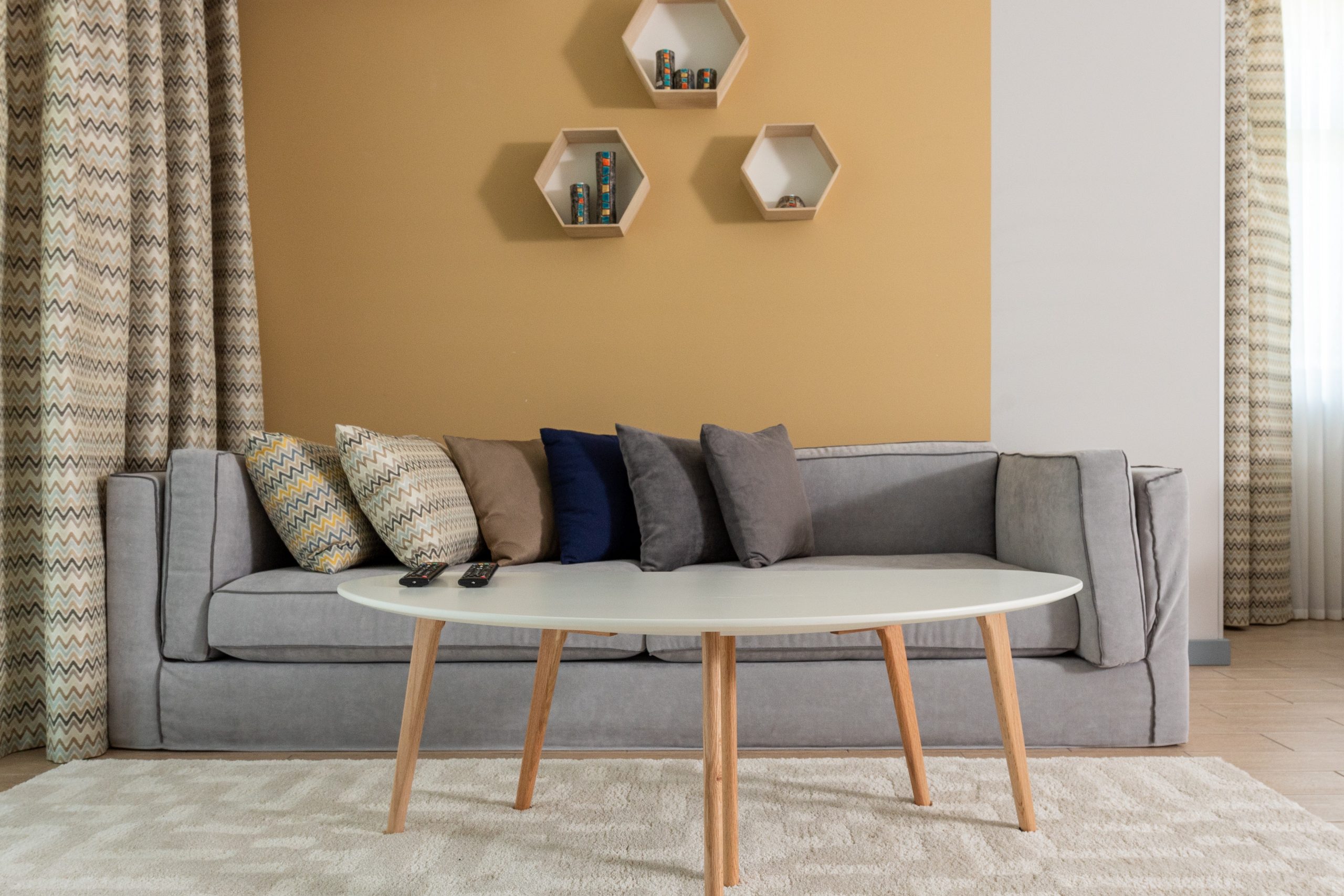 Your home is your safe sanctuary – a place you can just come back to, get rid of all your inhibitions and pretensions, and embrace your authentic self. This space should help you display every aspect of your personality, loud and clear. Mainly, it must emanate warmth and comfort while still adorning the most contemporary ideas of all time.
Now, if you are looking for ideas to amp up your home decor, you could either turn to recent cultural changes, current events, and the glossiest interior designing magazines or you could continue reading ahead while we list out the top 7 home decor trends that you can adopt!
Add some countryside touch
Two years of pandemic drove us to behind the four walls of our home. It cut us off from one another and brought such a gigantic distance between us and the outdoorsy world. No wonder it steadily dampened our mood, caused anger, and induced bouts of loneliness.
Staying surrounded by nature has benefits of its own – it helps us relax, enhances our physical health, makes us more active and reduces overall stress. You must take advantage of this – even better, ensure that you add a little touch of nature to your house! Well, you can do so by choosing natural fibers such as rattan and wicker furniture. They are lightweight, aesthetic, and inexpensive.
That said, don't go extra with the wicker furniture – too much of it will make your house seem like it's in the midst of the thick forests of Andaman. Put a piece here or there to ensure they serve a unique function without going unnoticed or blending in the background!
Besides wicker furniture, you can indulge in an eco-friendly approach by incorporating natural wood cabinets, flooring, and countertops. If you prefer something other than wooden tones, you can pick stones like granite, pebble and marble. Even handcrafted and recycled products hold a certain attractive appeal. Lastly, let's not forget about an indoor plants garden!
Back to warm colours
Colours have a pivotal role in how we perceive something. They can either beautify your design or completely break them. Specific colours evoke certain emotions, and people who will exist in that space must ensure that these colour choices bring positivity to them!
In the last few years, warm colours got exchanged for cooler tones like purple. But this year has seen a shift in the trends as the warm colours make their comeback. Red is the 'it' colour of this season, while shades of tangerine and orange are also taking the interior designs by storm. For people leaning onto earthy shades, beige and brown will not disappoint. Sure, grey was the king of neutral tones in previous years, but the warm brown palette is winning the game this year!
Say yes to bold wallpapers
Whether it's your living room or bedroom, bold wallpapers are sliding in the house decor trends with style. It's nothing new, but earlier, it was only used as an exciting twist to make the quiet surroundings brighter. Today, these wallpapers are becoming more decorative and bolder.
The interior design trends consider these wallpapers as a focal point for your room or house. They add an artistic touch to the otherwise quiet room. You can pick any wallpaper print, from something as familiar yet beautiful as landscape sceneries to something hip like abstract art.
What you pick will convey your creative abilities, so make sure that these wallpapers are close to your liking.
Maximalism over minimalism
For the past few years, everyone has been chasing after minimalism. But 2022 sees the return of maximalist interiors – from fascinating articles to bright colours and clashing prints – as a way to counter minimalism.
To embrace maximalism, you must begin with something small by getting various cushions with different tones and shades. Then, you can shift onto paints, wallpapers, and furniture fixtures.
Finding an array of objects that exude your style, interests, and appreciation – whether you pick crystal chandeliers or fancy chairs – can be tricky. It must have the wow factor and the sense of grandeur, but you must also be very clear about what things you genuinely like. Otherwise, it will just turn into a tacky mess!
Adopting sustainability
The world's inching towards being more environmentally conscious than ever, so it's only logical for sustainability to filtrate the interior designing trends.
As for sustainability, it indicates towards minimisation of individuals on the environment. For example, cutting down a tree to make a dressing table will lead to a higher impact than picking a second-hand product. So, when talking about sustainability, you should check out local thrift shops to find something that matches your design sensibilities before you commit to a brand-new item that may last longer due to a change in taste or mood.
Besides that, try to use more environmentally friendly materials, such as bamboo floors. They have more elegance and style than hardwood floors and are less burdensome, too.
Curves vs straight lines
If you want your house to have a casual, chic and comfy vibe, you need to be mindful of the curves and smooth edges. Earlier, clear lines and boxy edges were the hit trends, but those are getting replaced with attractive and organic shapes. So circular furniture, puffy couches, round mirrors, artwork with soft edges, and cosy chairs define today's interior design trend!
If you are looking to temper your house features with curves to create a more inviting and gentler space, you can also do the following:
You can implement curves on the wardrobe doors. Make sure to use contrasting colours, so the curvilinear design on your closet is more prominent.
Arched entrances can help you create a magnificent visual impact and quickly become the room's focal point. It stands true for arched doors as well!
If you cannot commit to the bold idea of curved entrances, you can choose the alternative of curvy window cut-outs. It will look dazzling between the dining area and kitchen while highlighting the prim and proper kitchen area!
Choose tables, islands, and counters with rounded edges. You can pair them with clean lines like fluted designs and grids and select a modern colour palette.
You can get curved handles for your kitchen cabinets and wardrobes if you want something small and impactful. It could be a hefty design with round wooden knobs or something simplistic like dainty curved handles.
Layering for the win
Today's great millennials emphasise the art of storytelling, even through their living spaces. One can add layers to create a sense of dimension and depth in the room. Moreover, it leaves a lot of room for experimentation.
You can start by creating a layer with carpets. Check out different textures and fabrics, and factor in the layout of your study or living room. Then pick two other mats or rugs to layer.
Here's a quick example of choosing rugs for layering – imagine that your room has minimal furniture or a quiet colour palette. So, you should pick some eccentric carpets and lay them down at different angles. On the other hand, if your room is bustling with many objects and trinkets, you can choose one plain rug of a solid colour and another with different patterns. Make sure that the colour tones of these carpets are not entirely mismatched.
Also, be mindful of picking different dimensions of carpets so that one can be dominant and the other complementary.
Don't worry! You can bring the concept of layering to more than just your rugs – do it with throws and pillows of differing sizes!
Parting words
Trends are what they seem to be – a brisk wind that comes and goes. When you lean onto these ongoing interior design trends, please be aware that these may not be everlasting. So, ensure that your central focus is on creating a sense of luxury and comfort while also expressing your individuality.
So go ahead, embrace eccentric elements, recycle the old classic, and celebrate the new modish designs.
Be sure to give ample attention to sustainability at every step of your decisions – whether you go for maximalism or walk back to the timeless Victorian trends.
As of 2022, the above-mentioned interior design trends are all the rage, so feel free to pick and choose what you like!