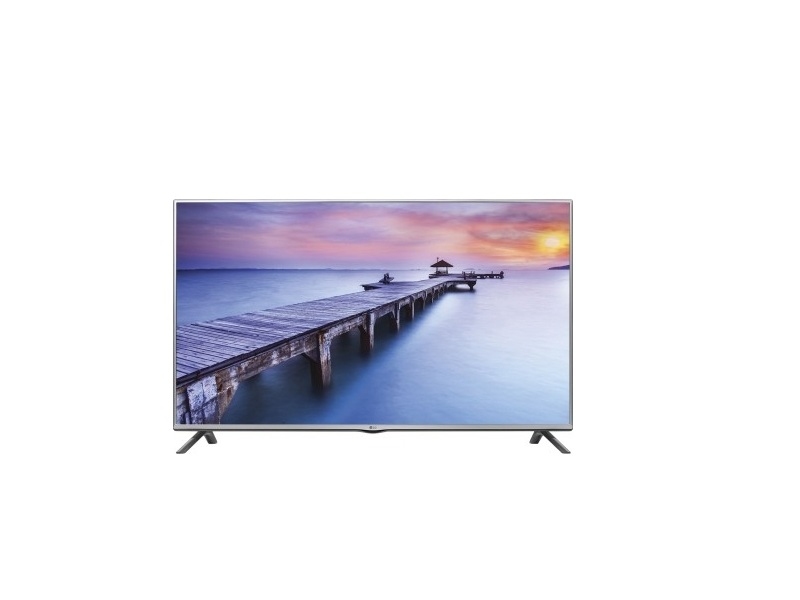 If you are trying to set up a home theatre or upgrade it, there is a lot to consider, such as whether you need a sound bar versus speakers, or what would be the best receiver for you. The process always starts, with one big question: What kind of Television are you considering for your home? Current top-of-the-line TV technology may get a lot of coverage, such as common LG OLEDs or Samsung QLED panels, but they can still cost a lot. In this regard, LED and LCD televisions still provide a viable, quality alternative for the more budget-conscious.
What is LED TV?
LED TV is a flat-panel LCD TV set that uses Light Emitting Diodes (LEDs), instead of the earlier cold cathode fluorescent lamps, for its backlight. LED TVs produce darker blacks and more saturated colors, which are smaller, more powerful, effective, and have a wider optical range than fluorescents. The first LED TV was sold by Sony in 2005. While an LED TV is an LCD TV with LED backlighting, they were marketed as LED TVs by the industry to avoid monikers such as "LED-based LCD TV" or "LED-backlit TV."
Why Should You Order a LED TV on Rent?
Anyone who has attempted to set up a home will agree that the most critical and costly part is to get appliances of their choice for their home. Buying appliances such as a LED-TV is potentially a costly affair but in today's modern world, a necessity too. But if you can't afford to purchase an LED-TV for your home, renting it would be a good option. If you are a business commuter, employee, or a stager, LED-TV rental is a perfect choice.
You don't want to live with cheap, low-budget low-quality stuff, but you don't want to spend too much on a Television either. And it'll cost you a lot of money if you buy a TV for your home. This is why home appliance is a fantastic way to save your hard-earned cash and make your life simpler. A rental company offers a wide range of options to you, whether you want a Smart TV on rent for a few months or a few years.
Here is 12 reason why it could be a perfect idea for you to get your LED TV on rent for your home.
1. Having Your Way in Setting Up Your Home
When we are on a budget, we normally limit ourselves to whatever Television set we can afford. It probably makes sense, but you do not have to do that when you get your LED TV on rent. And by dividing a large amount into commitment-free installments, you have all kinds of options available at your disposal. That lovely LED TV that you saw through the showroom window instantly seems to be within your budget since it costs a lot less when you get it on rent.
2. Makes It Easier to Afford Top Brands
The most obvious advantage is that renting a television is easier on your wallet. These days, buying can be a costly thing. But that doesn't mean you have to wait to buy that cool LED TV for your house before you have saved enough. The perfect way to ensure that your home is not only up-to-date but affording the appliances also doesn't cost a lot is to get them on rent.
3. Keep Up With the Latest Technology
When you enjoy keeping up with the latest technology, why get stuck with an obsolete television at your home? You get to have a television that is not only trendy but is loaded with the latest technology when you order a LED TV on rent. And even after your contract is over, if you feel your current TV needs to be updated according to the latest technology, you can always go for the one that is more modern and is technically more advance.
4. Great for Provisional Requirements
For college students, interns, ex-pats, military families, and other individuals who would like to move soon, renting a Television is a great option. Nowadays, most of us are open to seeking new jobs in various cities and moving homes. Therefore, engaging in the purchasing of expensive home appliances does not seem like an ideal option. When it comes to moving to a new location, the rental company can do it for you, and you do not need to arrange transportation and individuals to pack and carry your home appliance.
5. Offers Flexibility
You also have the option of changing your style later on while renting a Television, if there is a shift in your personal preferences. The stunning Television that you rented 6 months ago, does not suit your taste anymore. A home appliance rental company will allow you to exchange it easily. When you move in with a roommate as well, versatility plays a major part. When one of you steps back, you don't have to compete for your goods. Editing your rental plan is all you need to do.
6. Easy to Order and Deliver
The buying and delivery process is quick when you order your LED TV on rent. You can choose the Television that you would like to have and the rental company will ship it to you for free. They will supply the television right there at your doorsteps. Besides, if the ordered appliance is unintentionally damaged, you will be able to avail a damage waiver with most of the rental companies. However, do go through their terms and conditions for more details as they may vary from business to business.
7. Rent to Buy Option
If you were a loyal renter, paid your monthly installments promptly, and completed the rental period, you can own the Television set. Not many people would like to pay a lump sum amount upfront, to buy an expensive home appliance like an LED TV. So the best choice for them is the 'rent to buy feature'. By meeting the appropriate terms and conditions, you can easily rent a home appliance and then make it your own. However, these terms and conditions may vary from company to company.
8. Easy Documentation Process
Most rental companies have a KYC and documentation procedure that is hassle-free and can be done online or at your doorstep. Whatever is convenient for you, you can either send the required documents via Whatsapp or email, or they will do it at your place. Either way, there is no need for you to worry about getting your paperwork done.
9. Checked For Quality
Not only do you get what you want when you get your LED TV on rent, but you get it of the highest quality as well. This is because the rental companies make sure that they check every appliance which they ship out for quality and consistency. As most of the appliances on rent come with free maintenance, the rental companies make sure that before they pack the item for delivery, they test each item for quality.
10. Hassel Free Assembly
Having to set up and install the LED TV is another major part of the home furnishing process. That means a whole weekend of deciphering manuals, tending to sore thumbs, and yet keeping your patience. Not to mention having to immediately clean up the mess. But the rental company will send their assembly professionals when you rent LED TV for your home from them. They will completely set up the Television set and clean up any mess afterward. All you have to do is just be there and let them know the location you want your TV to be installed.
11. Free Maintenance and Relocation
You can be sure that your Television will stay functional for a long time with the free maintenance services that the rental companies offer. However, if you had purchased a television, for any repair work on it you will have to spend from your pocket. The same is the case with relocating your house. Your rental company will happily transport your rented TV to your new home, including dismantling, packaging, shipping, and reassembling it all when you order your LED TV on rent. If something is broken during transit, it's totally up to them to fix it. The burden of this task would be on you, though, if you had bought the Television.
12. Easy Return
Your rental company will assist you with your product return process as much as possible. If you have selected a television on rent and then after some time you want to swap the product with another model, their customer care will provide you with the necessary guidance and assistance in this regard. Renting your home appliances does away with the hassles of discarding products you no longer need, as our needs can change from time to time.