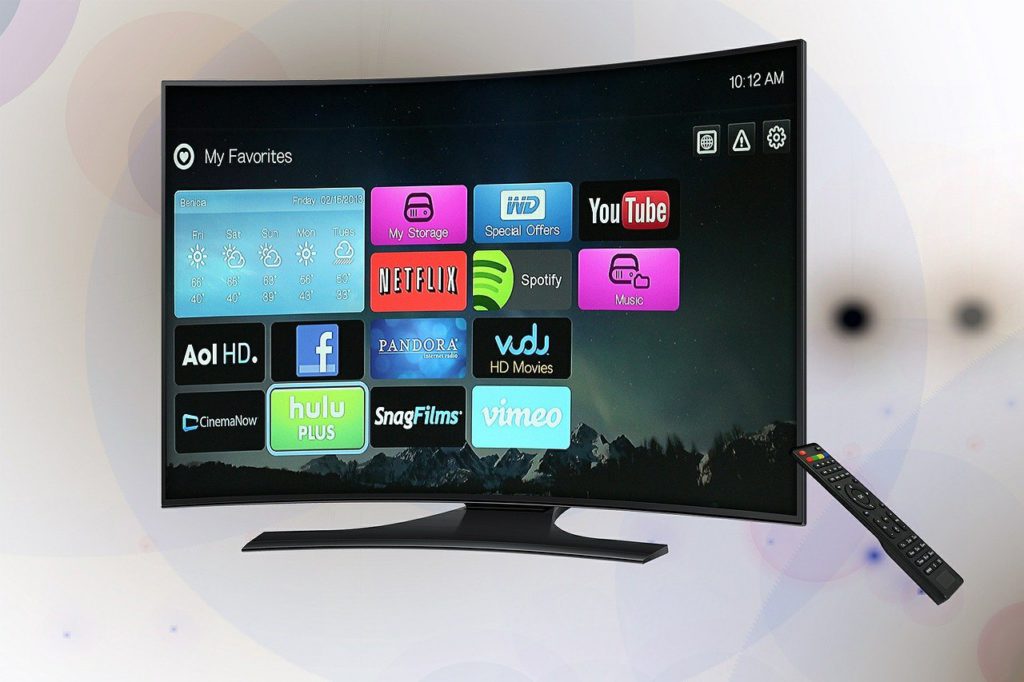 Television has evolved from a passive experience of entertainment to a very dynamic one. Yes, not long ago, the TV just sat in the corner of the room, and every night it was used for an hour or two. It has been a full-blown digital experience today. Smart TVs have helped usher in this new golden age of TV, as they combine all the advantages of free-to-air and pay-TV with the infinite ability of online content and the Internet. Smart TVs are built to connect to the Internet at home, either over Ethernet or wirelessly. From there by installing the required software, you can enjoy an entertainment experience unlike anything else.
No matter if you want to buy it or get a Smart-TV on rent, one thing is for sure, that a Smart TV is a must-have in your living room if you're a serious TV or movie viewer. A Smart TV does not have a definite meaning, but its functionality is close to that of a Smartphone, so a Smart TV is a device equipped with special features that can be linked to and added to the Internet. Today, there are a lot of new models of Smart TVs available and all of them are very competitive. The high-end Smart TV is based on the Smart home model supported by voice and offers you, in addition to local channels, a vast amount of content to watch.
Let us have a look at some of the top benefits of Smart TV:
1. Connects the Internet to Your Television
This is basically the feature that makes a TV Smart. The internet is used by Smart TVs to give you a range of services and functionality that older TVs do not. Two ways to connect to the Internet are provided by most TVs: via an Ethernet cable or Wi-Fi. When using the Ethernet port of your TV, a connection that is faster and more stable can be secured.
On the other hand, the Wi-Fi alternative is more convenient and suitable if your TV is placed at some distance from your router. To run a streaming service and different services on your Smart-TV, an internet connection is required. It may be Ethernet or wired wifi. If your Smart TV does not receive an appropriate wireless internet signal, your TV output will be affected. So just by connecting your Smart TV to the internet, you can reap many advantages.
2. High Picture Quality
From 720P upwards and beyond, there are different resolution levels available in the Smart TV market. You can purchase the one which has Ultra HD and 4K resolution TVs if you want to have the latest Smart TV. Smart TVs are designed primarily to do things that are perceived as 'Smart'. You can describe the Smart feature as watching movies via streaming services. So if you watch anything like Netflix, most of the films it includes are 4k or Full HD. Thus, for the most part, many companies that produce Smart TVs are working to provide Smart TVs with the highest image quality.
3. Stream Online Videos
Due to their ability to stream videos of your liking, a Smart-TV stands apart from traditional TVs that are restricted to the programs they receive through dish or cable. Videos can be viewed through applications or the browser supported by your interface. Some of the subscription-based services, are Hotstar, Amazon Prime, and Netflix. Others can be accessed for free online.
4. Fast User Interface
Its fast response is one of the must-have features of a Smart-TV. To encourage ease of use, Smart TV sets come pre-loaded with interactive and intuitive interfaces or operating systems. These interfaces or OS make it easy for you to switch between applications, streaming services, and other options. A grid style is used by some platforms, while others use a horizontal menu bar.
The best thing is that they are also entirely customizable, and by giving you recommended content on applications that you use, strong operating systems go a mile further. Android is the leading operating system for a Smart TV, as the process of executing apps, switching between apps, etc. takes place in a very smooth manner in this operating system. Besides, the Home Menu is appealing.
5. Web Browsing
We've already discussed how Smart-TVs are suitable for a great entertainment experience. But they can also be used as a browser. So if you're browsing the internet with your friends or partner, and don't feel like crowding around a screen, you can do it from your TV set. You may also update your social media and perform other tasks for which you do not require an additional machine.
It is quite easy to do web surfing on your TV linked to the Internet. It comes with a web browser if you have a Smart TV. If it's not there initially, you can always download them. To write something, you can type through the virtual keyboard that appears on the screen. However, in newer models, it is possible to connect the standard Windows keyboard and mouse to the TV's USB port to type. So the work can be completed very easily.
6. Wide Range of Applications
Applications are not just limited to Netflix and Spotify when it comes to a Smart TV. You have infinite choices. PlayStation-Now for instance, allows you to play your favorite games on the big screen, TED gives you access to lots of motivational discussions, and AccuWeather provides you with a 15-day weather forecast. There's a lot you can do via the apps you add, from planning your week on a large-screen calendar to turning your home into a self-made gym with a workout app.
7. Media Player for Smart TV
You can view your media on a bigger screen than your mobile or laptop, by using your TV as a media player. Imagine the joy of watching a photo album on your Smart-TV, with all your family. Instead of scrunching everyone together in front of a tiny computer screen or worse, passing around a Smartphone, it's much more fun to look at family pictures on a 50 or 60-inch screen in your living room.
Links to all digital images, photographs, and music located on a network-attached storage device or computer on your home network can be supported by a basic DLNA compliant media player. Your content can be organized, categorized, and converted by more advanced media players and servers, such as Plex, making it super easy to access all your digital material.
8. Music
Music streaming can be considered a special functionality that can be achieved by a Smart-TV. This functionality could be very useful to you if your TV has an audio system. Go to the TV App Store and check if your favorite music streaming app is available. Once you have the app, all you need to do is download your favorite songs and enjoy them.
You may not have seen your TV as a viable alternative to a music system, but this is a convincing choice for modern TVs. Consider the fact that the new systems come with powerful audio capabilities, albeit sleek and small. Next, remember that you have access to millions of songs across different styles and genres with a Spotify or Amazon Prime Music app on your TV. Signing up for an account is all you need to do.
9. Easily Convert Your Phone to Your TV
Even though Smart TVs come with remote controls, their compatibility with Smartphones is one of the best things about today's technology. By simply installing an app, you can place the control of the Smart TV through your mobile phone in the palm of your hand. So forget about looking for the remote, the TV is now easier to monitor from your phone than ever before.
Today, several TV sets allow you to cast content on your TV screen from your Smartphone. For example, as a mirroring option, a Lloyd TV comes with Any-view Cast, and Google Cast is supported by a Sony TV. You get an enhanced viewing and audio experience with this feature. Enjoy large-screen mobile phone games, search more effectively via social media sites, and even enjoy a big-screen video call with a loved one.
10. Play Games
Why not use it to play games if you can use your Television to watch movies and listen to music? For many Smart TVs, there are applications, such as streaming services such as Google-stadia and Geforce-now. What they do is broadcast the games on your TV. In order to enjoy this feature, a strong internet connection is a prerequisite, so that the steady flow of the game doesn't get interrupted.
11. Latest in TV Technology
Since the newest TV models on the market are Smart-TVs, buying one also helps you to benefit from other recent features. For example, you get LED or OLED displays, slim bezels, strong speakers, and even cameras that can capture your friend and you in your living room, enjoying the TV experience. You have the opportunity to watch your TV from wider viewing angles, experience improved HDR efficiency, excellent external and ergonomic design, enhanced contrast ratios, and minimal dimming abruptions.
12. Voice Control
For the Smart-TV to be controlled by your voice, a small microphone is embedded in the streaming box that is connected to the Television. It is possible to connect some TVs to the phone and control them through voice. Smart TVs today have the ability to open and close several TV apps by voice, discover a selection of movies via the streaming service, and even turn on and off the TV. You can connect with your Smart TV and ask it to do stuff for you with artificial intelligence systems guiding the software platform of your TV. Some models, such as high-end Sony TVs, will also allow you to communicate via Google Assistant or Alexa. This enables you to build inside your home an ecosystem of interconnected AI devices.
Conclusion- Getting a Smart TV for your home is a great way to make sure that you can have all the things that you require to keep you informed and entertained, in one Smart device. And a Smart TV rental is a sure way to make sure that, no matter what brand and specification you wish to have, it will always be affordable to get one for your home.