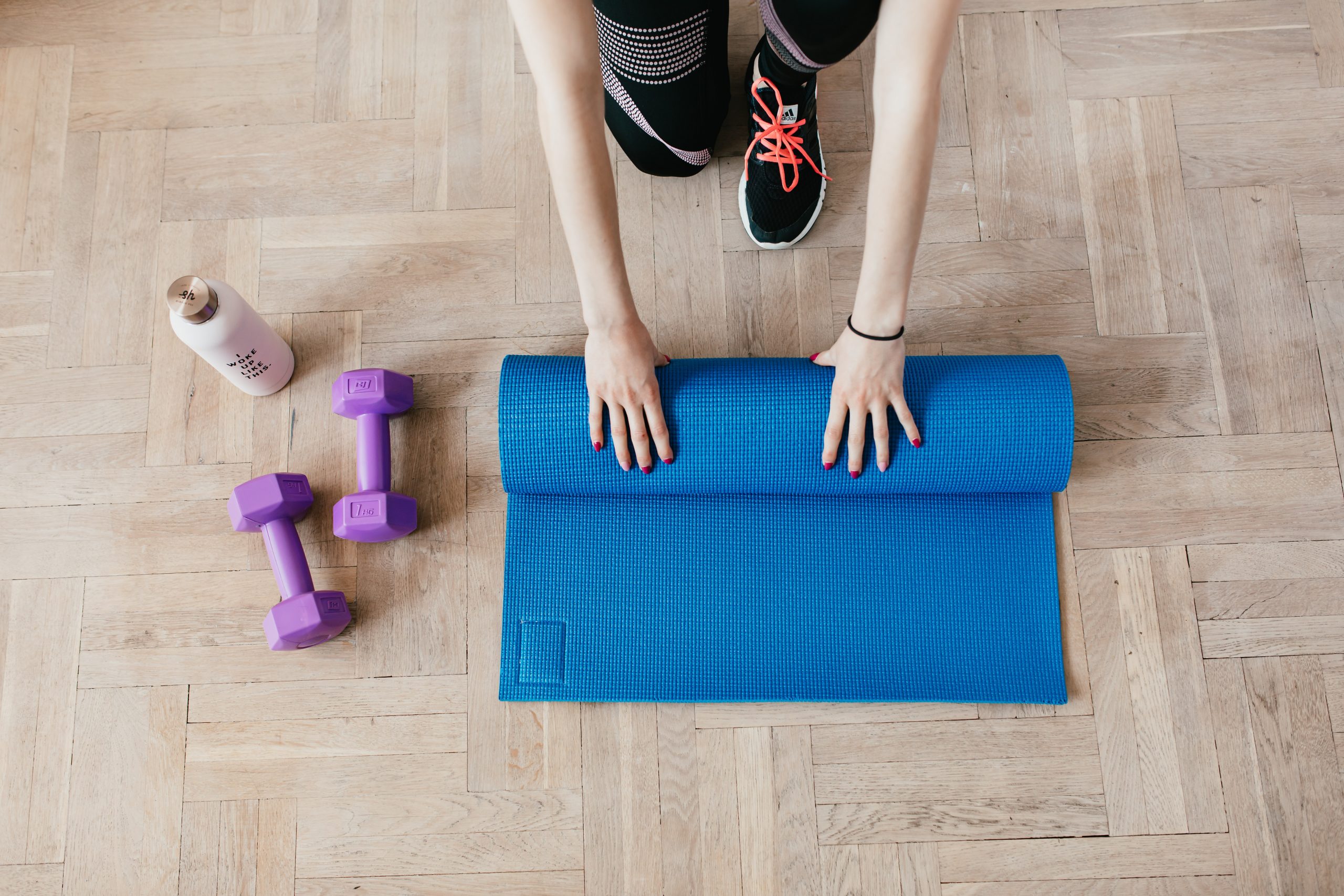 It's difficult to get into a fitness program when you've never done one before. There are a lot of factors to consider, and you want to make sure that the time you spend exercising is as helpful as possible. With a goal in mind to stay fit – you'd want to maintain a proper fitness routine and follow a workout schedule.
Maybe consider going to the gym or hire a fitness trainer. But let's be honest, gyms and personal trainers are expensive. They are highly pricey. The best ones are worth their weight in gold, producing amazing results in a short amount of time, but a devoted trainer is still out of reach for most individuals.
That isn't to say you shouldn't take advantage of a well-thought-out program. We're going to show you how to make your own workout routine in this blog. You'll learn to think like a personal trainer and create a fitness regimen that provides you the results you want (without the need to spend thousands of rupees at the gym).
Here's an overview of 7 beginner-friendly routines, as well as some pointers on how to get started.
Feel Good Recovery Cardio – Low Impact Beginner Cardio Workout
All of the routines in this 26-minute workout are low-impact and can be easily tweaked to make them easier or more demanding. It incorporates workouts that improve range of motion, aerobic endurance, coordination, body control, and flexibility. It's also a terrific place to start if you want to lose weight and improve your cardiovascular endurance.
Jumping jacks, swings, push-ups, and lunges can all be used as a warm-up to begin the workout. For novices, this is the greatest at-home workout to start with. Don't forget to stretch before your workout to help you prepare for it. A continuous program may provide you an instant health boost and help you relax up, as well as psychologically prepare you to continue with the routine and go on to the next level.
Workout for Low Impact Cardio and Abs
Low-impact routines are a fantastic place to start if you're new to exercising, and they offer your body time to adjust and prepare for more strenuous training, as seen by the numerous low-impact exercises on our list. This is a core and cardio workout that will help you create a solid foundation while also getting your heart rate up (with no jumping at all).
This may include the following exercises – Bridge, chair squat, knee pushup, stationary lunge, plank to downward dog, straight leg donkey kick, bird dog, forearm plank, side lying hip abduction, bicycle crunches, etc. Complete 2 sets of 10 to 15 repetitions of each exercise, pausing for 1 minute between moves. This circuit should take roughly 15 minutes to complete and is ideal for beginners.
Pilates Workout for the Butts, Thighs, and Abs in 27 Minutes
Beginner Pilates routines like this one are a terrific way to enhance core strength and begin to develop a mind-body connection, both of which are necessary for safely pushing yourself during harder workouts.
Pilates is famous for developing long, slim muscles, a strong core, and a dancer's body. It can genuinely enhance flexibility and range of motion, improve posture (lessening back stiffness and discomfort), and improve the mind-body connection, among other advantages.
Warm Up and Cool Down with No Equipment Upper Body Workout
This antagonistic workout, which uses only your bodyweight, is a terrific approach to learn how to activate your muscles and perfect technique before you start adding extra weight. To be honest, it may be quite tough for anyone if they are pushing themselves, but the difficulty is scaled since you are working against your own power. Once you're comfortable with form, strength training is a fantastic method to burn fat, develop muscle, and get healthy.
Push-Ups
Give us 20 if you can. Allow your youngster to sit on your buttocks for more resistance.
Dips
Sit in a solid chair with your hands on the seat's front edge. Push your butt forward until your weight is supported by your arms and your butt is hung in front of the seat. Bend your elbows and lower your hips to the ground. Straighten. Perform two sets of ten dips.
Cardio Workout at Home to Burn Fat and Tone (High & Low Impact Modifications)
Try the cardio routines that display both low and high impact modifications; do the tougher version for as long as you can before switching to the easy one when you feel like you need more of a cardiovascular challenge. One of our favorite low-impact workouts is this one. Even though the HIIT is preferable and strength training, we enjoy performing this routine on days when we don't feel like doing something more strenuous. It emphasizes range of motion and light cardio to make you feel great. Both a warm-up and a cool-down are provided.
HIIT is a Great Way to Pump Up
Because they are hard and exhilarating, high-intensity training sessions add a metabolic component to your workout. Because these workouts need a high degree of stamina and activity, a variety of activities including physical workouts might be planned for this session. Swimming, jogging, cycling, or running at varied intensities can be followed in a sequence and backed up with burpees for a difficult training regimen. This intense activity is also one of the most effective strategies to reduce weight rapidly.
Leverage the Power of Each Chance to Move Your Body
Take the stairs instead of the elevator, walk down the street to get your milk and eggs instead of driving, and cycle down the lane in your spare time instead of sitting in front of a screen. Find every chance in your daily life to exercise in some form, and you'll be fit as a fiddle for the rest of your life.
Final Words
These are mostly the no-equipment workouts which you can try at home. However, if you still feel the need to use the equipment and miss that 'gym feel' but don't want to spend a fortune on the subscription – we have an idea. Just take the fitness equipment on rent. Cityfurnish is here to help you.
Create your own gym at home with Cityfurnish. Get the fitness equipment on rent from Cityfurnish and save time on the road by working out at your own pace. Because working out at home would be much more convenient and easier. Browse our selection of fitness equipment for rent to help you keep fit. Order whatever product best suits your needs!