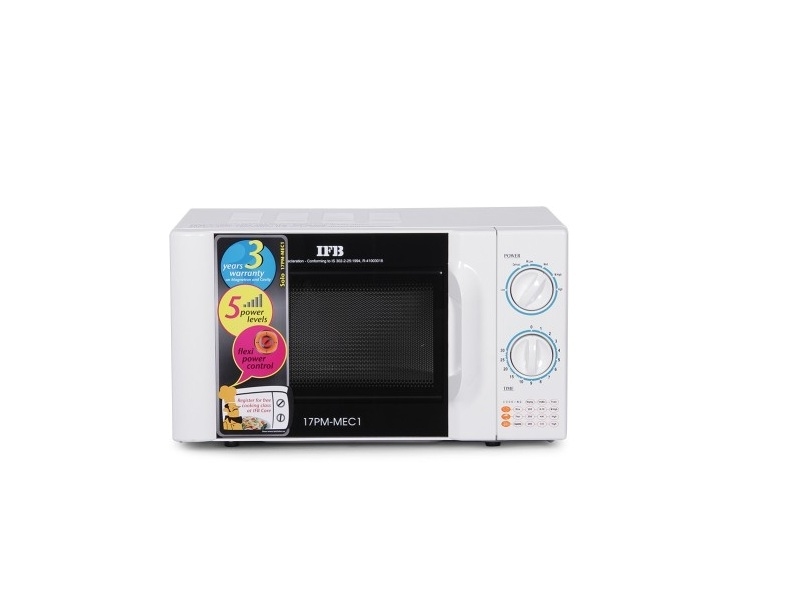 Whoever claimed diamonds were the best friend of a woman hadn't thought about how fascinating technology could be. Today, gadgets have become everybody's friend. The face of kitchens has undergone tremendous changes, from traditional 'chulhas' to modular kitchens. Cooking has only become a simpler and more enjoyable task with the advent of technology and the introduction of user-friendly kitchen home appliances. Today, kitchens enjoy larger spaces and are often a highlight of a home. To this wave of change, user-friendly appliances, gadgets, and lots of gizmos have all contributed.
Every kitchen in the world is customized according to the needs and food that people in the house prefer to eat, but we will talk about certain appliances that cannot be left out of any kitchen. Whether you buy them or get these kitchen appliances on rent, they are those essentials that no modern kitchen can do without. Given the improvements the kitchen has undergone in recent times, here is the list of some cooking appliances that have changed the way; we prepare our food in a modern-day kitchen.
Microwave
Whether you are in a rush to quickly heat your food or in a relaxed mood to bake a cake; you will always find a microwave oven useful. This small metal box has now become one of the modern kitchens' most-used appliances. A microwave oven is a basic appliance that generates heat using a microwave that heats up the food.
The microwave oven has also been impacted by the progress of technology these days. You can have multiple modes in one unit, such as convention and grilling. Some of the microwave ovens come with a separate temperature setting for baking. These days, a classy looking OTG functions as a combination of an oven, toaster, and griller, and also provides your kitchen with a modern look.
This appliance has been made more valuable by including the option for roasting and grilling. Features like the identification of the time when cooking is completed and auto shut-off make them a must-have in your kitchen.
Refrigerator
A refrigerator is one of the most indispensable products in our home. A fridge is a must in every household in today's fast-paced life. Each home requires at least one refrigerator to ensure that the food is stored safely and healthily in a refrigerator, whether it is a single door refrigerator or a double door refrigerator.
A challenging task that most individuals generally face at home is keeping fruits and vegetables and other items fresh. This is because it is not enough to have a refrigerator at home, but we now need a smart and intelligent system that can keep the freshness of your food intact and retain nutrients in it so that you can preserve food for a longer period.
A fridge helps to keep food healthy and, thus, free from bacteria. Over time, individuals have realized the many advantages associated with a fridge. By keeping the food in a healthy 32-to 40-degree Fahrenheit range, a refrigerator makes sure that we would be able to consume meat and vegetables safely beyond a few hours after purchase.
With longer safe-consumption times, it's healthier both for the budget of your home and the health of its people. Besides, if you want to have a style statement in your fridge too, there are refrigerators that come up with Wonder-door and a push-button system these days.
It not only offers quick access to your favorite food and beverages but also avoids cooling loss caused by the door closing and opening regularly. It also saves power and offers 2.5 times more space for storage. There are so many options of refrigerators available in the market these days. People often get confused as to which one will suit their needs. In this case, the best way would be to get a refrigerator on rent. If it suits your needs, you can carry on with it. If it does not, you can get a different one next time.
Food Processor
You just can't miss a chance to buy one of them if you want to manage your kitchen and its space wisely. A food processor is a mix of several devices, and it's just the kind of thing you need as it provides you with most of the basic needs while cooking. Most people consider food processors to be the same thing as a blender or vegetable juicer, but it's very different.
It helps you process your ingredients in an ideal way so that you can cook more comfortably. Some food processors, however, come with an external blender or have various processing and blending blades. It would be too simple to have a food processor at home to mash meat for kebabs and meatballs.
In some food processors, there is a dough blade that makes it even more worthwhile. Multiple tasks such as cutting, blending, grinding, slicing pureeing, shredding, etc. can be done by the multi-food processor, which eliminates several devices in your kitchen.
Juicer
This is one kitchen accessory, we cannot ignore. A glass of fresh juice is an ideal thing to have, for a great start to a day or to finish it on a soothing note. In the market these days, there are three types of juicers. The most popular juicer used by many households is centrifugal juice.
The centrifugal force is used by these juicers to separate the pulp from the juice. It acts a lot like a blender, in this sense. Such fruit and vegetable juicers have excellent quality and can work with hard nuts and seeds effectively. On the other side, there are vegetable juicers that are type-chewing and type-crushing.
Using gears instead of knives, the chewing form uses a drill to punch inside the fruit or vegetable to extract juice, while the other one uses a two-bolt action to do the same thing. Nowadays, people also use a portable juicer which looks quite trendy with all its exciting features.
This type of juicer is one of the most admired in the Indian market. It has a strong motor to squeeze and extract the juice from veggies and fruits. These portable blenders come with the two-speed control pulse action switch along with an LED display. This portable juicers' lightweight nature allows us to take it anywhere we want.
Toaster
You will realize how valuable this small piece of kitchen appliance is when you have to run for a meeting and all you have is a toaster that lets you grab a toast quickly. Though a simple appliance, it is one of your kitchen's must-have appliances. Basically, a toaster is a small machine that is used for toasting crispy bread but is the most essential appliance if you want to grab a quick breakfast.
Over time, toasters have not altered a lot. The system is really inexpensive for anyone. This makes the task of preparing breakfast simple and convenient. These days we have toasters that are more lightweight and the ones that have room for more bread to be toasted at a time. You also have the ones that let you toast your bread with different levels of crispness.
This feature is perfect for individuals who want their bread to be soft and only slightly toasted. The auto ejection feature is also available in some of them after your toast is done. It consumes minimal energy and is very easy to clean.
Dishwasher
This is the appliance that has taken away from us, the painful job of washing the utensils. A dishwasher has to be a part of every modern-day kitchen. It is an appliance that makes your life more convenient. You're spared from rubbing those dirty dishes and cleaning up your sink. Hours of hectic work are accomplished in minutes, and all you have to do is click a button.
While loading a dishwasher has to be done carefully, it makes life simpler once you have the experience. Dishwashers often have features, which are not common to all. Some dishwashers have an advanced cleaning and a pre-cleansing feature. In some of them, you can even get more room and a special rack for washing your dishes after a party at your house. Some dishwashers also have a drying facility for the dishes, but those extra features, come with a decent price tag.
Electric Kettle
If it is difficult for you to start you day without a hot cup of coffee or tea, then this is one of the best kitchenelectronic appliance that you can have. An electric kettle can heat water much quicker than a stove to any temperature you like. It insulates the heat as well, so you can have hot water whenever you need it. An electric kettle is a multi-purpose kitchen appliance that can also be used to make soups, noodles, boil pasta, and more, in addition to tea and coffee!
Conclusion
All these above-mentioned appliances will make your life simpler and your kitchen look modern and updated. And if you are on a budget or want to try different appliances to see which one suits your needs, you can get kitchen home appliances on rent. Whether it is the fruit and vegetable juicer unit, the smart dishwasher, or the trendy microwave, all of them will improve your productivity and make things easier when you cook. You can easily handle these devices as they perform very well and are very convenient to use.