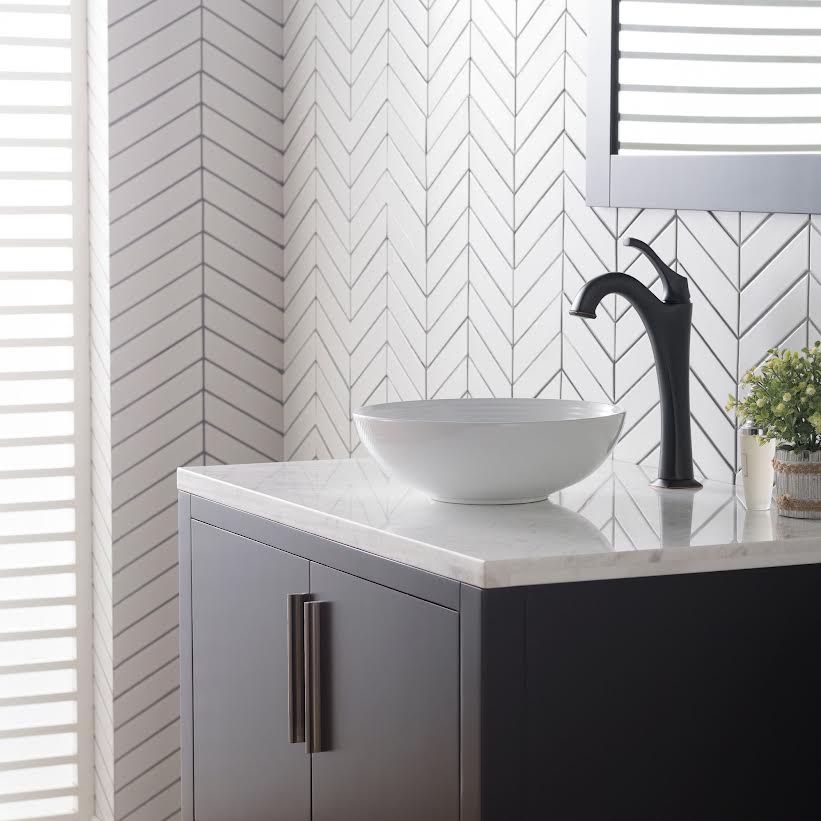 The distinct flooring types bring both practical and aesthetic values to a home. You can
leverage them if you know what suits your indoor environment and preferences best. The
majority of homes usually opt for either hardwood or laminate. Hardwood can be a special
trait of luxury structures. After all, it's pricey, but the high visual impact created by it can win
anyone's heart who can afford its warmth. Laminate flooring also has many positives, of
which affordability is the best aspect. Now, the question is – what should you choose and
why?

Hardwood flooring
You come across two varieties of this material: engineered wood and solid wood. Solid
hardwood planks are natural wood pieces available in prefinished and unfinished forms.

Engineered versions contain a mix of plywood and natural wood layers with a thin piece of
prefinished solid hardwood. No matter your preference, please keep it away from moisture
and humid environment. The natural wood flooring stands out for its grain textures and the
aesthetic look of the plank. You can pick any wood type in various widths, finishes, and
colors.
Even exciting patterns can be easy to create with them during installation. You can
refinish hardwood flooring several times to extend life expectancy and for quick repairs.
Some households consider it for its ROI potential. Plus, it's eco-friendly.
Apart from intolerance for humidity and wetness, the flooring requires maintenance efforts.
DIYers need to work harder with this. High cost is another factor.

Laminate flooring

The synthetic product can look similar to hardwood because of its layer of a photographic
image and built-in texture that mimics wood grain patterns on resin and fiberboard. The
versatile option can adorn any home corner for its moisture resistance and durability. That's
why even laundry rooms can have this. Suppose you buy one of the Kraus USA utility sink
products and other top-notch materials for this area. You can round up the look with
laminate flooring to control your budget if you see a risk of overstepping it. Since installing is
easy, you can save a few dollars in this area. As such, laminate flooring can cost about USD $
0.70 per sq ft. The prefinished versions allow you to use the floor immediately after
installation. Color, texture, and looks are as varied.

If you believe it needs adhesive to attach to the floor, that's not the case. The flooring
material comes with groove and tongue joints for each plank. Easy maintenance, moisture
resistance, and durability are other angles. The main challenge with laminate is repair and
refinishing issues. It's neither eco-friendly nor adds any dollar value to your property. Some
may also find the repetition of wood design all over the planks boring. But that's okay if you
know how to take it to your advantage through decorative choices.
A tug of war between hardwood and laminate flooring

When the two choices look equally worthy of use, assessing them on different parameters
can show the way. If you feel stuck between hardwood and laminate, consider your
expectation about the look and feel each can create for you. Both look similar from a
distance. Only close observation can reveal the real difference. Laminate planks come with
the same texture and grain throughout, while engineered and solid wood offer variation.
Two hardwood planks will be starkly or mostly unique from each other. With hardwood, you
get unlimited design options.

You can get some variety in laminate in high-quality products. The price can be higher, and
you may still face repetition issues. At least one in five planks will have identical patterns. If
you wish to go ahead with high-end variety and minimize the risk of repeating planks'
designs, it will be great to mix different boxes. But hardwood remains unbeatable in terms
of visual aesthetic charm.

Another area can be customization freedom all homeowners want. The good news is the
vast scope of matching colors and decors with any of them. The differentiation can be what
you expect from your flooring to add to your overall design theme. Do you prefer to enjoy
the charm of natural wood? Or, the affordable option matters. In both these scenarios, the
answer is clear – go for hardwood for appearance or laminate to save money.

However, hardwood is susceptible to wear and tear in the context of durability. You can
prevent this risk by taking good care of the surface and maintaining the finish. You can often
sand and refinish solid hardwood to increase its lifespan to decades or generations,
eliminating replacement requirements. Buy a hardwood that has a high hardness score. As
for laminate, the flooring finish allows it to withstand stains, moisture, and discoloration,
helping it to live for around 20 years.

Cost of material and installation

You spend about USD $5.50 to USD $12 per sq ft on hardwood floors usually. It excludes
finishing and installation. Stronger and more exotic wood varieties can still be more
expensive. On the other hand, laminate can be easy on your pocket, costing around USD
$0.70 to USD $2 per sq ft. Price may vary based on the plank's thickness and durability. If
you are a DIYer, you can select a floating laminate floor on the existing surface. That means
you can let the old flooring stay there.
The grooves and tongues are easy to attach. As mentioned, the flooring will be immediately available to use. Even prefinished engineered hardwood can offer some ease in this department. Solid hardwood requires professional intervention. And the unfinished versions can take several days to complete installation.

Every home is different, and its people define its environment. Choosing between hardwood
and laminate materials is still manageable if you know your design and budget goals. But
some options can be truly complex, requiring attention to detail. If you want to change the flooring and these two choices have been your top considerations, you can choose one with
clarity, knowing you made the right decision. However, you can call your contractor and
take their opinion too. Your investment will feel safer. It will elevate your confidence in the
choice.