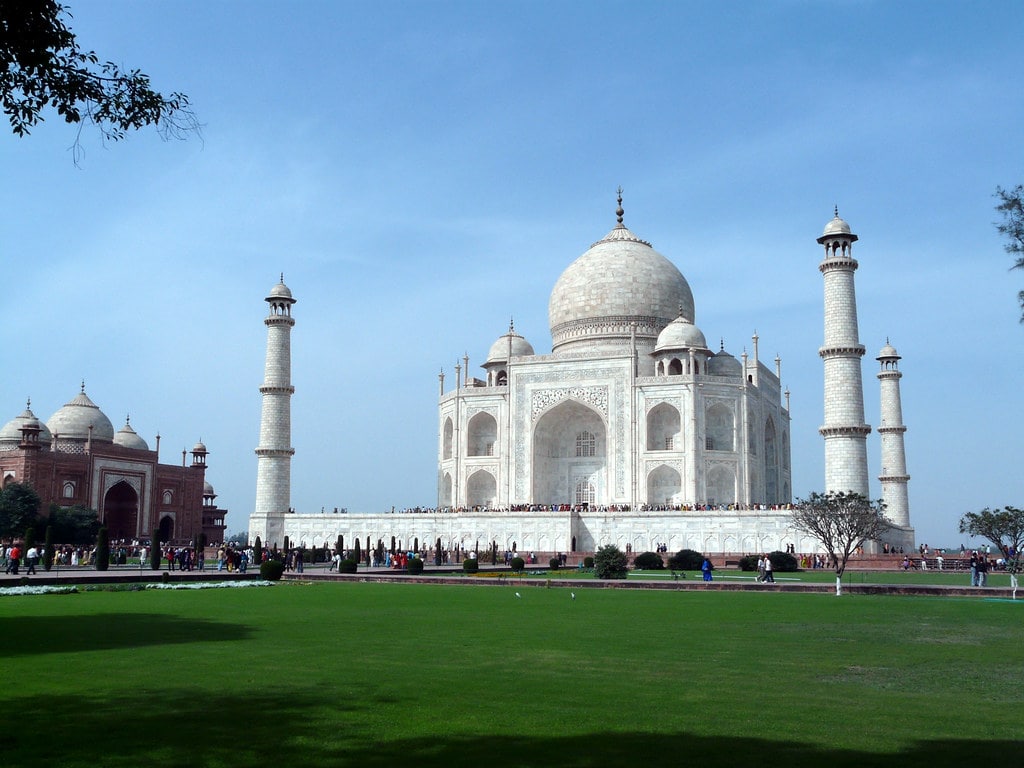 We are all curious to know and see the most famous and seen world travel destinations. It doesn't hurt to admire the beauty of the areas we don't have the opportunity to visit! As human beings we are drawn to literally feel awe on a grand scale, which is why experiencing nature always has been and always will be our favorite past time. So, I would like to share with you some examples of what makes me feel this emotion.
For many people, the desire for a more nomadic lifestyle—living in different places and experiencing new cultures—is part of their identity. Fortunately, there are several companies and many facilities that have developed products to make this kind of life easier but let's leave that topic for another article.
Our planet is so big, maybe our entire life is not enough to see it all. Still we have compiled a list of 11 most beautiful things in the world that will inspire you to follow your dream and keep travelling.
1- World Wonder: Great Wall of China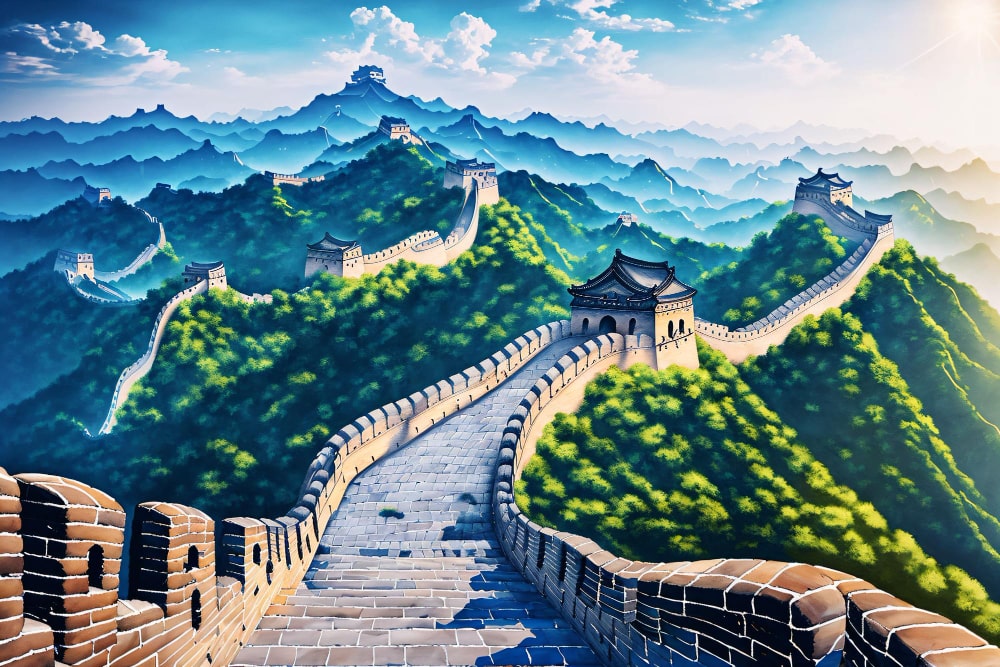 The Great Wall of China is one of the most iconic world wonders. It's an awe-inspiring sight that's definitely worth adding to your bucket list.
Stretching over 13,000 miles, the Great Wall is the longest structure in the world made by men. It was originally built to protect China from invaders, and it's said that one wall section could hold 10,000 men.
These days, the Great Wall is a popular tourist destination and a must-see for anyone visiting China. If you're lucky enough to see it in person, be sure to take plenty of photos—you won't regret it.
2- Historical Monument: Taj Mahal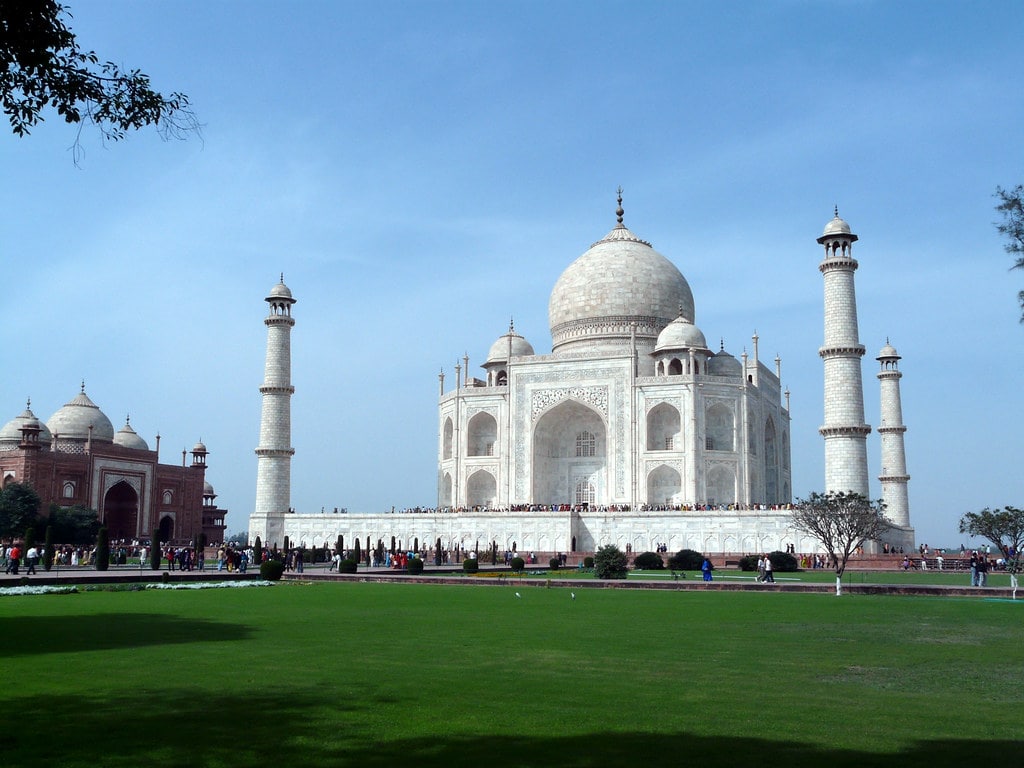 If there's one historical monument you need to see in your lifetime, it's the Taj Mahal. This UNESCO World Heritage Site is one of the most iconic and beautiful places on the planet.
Commissioned by Emperor Shah Jahan in memory of his late wife Mumtaz Mahal, the Taj Mahal is an architectural masterpiece. The white marble exterior and intricate carvings are a sight to behold, and it's no wonder that the Taj Mahal is one of the most popular tourist destinations in India.
3- Natural Landmark: Grand Canyon, USA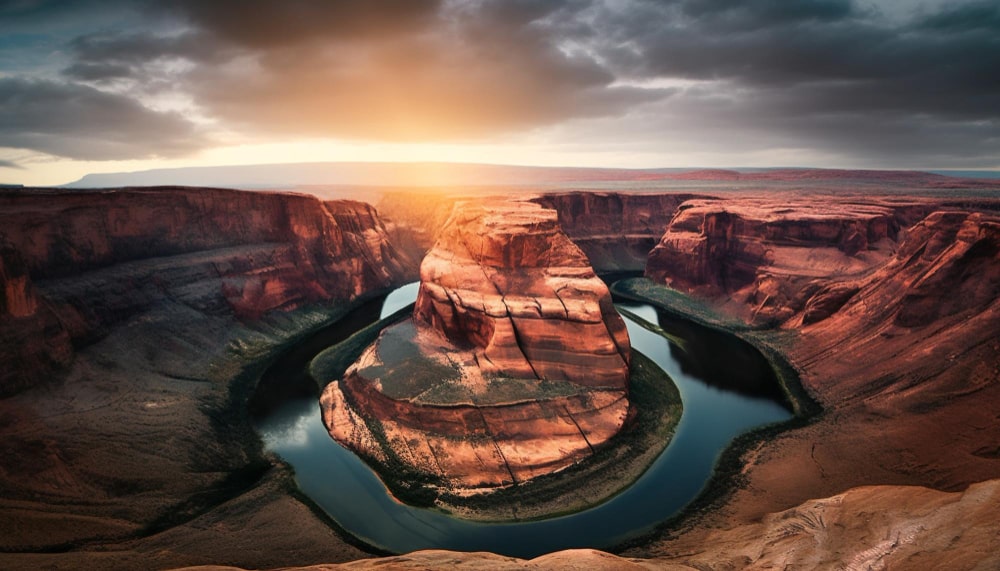 The Grand Canyon is one of the most awe-inspiring natural landmarks in the world. With its steep cliffs and stunning colors, it's no wonder that it's one of the most visited places on earth.
There's something about standing at the edge of this massive canyon that makes your jaw drop. It's so big and so beautiful, you can't help but be in awe of it. If you're lucky, you might even see a rainbow stretching across the sky.
4-Unearthly Skyscapes: Northern Lights, Norway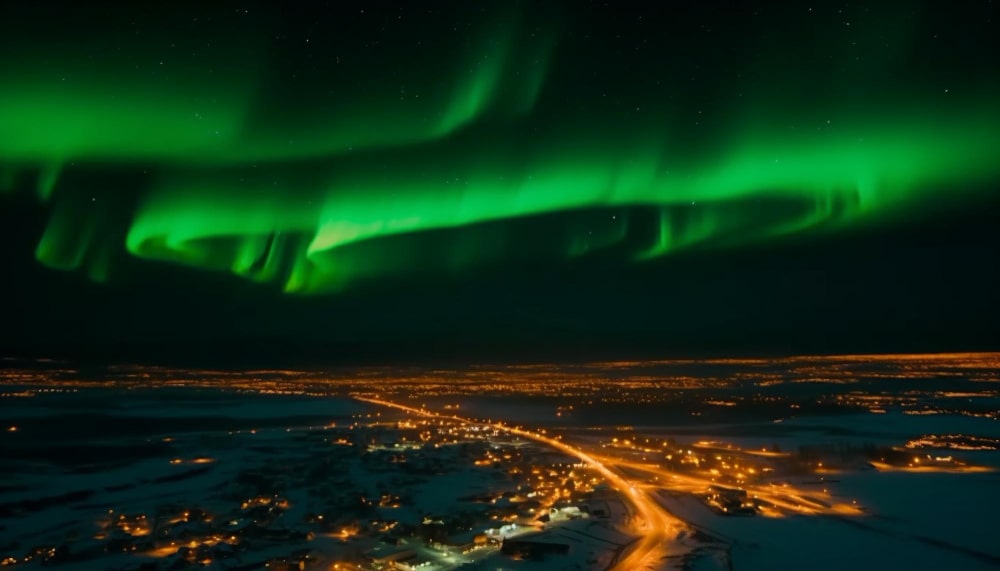 One of the most spectacular and other-worldly views on the planet is located in Norway. Nothing like what you've seen before, here you can witness the incredible spectacle of the Northern Lights dancing in the night sky. This breathtaking show is created from solar winds that interact with Earth's atmosphere in a sparkling display of green, pink, purple and blue hues—all reflecting off a stormy sea below.
More stunningly romantic than any fireworks display, the Northern Lights are unpredictable but make for an unforgettable experience. Norway offers ideal spots for taking in this majestic light show—from Arctic beaches to frozen lakes to snow-covered mountainsides. It's best to visit between mid-September and mid-March if you want to see Northern Lights at its most vivid and electric state. So if you're looking for an extraordinary world travel destinations, Norway should be top of your list!
5- Sacred Sanctuary: Angkor Wat, Cambodia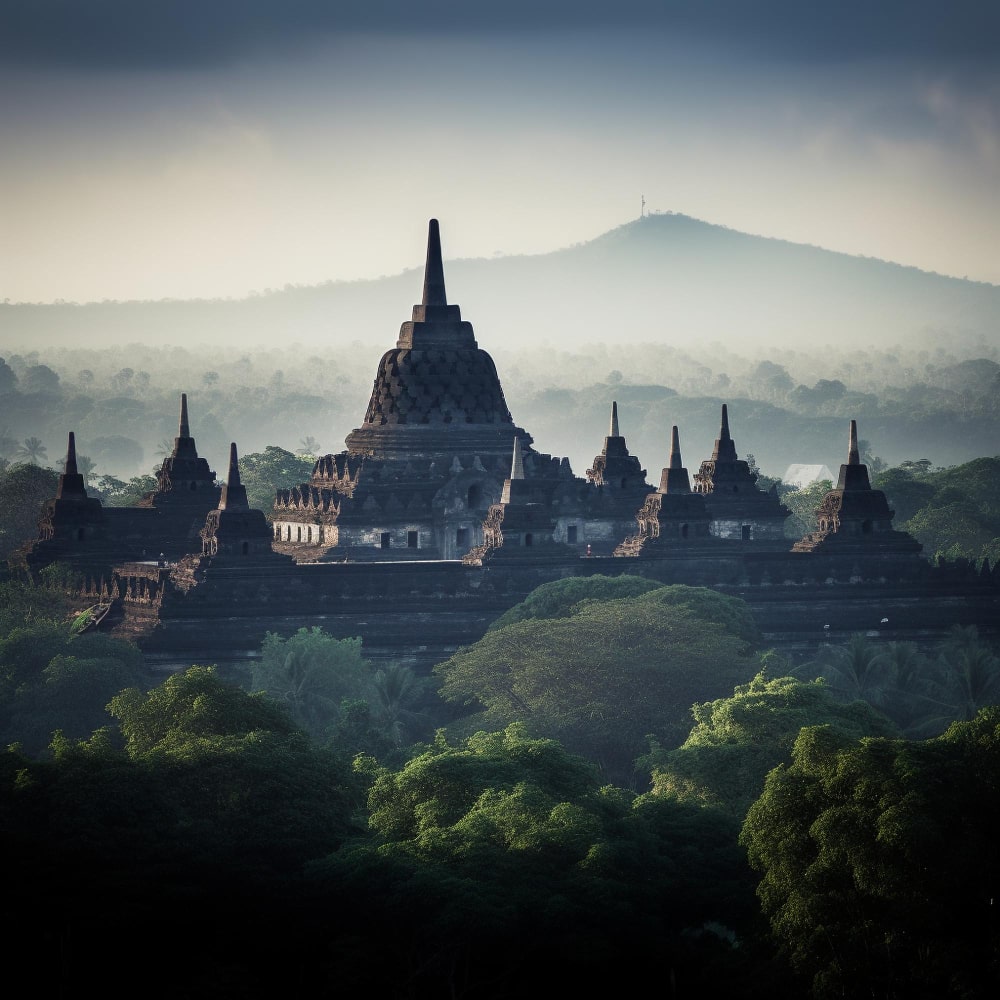 At number five on our list is a place that's a must-see for anybody who is looking for most amazing world travel destinations. Angkor Wat, located in Cambodia, is the largest religious complex in the world and one of Southeast Asia's most visited destinations. The temple has been made a UNESCO World Heritage Site and it is home to intricate carvings, vivid murals, and incredible Khmer architecture.
The beauty of the temple alone is enough to awe anyone who visits the sacred grounds, but the vibrant Khmer culture that can still be found here adds even more magic to it. The original Angkor Wat was built as a Hindu temple in the 12th century and then converted into a Buddhist temple in the 16th century. No matter your personal beliefs, Angkor Wat is an unforgettable sight that will take your breath away.
6- Awe-Inspiring Gorges: Kalambo Falls, Tanzania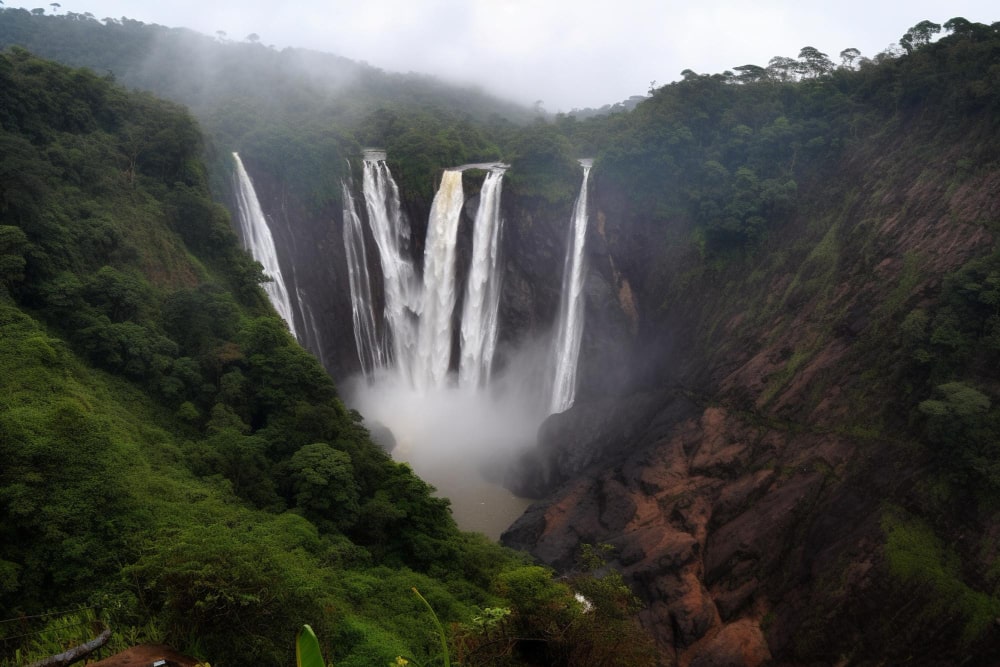 The sixth most beautiful thing to see in the world is the awe-inspiring Kalambo Falls located in Tanzania. This majestic sight stretches over 2,000 feet wide and plunges 213 feet into the Kalambo River below. It is one of Africa's largest permanent waterfalls and certainly one of the most spectacular. Once you get to the top, you can get an incredible view of the towering waterfall and its incredibly powerful cascade of white water.
Not only is Kalambo Falls an impressive physical structure but it also has a rich cultural significance for its local people. For centuries, it has been a spiritual site for locals, who have used it for meditation and gatherings for centuries. As if that weren't enough, nearby archeological sites date back to as early as 350 BCE, making them one of Africa's oldest known archeological sites.
If you are looking for a breathtaking natural show, then Kalambo Falls should definitely be on your list of world travel destinations!
7- Majestic Mountain Peaks: Mount Fuji, Japan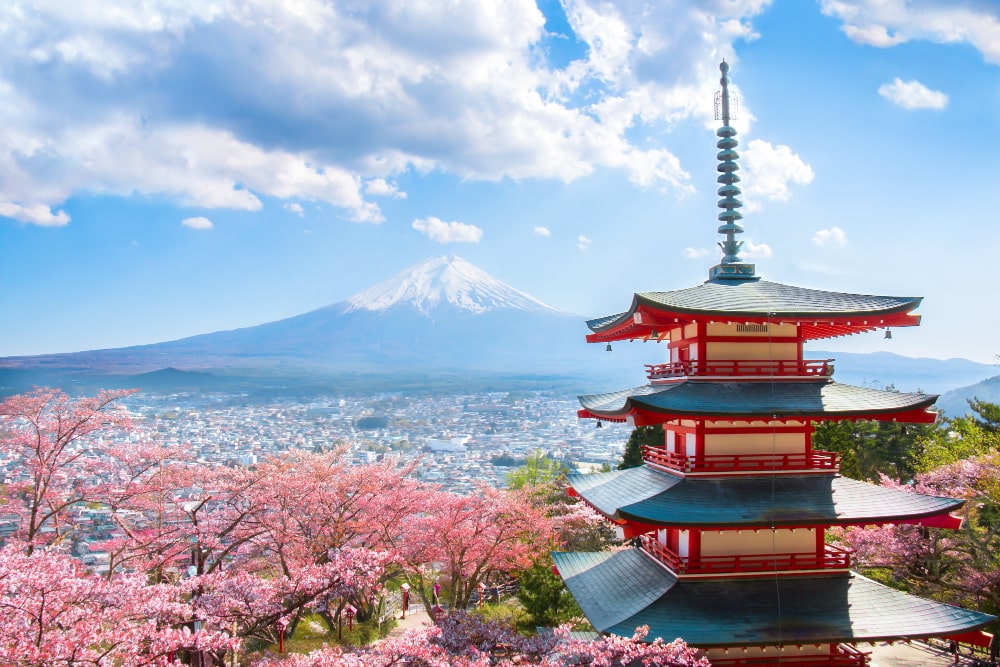 The jagged mountain tops of Mount Fuji, Japan, easily make the list of the most beautiful things to see in the world. Father to many locals and foreigners alike, it has been a sacred site since ancient times.
Standing at a whopping 3776 meters tall, Mount Fuji is said to be the embodiment of beauty and strength. Not only is it stunningly breathtaking to look at, but it's also a symbol of resilience and perseverance. When you're lucky enough to witness this majestic mountain peak for yourself, you can't help but feel inspired by its grandeur.
Take some time out of your day and make your way up the path that winds around this great mountain. Once you reach the summit, you will be rewarded with picturesque views that will make you feel as though you have been transported into another world as some world travel destinations are worth it.
8- Marvel of Nature: Great Barrier Reef, Australia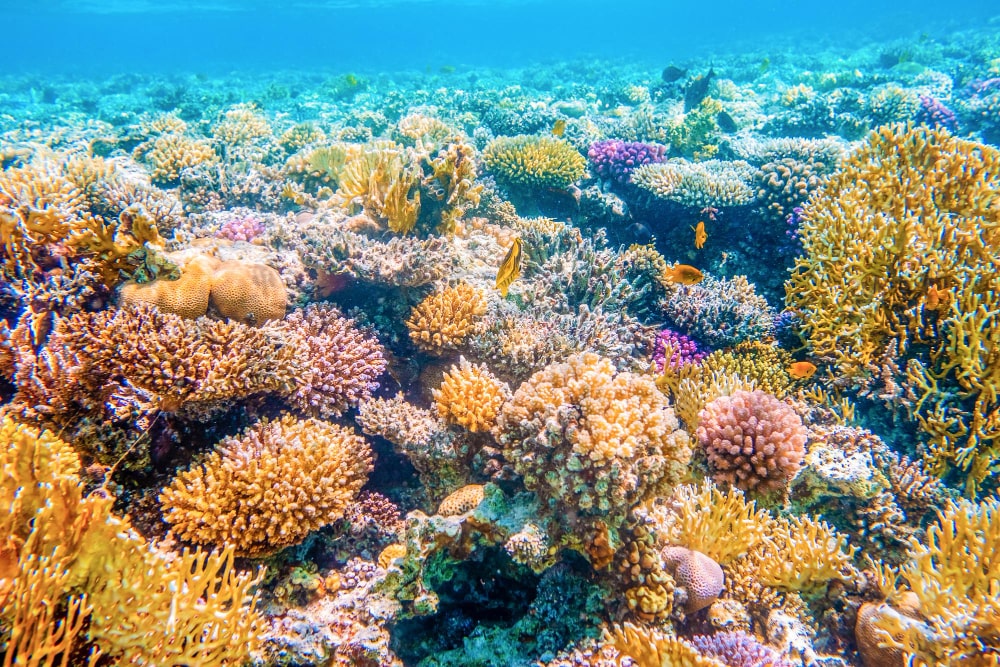 Have you ever wanted to experience one of the most beautiful creations of nature? Then the Great Barrier Reef in Australia is a must-see. With over 2,900 individual reefs and thousands of species of marine life, it is truly a marvel. The vast scale and vibrant colors will leave you absolutely spellbound.
It's a great spot to snorkel and scuba dive, where you can witness many species of coral, turtles, dolphins, and even whales! Be sure to pack plenty of sunscreen and water for your time here, as the Aussie sun can be quite intense. Don't forget your camera—you'll definitely want to capture plenty of photos from this unforgettable experience!
9- Submerged Sea Treasures: Red Sea Reefs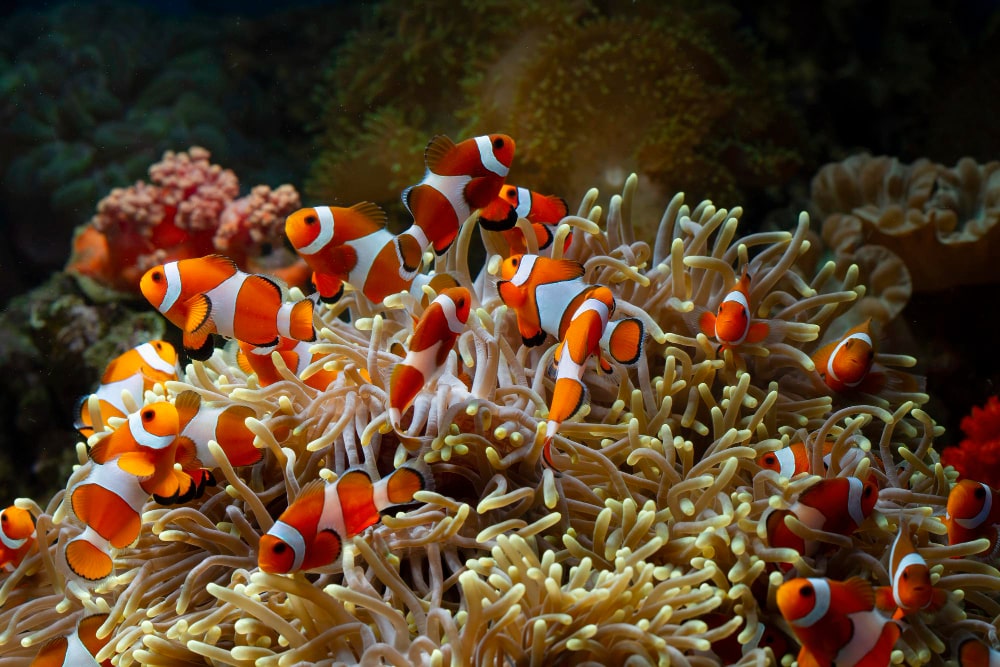 Spend some time diving in the Red Sea and you'll be able to explore vibrant coral reefs, get up close to hammerhead sharks, sea turtles and dolphins, and witness an impressive variety of colorful fish.
The beauty of these ancient coral reefs—many of which are thousands of years old—is mesmerizing. There are breathtaking fields of kaleidoscopic coral with divings walls covered in corals and sponges that make you feel like you're walking on the moon.
It's incredible to see the fragile balance between fish life, coral gardens and plants, as you swim peacefully through this hidden underwater world. It's even more breathtaking during night dives, when deep-sea creatures can be spotted sideways in the light of a torch or a lamp. So go ahead—suit up and dive right in!
10- Alluring Island Getaways: Maldives
Number 10 on our list of the most beautiful things to see in the world is fascinating island getaways, and there's no better one than the Maldives. With white sand beaches, crystal clear turquoise waters and luxurious overwater bungalows – it's no surprise why this place is a top tourist destination.
The Maldives is the perfect place to relax and escape from your everyday worries. Imagine taking a dip in the tropical waters, indulging in delicious cuisine and getting some much needed R&R. The islands also feature some of the world's best dive sites, so it's great for adventure-seekers too!
Make sure to take plenty of pictures when you visit – Maldives is sure to leave a lasting impression! Whether you're into luxury or looking for an adventure getaway, the Maldives will not disappoint.
11- Spectacular Sunsets Over the Water: Santorini, Greece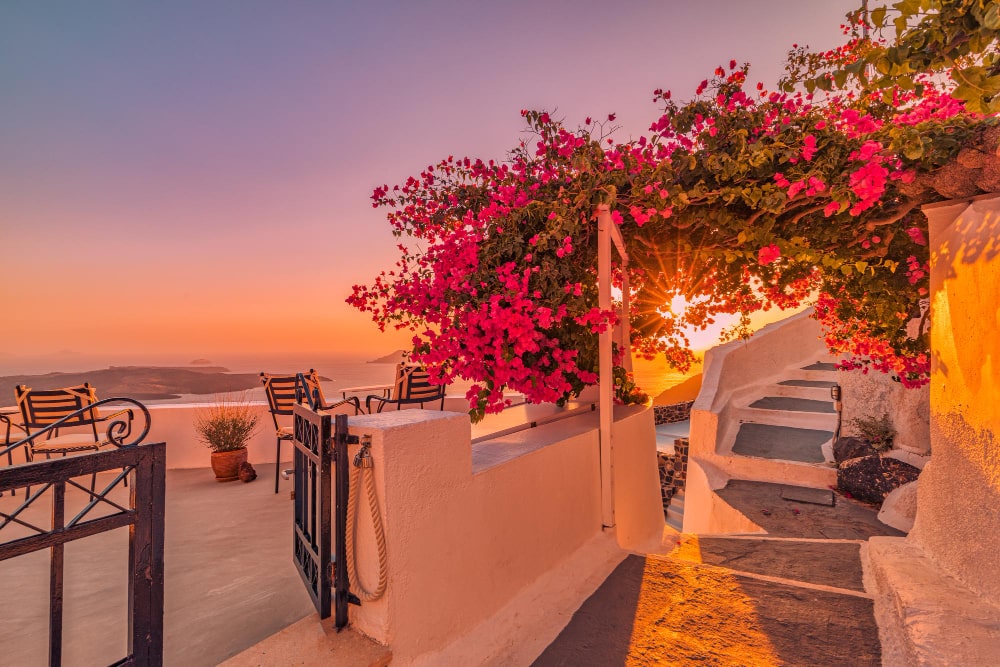 If you're looking for a truly unforgettable sight, the sunset in Santorini, Greece is the one to take in. The island of Santorini is home to some of the most spectacular sunsets in the world. The combination of its clear waters, golden beaches and breathtaking cliffs make for an unforgettable experience.
Whether you're embarking on a romantic holiday with your partner or just looking to get away from it all, a trip to Santorini will leave you feeling refreshed and relaxed after seeing one of nature's most glorious displays of art. As the sun sets over the horizon and its rays reflect off of the sparkling Aegean Sea, it will fill you with awe and admiration. You won't be able to help but pause and take in this stunning scenery.
Conclusion
So, what are you waiting for? Get exploring! The world is full of wonders just waiting to be seen. Who knows? You might even find your new favorite spot.