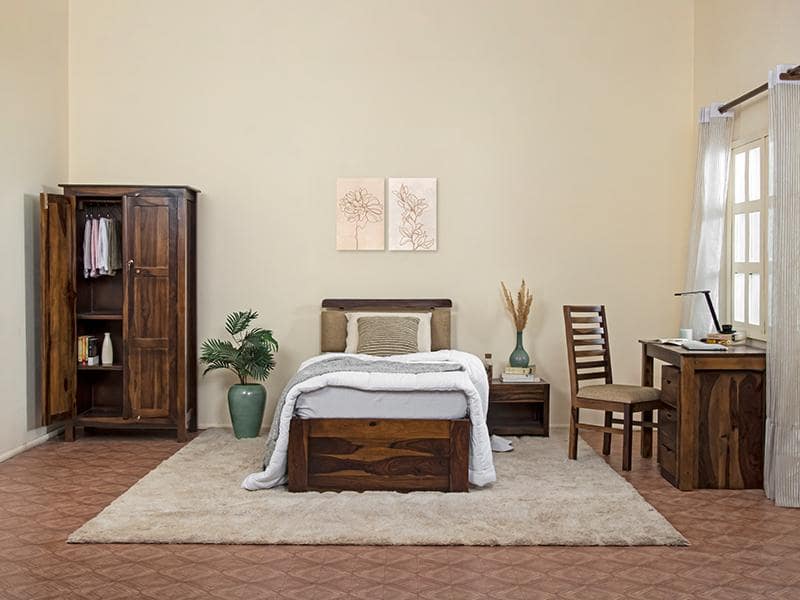 Ever walk into someone's home and instantly fall in love with how everything comes together so perfectly? You can create that feeling in your own space with these irresistible furniture combos. Whether your style is classic elegance, modern chic, eclectic charm, coastal serenity or small space solutions, the key is pairing pieces that complement each other. Forget about matching sets—it's all about choosing furnishings with similar lines, tones, and materials that give your rooms a cohesive flow. Once you nail the right combinations, your place will go from ordinary to extraordinary. Read on for five foolproof furniture duos and groups that will make your home the stylish sanctuary you've always wanted. Your living room, bedroom, and beyond are about to get a lot more inviting!
1- Timeless Touches: Traditional Furniture Combos
If you want a timeless living room, look no further than traditional furniture combos.
a- Traditional sofa and armchairs with antique coffee table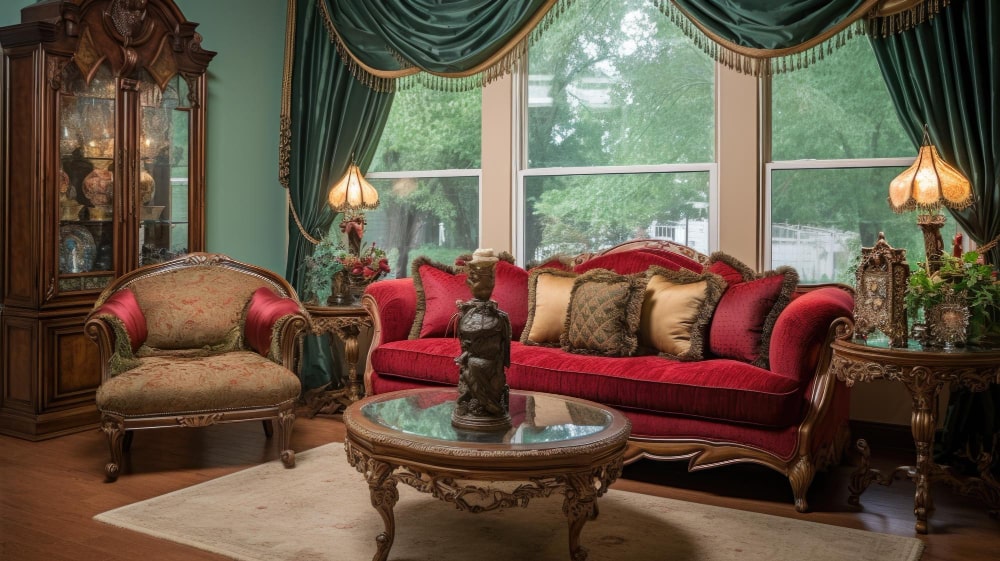 A classic sofa and armchairs upholstered in a rich fabric instantly create a welcoming space for conversation. Pair them with an antique coffee table for a look that's stood the test of time.
b- Vintage sideboard with classic dining table and chairs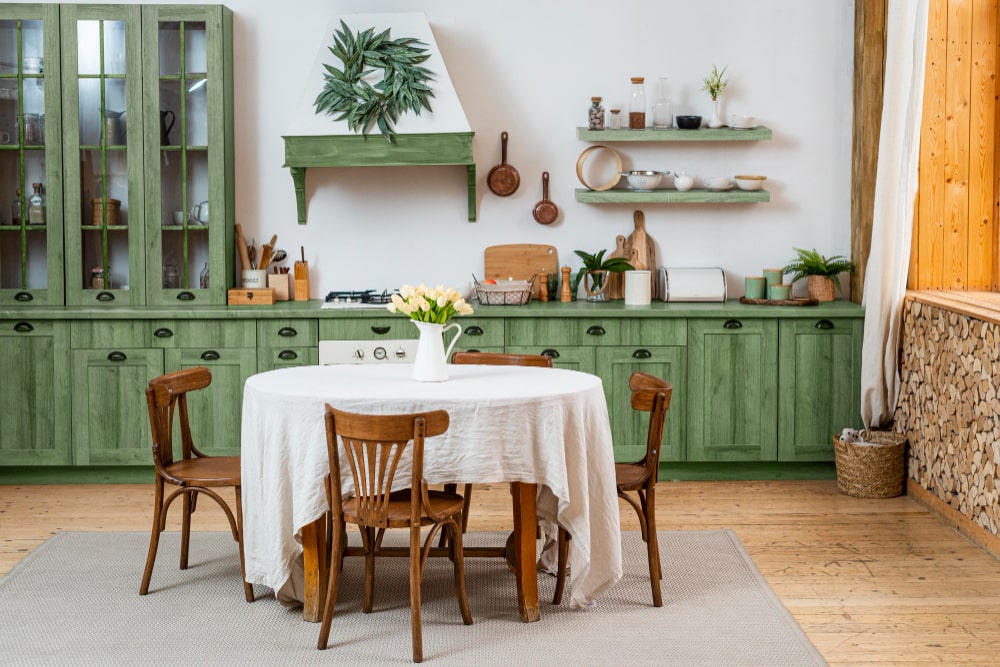 For the dining room, a vintage sideboard and classic dining table with spindle-back chairs establish an elegant setting for home-cooked meals and entertaining. Add a crystal chandelier overhead and you'll feel like you're dining at a historic mansion.
c- Tufted headboard with ornate bedside tables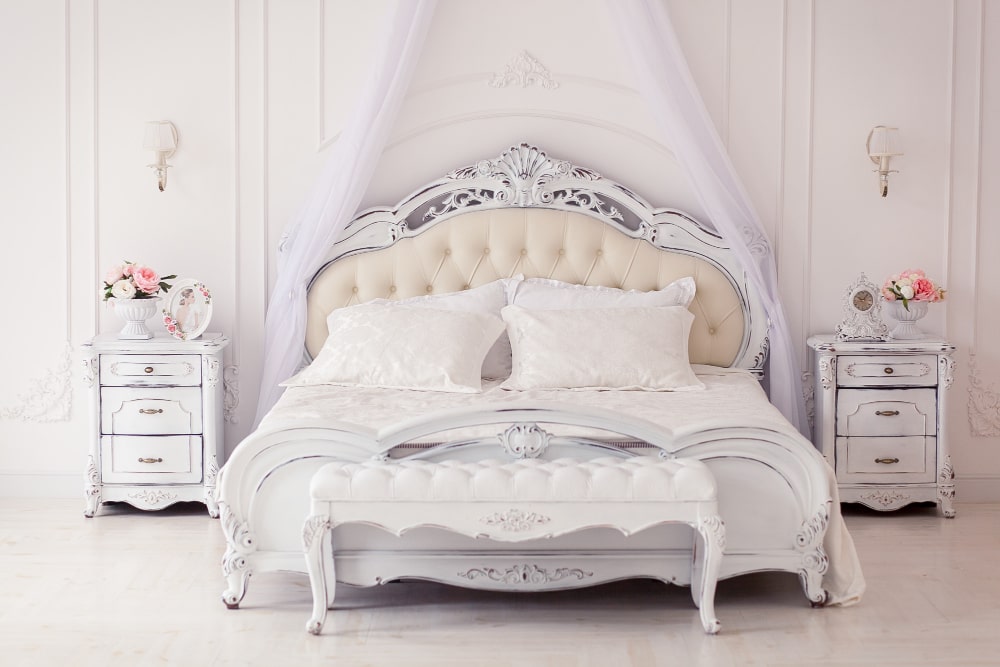 In the bedroom, a tufted headboard, ornate bedside tables and an antique armoire establish a sense of quiet luxury. Complete the look with an Persian-style rug, silk bedding in a complementary hue and table lamps for ambient lighting.
With traditional furniture, it's all in the details. Carved wood, nailhead trim, turned legs and cabriole curves lend character and visual interest. Don't be afraid to combine woods and metal accents like brass or pewter for an eclectic vibe. Play with textures by mixing leather, velvet and linen.
Create vignettes by grouping furnishings together in cozy arrangements. A sofa, loveseat and chair surrounding a coffee table make a natural conversation area. Side tables of varying heights on either side of the bed give you flexible surface space. A buffet, dining table and chairs define an eat-in kitchen or dining nook.
Traditional furniture may conjure visions of stuffy and stodgy, but, when thoughtfully combined, these timeless pieces create spaces that feel relaxed, gracious and inviting. By focusing on comfort, quality and design, you'll enjoy their enduring style for years to come.
2-Sleek and Chic: Modern Furniture Pairings
Want an ultra-modern space that makes a stylish statement? Pair mid-century inspired furniture with contemporary accents for a sleek and chic look.
a-Sectional sofa with glass coffee table and abstract artwork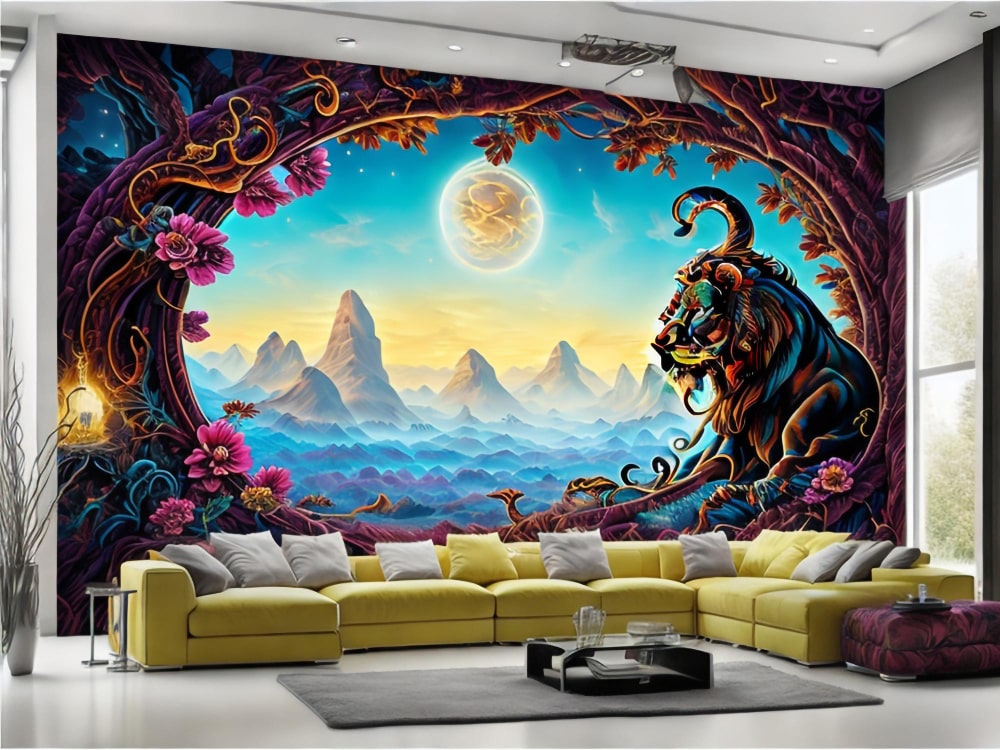 Abstract art in a minimalist style complements this pared-down esthetic. Hang a large canvas with an asymmetrical, geometric pattern or deconstructed shapes in black and white or muted tones. The striking yet simple composition will complete the modern vibe.
Choose any modern sectional sofa which can compliment the colour of the art piece or try to match it with your walls or carpet.
b- Mid-century modern lounge chair with industrial-inspired bookshelf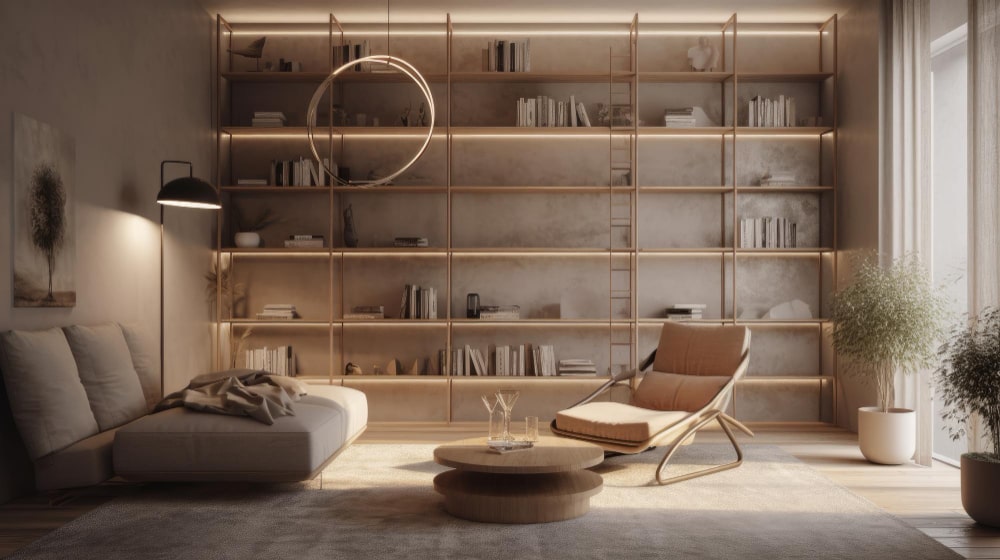 A lounge chair with clean, minimal lines is a must. Look for one with a wooden frame and leather or fabric upholstery in a solid, neutral hue. Place it next to an industrial-style bookshelf made of metal for visual contrast. Fill the shelves with a curated collection of decorative objects, art books and sculptural vases.
With the combination of a mid-century lounge chair, industrial bookshelf, sleek media console and contemporary artwork, your living room will embody modern luxury. The carefully curated pieces in this pairing are designed to highlight line, form and negative space—the very essence of a chic, modern style.
c- Open-concept media unit with TV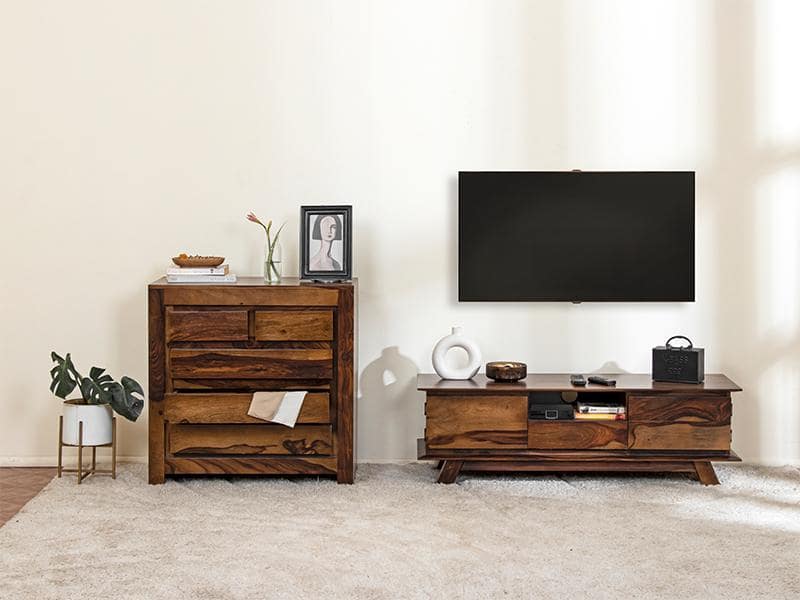 An open concept media unit is a popular piece of furniture which brings a lot esthetic in your home and provide access and protection to all your media sources. These smartly designed furniture is space saving, stylish and extremely useful. Modern TV units come in various colours, material and styles. Choose a style and size as per your need and theme.
An open-concept media unit keeps things streamlined while providing concealed storage for clutter. Choose a low-profile design with sliding doors and keep the top clear except for a Bluetooth speaker, sculptural objets d'art or a trailing succulent.
3- Eclectic Echoes: Combining Styles for Maximum Impact
You don't have to stick to a single style to have a stylish home. Mixing different furniture pieces and accents from various eras and esthetics is a great way to create eclectic spaces with lots of character. The key is to choose pieces that share some common elements, whether in material, color, shape or mood.
a- Bohemian-inspired rug with Scandinavian furniture pieces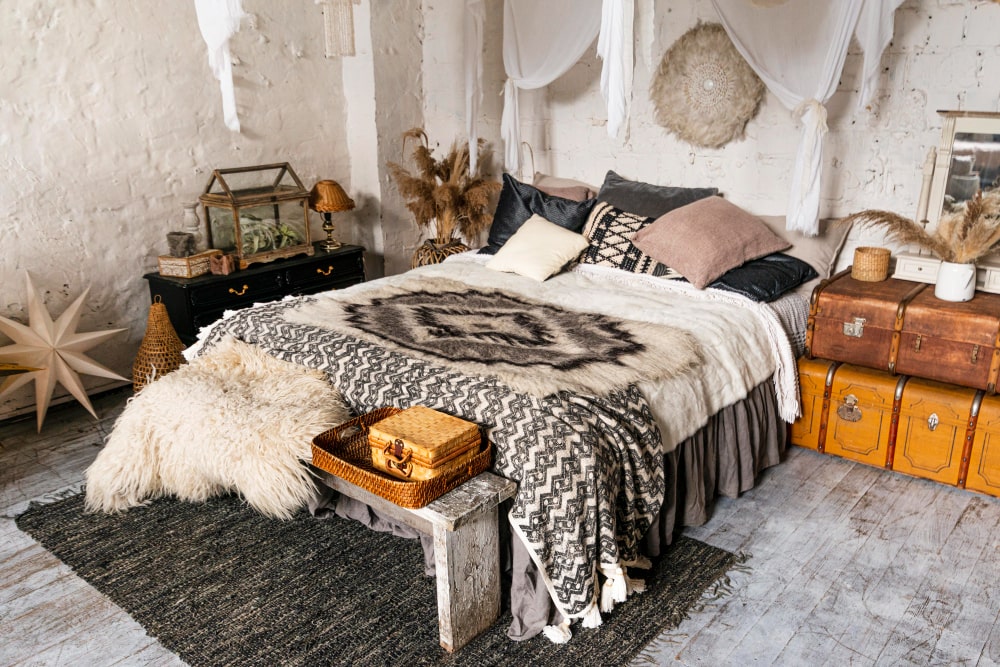 Combine a bohemian-inspired rug with Scandinavian furniture pieces like a minimalist sofa and sleek wood coffee table. The natural, textured rug will warm up the space and tie the look together.
b- Industrial dining table with upholstered chairs and a vintage chandelier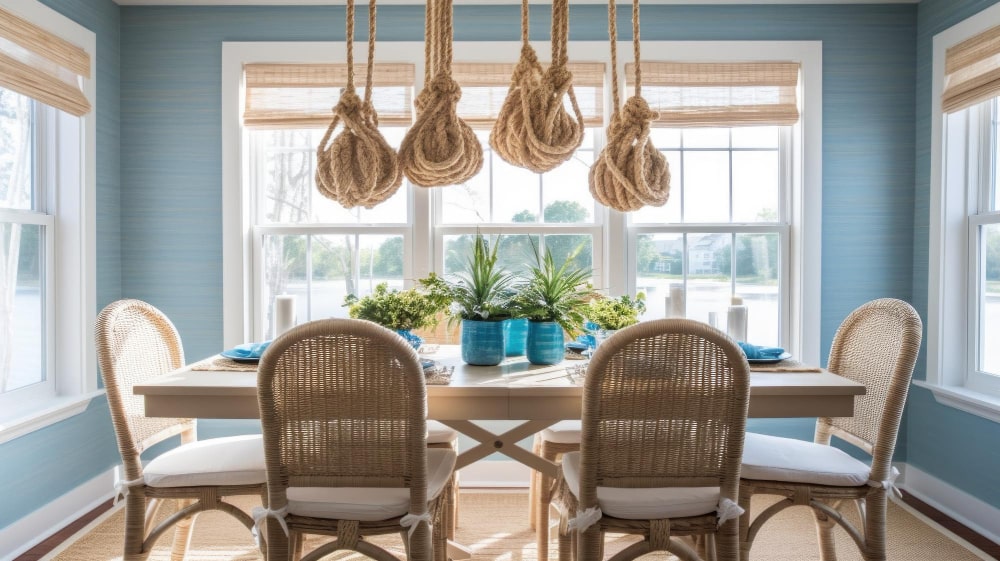 Pair an industrial dining table with upholstered chairs and a vintage chandelier. The mix of wood, metal and exposed bulb lighting is a stylish contrast, while the soft chairs make the space cozy and inviting.
c- Retro-inspired sofa with contemporary accent chairs and geometric patterns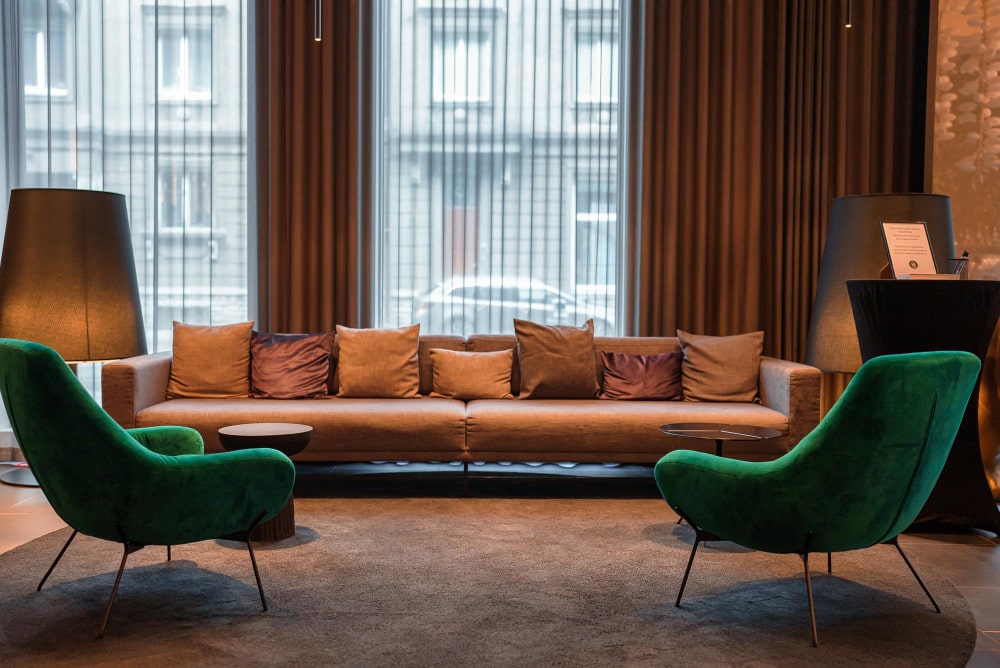 Mix a retro-inspired sofa with contemporary accent chairs and geometric patterns. The vintage-modern combo is bold yet balanced, quirky yet cohesive.
To nail the eclectic look, start with a focal point piece you love, like an antique dresser or patterned armchair. Then build around it with complementary pieces in a range of styles, periods and materials. Tie it all together with common colors, natural wood tones, metallic accents or global-inspired patterns. step back and make sure there's flow from one area to the next. Your home will exude charm and your unique sense of style.
Don't be afraid to take risks by combining pieces from different eras or esthetics. A dash of the unexpected is what gives an eclectic space its signature style. Trust your instincts and have fun with creative combos – you really can't go wrong!
4- Beachy Retreat: Coastal Furniture Combinations
A beachy retreat calls for furnishings that evoke the seaside. Combining casual, natural materials with weathered, organic textures creates a space perfect for unwinding.
a- Wicker Furniture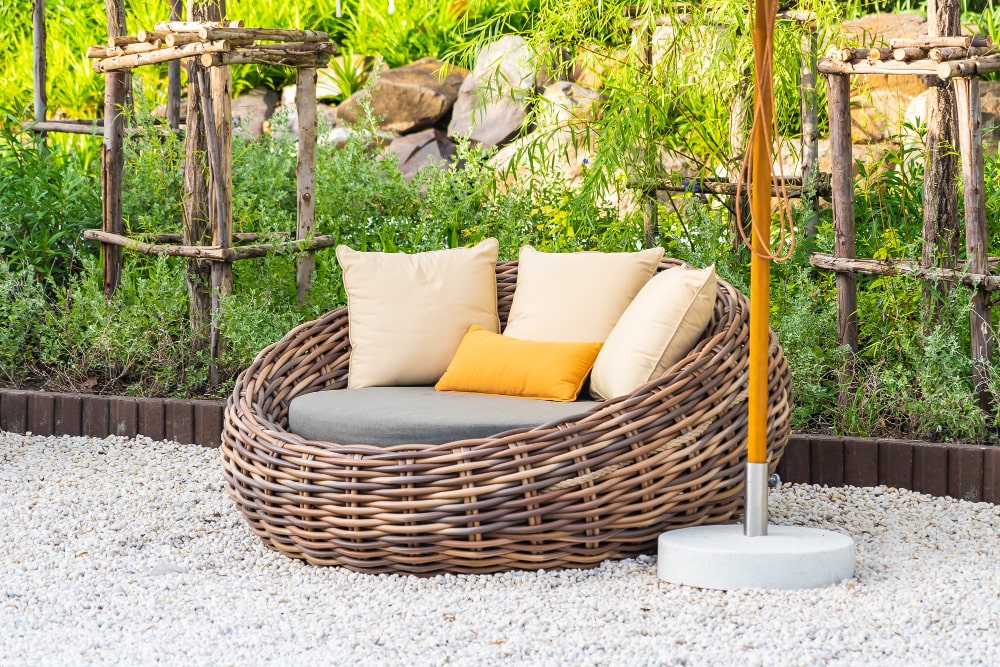 White wicker or rattan chairs, loveseats, and tables breathe summery style into any room. Pair them with breezy fabrics like washed linen or cotton canvas in hues of sand, sky blue, and seafoam green.
b- Coastal Accents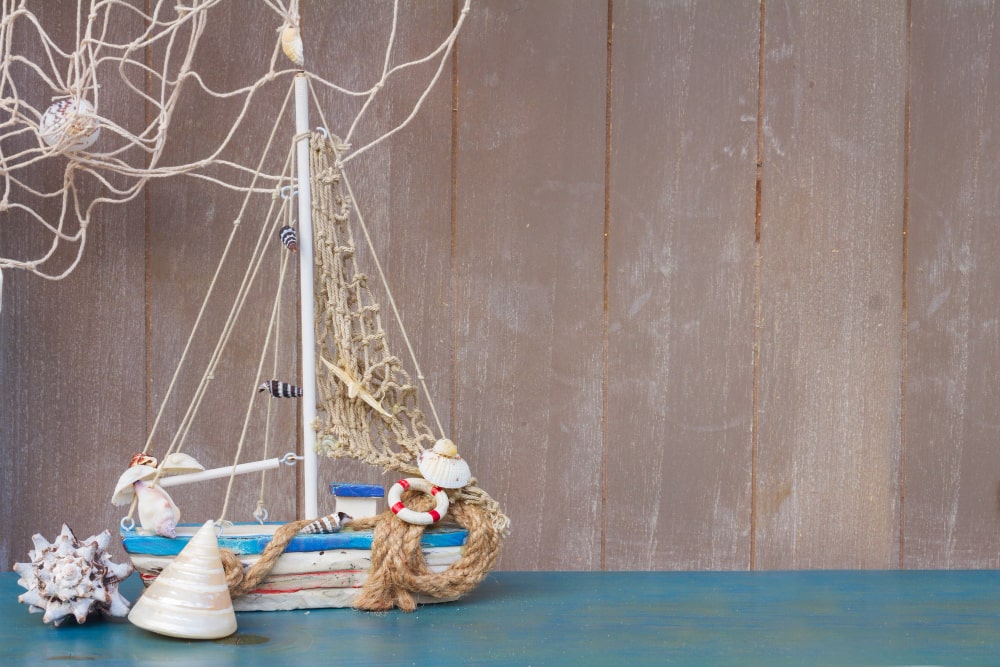 Add decorative touches that highlight life by the shore. Things like seashells, starfish, sand dollars, coral, anchors, buoys, and fishing nets. Group several pieces together on a tabletop or hang on walls for an artful display.
c- Driftwood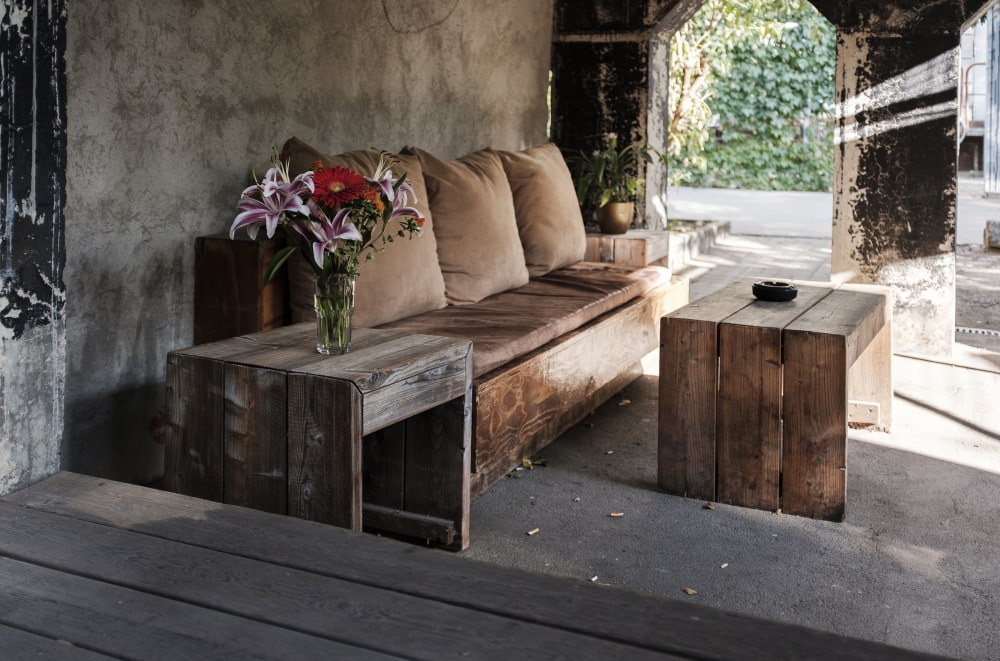 Reclaimed driftwood pieces like mirrors, picture frames, candle holders, and bowls beautifully reflect the ebb and flow of the tides. Their organic, sculptural forms and silvery patina are striking accents in any beach-inspired space.
d- Ocean Photography or Artwork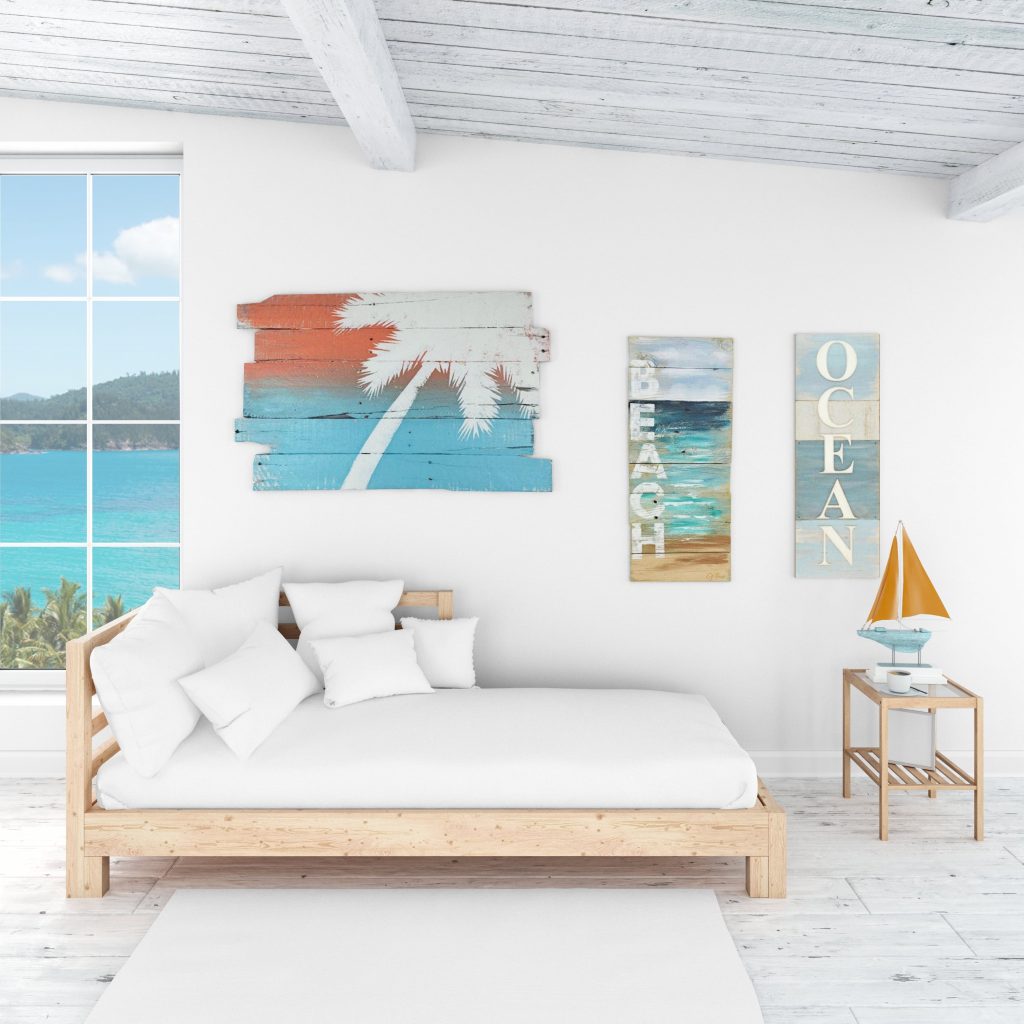 Hang serene seascape photos, beach landscape paintings, or prints of vintage coastal maps on the walls. They instantly transport you to sun-drenched shores while pulling the entire room together.
Combining natural wicker and rattan furniture with decorative touches that highlight maritime themes and textures found in seaside escapes results in a carefree, coastal oasis perfect for escaping life's daily stresses. The overall vibe is one of relaxed simplicity evoking memories of gentle ocean breezes and the rhythmic crashing of waves. A beachy retreat, indeed.
5- Small Space Saviors: Furniture Combos for Compact Quarters
a- Multipurpose Must-Haves furniture combo-
When space is limited, furniture that serves more than one purpose is ideal. A sofa bed or futon is a great option for a living room that also functions as a guest room. Look for a high-quality model with a sturdy mattress for comfort.
Wall beds or Murphy beds fold up vertically when not in use to save floor space. They come in twin, full and queen sizes. Or if you have some space you can also have a bed with storage. It serves two purposes. It's the most decent place to rest after a long tiring day and it can hide your clutter under its lid.
Sofa cun bed is another shining example of multi purpose furniture. Its specially most attractive to those who choose to live in a studio apartment. During day time it will turn your space into most stylish living room and in the night yoru bed will be ready to welcome you without any re-adjustment in furniture.
Nesting tables slide under each other when you only need one, then pull out as needed for extra surface space. They're perfect for small dining areas or as side tables in a living room.
b- Vertical Storage furniture combo
In a compact home, utilizing vertical space for storage is key.
Wall-mounted cabinets, shelving units and desk space keep items up and off the floor.
A drop-leaf or gateleg table folds down to just a few inches thick but opens to seat 4 people. Attach it to a wall when not in use.
Stacking chairs, stools and benches slide under a table or desk when not needed for seating.
c- Multi-Functional Must-Haves
Some furniture is designed to serve more than one purpose in a small space.
An ottoman with a lift-top lid provides hidden storage for blankets or books. Some ottomans have trays that convert them into a coffee table or extra seating.
A sofa table behind a sofa can be used as a desk or dining table. Look for a height that works for both sitting and standing.
Folding screens or room dividers partition a space or hide clutter. Decorative panels fold compactly when privacy isn't needed.
Small space living requires efficient, hardworking furniture. With creative, multi-functional pieces, you can have it all—just maybe not all at the same time! Focusing on vertical storage, convertible pieces and multi-tasking must-haves will give you flexibility and function in even the tiniest of spaces.
6- Five Example of some must-haves furniture combos
If you are wondering which furniture combos are most beneficial and useful for you, we can surely share some perfect examples for you.
a- Studio Essential Package Furniture Combo- Bed & Workstation
If you are working from home and living in a studio or small apartment, a studio essential package furniture combo is a must-have. It includes one single bed with a single mattress and a work desk with an office chair. If you want to convert your space into a bedroom cum workplace, this is the perfect furniture combo for a small space. Click here to rent.
b- Student Package Furniture Combo- Bed, Wardrobe & Workstation
The days of students adjusting throughout their college life and living in a cramped place with all their stuff scattered on the floor are long gone. It's the era of change and an improved life. That's why these student furniture combos are so popular nowadays. Living alone or with friends, either way, if you are a student and planning to furnish your room in a budget, these furniture combos are for you. It comes with a bed & mattress, along with one wardrobe, one work desk and one office chair. It is all one can need during their college life for comfort and efficiency.Click here to rent.
c- Bedroom Furniture Combo- Bed, Wardrobe & work desk.
If you are just starting with your partner, neither know nor interested in knowing in which direction your life will turn around yet don't want to compromise on comfort or class these bedroom furniture combos are perfect for you. They cover your entire bedroom furniture need. If you are a little worried about your finances, try rent bedroom furniture instead of buying. Click here to rent.
d- Living Room Furniture Combo- Tv Unit & Chest of Drawers
If you are about to furnish your living room and indecisive about what to get and what to leave, or getting matching furniture is difficult to find, or have any kind if financial stress, renting living room furniture combo is the best deal for you. All the furniture will arrive at the same time, it will perfectly match with each other and if you choose to rent living room furniture, it would not be stressing your pockets as well. Click here to rent.
e- Home Appliances Combo
We all know hoe modern smart home appliances have changed our lives to better and made everything so quick and more efficient. These appliances help us to stay clean, healthy and ready for all kind of situations. The best home appliances combo should include a TV, Fridge and a Washing Machine. Having these all three simplifies our life and gives us ample of time to focus on our career and personal stuff. Fresh food, clean clothes, and a chance to relax with our friends. What else one could need? Click here to rent.
Factors to consider when choosing furniture combinations
When choosing furniture combinations for your space, several factors come into play. Think about how the pieces will function together as well as the overall style you want to achieve.
a- Size and layout
Consider the dimensions of your room and how much space the furniture will take up. Make sure any combinations you choose will fit comfortably without making the room feel cramped. Think about traffic flow and how people will naturally move through the space.
b- Style and theme
Decide on an overall style like traditional, modern, rustic or bohemian and choose furniture that complements that look. For an eclectic space, combine pieces of different styles that share a similar color palette or material. A cohesive theme will make the room feel stylish and put together.
c- Functionality
Choose furniture that suits the main function of your space. For a living room, consider a sofa and loveseat or lounge chairs. In a bedroom, a bed, dresser and nightstands are a must. Make sure any combinations provide adequate storage and surface space for your needs.
d- Color and material
Pay attention to the color, finish and material of the furniture. Wood, metal, upholstery fabric and leather are some options. For a cozy feel, choose warm wood tones, plush fabrics and natural textures. Cool metallics and stone evoke a sleek modern vibe. Combine furniture of the same color family or material for a coordinated look.
By factoring in these elements when selecting your furniture combinations, you'll end up with a functional, stylish space you'll enjoy for years to come. Think of your home as a work of art and have fun with the creative process! The right furniture groupings can make all the difference.
Frequently Asked Questions (FAQs)
Can I mix different furniture styles together?
Absolutely! Combining complementary furniture styles is a great way to create an interesting, eclectic space. Some styles that pair well together include:
Traditional and modern – Combine classic lines and details with sleek, minimalist pieces. The contrast creates visual intrigue.
Rustic and industrial – The rugged, natural feel of rustic wood pairs nicely with the gritty metal and glass of industrial design.
Bohemian and coastal – Free-spirited boho accents blend seamlessly with beachy, weathered pieces for a relaxed, wanderlust vibe.
What are some popular color combinations for furniture?
Some stylish and versatile color combos for furniture include:
Black and white – This classic duo always makes a dramatic statement. Mix in pops of color with accessories for extra flair.
Navy blue and brass – Rich navy blue upholstery pairs elegantly with warm brass accents. Nautical-inspired bliss!
Forest green and tan – Earthy, muted green and tan are a calming combination that works in many home decor styles.
Blush pink and gold – For a glamorous twist, combine soft blush pink with shiny gold metal tones. Pure romance!
While the options are endless, choosing 2-3 main colors or shades and repeating them throughout your space with different furniture pieces and accents will give your room a cohesive, curated feel. Don't be afraid to step outside your comfort zone – some of the most striking spaces come from unexpected color combinations! With an open and creative mind, you'll be designing a stylish, unique dream room in no time.
Parting Words
So there you have it, 5 perfect furniture pairings to give your home an instant style upgrade without breaking the bank. Whether your taste runs more traditional, contemporary or eclectic, you can achieve a pulled-together look by pairing furniture in complementary styles, colors and shapes. For small spaces in particular, choosing multi-purpose pieces that serve more than one function is key to creating a stylish home that doesn't feel cluttered. With some clever combos like the ones we suggested, you'll be well on your way to crafting a space you're proud to call home. Now get out there and start rearranging – your dream home awaits!