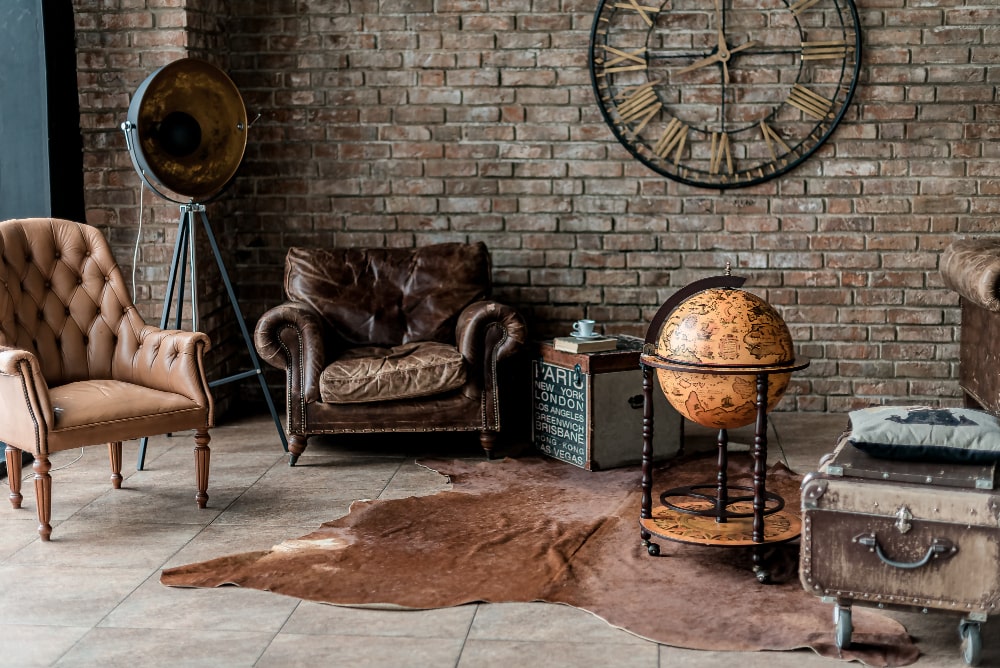 We all get hooked when we walk into someone's home filled with character and charm? That's the magic of vintage furniture. And don't worry about the cost because vintage furniture rental is the latest trend. There's something special about furnishings that have a story to tell from decades past. If you're looking to add warmth and style to your space without breaking the bank, vintage furniture pieces are the way to go.
1- Defining Vintage Furniture: What Makes a Piece Truly Vintage
Vintage furniture is all the charm without the hefty price tag of antiques. But what exactly counts as vintage? Generally speaking, vintage pieces are at least 20-80 years old. They have a history and patina that gives them character, but they're not quite old enough to be considered antique.
When searching for vintage furnishings, focus on styles that were popular during the mid-20th century like mid-century modern, art deco, and retro. These looks are timeless and mesh well with contemporary decor. Victorian and industrial pieces can also work if you have an eclectic space.
The great thing about vintage is that you'll end up with unique, one-of-a-kind pieces that tell a story. You're also doing your part for the environment by reusing materials that might otherwise end up in a landfill. And because vintage furniture has already stood the test of time, you know you're getting items that are well-made and built to last.
With some searching, you can find high-quality vintage pieces at secondhand stores, flea markets, estate sales, and online retailers for a fraction of the cost of new furniture. Add in a bit of TLC to restore and refresh your finds, and you'll end up with stylish, sustainable furnishings that infuse your place with unmistakable character.
2- Distinguishing Vintage From Antique: Key Differences
Vintage furniture adds character to any space, but it's important to understand the difference between vintage and antique pieces before you start shopping.
Vintage furniture refers to pieces that are at least 20-100 years old, while antiques are 100 years or older. Vintage pieces are less expensive since they're not as rare. They're also more rugged and casual, perfect for everyday use.
Popular vintage styles include mid-century modern from the 1950s and 60s, Art Deco from the 1920s and 30s, and industrial pieces from factories and workshops. Victorian pieces from the late 1800s are ornate and intricate. Retro pieces from the 1970s elicit nostalgia for the era of lava lamps and shag rugs.
With vintage, you get high-quality, one-of-a-kind pieces that stand the test of time. You're also doing your part for the environment by reusing and repurposing materials. And since vintage pieces tend to hold their value well, they can be a wise investment for your home and wallet.
Next time you're furnishing a space, consider going vintage. You'll end up with a look that's anything but ordinary. Your home will have a story to tell, and you'll feel good knowing you've brought the past into your present in an eco-friendly way.
3- The Charm of Popular Vintage Styles
a- The Art Deco Style (1920s-1930s)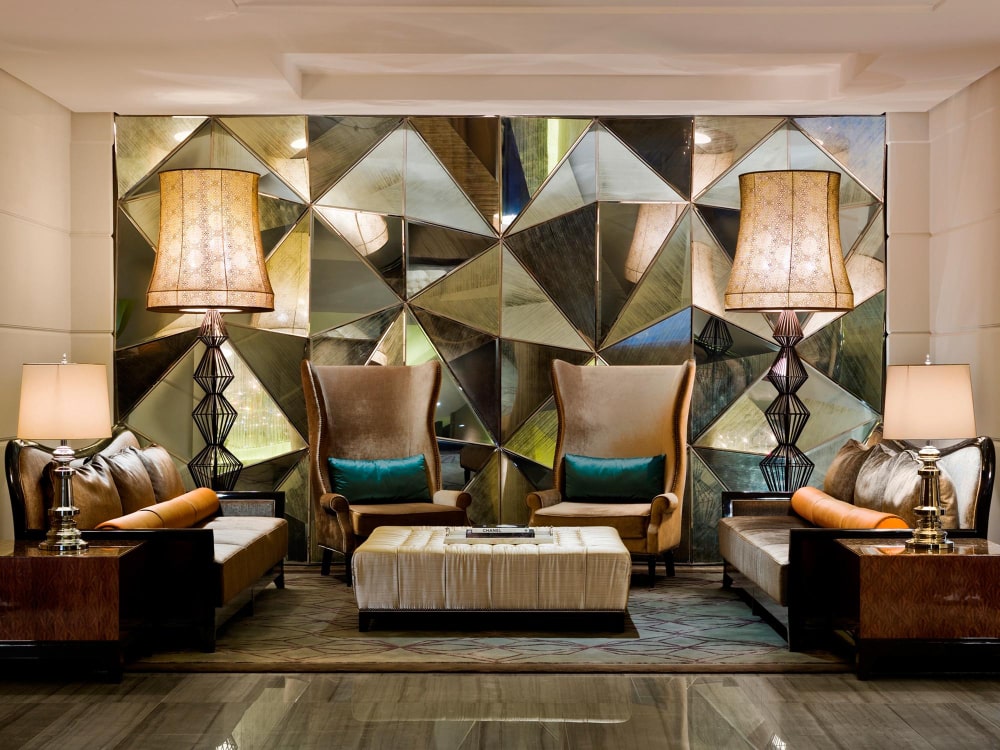 Art Deco furniture is all about glamor, rich colours, luxury and decadence. It incorporates exotic wood veneers, lacquer finishes, and geometric shapes. If you want to make a bold statement, look for an Art Deco credenza or buffet with glossy lacquered doors and a sunburst pattern.
For smaller spaces, consider an Art Deco mirror, clock, or glass-topped coffee table. With their opulent details and craftsmanship, Art Deco pieces transport you to the roaring '20s and instantly give a room a glamorous feel. They pair well with other vintage-inspired decor from that era.
Art Deco designs have timeless appeal and high visual impact. Their flawless craftsmanship and luxurious materials make them true showstoppers that your guests won't soon forget.
Ever find yourself daydreaming about the glamorous styles of yesteryear? You're not alone. Vintage fashion has a timeless appeal that conjures up images of sophisticated cocktail parties, red lipstick, and elegant silhouettes. Whether your style is more mid-century modern a la Mad Men, ornate like the Victorian era, geometric Art Deco, utilitarian Industrial, or throwback Retro, achieving a classic vintage look is all about the details. In this article, you'll discover tips and tricks to capture the essence of your favorite retro fashion muses. Dust off your record player, pour yourself a martini, and get ready to channel your inner pin-up girl or dapper gentleman. The golden age of style is calling your name.
b- The Allure of Mid-Century Modern Style (1950s-1960s)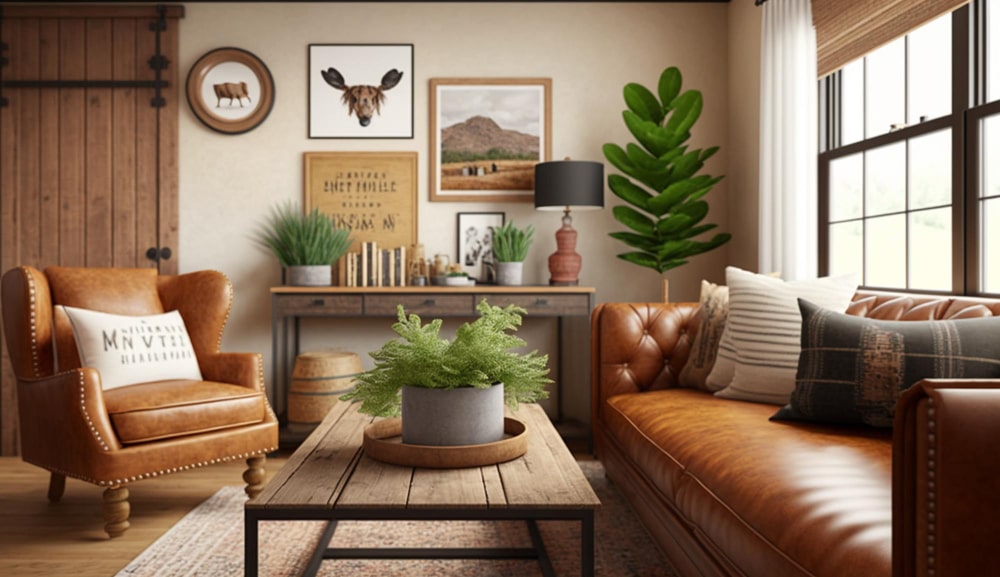 The mid-century modern style is all about clean lines, minimalism, and functionality. If you love the sleek and simplistic designs of the 1950s and 60s, incorporating this vintage look into your home decor is a must.
Focus on natural materials like wood, stone and leather. Teak, walnut and rosewood were popular choices for furniture. Marble, slate and flagstone were used for counters and floors. And you can't go wrong with a leather lounge chair or sofa.
Keep the color palette neutral. Stick to earthy tones, grays and muted pastels. Olive green, burnt orange and teal were trendy accent colors of the era.
Look for iconic pieces from famous designers like Arne Jacobsen, Charles and Ray Eames or Adrian Pearsall. If the real deal is out of your budget, many retailers offer high-quality reproductions and inspired collections.
Play around with retro-inspired accessories like sputnik light fixtures, ceramic pottery or mid-century modern clocks. A stylish bar cart, decorative glassware and cocktail shakers are always a great conversation starter.
Keep layouts open and airy. Place furniture at an angle, keep walkways clear and avoid overcrowding rooms. The mid-century modern style is meant to create a sense of spaciousness.
With a few key principles and statement pieces, you'll be well on your way to crafting an authentic mid-century modern style oasis. Your living room will become the perfect backdrop for enjoying an old-fashioned cocktail.
c- Industrial Chic: Breathing New Life Into Vintage Design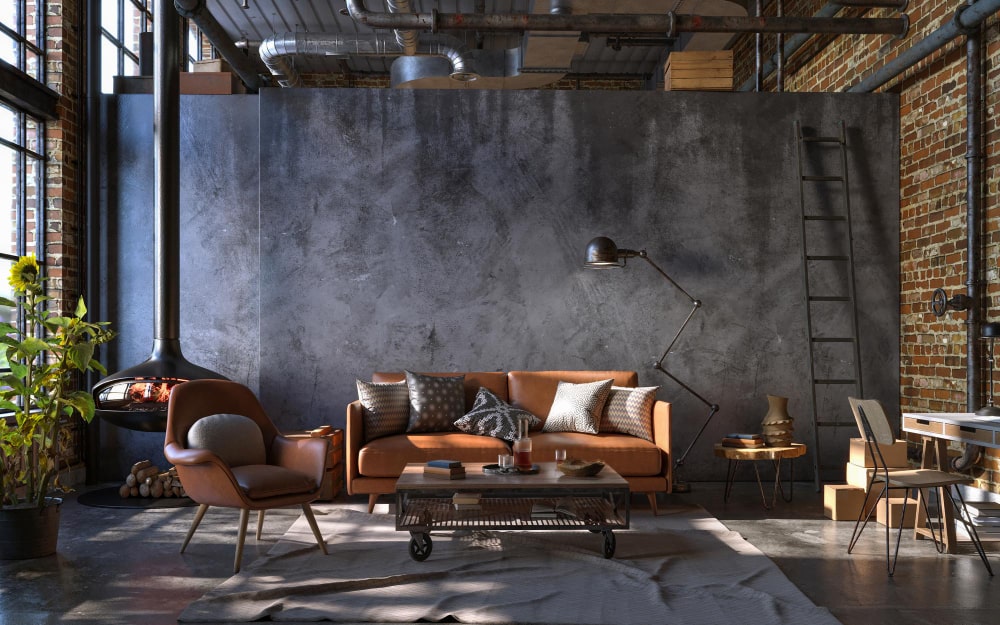 The industrial design style incorporates elements from old factories and warehouses, giving spaces an unfinished yet stylish look. Exposed brick walls, metal accents, and high ceilings with visible pipes and ductwork are hallmarks of this style.
Vintage industrial furniture like metal stools, workbenches, and cabinets provide an authentic feel. Look for pieces with a worn, distressed patina for extra character. If budget is a concern, you can achieve a similar look with DIY projects like repurposing old wooden crates as shelving or filing cabinets.
Accent your space with accessories that reflect an industrial vibe. Galvanized metal trash cans, pulley lamps with exposed filaments, and clocks with big visible gears all help capture the esthetic. For artwork, consider black and white photographs of old machinery, blueprints, or maps.
An industrial style space has a utilitarian yet stylish feel with a hint of the ruggedness of the past. By mixing in vintage finds along with raw, unfinished elements, you can create an inviting space with rustic appeal and hints of history. The ultimate goal is a comfortable, livable space with an artful combination of the old and the new.
d- Victorian Furniture: Bringing History into your home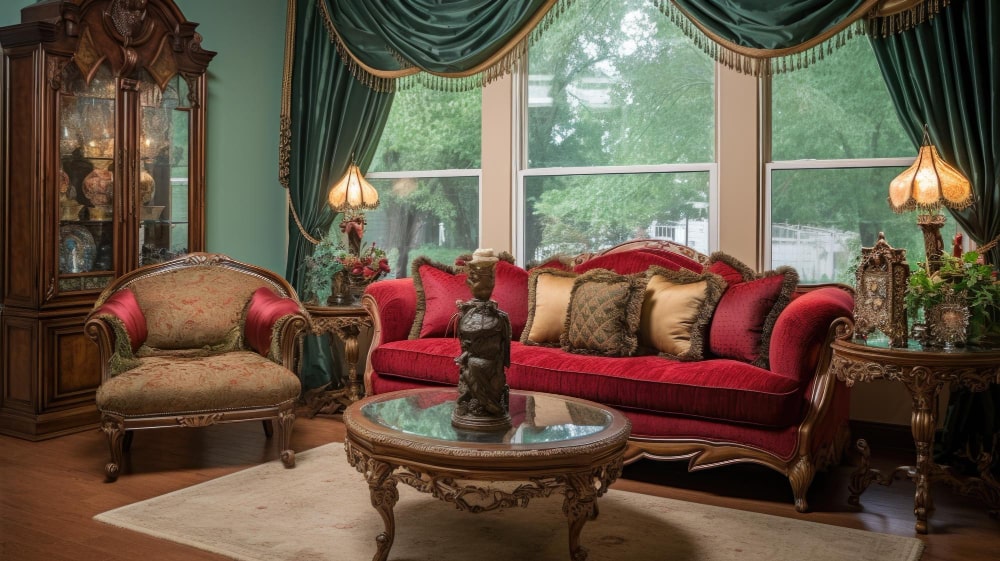 Transport yourself back in time by incorporating Victorian-inspired furniture in your home. Popular during Queen Victoria's reign from 1837 to 1901, Victorian furniture is ornate, intricate and oozes old-world charm.
Look for pieces like:
Tufted velvet sofas with dark wood trim. Nothing says Victorian glamor like deep button-tufted upholstery.
Carved wooden chairs with padded seats. Intricately carved mahogany or oak chairs with plush cushions capture the essence of the era.
Ornate cabinets to display collectibles. A stained glass curio cabinet or breakfront bookcase shows off your treasures in style.
Round oak tables. A pedestal table with a marble top in a sitting room or foyer makes a dramatic statement.
Four-poster beds. A dark wood bed with lush draperies transports you to a Victorian bedroom.
Victorian furniture may feel over-the-top, but using it sparingly in a modern space creates an eclectic look with historic appeal. A single statement piece can give your room a sense of richness and depth, connecting you to the beauty and craftsmanship of the past. Rediscover the allure of yesteryear by bringing Victorian glamor into your home.
e- Retro Style Furniture: Live up to Your Fantasy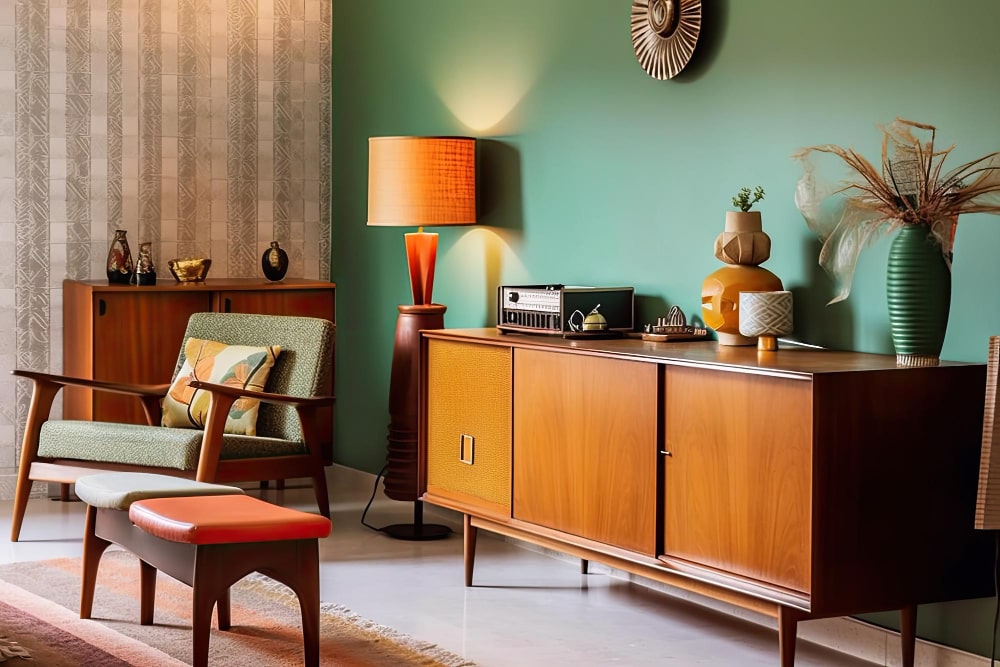 With retro-inspired furniture, you can create a stylish space with vintage appeal that looks like it came straight out of the 1950s or 60s. These iconic pieces evoke a sense of nostalgia for decades past, with their bold shapes, vibrant colors, and space-age details.
Look for rounded, aerodynamic silhouettes, tapered legs, and futuristic accents like chrome or plastic. Retro furniture is meant to make a statement.
Search for iconic retro pieces like egg chairs, tulip tables, starburst clocks or sputnik chandeliers to create a focal point in your room.
Mix in retro-inspired accents like lava lamps, funky rugs, vibrant wall art or enamel kitchenware to complete the look.
Keep the overall color palette bright with primary colors, metallic or atomic-inspired hues like turquoise, coral and burnt orange.
-Group several retro pieces together for maximum impact, but don't overcrowd the space. Leave empty floor space and keep sightlines open.
With the right combination of iconic retro furniture and accessories, you'll be well on your way to crafting a space that lives up to your Mad Men or The Jetsons fantasy. Let your retro style furniture shine and embrace the whimsical, futuristic vibe that's all about pushing the envelope of design. The key is not to take it all too seriously—just sit back in your egg chair and enjoy it!
4- The Benefits of Choosing Vintage Furniture
Vintage furniture offers so many benefits beyond its charming style. ###Unique and One-of-a-Kind
Unlike mass-produced pieces, vintage finds are unique. You'll have a one-of-a-kind piece that makes a statement in your home. No two pieces are exactly alike, so your space will be uniquely you.
a- Environmentally Friendly
Buying vintage is an eco-friendly choice. You're reusing an existing piece rather than consuming new resources to produce a new item. Vintage furniture has stood the test of time, so you know it's built to last and not end up in a landfill.
b- High Quality at a Low Cost
Vintage furniture is affordable since you're buying secondhand, but that doesn't mean you sacrifice quality. Vintage pieces were expertly crafted to last. You'll get superior quality at a fraction of the price of a new piece. With some TLC, a vintage find can become the focal point of your room.
c- Craftsmanship that Stands the Test of Time
Vintage furniture was built to higher standards with solid wood and metal joinery. Its timeless style and durable construction allow it to age gracefully. An antique writing desk, for example, could still be used daily. Vintage pieces blend quality and charm, giving you an heirloom to pass down for generations.
In summary, choosing vintage furniture over new allows you to gain unique, eco-friendly pieces with character that are budget-friendly and built to last. Your home will have warmth and style that comes only from the patina of age.
5- Where to Source Unique Vintage Furniture Finds
To find unique vintage pieces for your home, you have several options. Check out local thrift stores and antique shops in your area. These places are treasure troves for discovering retro furnishings with character. You never know what gems you might uncover!
a- Online Marketplaces
Browse websites like Etsy, Flipkart, and Facebook Marketplace. Independent sellers on these platforms often have curated collections of mid-century modern, industrial, and art deco furnishings at reasonable prices. You can find everything from retro lounge chairs to vintage china cabinets.
b- Auctions and Flea Markets
Attend a local auction or flea market in your city. These events bring together multiple vintage furniture vendors and collectors in one place. You're sure to spot retro furnishings that catch your eye. Flea markets and auctions also often mean lower prices since sellers don't have the overhead costs of a physical store. Be prepared to bargain for the best deal!
Sourcing vintage furniture from these places allows you to add sustainable, high-quality pieces to your home. You'll end up with a space filled with furnishings that have a story to tell and stand the test of time. Happy hunting!
6- Assessing the Condition of Vintage Furniture
a- Check for Damage
When buying vintage furniture, inspect it carefully for any signs of major damage or structural issues. Look for loose joints, water rings, scratches, dents or tears in the upholstery. Minor surface damage can often be repaired or refinished, but structural damage is usually not worth the cost or effort to fix. Pass on anything with:
-Broken or wobbly legs, arms or bases.
-Cracked wood, especially near joints.
-Water damage or rot.
-Torn, stained or badly worn upholstery.
b- Test Moving Parts
If the piece has drawers, cabinets or other moving parts, check that everything opens, closes and glides smoothly. Look for signs the hardware has been replaced, as this could indicate previous damage or wear issues. Check that:
-Drawers slide in and out easily and stay securely closed.
-Cabinet doors open, close and latch properly.
-Lids or tops lift and lower smoothly and stay where positioned.
-No parts are missing, damaged or visibly repaired.
c- Consider Restoration
Minor damage or wear, like scratches, water marks, or faded finishes can often be repaired or restored. But factor in the cost of any restoration needed and be sure the piece will still retain its vintage character when repaired. If refinishing will dramatically alter the look or style of the piece, it may reduce its appeal and value as a vintage collectible.
With a careful assessment of condition and potential restoration needs, you can find vintage furniture that's structurally sound and full of unique character. Do your homework, set a budget and enjoy filling your home with one-of-a-kind vintage pieces!
7- Incorporating Vintage Furniture into Your Home Decor
a- Start with a Focal Piece
The best way to incorporate vintage furniture into your home is by selecting a statement piece to build your room around. Maybe it's an intricate Victorian sofa, a mid-century modern credenza or an industrial metal cabinet. Find a piece that sparks joy and complements your personal style. Let this focal item guide the overall esthetic you want to achieve.
b- Mix and Match
Don't feel like you have to decorate solely in one era or style. Mixing retro furnishings with contemporary accents creates an eclectic, curated look. Pair that Victorian sofa with a sleek modern coffee table and distressed leather chairs. Or flank a retro teak console table with minimalist decor and an oversized abstract painting. Mixing old and new, shiny and matte, symmetrical and freeform makes a space feel dynamic yet cohesive.
c- Accessorize Thoughtfully
Vintage furniture often has ornate details that deserve to be highlighted. Look for accessories that draw attention to these special features. For example, place an eye-catching lamp on a side table with beautiful carved legs or accent a buffet with decorative pulls by resting a bouquet of flowers or collection of framed photos on top. When arranging your space, position key pieces so their unique characteristics are prominently displayed.
By starting with a statement piece, combining different eras and finishes, and accessorizing in a way that spotlights vintage details, you can give your home a stylish boost of character and warmth. Incorporating retro decor is an easy, eco-friendly way to create a lived-in yet polished look with pieces that stand the test of time.
8- Restoring and Refurbishing Vintage Furniture
a- Assessing Condition and Needs
When you bring a vintage piece home, give it a good once-over to determine what kind of restoration it needs. Check for any major structural damage or repairs needed before getting started. If it's in solid shape, a simple cleaning and minor touch-ups may be all that's required. But for more significant damage, you'll need to decide whether DIY restoration is within your skill set or if professional help is needed.
b- DIY or Professional?
If you're handy and the piece just needs minor fixes like tightening loose joints, sanding out scratches, or re-staining wood, DIY restoration is a great option. However, for extensive repairs like re-veneering, re-upholstering, or refinishing intricately carved details, it's best left to the pros. They have the proper training, tools and experience to do the job correctly without further damage.
c- Preserving Character
When restoring vintage furniture, aim to preserve its original character and esthetic appeal as much as possible. Use materials, finishes and techniques appropriate for the era and style. For example, don't paint over beautiful wood grain or reupholster in a modern geometric print. Minor functionality upgrades are OK, but avoid radically altering the overall look and feel. With care and respect for its history, your vintage piece can serve you well for years to come.
The key is finding the right balance between restoration, preservation, and adding your own personal style. With some TLC, that vintage furniture can become a treasured part of your home.
9- Maintenance and Care for Vintage Furniture
Vintage furniture requires some special care to keep it looking its best. Since these pieces have stood the test of time, you'll want to keep them around for years to come.
a- Cleaning
Gently dust vintage wood furniture regularly with a soft, lint-free cloth to remove surface dirt and debris. For stuck-on messes, make a paste from water and baking soda or water and lemon juice and apply with a damp cloth, then buff off. Avoid harsh commercial cleaners which can damage the finish.
b- Protection
Place felt pads under the feet of chairs, tables, and other furnishings to avoid scratches in the flooring.
Use coasters for drinks to prevent water damage and stains.
Keep furniture out of direct sunlight which can cause fading. Use curtains to diffuse light during the day.
Cover chairs and sofa cushions when not in use to prevent wear and tear.
c- Storage
If storing vintage furniture, do so in a climate-controlled environment. Extreme heat, cold, and humidity can cause warping, cracking, and other damage.
Cover pieces with breathable furniture covers or sheets before placing in storage.
Place protective pads under legs or bases to avoid denting.
Ensure furniture is clean and dry to avoid mold or mildew buildup.
d- Maintenance
Inspect furniture regularly for any signs of wear or needed repairs. Touch up scratches or nicks in wood furniture with a furniture repair or touch up pen that matches your finish. For upholstered pieces, inspect for loose or damaged fabric and re-staple or patch as needed. With periodic care and maintenance, your vintage furniture can remain a stylish and functional part of your home for years to come.
Parting Words
So now that you've discovered the appeal of vintage furniture and learned how to spot the good stuff, go out and start hunting! Scour your local thrift stores, yard sales, estate sales and flea markets for hidden gems waiting to be rediscovered. Whether you're looking to revamp your entire living room or just add a few statement pieces, vintage furniture is a fun and affordable way to show off your style and make your place feel like home. Every nick, scratch and stain tells a story, giving your space warmth, character and a sense of history that you just can't get from a big box store. Happy hunting! With an eye for quality and an open mind, you'll be curling up on that retro sofa or art deco armchair in no time.