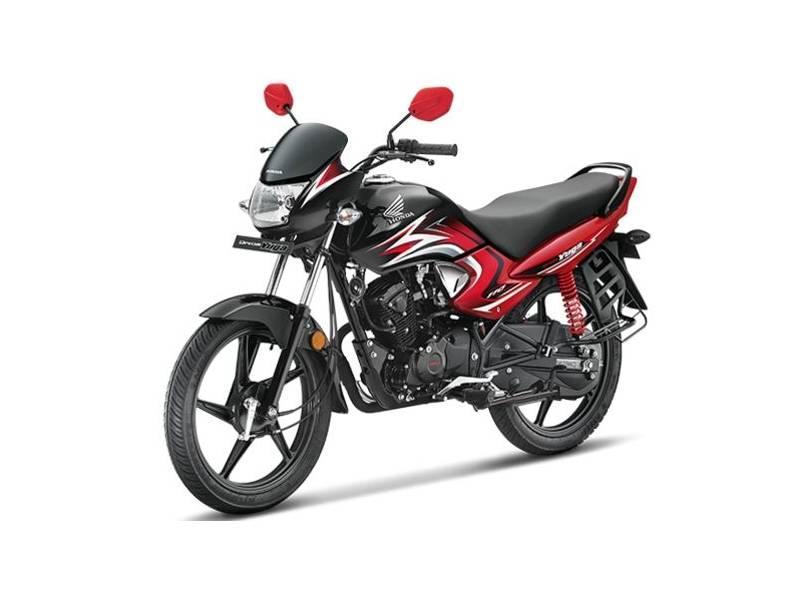 The idea of renting a two-wheeler is not new in India. Tourist sites are filled with two-wheeler rental businesses that provide tourists with low-cost motorcycles for temporary use. It is also addressing the key issue of last-mile connectivity and micro-mobility in metro and semi-urban areas where public transit is scarce.
Looking at the rising demand for bike rentals, the Indian two-wheeler rental market is projected to grow at a CAGR of around 7% during the projected period (2020 – 2025). And quite deservedly so. After all, renting a two-wheeler is a simple and practical method to acquire a motorcycle without incurring any maintenance costs. And to make the whole process of renting a bike much more seamless, Cityfurnish is now entering the bike rental market.
Cityfurnish, India's largest furniture rental service provider, has introduced another category to its offerings as part of its ever-expanding goals and goal to make the renting experience great. They now offer you bikes to rent. Yes, you heard it right.
Cityfurnish is now offering bikes on rent. The company has recently added this subscription service that allows subscribers to rent their desired motorcycle at a nominal subscription fee.
What a convenient service for bike enthusiasts and daily commuters. Why? Because when you travel to another city and want to explore, bike rental services are the most convenient way to see the sights while also dodging traffic. This is especially important if you want to go shopping or visit popular city attractions. Do you know why? Because biking along narrow roads is one of the most convenient forms of transportation. The market for bike rental services in India is increasing, which is excellent news for biking enthusiasts because it increases affordability and choices.
Getting a bike on rent is not just useful for the travelers. There seem to be a long list of reasons why you might wish to rent a bike. Perhaps you're touring to a new location, want to commute to work on a bike without actually purchasing one, or simply want to try different models from time to time and don't want to stick with one bike for years.
And you can easily have that because Cityfurnish is making the notion possible.
Why Choose to Rent a Bike over Purchasing
Taking public transit or hailing a cab every day may be difficult, costly, and time-consuming. Renting a bike, on the other hand, is less costly and more convenient than taking public transportation or cabs. Bike rental offers the convenience of a personal vehicle at a lesser cost than driving. There are several motorcycles to pick from. For longer leasing periods, Cityfurnish provides significant discounts. If you intend on travelling for 30 days to 11 months, you may save a lot of money on motorbike rental.
Forget About Heavy Paperwork
Bike rental allows you to enjoy the pleasure of riding a motorcycle without the burdensome bureaucracy and paperwork associated with buying a vehicle. You don't have to stress about finding a buyer for the bike when you want to sell it or remembering to pay the annual taxes. All of these concerns are still with the rental company.
Wide Range of Top Bikes
Renting a bike gives you multiple options. You may select the ideal motorcycle of your dream. For example, you may rent a bike with a capacity of 600cc and switch it for a lesser one after 6 months. And if you're on a tight budget, renting is the perfect option for you.
No Loss of Value
All motorists have experienced the plain reality that the car they purchase will be worth far less at the end of its life than it was during the outset. When you choose a motorbike rental plan rather a purchase, you won't have to worry about the bike's loss of value.
Aside from this, renting is an excellent choice for riders who become bored after riding the same bike for an extended period of time. While your car is resting at home (hopefully not for too long! ), you may easily hire a motorbike for a short period of time and then change it out for a new ride. Subscriptions are available for persons who do this regularly.
Even if you don't think of yourself aa a biker and simply ride sometimes, renting a motorbike allows you to experience new place from a fresh perspective.
Reasons You'll Love to Rent a Bike from Cityfurnish
This isn't just a new rental service; it's an entirely new bike rental concept. Here are some reasons to rent a bike through Cityfurnish:
Best Models of Bikes Can be Rented
Unfortunately, many bike rental companies do not like to rent their best bike models, and even when they do, they do not always maintain them as well as you would want. With the bikes featured on Cityfurnish website, you can get access to the best bike models for less money, all while having the peace of mind that they are maintaining the bike with the aim of riding it ourselves.
Renting Bikes is Simple with Our User Friendly Website
Most bike rental services require you to visit a retail store or swipe your credit card at a public kiosk, which may be at an inconvenient location. Cityfurnish simplifies everything with a simple, easy-to-use website that you can easily access on any device. That means you can take a bike on rent whenever you need to, regardless of where you are.
It's Hassle-free and Affordable
These are most likely the most compelling reasons to utilize Cityfurnish. Instead of dealing with the headaches of renting a bike the old-fashioned way, you can utilize the Cityfurnish website in seconds, save money, and enjoy a stress-free experience. Many first-time Cityfurnish customers return the following time they need to rent furniture or a household appliance. This might also be true for bikes. Try it out for yourself right now!