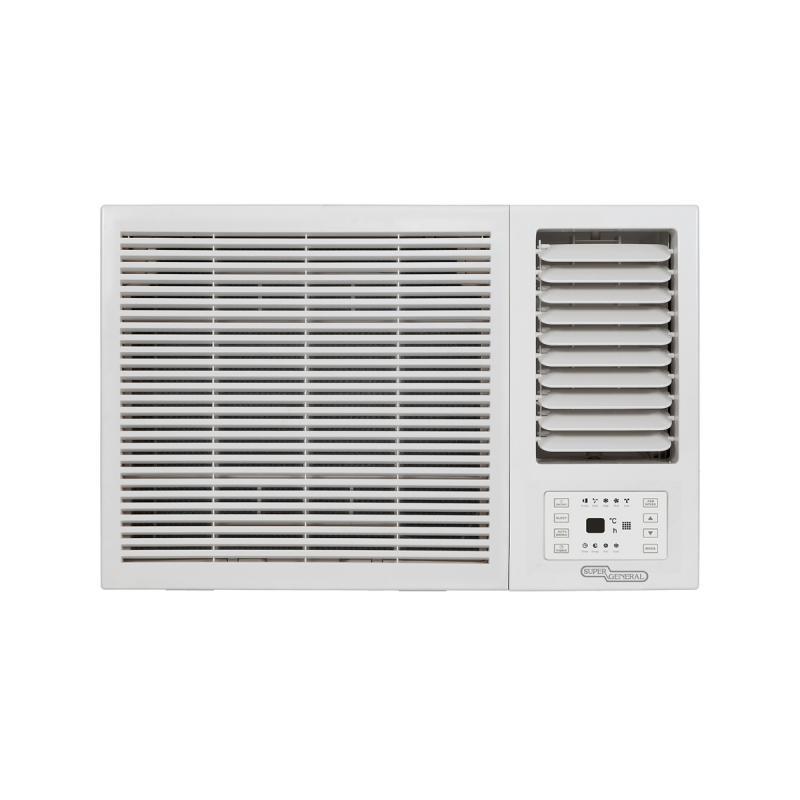 With summer quickly approaching and AC offers available, you may be thinking, "Which AC is better, split AC or Window AC?" Getting the answer to this dilemma is important in making the right selection. And doing research may help save you from overspending. To properly understand the differences between split & window AC, you'll need to learn about besides just pricing and installation.
Getting an AC depends largely on what you really want in your home. While most of us prefer split air conditioners because they suit the modern architecture of our homes and consume less energy, many people still believe that window air conditioners are the best option. So, what are the variables to consider when thinking about getting and AC? In this article, we will help you toward choosing the right type of air conditioner based on a few considerations so that you can get the most out of your air conditioner.
Split AC
Split ACs are installed on the room's wall and are generally used in the bigger rooms of the house due to their great cooling capacity. They do not need the installation of windows and come with a condenser and a compressor. The compressor is in the outside unit, while the evaporator is located in the inside unit, which is responsible for cooling the room.
Windows AC
These are wall-mounted and would be perfect for small room with a window. They are moderately priced, and their maintenance expenses are also reasonable. They are often offered as a single item, with one face placed inside the window and the other outside the window.
Split vs Window AC – Which one to get?
Choosing between a window AC and a split AC may be a difficult task, and it is important to understand the differences as they can affect more than simply the price you pay. Here's all you need to know.
Design
Split air conditioners come in a range of colours and styles, which may totally modify the look of your room. Window air conditioners, on the other hand, are usually only available in one colour, which is white.
A split air conditioner installation always demands the aid of a professional and incurs additional installation expenses. Furthermore, if you live in an apartment, installing a split air conditioner is never a good choice, and they aren't even portable. Window air conditioners are simple to install and don't cost anything extra. They are also portable, making them easy to carry from one area to another.
Price
A split AC can cost you nearly twice as much as a window AC. A 1–1.5 ton split AC, for example, will cost between 20000–25700INR, whilst a window AC will cost between 18000–29000INR. As a result, if you're looking for an AC for a tiny space, a window AC is the way to go because they don't require any additional installation fees. However, for a larger space, such as a living room, you should get a split AC.
If you have you eye on a particular AC but are restricting yourself from getting it because of the price, then you can simply take the AC on rent without burning a hole in your pocket. Renting is much more affordable and practical.
Cooling Power
Split ACs are often built for larger rooms since they have the capacity to cool a space faster. Window ACs have a modest footprint and are best suited for small spaces.
Power Consumption
The power consumption is heavily influenced by the start rating. The higher the ACs star rating, the more efficient would your air conditioner be. A five-star air conditioner uses about 10% less energy than a four-star air conditioner. There is a 10% difference in energy use when one star is added. So, if you're looking for an AC for a small room and regular use, a 3 star 1.5 ton window AC should be your best bet. However, if you are purchasing an AC for a larger room that will be used for 15 hours per day, go for a 5 star split AC to conserve more energy.
Noise
When it comes to noise, split ACs are quieter. They make little to no noise. But window ACs are not as quiet. They tend to make a lot of noise. Noise is produced by window ACs because they are installed and operate against the window. As a result, split AC is an excellent alternative for workplace space or to suit your modern home decor.
Maintenance
Window ACs are often low-maintenance electronic items that are extremely simple to maintain due to the small form of all components. Split AC, on the other hand, needs service at regular intervals with the assistance of an expert or professional. In addition, when we talk about ACs troubleshooting, split AC is far better than a window AC.
However, if you choose to take the Split AC on rent or even Window AC on rent, you will not have to worry about its maintenance as rental companies like Cityfurnish provide you with free maintenance and installation services.
Final Words
When it comes to providing the optimum user experience, both ACs perform admirably. Of course, each of these type of ACs have their own advantages and disadvantages, and it is up to you to decide which one to install in your home. Budget is also a significant consideration here. If you are on a tight budget, go for a window air conditioner. Split AC, on the other hand, is the best option if you want an AC that matches the current design of your room.
To get the most affordable deal on air conditioners, try taking the AC on rent. It's highly recommended if you have a set budget or if you move city to city in a short period of time.
Check out Cityfurnish website for a wide range of options for electronics on rent and enjoy your favorite product at the most affordable rate with free services like pickup, delivery, maintenance, and installation.