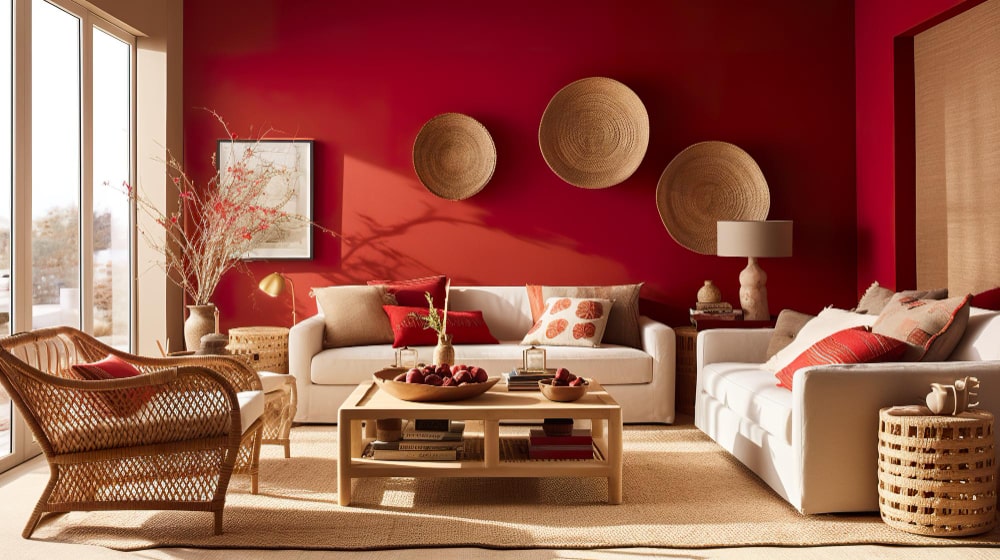 A home is where a family resides; we feel safe, memories are created, and every festival is celebrated. Without a doubt, all of us want our home to look as good as possible. A beautiful home gives a pleasant vibe to those living in the house. Want that look? Here are some easy home decor ideas you can do to make your home more beautiful and happy.
1- Eliminate the Clutter and Add Organization
Any clutter never leads to a beautiful home. Therefore, the first thing you need to do is to eliminate the things you no longer need. Afterward, organize everything, including your wardrobe, kitchen cabinet, and bookcase. If necessary, buy storage baskets or shelves to keep your belongings in the right places. It helps to save time when finding something on busy days. Everything looks better when there is a proper organization of each thing in your home.
2- Make a Good First Impression
This step is the foundation of all the home decor ideas. When friends or guests enter your home, the first thing they see will give an idea of what will come next. Layer a rug with a beautiful pattern on the floor to make the first impression count. Besides that, you can put a mirror on the wall to make your entry space more open and inviting. When you transform your entry space from ordinary to welcoming, you will automatically feel good whenever you enter.
3- Make a Calming Space that is Just For You
Do you have space within your home where you can find the correct balance between the outside world and your inner world? If not, consider making space where you can better focus on yourself and feel less distracted. If you can not grab the entire room, create a happy corner by adding an elegant chair with cozy pillows. Just sit and do activities in that space that makes you happy. It can be anything: Reading, painting, thinking, or watching your favorite show. Among numerous home decor ideas, this idea helps you feel more peace, especially in a busy household.
4- Add Plants and Flowers inside Your Home
We are incomplete without nature, hence this idea remains a star among many other home decor ideas. Any beautiful home has one thing in common: Green plants. Add them inside your home where they can add the right touch. For example, a mini plant on a nightstand, coffee table, or kitchen windowsills, and a large plant on a corner or hallway. You should also buy flowers that coordinate with the home and a beautiful vase to put them in. You'll be amazed by how beautiful your home will look when there is a touch of greenery in each space.
5- Use Lighting Well
Correct lighting can do the trick when it comes to making your home beautiful. This will not only help to highlight your home's best features but will also make it appear well-lit. Whether you hang chandeliers, pendant lights, or use a table lamp, you can't go wrong with lighting in your home.
6- Display the Items that Bring You Joy
Another easy way to boost your happiness is to display wall art of your favorite food or place on any bare wall. It helps to let people know what is important to you and in which you find interest. You can also make it personal by adding photographs of your family vacation or inspiring by putting uplifting messages.
7- Do Rearranging Things
Consider how to use your space if you live in a small apartment or rented house. In such a case, try to rearrange some furniture or accessories to add more space appropriately. If any household item blocks your walkway, move it out of the way.
8- Have Fun with Colorful Pillows
Adding colorful pillows is one easy way to give your home a cheery look. They not only help to add a touch of elegance to your home but also make neutral furniture more beautiful. Do not limit yourself to just putting them on your sofa set; consider placing them on your bed, armchair, and dining bench. And whenever you feel tired, swap them out with new pillows to match your mood or season.
9- Play Some Good Music
If all of the above things do not make you happy at home, listen to music on television or your mobile phone. If you play different types of music according to the activity and special events, you will surely create harmony for yourself and your family members. It is well said that music is best for mood swings and stress relief. So, play some good music in the background, and you will feel instantly happy, alone or at your dining table with your family.
Conclusion
If you try hard to create a happy home, but nothing works, take the time to read this blog. By incorporating some or all of these home decor ideas above, you, too, can create a space in your home that is both beautiful and happy for you. Good music, a little texture, ample lighting, and a touch of greenery can make a lot of difference in your home. Don't you agree? Apply the home decor ideas mentioned in this blog and see for yourself.