When it comes to hosting outdoor events, creating comfortable and inviting outdoor spaces is the key to a successful and memorable experience. Whether you're planning a garden party, corporate event, or a simple gathering with friends, designing your outdoor space to accommodate your guests' needs can make all the difference. 
Cityfurnish offers a wide range of furniture for Outdoor Events like Birthday parties, Kitty parties, Office Events, or Marriage functions. You can visit us in our store in almost every metro city.
This article will explore various Outdoor Event Ideas on a Budget to transform your backyard into a delightful outdoor living area that leaves a lasting impression.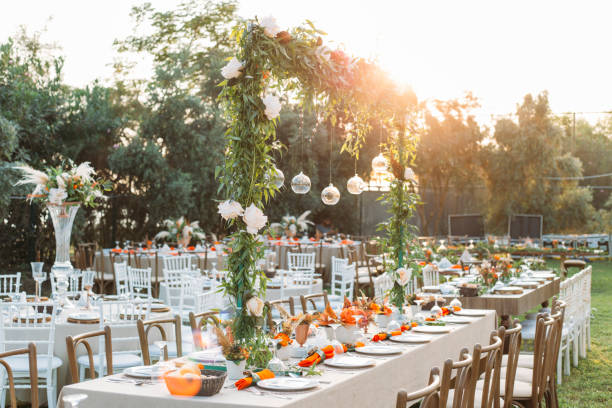 One of the essential elements of any outdoor event is comfortable seating. Providing adequate seating ensures your guests' comfort and enhances the event's overall atmosphere. Consider using a mix of outdoor dining tables, picnic tables, and casual seating arrangements. To add a pop of color to your outdoor space, invest in cushions and throw pillows that match your color scheme. These simple additions can transform your backyard into a cozy and inviting area, even if you have limited square footage.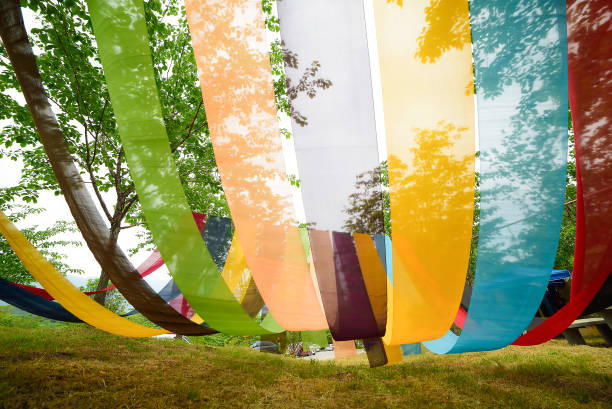 Color Schemes and Bright Colors:
Selecting the right color schemes can significantly impact the aesthetics of your outdoor space. Consider choosing bright, vibrant colors that complement the surroundings and event type. Pastel shades and floral patterns can create a soft and inviting atmosphere for a garden party, while corporate events may benefit from more professional and subdued color choices. Adding colorful tablecloths, chair covers, and decorations can make a big difference without breaking the budget.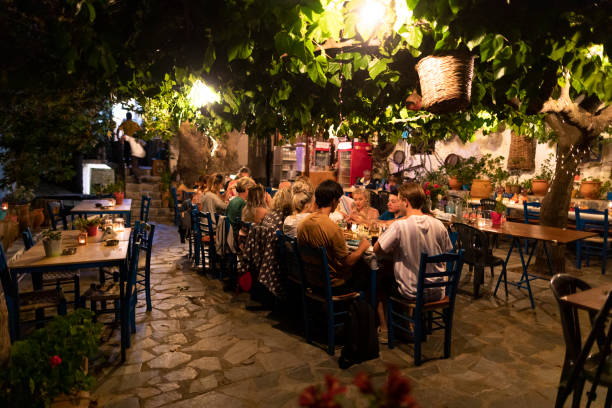 If your event includes dining, having proper outdoor dining tables is essential. Invest in budget-friendly options, such as folding tables or second-hand furniture that you can refurbish. Consider covering the tables with elegant tablecloths and centerpieces to elevate the look. Outdoor dining tables can also serve as a focal point for your outdoor living space, where guests can enjoy delicious food and engage in meaningful conversations.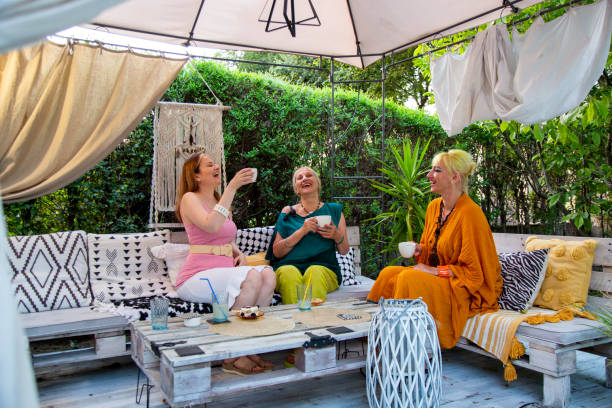 Comfortable Seating Areas:
In addition to dining tables, create comfortable seating areas for your guests to relax and socialize. A well-placed coffee table surrounded by cozy chairs can encourage conversations and provide a relaxed ambience. You can also add outdoor sofas and bean bags for extra seating options. To keep costs low, search for budget-friendly outdoor furniture options or repurpose existing indoor furniture with the help of weather-resistant materials.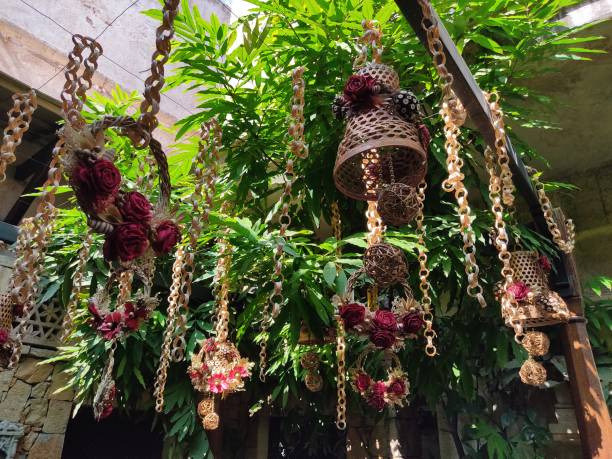 Adding personal touches to your outdoor space can make your event feel more intimate and memorable. Consider incorporating custom decorations, such as personalized banners, monogrammed napkins, or even handcrafted centerpieces. These small details can reflect your personality and the purpose of the event, creating a unique and inviting atmosphere.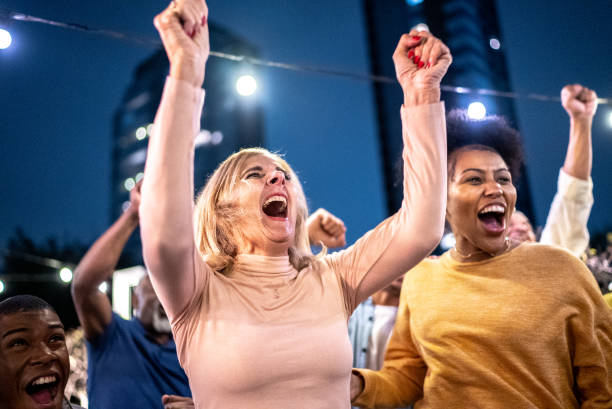 Entertainment and Outdoor Games:
To keep your guests engaged and entertained, consider incorporating entertainment options. Bring out classic outdoor games like cornhole, frisbee, or giant Jenga for a casual event. If you're hosting a garden party, set up a serene green space for lawn games like croquet or badminton. For corporate events, you can introduce team-building activities or even casino games for a touch of excitement.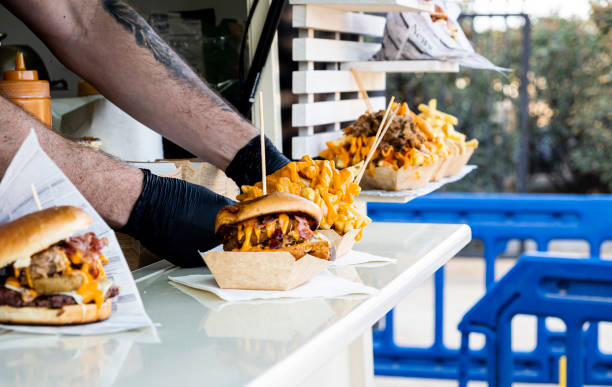 Food Trucks and Delicious Food:
One way to stay within your budget while providing delectable food options is to hire food trucks. Food trucks offer a wide variety of cuisine options, allowing your guests to choose their favorites. From gourmet burgers to exotic ethnic dishes, food trucks can be a fun and affordable way to cater your outdoor event. Plus, the sight and aroma of food being prepared outdoors can add to the overall event experience.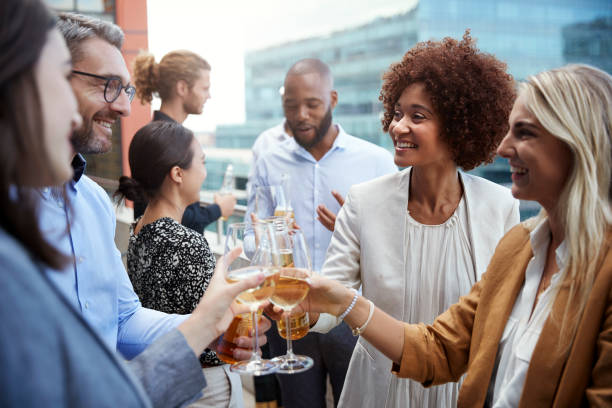 When planning corporate events, creating a professional yet comfortable atmosphere is essential. Consider using branded décor and materials to represent your company's identity. You can also incorporate outdoor seating arrangements that facilitate networking and discussions. Think about team-building activities, workshops, and presentations that can be integrated into the event experience, making it both enjoyable and productive.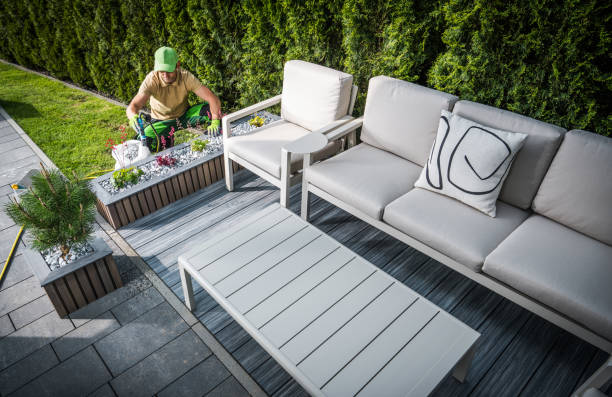 Maximizing Your Outdoor Space:
Making the most of your outdoor space is crucial, especially if you have limited square footage. Be strategic with your layout, and use multi-functional furniture to optimize the available area. Folding tables and chairs can be stored away when not in use, and compact seating arrangements like benches can save space while accommodating more guests.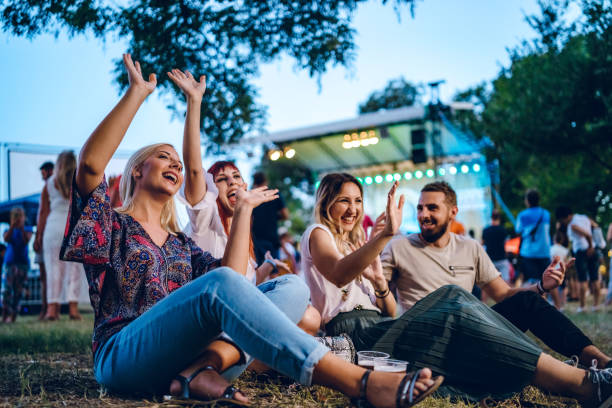 The concept of creating comfortable outdoor spaces on a budget is versatile and can be applied to a variety of event types. From family gatherings and birthday parties to corporate functions and outdoor weddings, the principles of creating inviting outdoor living areas remain the same. Adapt the specific details to match the theme and purpose of your event.
In conclusion, outdoor events don't have to break the bank to create comfortable and inviting outdoor spaces. With thoughtful planning, the right color schemes, comfortable seating, and personal touches, you can transform your backyard into a memorable venue for gatherings of all kinds. Whether you're hosting a garden party, corporate event, or a casual get-together, these budget-friendly ideas will help you create an outdoor event experience that your guests will cherish. Remember that the key to success is not just the outdoor space itself but the atmosphere you create for your guests to enjoy.