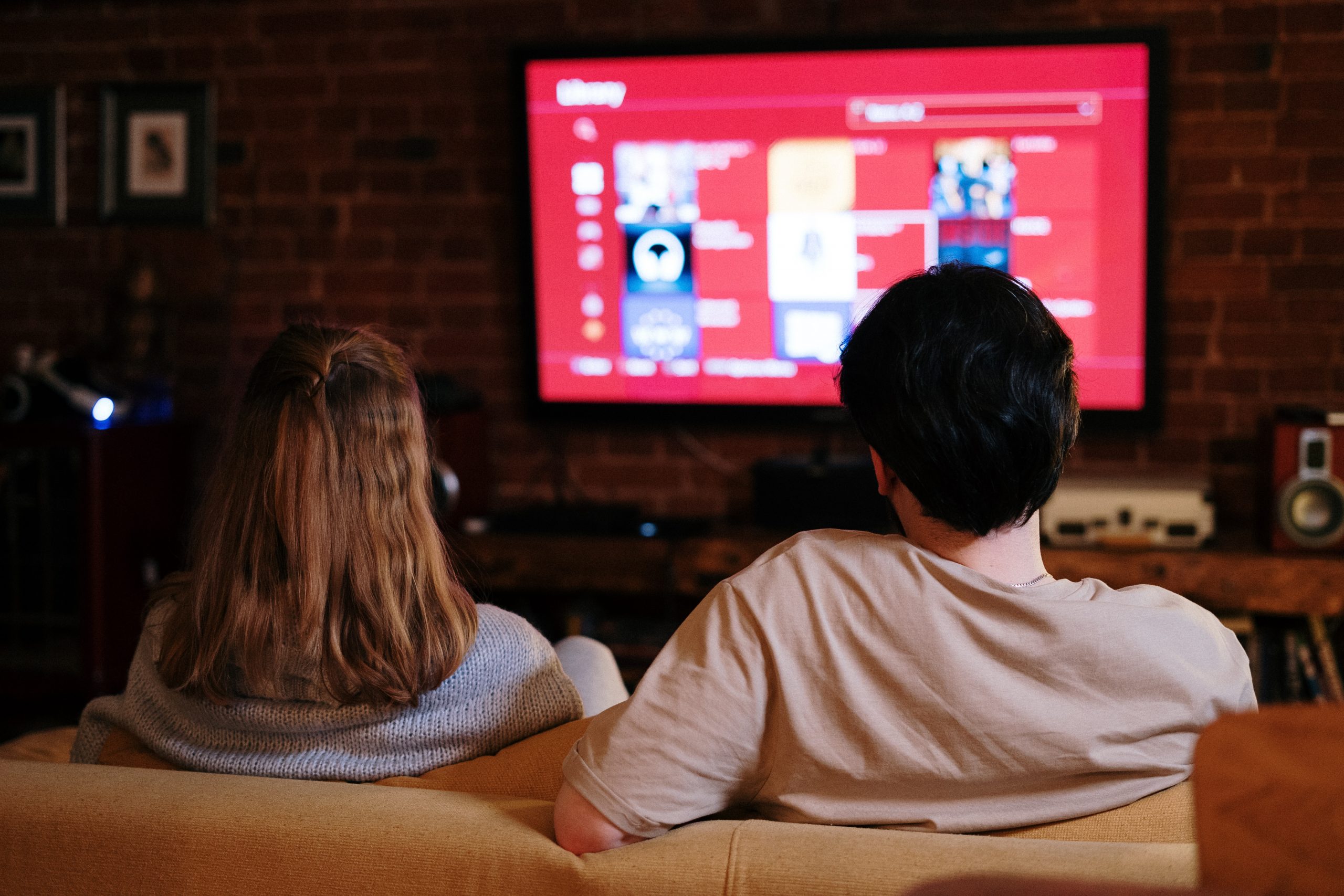 If you're looking for a smart TV and are feeling a little overwhelmed by all the options available in the market, we've put up our best 50 inches smart TV list to help you make the correct decision.
When choosing a television in 2022, there is a lot to consider, especially the size. There are several technologies, features, and functions to learn, of course, but if the TV fits perfectly in the room or not or if the size suits the overall aesthetic or not is also an important factor.
Buying a TV is frequently a large investment, and even if you get a smart tv for rent, you want to make sure you're investing your money into something that will last.
Here's a list of five top 50 inches smart tv with the best features to help you make an informed decision.
Amazon Basics 127cm (50 inches) – 4K Ultra HD Smart LED Fire TV
The AmazonBasics is a 127cm TV that is extremely elegant, stylish, and sleek television. With a 3840×2160 4K Ultra HD screen resolution along with a refresh rate of 60 Hz, you may immerse yourself in stunning visual images, compelling audio systems, or crisp gaming graphics. For exceptional speed, efficiency, and detail. Furthermore, the strong contrast, precise highlights, and deeper colours of Dolby Vision offer an exceptional viewing experience.
This television also has anti-aliasing, vibrant contrast, backlight, plus MPEG noise reduction, giving in a flawless, vivid visual experience. Enjoy a genuine visual experience with rich colours as well as deeper darks with HDR10 supported by high-powered processing. With Fire TV, you can search, browse, & play content from over 5000 applications, including Netflix, Prime Video, YouTube, Hotstar, SonyLIV, and more.
Pros:
Compatibility and Sleeker
Comes with Amlogic 9th Generation imaging chip.
Dolby Vision is included.
It has a very large screen.
Cons:
The panel's quality may have been improved.
Lags occasionally when operating.
Mi 125.7 cm (50 Inches) – 4K Ultra HD Android Smart LED TV
The Mi 125.7 cm is yet another amazing smart TV with ergonomic design, that is dependable, and intelligent LED TV. It sports a 1.07 billion colour 4K HDR10 bit display as well as a 4K HDR10 bits panel. It is equipped with a Vibrant Picture Engine, which gives remarkable colour accuracy and brightness. This TV also has Dolby – DTS-HD and therefore is intended for music lovers to enhance their audio experience. Furthermore, popular content from all applications may be accessed on a single screen that is built for simple browsing.
Furthermore, the 4K material is enormous, and you can watch the greatest of originals, vintage movies, music, and all-time popular TV series all in one place. You can operate smart home gadgets and receive your hands-free helper.
Pros:
Stunning & dependable.
It has two strong 210W (6ohm) speakers.
Displays in 4K HDR 10-bit.
It has a viewing angle of 178 degrees.
Cons:
The display quality may have been improved.
OnePlus 125.7 cm (50 inches) U Series – 4K LED Smart Android TV
The OnePlus 125.7 cm is a stunning, well-designed 50-inch smart tv. Every time you hit the play button, you may uncover outstanding image quality thanks to extraordinary colour accuracy and a larger variety of tones. Because of its 10-bit colour depth, the OnePlus TV can show over a billion dazzling colours. The OnePlus TV's bezel-less display also enables for immersive watching, with a screen-to-body ratio of up to 95.7% 3.
Furthermore, the OnePlus TV's sleek design and solid metal stand4 fit effortlessly into any surroundings, assuring you that your smart TV looks fantastic even when switched off. Finally, with OnePlus Connect 2.0, managing your entertainment is a snap. You may change the app, transfer files, and so on with a single swipe on your smartphone.
Pros:
It includes 30 W Dolby sound stereo speakers.
It features a 4K UHD display featuring 1 billion colours.
Speak Now provides hands-free speech control.
Cons:
After-sales service could be improved.
LG 127 cm (50 inches) 4K – Ultra HD Smart LED TV
The LG 127 cm is a great 4-star smart TV that is both stylishly advanced and stunning. It boasts a 4K Ultra HD (3840×2160) screen resolution and comes with a refresh rate of 60 hertz. Furthermore, this TV features a sleek design, as well as the Quad Core 4K CPU eliminates video noise while improving colour and contrast. Furthermore, the low-resolution visuals are full HD and recreated at near to 4K quality. Additionally, this television recognizes where, when, and how to boost the audio, resulting in simulated surround sound for a much more immersive and dramatic experience.
Pros:
Slim and sleek.
AI ThinQ, Alexa, and Google Assistant are built in.
The display is 4K Ultra HD LED.
Equipped with a good 4K Quad-Core Processor.
Cons:
Screen viewing angles could have been a little better.
Redmi 126 cm (50 inches) – 4K Ultra HD Android Smart LED TV
The Redmi 126 cm is a sleek smart Android TV 10 with built-in Chromecast. You will enjoy an ultra-high-definition visual experience with 4K HDR (High Dynamic Range) and over 8 million pixels. Dolby Vision brings the colours and textures on the screen to life. It is precisely what the author meant. Furthermore, by dynamically selecting the content frame-by-frame.
The HDR 10+ Hybrid Log-Gamma function aids in the presentation of high-quality pictures and an enlarged colour gamut with HDR. In addition, the 15W X 2 Speakers produce stereo sound for a robust music experience at home. This Redmi smart TV's Dolby Audio can also elevate your sound experience to the next level in terms of high-quality surround sound. Finally, you can search for content across all 25+ OTT applications.
Pros:
Reliable.
It has a Dolby Vision function.
Has a Chromecast built in.
It has a Kid mode.
Cons:
Display could be improved.
Things to Consider Before Selecting a 50 inch Smart TV
Whether you are purchasing the TV or taking the TV on rent, you need to consider a lot of thing in mind including the following –
Check the viewing angle of the TV. Many bigger TVs do not look good from the sides or other viewing angles while in a decent sized or big living room.
Check the available HDMI and Other Connection Ports and see if they'd be enough for you.
Before deciding on a smart TV, check the screen resolution to assess the visual quality.
Check the refresh rate. The greater the refresh rate of a television, the less blur you'll see in rapid camera panning images.
Look for HDR technology in TVs since it boosts the dynamic range of an image's bright and dark regions.
Before choosing a smart TV, always look at its screen resolution, since this impacts the graphics performance or video quality The higher the screen resolution the better the quality. However, 8k quality can burn a whole in your pocket if you want to buy it. The best option would be to take the smart tv on rent and get your desired tv affordably.
Check out Cityfurnish website to get the best TV on rent at reasonable monthly subscription. If you do not find a tv that you want, you can also make a request and your requirements will be fulfilled. Cityfurnish will not only get you what you want but also offer free delivery and installation services.