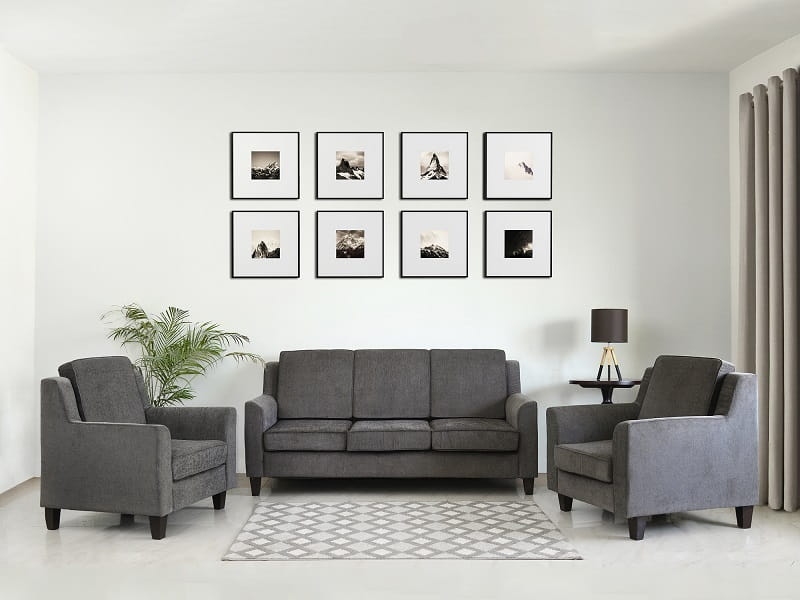 Looking to rent the best furniture without shelling huge bucks? Here's something you should know.Rent furniture online. We all know that qualitative furniture is something that can add the flair of elegance and sophistication to our home. In fact, furniture can make your abode look livelier and holds power to amaze your guests.
But buying furniture these days is nothing less than a pain in the neck. You need to invest a hefty amount in furniture and on its service and maintenance. Still there is no assurance the particular furniture article will stay in trend.
CityFurnish is here to relieve you from the burden. We allow our clients to rent furniture in Delhi and other metropolitans of India like Mumbai, Pune, Bangalore, Gurgaon, Noida and Hyderabad.
So you don't know how to rent furniture and what procedure to follow?
Here is a detailed guide that will assist you to rent the best furniture within a couple of minutes.
Start by Wishlisting The Items and Adding Them to The Cart
Right after you have logged on to cityfurnish.com, you can start wishlisting the items. We have different categories for different type of upholstery like you can select the home furniture for renting upholstery essentials for your home. You will best rent furniture online on Cityfurnish.com.
Also Read – How Rental Services Help You To Settle Down into Your New Home
Our customers can wishlist beds, diwans, sofa sets, table & chair, and what not. You just name it, and CityFurnish has it. The rental prices of the items are mentioned with every product. This assist you with a better overview without wasting a single second of your time.
Similarly, you can wish list the office furniture elements that are available in a multitude of options. You can also choose the rental tenure which means the rental period plan you are looking to invest in the best rent furniture online. So you have added all the products to your cart? Here is what to do next!
Complete the KYC Process
You need to go through the KYC process in order to qualify for the procedure. KYC means "KNOW YOUR CUSTOMER,". It is imperative because we need some details about you for accomplishing the order. You can upload any of your valid identity proof that can be your authorized ID card or something that contains your registered details. CityFurnish also needs your permanent address in order to accumulate order details.
The customers who are not dwelling at their permanent residence and have migrated to other places should provide the valid proof.Proofs like rental agreement/Electricity Bill/Internet Bill or any of the government authorized proof which validates the identity of your current address. We need these details to make the process extraordinarily secure and ultra-fast.
You can mail all of these details at hello@cityfurnish.com. Our teams will greet you with a welcoming note and with the assurance that we are processing your KYC details at the earliest. The clients who are interested in rentals should also provide post-dated cheques for monthly rental payment or NACH in order to carry out the payment plan smoothly.
We don't want to interrupt you every month for the payments and that's the only reason why we take rental cheques in advance.
Quicker And Secure Payments
We have a multitude of payment options available on our website. Either you can select Credit Card, Debit Card or Net-banking. The payment gateways at CityFurnish are backed up with strong encryption, and we have a successor chance of completing 100% payments within a couple of seconds.
You can quickly pay the amount by choosing any of these methods as mentioned above to follow up with the process.
Now Comes the Most Exciting Part- Delivery and Installation
Once we are done with the KYC process, our shipping experts come into action. We agree entirely how exciting it is to welcome your new furniture and that is why we are also eager to deliver it to your doorsteps. A list of your ordered products is finalized and we re-assure everything.
CityFurnish performs a quality assurance check on all the items before loading them on the shipment vehicles. A cross-verification call is made to let you know that your furniture will be delivered today. We have a robust network in almost every major city in India. CityFurnish runs a supply-management chain to deliver its customers with an outstanding and quintessential experience.
Our shipment staff will organize the furniture as per your requirements, and the cost of all the process is incorporated in your rental fee it means you are not spending a single penny for shipment and arranging the furniture.
Check out our coupons and offers here.
Isn't it a great deal?
Congratulations- Everything Has Completed Successfully
In the final stage, all you have to do is hand over the post-dated rental cheques to our delivery team to ensure that you are not running into monthly hassles of clearing the rent.
You have to make the cheques on the name of "MAGNETO HOME PRIVATE LIMITED." All the cheques will be submitted for clearance on the dates decided earlier, and we will make sure that you are getting zero hassles due to us.We will get you the easiest way to rent furniture online with us.
Note: In case a cheque fails bounces, or there are some circumstances when the payment is not cleared an additional fee of 400 INR will be charged. Another 400 INR will be added for recollection of cheques".
CityFurnish allows its customers to do all kinds of customizations in the package. Our customers can get their packages customized as per their requirements, and we will assist them at every step. We will charge you nothing on the name of maintenance charges. You are only paying the monthly rental charge and rest of everything is on us.
Final Verdict
Renting furniture has never been so comfortable! We have bestowed our post to pillars efforts to make renting easier for you. The only goal CityFurnish is focused upon is your satisfaction; and this is the only thing that pushes us to embrace our services.
In case you have any queries and questionnaire about our products and plan the feel to hit the Contact Us button. Our teams are readily available to assist you at any time of the day.
Rent furniture online.
Start selecting the your Favorite furniture here.