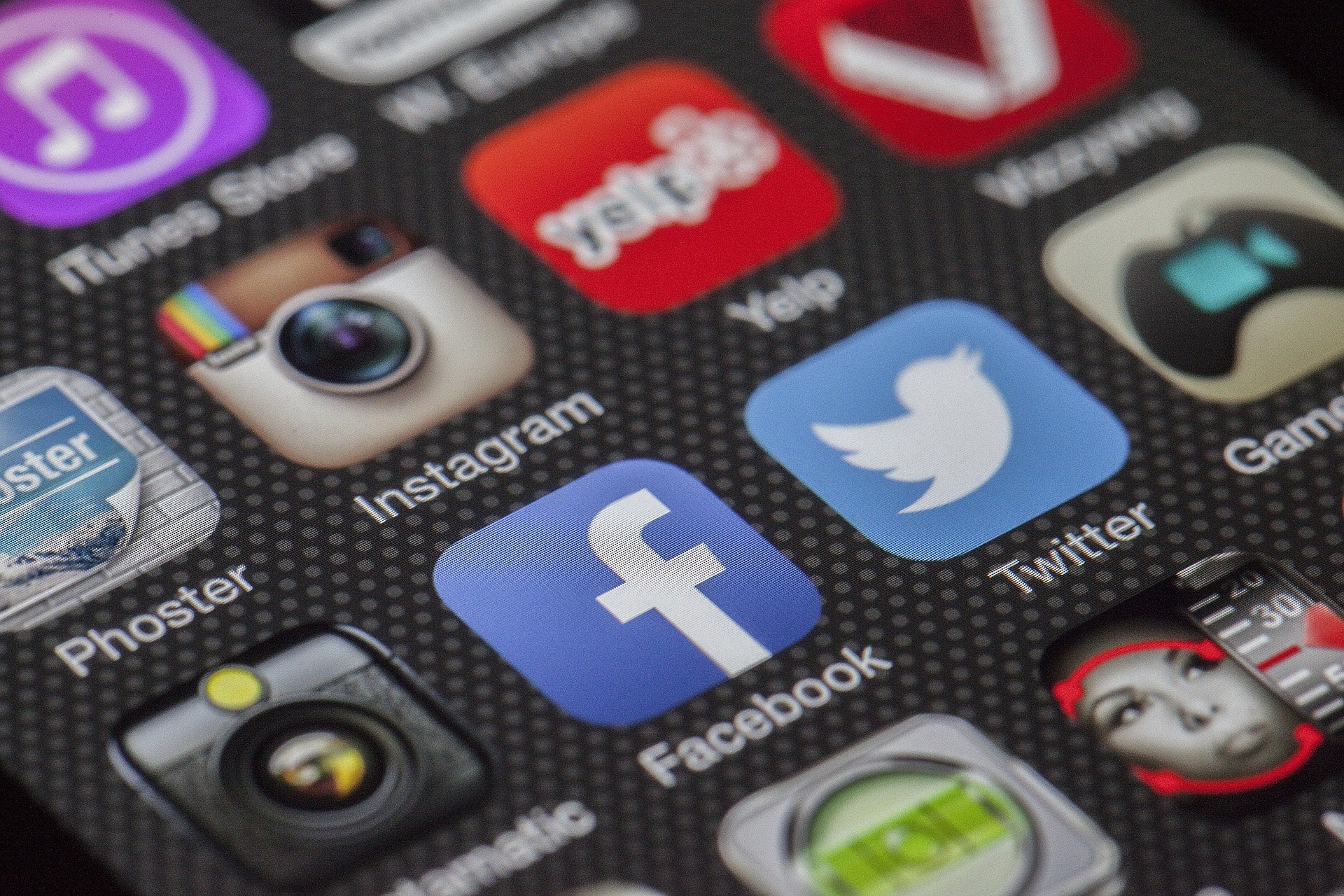 You've just moved to Bangalore and you're looking for ways to make your life easier. Never fear, we're here to help! Below are some of our favorite mobile apps for newcomers to the city.
Google Maps
This app is a must-have for anyone new to Bangalore. With Google Maps, you can find directions to just about anywhere in the city.
Ola Cabs
If you need to get around town, Ola Cabs is a great option. With this app, you can book cabs and track their location in real-time.
Zomato
Trying to find a good restaurant in a new city can be tough. With Zomato, you can browse menus and reviews from restaurants all over Bangalore.
Swiggy
If you're looking for something quick and easy to eat, Swiggy is a great option. This app lets you order food from your favorite restaurants and have it delivered right to your door.
Amazon India
Need to do some shopping? Amazon India is the perfect app for you! With Amazon India, you can shop for everything from clothes to electronics to home goods.
Grocery Shopping Apps
If you're new to Bangalore, you'll quickly realize that there's a lot more to grocery shopping here than just picking up a few items at the local store. In fact, there are a number of great mobile apps that can make your life a lot easier, whether you're looking for the best deal on vegetables or trying to find a store that's open late.
Here are some of our favorites:
Grofers
This app is great for finding grocery deals near you.
Big Basket
With a huge selection of products and brands, Big Basket is a great one-stop-shop for all your grocery needs.
Local Bazaar
This app connects you with local farmers and sellers, so you can get the freshest produce in town.
Open Parrot
If you're looking for somewhere to buy your groceries after hours, Open Parrot has you covered. It lists all the stores in Bangalore that are open late.
Food Delivery Apps
If you're anything like us, you're constantly on the go and don't always have time to cook. That's where food delivery apps come in handy. They allow you to order food from your favorite restaurants and have it delivered right to your doorstep.
Here are some of our favorite food delivery apps in Bangalore:
Swiggy
Swiggy is one of the most popular food delivery apps in Bangalore. It has a huge selection of restaurants, and you can even order alcohol from some of them.
Zomato
Zomato is also a popular choice, and it has a great loyalty program that rewards you for dining out.
Uber Eats
Uber Eats is a newer app, but it's quickly gaining popularity thanks to its low prices and fast delivery times.
Foodpanda
Foodpanda is another well-known app that offers great discounts on food delivery.
Bite Club
Bite Club is a newer app that only delivers food from local restaurants.
Public Transport Apps
If you're new in town, or just visiting, you'll need to know your way around. And that's where public transport apps come in.
There are a few different ones to choose from, but we recommend CityMapper. It's easy to use and covers a lot of ground (pardon the pun). You can find out exactly how to get from A to B, including the best route, how long it will take, and even what busses or trains to take.
And if you're feeling lost, or just want to explore a little bit, the app also has a built-in "city guide" with all the information you need on the city's attractions, restaurants and bars.
Furniture Rental App
No matter if you're searching for a couch, an armchair, or a full-fledged dining room set, furniture rental apps are a great way to find the perfect piece at the perfect price. And Bangalore is no exception!
Take Cityfurnish for example. With this app, you can find quality furniture to rent at an affordable price. They have over 500 pieces that come in different styles and materials and best of all they will deliver it right to your doorstep!
This can be especially helpful if you are in the middle of moving. You can just rent what you need temporarily so that you don't have to buy new furniture every time you move to a different place. Plus, it also makes it easier for people who are traveling or on vacation and need extra furniture for the duration of their stay. So take advantage of this useful tool and make your life easier.
Essential Home Services Apps
No matter where you're from, when you move to a new city, it's essential to take care of the basics first. And in Bangalore, taking care of your home basics is as easy as downloading an app!
From finding reliable maids and painters to hiring plumbers for emergency repairs and booking pest control services, you can do all that with just a few taps on your phone. There are mobile apps like UrbanClap and Housejoy that offer a range of essential home services at affordable prices. But if you're looking for something more specific and personalized, try Sherpa for home repairs or TaskBucks for odd jobs.
They also come with ratings and reviews so you can check out what other customers think before booking a service. Peace of mind comes at no extra cost!
Networking and Socializing Apps
Making friends and building a social network is one of the best things you can do when you move to a new place. Thankfully, there are a few mobile apps that make this process easier.
One of my favorites is NearGroup, an app for connecting with like-minded people in your local area. NEARBY lets you discover and connect with people from all over the world, no matter how far from home you are. And Bumble BFF allows you to find potential friends nearby and connect with them for activities, chats, and hanging out.
No matter which app you choose, the most important thing is to be open to meeting new people. After all, everyone was once the new kid in town, too!
Entertainment and Leisure Apps
So, once you're settled and settled in, it's time to check out what Bangalore has to offer in terms of entertainment and leisure. Fortunately, there are a plethora of apps that can help you make the most out of your new city.
Bangalore is known for its vibrant nightlife, so if you're looking for hot spots, try out apps like Pulse Nightlife or Local Lookout. They'll give you an insider's guide to all the best restaurants, bars and clubs around town. So if you're feeling adventurous and looking for a good time, these apps have got you covered.
If you'd rather stay in and relax after work, try out some streaming services like Hotstar or Amazon Prime Video for great movies and shows. There's also a variety of music streaming services like Gaana or Hungama Music. As a Bangalorean, you'll definitely find something to keep yourself entertained with here!
Healthcare Services App
When you are in a new city, it's important to get access to healthcare services. A great app for that is the Healthcare Services App. This app allows you to search for doctors, clinics, hospitals and pharmacies in your area. You can filter your search by specialty, location and language so that you can find exactly what you are looking for.
The app also allows users to book appointments with the press of a button, rate and review their experience with healthcare providers and even chat with doctors for assistance. It gives you access to information on all kinds of medical conditions and treatments as well as health tips and articles so that you're always in the know about your health. So if you're looking for an app to stay on top of your healthcare needs while in Bangalore, this is it!
Education and Learning Apps
School is one of the first things that you need to take care of when you move here. And the great thing is that there are plenty of mobile apps that can help. From language tutorials, to certificate programs and even virtual libraries, there's something for everyone.
For example, there's Freshmonk which offers language learning tutorials in voice and text based format; there's MEL which offers a comprehensive selection of courses from top tier universities and institutions; and then there's StoryWeaver which is an open source library filled with books from various Indian languages. All of these apps are easy to use and will definitely help you get started on your education journey in Bangalore.
Conclusion
So, if you're new to Bangalore and looking for a way to make life a little bit easier, download some of these helpful mobile apps and get started! With so much to see and do in this city, you'll be glad you did.