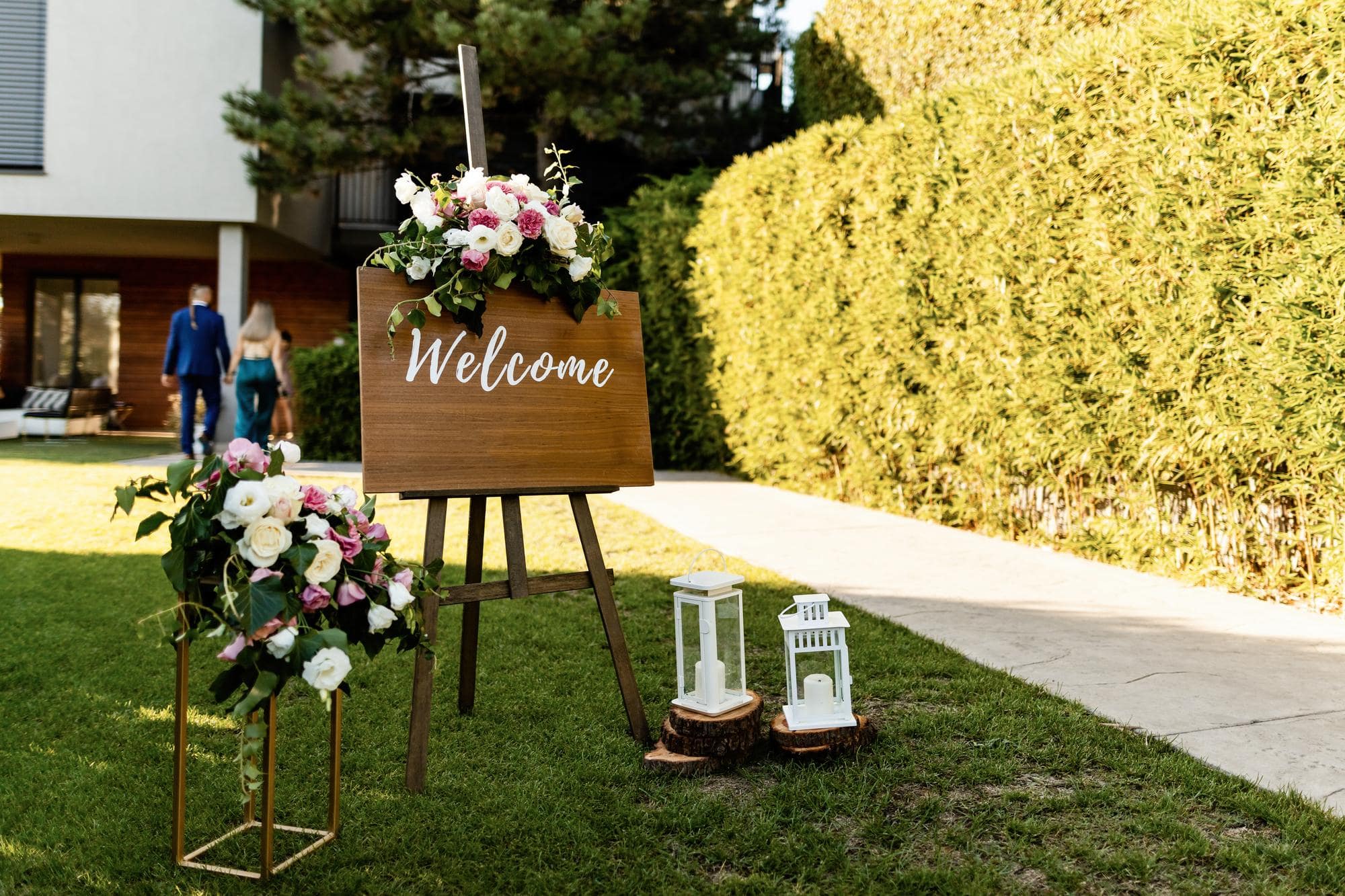 It is that time of year again. The time where we have to host family and friends for the holidays. You must have asked yourself "How can I prepare?" or "What should I do?" Well, there are many different things you can do but today we will be focusing on answering those questions by ensuring your guests feel most welcome.
1- Clean house
The first thing you should do is make sure your house is clean. You wouldn't want your guests to feel overwhelmed or uncomfortable in a messy environment. You can even ask them to help with cleaning if they want to get into the holiday spirit!
You can add some fresh flowers to a room to make it seem more lively and welcoming. Fresh flowers are considered to be a great personal touch.
You don't have to go overboard, just a few flowers in a vase will do the trick. Make sure there is also some water in it so they don't die!
If you have pets at home, make sure they are not around when your guests arrive. They can be very distracting and might even scare your visitors away.
2- Set the table
It's always nice to have a place setting ready for your guests when they arrive. You don't need to be over-formal. If you can make sure that there are enough plates and glasses for everyone, everybody would find their own space quickly.
3- Get some music going
You want to make sure that the mood is right when your friends arrive. If you have a playlist ready, then all you need to do is hit play!
4- Set up an appetiser spread
It's a good idea to have some snacks ready so that your guests don't feel too hungry while they wait for a proper meal.
This is a great way to get people talking and feeling comfortable with one another. If you have some fruit, cheese and crackers set up on a table, then people can mingle while nibbling on something delicious. If you're cooking for friends, then it's important to have everything prepared before they arrive. This will save you time and help ensure that everyone has a good time.
Have a few drink options available- You don't want to have just one drink available. Instead, make sure that you have a few different options so that everyone can find something they like.
You could also make some specialty cocktails using our simple recipes for drinks like Mojito or Bloody Marys! you can check Youtube for easy cocktail recipes. If you're going to serve a few different types of drinks, make sure that you have some non-alcoholic beverages available as well. This way, everyone can enjoy their favourite type of drink. If your guests are coming with kids, get some juice and milkshakes also.
5- Consider your guests' comfort
If you have overnight guests coming, make sure that you have enough extra beds available. It's also a good idea to provide extra blankets and pillows so that everyone can be comfortable. If you have a large group of people coming over, consider providing some extra seating. You could set up outdoor chairs around your patio or deck, or even provide some folding chairs if you anticipate that everyone will want to sit down at once. Keep in mind that some older guests might be unable to stand for long periods of time, so make sure that everyone has an opportunity to rest their legs!
6- Provide entertainment
If you're planning on having an outdoor gathering, you can install a projector. Otherwise, consider renting some movies. If this isn't possible, make sure that there are plenty of board games available for guests to play while they enjoy their drinks!
You can put some latest magazines in your guest room. it's a great way to give yourself and your guests a break from each other's company.
7- Be considerate of any special dietary needs
Asking your guests about their diet in advance can be really wonderful. It shows that you care and they feel at home while enjoying their visit with you. If you have any guests with dietary restrictions, make sure that they have plenty of options available.
Takeaway
Being a good host is not something you learn overnight, but this guide will help you feel confident in being a first time host. You might not be able to please everyone, but being a good host is a skill that will help you in life. Being considerate and thoughtful is important when you are hosting guests, especially if this is your first time doing so.