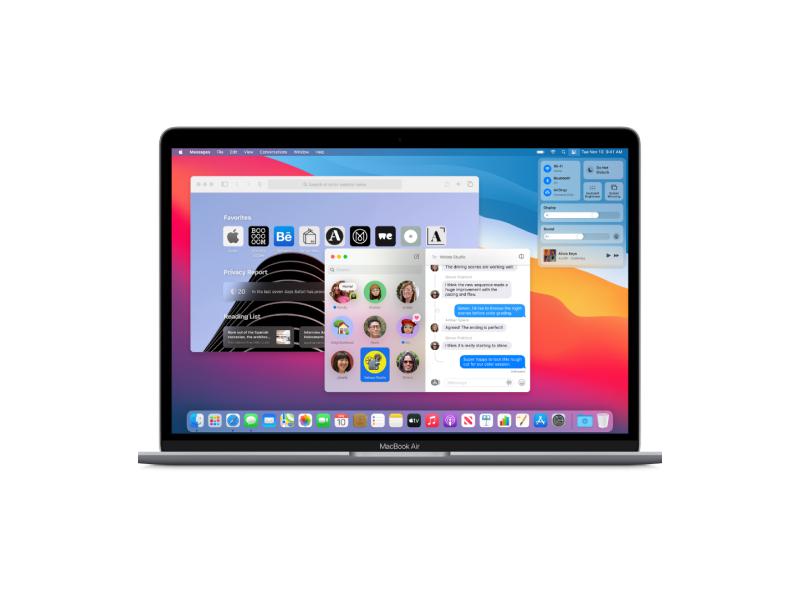 With far too many laptops to select from, let Cityfurnish help you choose the right laptop for you. Here are the top 10 laptops in 2022 for gaming, video editing, or office work. And if the price of the laptop that you want exceeds your budget, then you can simply take the laptop on rent.
Apple MacBook Pro i7 Laptop
This stunning and elegant laptop, with its 16-inch big display screen, is our top recommendation. This laptop is a significantly updated and enhanced version of the 2016 model, with increased efficiency and new features. The Intel Core i9 processor, with 8 cores & 16 threads of processing capability, enabling it to outperform any of their previous versions. It boasts the most storage capacity of any notebook at 8TB SSD.
It boasts a massive 64 GB of RAM, which is ideal for keeping huge files while editing. The battery capacity is the highest of any MacBook Pro, allowing the laptop to function for extended periods of time. It contains AMD Radeon Pro 500M series graphics, which provide a lot of power for ultra-high-definition movies. The six-speaker system and mic system provide a studio-like atmosphere, which is required for effective editing work to follow.
Razer Blade 14
The main motivation to choose the Blade 14 is the AMD Ryzen 9 CPU that this laptop uses. This is not just Razer's first Ryzen laptop, but also the Ryzen 9 variant that comes with it is an incredibly high CPU that many other companies do not use. The Ryzen 9 – 5900-HX processor.
The greater efficient power usage is a significant advantage of this CPU. As a result, it will have a longer battery life than that of the Blade 15 Advanced while still being able to play games at maximum settings.
It also supports Full HD as well as Quad HD resolution monitors, along with the refresh rates of 144Hz & 165Hz. In addition, you'll receive 16GB of RAM & also a 1TB SSD for storage. Cost-wise, you're potentially looking at a savings as well because it is slightly cheaper than Blade 15 Advanced.
Microsoft Surface Pro 7
This device's versatility allows you to use it in a variety of ways. It gives you the convenience of changing into three distinct modes, allowing you to use it as a slate or tablet, a laptop, or in-studio mode to provide users flexibility of movement when writing or sketching. It is a slimmer, lighter, and quicker version of the Surface Pro 6 featuring a 10th Gen Intel Core CPU and several USB-C and USB-A ports for connecting to screens, docking stations, and charging devices.
The Microsoft Surface Pro 7 comes with a battery life of more than 10 hours based on normal surface device activity for local video playing and charges from 0 to 100 percent in about an hour, which is pretty quick. It is available in two classic shades for a fashionable appearance. It features a 12.3-inch screen display. The screen resolution is 2736 x 1824 and pixels are 12.3, resulting in high-quality pictures. Furthermore, the RAM is 16 GB DDR4, which is ideal for video editing. Though it is a nearly ideal solution, we cannot overlook some of its drawbacks and must investigate them.
HP Pavilion 15 Laptop
This HP laptop is incredibly compact and comes with a battery that can last up to 8 hours, similar to a mini PC. It boasts a 15.6-inch HD (micro-edged) screen display that provides users a theater-like experience while working on it.
The graphics are clean and sharp. Furthermore, it has a petite frame and is quite light. Increased performance is promised thanks to the 11th Gen Intel Core i7-1165G7 CPU, which provides rapid responsiveness and improved Wi-Fi and Bluetooth connectivity. Furthermore, the 16 GB RAM helps you to with multitasking with greater bandwidth, and consumers enjoy speedier performance as compared to typical devices.
This laptop charges from 0 to 50% in around 45 minutes and comes with a 1-year limited hardware warranty as well as an integrated Windows 10 Pro OS. A full-sized keyboard, an embedded numerical pad, and a Superior Touchpad are included. It is energy-efficient and environmentally friendly because it is Energy Star approved, EPEAT Silver recognized, and has a low radiation display. Those who trust in sustainability will not be disappointed if they invest in this laptop.
ASUS ROG Zephyrus G14
This laptop is now available in a variety of configurations from ASUS. Models with the GeForce GTX 1650, along with RTX 20 series are included. The laptop also has a 14-inch screen with several resolution settings, up to 40GB of RAM. Further, the laptop has a 1TB SSD, and comes with an AMD Ryzen 9 CPU from the 4th generation.
It also has the unique AniME Matrix lighting on the lid, which you can personalize with graphics. It is available in white or black and has a video playback time that can go up to 12.5 hours. However, don't anticipate that much battery life when gaming.
Dell G3 15
If you don't require the best gaming laptops available, the Dell G3 15 is an excellent choice. It is perfect for video editing and other office day-to-day tasks. This is an excellent choice for the low-budget consumer seeking for something that simply gets the job done. 
It is perfect for video editing and other office day-to-day tasks. In addition, this HP model has a Full HD display with a 120Hz screen. You also get 256GB of SSD storage as well as a backlit keyboard that gives it a more gamer feel. But, more crucially, so that you can see the keys in low-light situations, in case if you should stay up all night editing videos or playing video games.
Acer Nitro 5 Gaming Laptop
This Acer Nitro 5 laptop comes with a 4.5 GHz 9th Gen Intel Core i7-9750H 6-Core Processor and has a 15.6′′ Full HD Widescreen IPS LED-backlit display. These functionalities, paired with a 144-hertz refresh rate, make video editing incredibly efficient. It has a storage size of 16GB DDR4 2666MHz. The Acer Cool Boost technology additionally includes twin fans as well as dual exhaust ports.
The RAM provided in this laptop is 16 GB DDR4 and operates at 4.5 GHz. The hard disc is equipped with solid-state flash memory. It contains one 2.0 USB port and two 3.0 USB ports, as well as a long battery life. It weighs around 4.84 pounds and measures 14.31 x 10.04 x 0.96 inches. The operating system is Windows 10 Home.
ASUS ZenBook 15
This ASUS laptop features a 15.6-inch wide-view 4K UHD 4-way NanoEdge bezel screen that has a 92 percent screen-to-body ratio as well as a 5.65-inch interactive touchscreen touchpad for machine management and multitasking. This newest Intel Core i7-10510U Quad-Core Processor (i.e., 8M Cache, offers up to 4.9 GHz) paired with NVIDIA GeForce GTX 1650 Max-Q discrete graphics features quick storage & memory, providing 512GB PCIe NVMe SSD with 16GB RAM.
This laptop is compatible with Amazon Alexa Voice Service, i.e., a virtual voice assistant that assists with a variety of activities. The built-in IR camera supports Windows Hello face recognition login. With HDMI, Bluetooth 5.0, USB Type C, Wi-Fi 6, and an SD card reader, this laptop's connectivity options are wide. This gadget is sleek and lightweight, weighing only 3.6 pounds, making it conveniently portable and used during travel; it also meets MIL-STD 810G military standards for dependability and durability.
Razer Blade 15 Advanced
This Razer laptop is the Advanced variant, which is similar to the Base model but has more robust features. It is available in both RTX 3070 as well as RTX 3080 configurations. The laptop comes with up to 1TB of SSD storage, 32GB of RAM, along with HD or QHD screens featuring refresh rates of 240Hz or 360Hz.
The battery can power this gadget for up to 7 hours, although that may vary depending on whether you're gaming or not. It also includes THX Spatial Audio and weighs less than 4.5 pounds.
It really does not get much greater than this for 15-inch gaming laptops. You'll pay a premium, but Razer truly has the greatest gaming laptops on the market.
Lenovo Legion 5 Pro
The Lenovo Legion 5 is a great high-performance laptop option. This model includes the RTX 3060 GPU, hence it is part of the 30 series. That means you'll get lightning-fast speeds and incredible performance.
This version of the Lenovo laptop still works admirably and has a 512GB SSD, a 15.6-inch FHD 244Hz display, and a slew of other useful features. This laptop is also available in several configurations with extra storage capacity via bigger SSDs and more RAM.
Weight-wise, this is slightly heavier at close to 2.7 kgs., but that was still quite light when compared to what other computers used to be like decades ago.
Get your desired laptop on rent
People prefer renting laptops from Cityfurnish rather than buy them altogether for a variety of reasons. While saving money is one of the most essential and appealing reasons to rent laptop, it is far from the only one. Even with the most basic options, purchasing a new laptop may be costly.
As a result, whether you wish to upgrade the RAM, refresh the screen, or expand the hard drive, the cost continues to rise as you add more features. Regardless of the sort of laptop you choose to rent, Cityfurnish can select the ideal laptop for you and set you up for a simple and flexible payment plan that matches your budget.