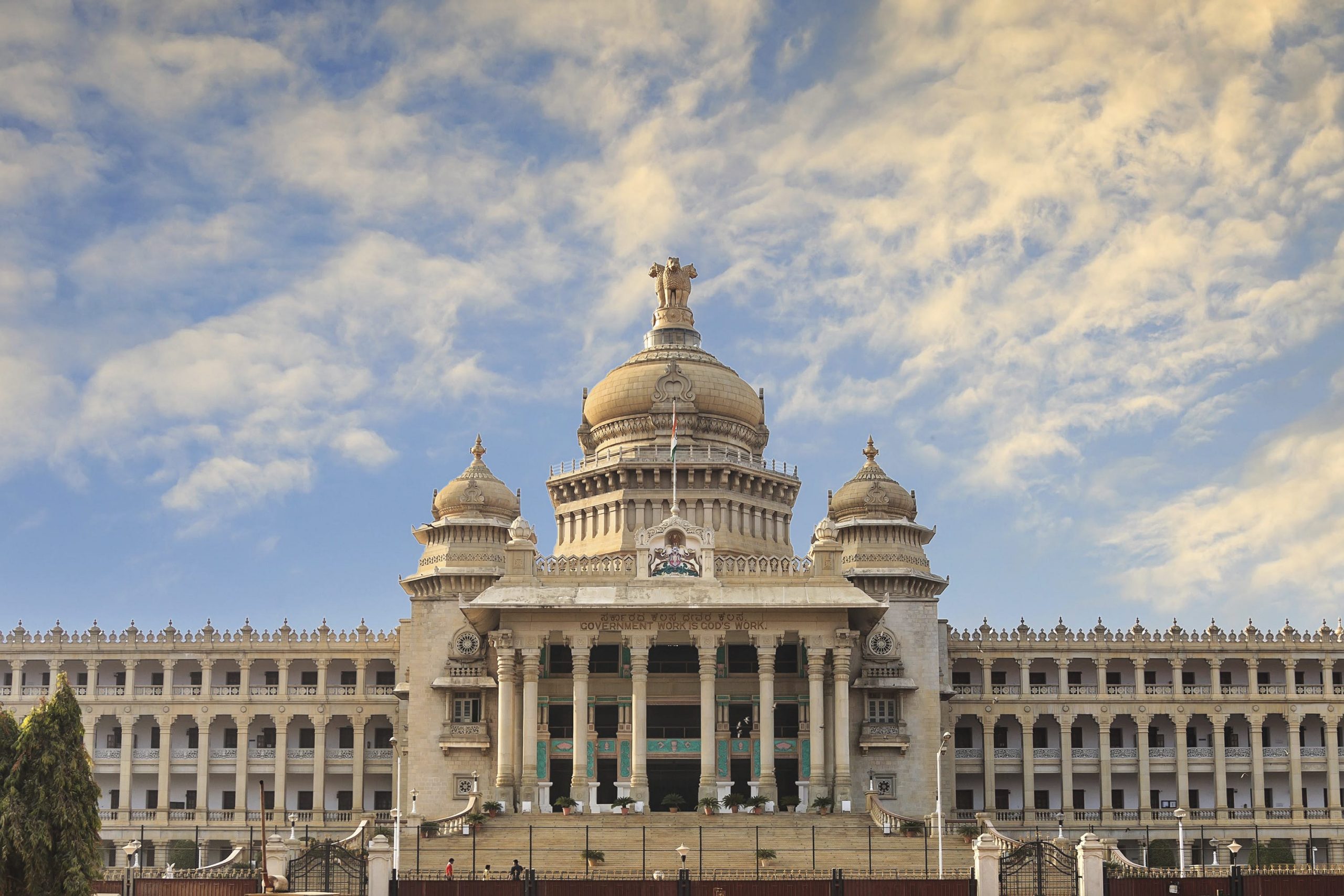 Are you looking for a posh areas in Bangalore to live with your family? Here is a list of the 10 best localities in Bangalore. These are some of the best societies and localities in the city and have a lot to offer in terms of lifestyle, conveniences, and security.
If you're planning to move to Bengaluru, or are simply curious about the best places to live in the city, then you're in for a treat. In this article, we've put together a list of the top 10 societies and Posh Areas in Bangalore in Bengaluru that are perfect for families.
Bengaluru is a rapidly growing city, and with that growth comes an ever-changing real estate landscape. It can be tough to keep track of all the new developments and decide which area is best for you and your family. That's why we've done the hard work for you.
So, without further ado, here are the top 10 best localities to live in Bengaluru:
A- What Makes a Locality Ideal for Families?
When you're looking for a place to live, the safety and security of your family are probably your top priorities. You want to live in a locality that is well-connected and has all the necessary amenities, so you don't have to worry about your family's comfort and convenience.
In addition, you'll want to choose a locality that is friendly and welcoming to families. The people living there should be respectful of others and have a sense of community spirit. This will make it easier for your family to settle in and feel at home.
B- Top 10 Localities for Families in Bengaluru
If you're planning to move to Bengaluru, these are the best posh areas in Bangalore to live in according to families. These societies have all the amenities that you and your family would need and are perfect for those who want to live in a peaceful and secure environment.
When it comes to picking the best localities for families, there are many options and factors to consider. We looked at amenities such as schools, hospitals, and grocery stores, as well as safety and the quality of the local infrastructure. After comparing all these data points, these were the
1- Whitefield
Whitefield is one of the most sought-after locations in Bengaluru for residential projects and commercial businesses. Located at a distance of around 20 kms from Bangalore city, Whitefield has witnessed exponential growth in terms of realty density since the past decade. Whitefield is home to some of the largest IT companies in India, including Wipro, Infosys, Cognizant and Honeywell. With these big names setting up their offices here, Whitefield has become a preferred residential locality for many professionals working in the IT/ITES industries.
Some schools near Whitefield include The Cathedral School, Ramakrishna Mission School and St Joseph's. There are several hospitals in the area, including Sumadhura Specialty Hospitals—Fortis Hospital Narayana Nethralaya.
Whitefield offers a variety of amenities for families seeking an enjoyable, comfortable and safe lifestyle.
2- Mahadevapura
Mahadevapura is the best locality in Bangalore if you consider various parameters together, then you will be able to decide whether it is the place where you want to live or not.
Mahadevapura is growing fast as a well-planned suburb of Bangalore with good infrastructure and facilities. It has excellent connectivity through road and rail transport.
Some of the good school near Mahadevapura are Little Angels School, St. Joseph's Primary School, Sri Harsha International School, Sri Shankara Vidya Mandir, Vivekananda Vidyalaya Public School and many more. There is also great medical facilities available near Mahadevapura such as Karnataka Institute of Medical Sciences, Dr. Nandini Layout OPD, Manipal Hospital, Nethradhama Clinic and many more.
If you are looking for a place to live in Bangalore then Mahadevapura is one of the best options available as it is well planned and developed with good infrastructure.
3- Brookefield
Brookefield has always been a place that most of the people would love to live in. It is one of the most beautiful and well-planned residential communities in India. With a huge variety of amenities, it has everything that you need to live your life to the fullest. The area is very well maintained also very close to many important locations like HAL Airport, Whitefield and Sarjapur Road.
If you choose to live in Brookfield, stop worrying about your kids schooling as the locality has many great school such as The Oxford Academy, St. Andrews, Delhi Public School and many more to offer. Apart from schools, Brookfield has a huge number of shopping malls like Big Bazaar, More Hypermarket and so on.
Also, the area has many parks and recreational areas like Brookfield Park, Brookfield Garden and many more. There are many restaurants in the locality as well with a huge variety of cuisines to offer. If you want to live in a peaceful environment but still close enough to all the facilities of a metro city then go for Brookfield Residency.
4- Electronic City/Kammanahalli
You must be wondering how I managed to get Electronic city and Kammanahalli society in one sentence. Well, here's why: If you are reading this article right now, then it means you are interested in knowing more about Electronic city and more importantly, resident of Electronic City and Kammanahalli society  in Bengaluru, one of the most posh areas in Bangalore. It is one of the most sought after places in Bengaluru.
Electronic City and Kammanahalli society is a part of Electronics City Outer Ring Road (ECOR). The ECOR road has been constructed as an arterial road on a stretch from Sarjapur to Madiwala. This road is a part of National Highway 7 and it also connects Kammanahalli to Electronic City. The area around this road is mainly occupied by residential complexes, commercial and industrial activities. The major residential complexes in this area are Esteem Greens, Vannarpet Apartments, Sri Sukhadeepa Residency etc.
Electronic City is a IT hub located in the city of Bengaluru. It is home to many IT companies such as Infosys, Wipro and HCL Technologies. Kammanahalli society is located in the IT hub of the city. It is close to various facilities such as schools, hospitals and shopping malls. The society has a 24×7 security system and a playground for children. Apart from that, there is also a community hall in the society which can be used by residents for various purposes including marriages.
Kammanahalli is an upcoming residential area in Bengaluru. The society has many amenities such as parks, playgrounds and malls. There are many schools and hospitals located close to the society. It is a good option for those who want to live near Electronic City but at a reasonable price.
5- Bellandur/Koramangala
Bellandur and Koramangala are two sides of the same coin. So I decided to create a post showcasing some of the best apartments in Bellandur/Koramangala. Bellandur is one of the most happening places in Bangalore. The area has everything that a millennial could ask for – malls, restaurants, pubs and even a movie theatre! Koramangala is also another popular neighborhood in Bangalore. Both these areas, two most posh areas in Bangalore, are well connected to other parts of Bengaluru and each have their own share of advantages and disadvantages.
If you are looking for a place to live in Bangalore, these apartments are some of the best options. They offer all the facilities that one can ask for and more! Apartments in Bellandur/Koramangala:
1) Elegant Homes – The apartments are spacious and well designed. They also offer amenities like swimming pool, gymnasium, club house etc.
2) Mango Square – Bellandur is a popular neighborhood in Bangalore. The apartments are well-designed and have all the facilities that one can ask for.
3) Veritas – These apartments are located in Koramangala, which is one of the most sought after neighborhoods in Bangalore. They offer amenities like swimming pool, gymnasium, club house etc.
4) Prestige Estates – The apartments here are spacious and well designed. They also offer amenities like swimming pool, gymnasium, club house etc
6- Sarjapur Road/HSR Layout
In the last few years, we've seen a boom in residential real estate in Sarjapur road. A few years back, there were a couple of options — Vihar Vista and Queen's Land were two of them. Today, there are more than 20 apartment complexes dotting the landscape of Sarjapur Road, evolving as one of the most posh areas in Bangalore.
What these places have done is taken a relatively serene suburb (I'm from this area) and turn it into a mini-metropolis — all within the span of just a few years. This has led to a rise in the cost of residences in areas, like Whitefield and Sarjapur Road. The population has gone up, as well. And with this rise in population comes the need for more schools and colleges.
The area around Sarjapur Road is relatively new and there aren't many educational institutions here yet. There are some schools but they're mostly private ones and not very affordable. But if you don't have kids, Sarjapur has a lot to offer. Sarjapur Road is a great place to live in because it's near Bangalore IT hub, where all the big companies are located. It's also close to Electronic City, which has plenty of jobs available for engineers and other professionals who work in the IT sector.
7- Banashankari/St. John's Road area
The Banashankari & St. John's Road area of Bangalore was developed in the late 19th century and brought about rapid development in what was once a rural & agricultural society. The area today is a well-established residential & commercial district that hosts IT & BPO companies. Its close proximity to many other places ensures quick connectivity to all corners of the city and this makes it an ideal place for people looking for apartments with easy access to the foremost locations in the city.
8- Malleshwaram & JP Nagar area
Malleshwaram and JP Nagar of Bengaluru has a charm that's difficult to fathom but unmistakable once it's experienced.
Malleshwaram is one of the most posh areas in Bangalore. It is located centrally and has good connectivity to all parts of the city. Malleshwaram's proximity to IT hubs such as Electronics City, Whitefield and Outer Ring Road makes it a preferred choice for many homebuyers who are working in these areas. The area also has some great educational institutions like ISRO, NITTE University, Christ College and NLSIU which add value to property prices here.
JP Nagar is a popular residential area in Bengaluru. It is home to many people who work in areas like Whitefield, Outer Ring Road and ITPL. The locality has good connectivity to these places via buses and metro trains. JP Nagar is also well-connected with other parts of the city via many arterial roads such as Hosur Road and Tumkur Road which pass through it.
9- Yelahanka & KR Puram area
The Yelahanka Area is a sub region of Bengaluru city. It is in the older part of the city located on its East side. The Yelahanka area was one of the last areas to be developed by the British and one of the first to be modernized by the government. The Yelahanka region includes Yelahanka Satellite town, Hebbal, Jakkanahalli, Bheemarpura and Varthur.
The Yelahanka region has an interesting history and is home to a lot of important educational institution like National Institute of Technology Karnataka (NITK), Indian Institute of Science, Bangalore (IISc), one of the largest industrial estates in India Aerospace Park and Asia's largest wagon maintenance facility at RR Nagar..One of the most noticeable changes that took place in Yelahanka was the development in education facilities. It is currently at par with the rest of the city when it comes to providing quality education.
KR Puram area in Bengaluru is well known for its excellent lakes and parks, it has become a huge attraction to many nature lovers and people who are looking to migrate to the city. People come here from different places of the city as well as from various other cities and states of India. Here you will find everything you need to be happy including schools, colleges, universities and hospitals. The prices of properties here are also very reasonable.
10- Hebbal
Hebbal is the place to be as far as residential location's go. Prominent educational institutions, healthcare centres and entertainment heart of the city, its popularity has grown over the years for all the right reasons. Most developers are looking to build their properties in Hebbal considering neighborhood its prime locale, the best thing about this area is having everything at your doorstep. No more commuting anxiety and simply a joyride avoiding traffic jams.
The best part about Hebbal is that it is centrally located and well connected to major parts of the city by road. It has a number of educational institutions and hospitals around, making it easy for parents to send their kids to schools or colleges.
Another important thing about this area is that there are many commercial buildings built here with offices, shops and restaurants. This makes it easier for people to get all their requirements in one place. Moreover, there are many hotels and business hubs developing here which make it even more convenient for people working from home or in offices nearby.
Each of these areas are most posh areas in Bangalore, and offer something different that makes them attractive to families. Whitefield is known for its expansive green spaces and family friendly atmosphere. Mahadevapura has excellent infrastructure and is home to many multinational companies which makes it a desirable living option for working professionals with families. Brookefield is known for its shopping malls and entertainment options making it ideal for families who enjoy a bit of leisure time. Electronic City is a good choice if your looking for affordable housing in Bengaluru. And so on…
Necessary Facilities Available in Each Locality
In Bengaluru, there are many societies and localities that offer the necessary facilities for families. Some of the most important facilities to look for include: good transportation options, access to grocery stores and supermarkets, medical facilities, parks and playgrounds, as well as cafes and restaurants.
You should also look out for a secure and safe locality with 24×7 security patrols. It is essential to check if there are any nearby schools or educational centres in the locality so your children can attend school without any hassle. Additionally, some localities may also provide their own in-house amenities such as gyms, swimming pools, and jogging tracks – great for all members of the family!
Make sure you research each locality that you consider carefully before making a decision on the best one for your family. Once you have narrowed it down to a few shortlisted options than it is time to go meet with each society's management team who can give you more details about each locality or society so that you can make an informed decision.
Factors to Consider While Relocating to Bengaluru
Moving to a new city can always be daunting. Especially if it's Bengaluru. Before you make the final call, there are some factors that you need to consider. Firstly, think about what kind of amenities and other services do you need. Are you looking for hospitals and schools in particular?
Secondly, ensure that the locality is safe and secure. Ask around and do your research. Thirdly, look beyond the basic services and see if there is easy access to transportation and recreational places as well. Finally, decide what kind of budget would best suit your needs and try to narrow down the list from there. All these are very important things to keep in mind when relocating to Bengaluru.
Conclusion
If you are planning to move to Bengaluru, consider living in one of these top 10 localities. All of these localities offer a great quality of life for families, with plenty of amenities and opportunities for recreation and entertainment.