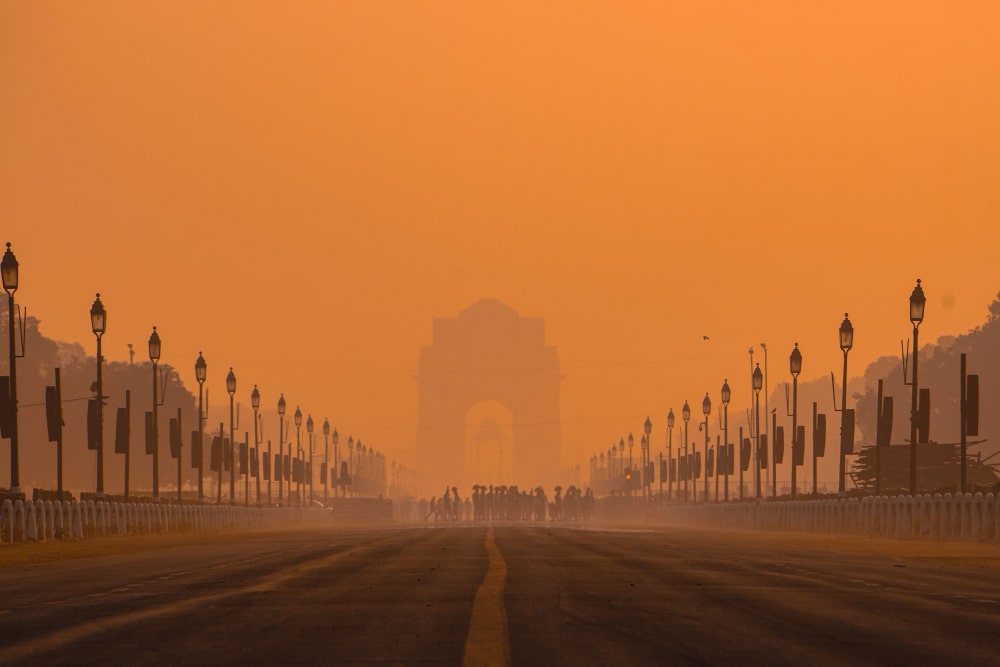 Every parent wants what's best for their child, and if you're a parent living in Delhi, you've likely done your research on school curricula, fees, and the overall quality of education. You may have already heard of Delhi Public School, R.K. Puram and the other top CBSE schools in Delhi such as Vasant Valley School, The Shri Ram School, Vasant Vihar, Modern School Barakhamba Road, Sanskriti School and more.
In this article we will discuss the key features of these top 10 CBSE schools in Delhi so that you can make an informed decision about which one is right for your child. We'll also share our insights into the various programs offered at each school to demonstrate how you can find a school that is aligned with your child's needs. Read on to learn more about India's top 10 CBSE schools!
1- Delhi Public School, R.K. Puram
Delhi Public School, R.K. Puram is one of the top 10 CBSE schools in Delhi. It is known for its excellent academic performance and holistic approach to education. The school offers a range of facilities and resources, including modern classrooms with smart boards, a library, laboratories and sports facilities.
The school follows the CBSE board curriculum and has an experienced team of teachers who focus on developing students' skills in communication, creativity and problem-solving. In addition to academic success, the school also puts an emphasis on character building and encourages students to participate in extracurricular activities such as music, theatre, sports and more. It also provides students with ample opportunities for leadership development through its various student societies and clubs.
2- Vasant Valley School
Are you looking for a top-notch CBSE school in Delhi? Vasant Valley School should definitely be on your list. Located in Vasant Kunj, this co-educational day and boarding school provides an outstanding curriculum that focuses on personal development and building of strong character, while excelling academically.
The school has a robust academic program that encourages creativity and thought leadership across all disciplines. This is supplemented by the daily academic schedule which has classes till 3 pm and after-school activities such as sports, music, art, theatre and more to promote holistic development. The teachers at Vasant Valley School are experienced professionals who go the extra mile to ensure the best education possible for their students.
The campus also boasts of state-of-the-art labs, auditoriums and libraries as well as facilities like a swimming pool and multi-purpose sports court to let students unleash their potentials. To sum up, Vasant Valley School is an excellent choice for those seeking an all round educational experience for their little ones!
3- The Shri Ram School, Vasant Vihar
Coming in at number three on our list is the Shri Ram School, Vasant Vihar. Founded in 1988, this school has great infrastructure and a wide range of activities for students. The school is affiliated with the Central Board of Secondary Education (CBSE) and its curricular activities focus on holistic development of students with emphasis on their physical, moral, intellectual and spiritual growth.
At the Shri Ram School, Vasant Vihar core academic competencies are integrated with a set of creative skills and cognitive abilities such as logical thinking, problem-solving, resource handling and decision making. The school also provides plenty of options for extra-curricular activities like drama, music and fine arts to help nurture every student's potential in these areas.
The school has well-equipped libraries with books catering to different ages and interests. It also has a good network with schools from other countries to facilitate exchange programs for students. It's no wonder why the Shri Ram School is one of the top 10 CBSE schools in Delhi!
4- Modern School, Barakhamba Road
Modern School, Barakhamba Road is one of the top 10 CBSE schools in Delhi. It's an educational institution with a long and proud heritage, having been founded in 1920. Home to over 4,500 students from all over the world, it offers a world-class education with special focus on the pursuit of excellence.
What makes Modern School stand out? Let's take a look at what sets it apart:
Innovative Learning Opportunities:
Modern School provides its students with innovative learning experiences so they can learn more than what traditional textbooks offer. This includes activities such as interactive projects, creative workshops and problem solving activities to fuel their creative thinking and broaden their worldview.
Extracurricular Activities:
The school offers diverse extracurricular activities to give students an opportunity to explore their talents beyond academics and develop them further. These include options such as science clubs, sports activities, drama and theatre clubs and art appreciation classes.
International Exchange Programs:
Modern School promotes international exchange programs with schools abroad to give its students an opportunity to experience different cultures and gain global exposure. Through these programs, students get a chance to explore different countries including France, Germany and Canada!
5- Sanskriti School
You might have heard of the prestigious Sanskriti School in Delhi. It's one of the top 10 CBSE schools in Delhi, and for good reason. They offer a holistic approach to education, with an emphasis on creativity and innovation, making it a great choice for your child's formative years.
Sanskriti School offers a learning environment that stands out from other schools in Delhi. Their curriculum strives to develop intellectual flexibility and foster an appreciation for Indian arts and culture while providing students with the opportunity to explore their natural talents. Their co-curricular activities are designed to develop leadership qualities, teamwork skills, problem solving capabilities, and much more.
Students at Sanskriti School receive instruction from experienced faculty members who prioritise student development and go out of their way to ensure each student is given the attention they need. As part of their curriculum, they also offer courses such as robotics and computer programming, giving students the chance to learn in-depth skills with cutting-edge technology.
Overall, Sanskriti School is one of the best CBSE schools in Delhi, offering a comprehensive learning experience aimed at cultivating creative minds that can confidently take on life's challenges.
6- Springdales School, Dhaula Kuan
The sixth school on our list is Springdales School, Dhaula Kuan. This is one of the most popular schools in Delhi and stands out for its excellent curriculum and modern facilities. Boasting a rich academic environment, it focuses on developing every student's potential to the fullest.
The school follows the CBSE curriculum but also focuses on holistic development with various extra-curricular activities and annual trips for experiential learning. It also has special programs to foster creativity and leadership qualities in students.
Variety of programs
At the primary level, students have a variety of activity-based programs to explore their aptitude and inclination. The school offers a range of arts and crafts, music, theatre, karate and dance classes, as well as advanced learning through STEM programs.
Facilities
Springdales School provides top class facilities such as a well-stocked library, digital classrooms with interactive boards, modern science labs, sports facilities such as swimming pools, football fields and basketball courts plus an auditorium for performances to name a few.
It looks like Springdales School has thought of everything when it comes to providing its students with an enriching experience that can help nurture their academic development!
7- The Mother's International School
The Mother's International School is one of the top 10 CBSE schools in Delhi and is known for its excellent education. Located in South Delhi, this school offers an academically challenging curriculum as well as extracurricular activities like sports, music and dance.
The Mother's International School is built on a strong foundation of inclusive values and a holistic approach to learning with progressive teaching practices. The school promotes a culture of respect that helps children develop leadership skills, critical thinking, and character development.
Some of the features that make The Mother's International School stand out include:
A comprehensive teaching curriculum that includes English, Mathematics, Science, Social Studies, Environmental Science and Physical Education
Experiential learning opportunities such as internships and field trips
A passionate faculty that encourages students to reach their full potential
State-of-the-art facilities for sports and technology
A safe and secure environment for students' growth
The Mother's International School has received many accolades from reputed organisations such as India Today Higher Education category rating of 'A', World Education Summit India's 'Best Upcoming School' award and Asian Heritage Award 2012 amongst others.
8- Bal Bharati Public School, Pitampura
You might not have heard about Bal Bharati Public School, Pitampura—but it's one of the top 10 CBSE schools in Delhi. Established in 1944, it is a co-educational school that focuses on all-round development of its students.
What makes Bal Bharati Public School, Pitampura stand out?
Solid academic records and excellent results in board exams
Innovative teaching methods and use of technology in the classroom
Extracurricular and co-curricular activities to help students excel in creative pursuits and sports
Well-stocked library and educational resources to help students gain knowledge beyond books
Strong focus on character building and values education
Dedicated faculty who are committed to nurturing young minds with care and compassion
Facilities like audio-visual media, art rooms, science labs and computer laboratories
Finest infrastructure including hostel facilities for students who are not local
Widely accepted by parents for its excellent quality of education
Regular parent teacher meetings to ensure that parents get regular updates about their ward's performance
Bal Bharati Public School, Pitampura is indeed one of the top 10 CBSE schools in Delhi—so if you live around the area, you should definitely consider enrolling your child here!
9- Amity International School, Saket
Coming in at number nine on the list is Amity International School, Saket. Founded in 2003, it is a relatively new player in the Delhi school system. But don't let its age fool you—this school has quickly become one of the most respected educational institutes in the city.
At Amity, students have access to an array of options like sports, yoga, music and more—all while they build their skills academically and cultivate positive behaviour. Plus, it is keen that its students participate in multiple sports tournaments and academic events throughout the year, giving them an opportunity to learn and grow further.
What's more, Amity International School takes pride in its international environment with teachers from diverse backgrounds. The student-teacher ratio is also impressive here as it stands at 8:1. Amity also offers holistic education with state-of-the-art facilities like a sports complex and smart classes. All these bonuses make it a great choice for your child's education!
10- The Indian School
Coming in at number ten on our list is the Indian School. This school is the largest private school in Delhi, and it's a great choice if you want your child to engage with the diverse culture of India. It offers English, Hindi and Urdu medium instruction, and this wide range of language options is just one example of the school's commitment to inclusivity.
The Indian School is known for its special attention to academics – each class has a maximum of 40 students, so that teachers can provide each student with individual guidance. Plus, India's education system emphasises critical thinking and problem solving skills more than rote memorisation.
When it comes to extracurricular activities, The Indian School has plenty to offer – from sports like basketball and track, to art classes and music lessons. Also, students have access to state-of-the-art facilities like swimming pools and air-conditioned classrooms.
Finally, parents appreciate The Indian School's well-rounded approach to education that prepares kids for success in any field they choose to pursue. It's no wonder that this school makes our top 10 list!
Delhi is home to some of the country's top CBSE institutions. Parents can discover the ideal school for their child and give them an excellent education by selecting from a wide variety of options. Capital city is certain to have something for everyone, whether you're looking for a school that prioritises academics, a school with a creative approach, an establishment dedicated to the spirit of human values, or something more specialised. If you want to find the best match for your kid, start your search with these top ten schools and then look further.