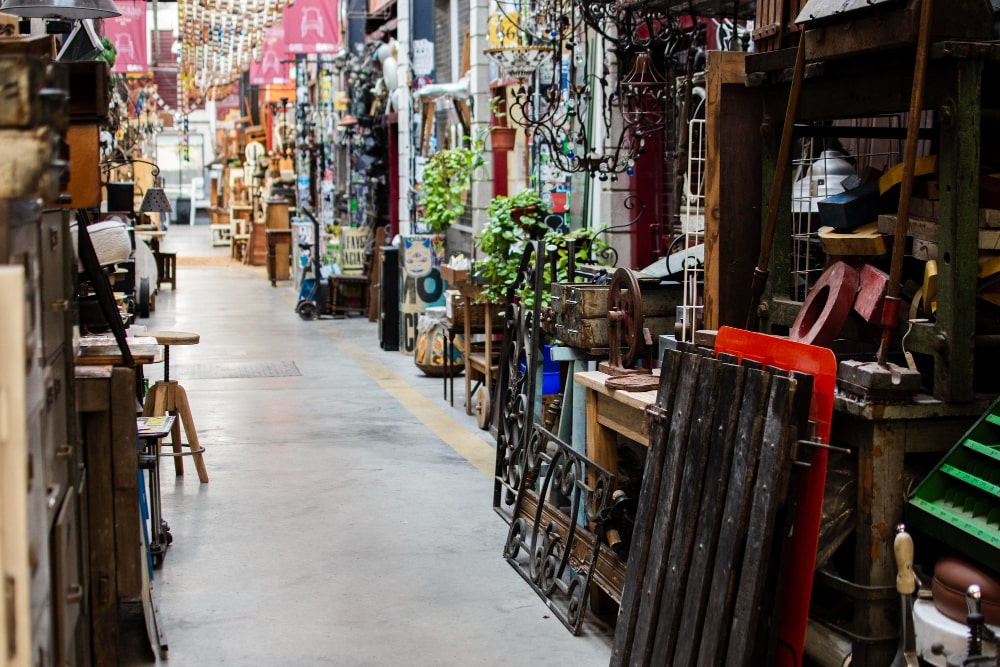 We all dream of building a beautiful home. A personal paradise which is chosen, designed and decorated as per our very personal choices and requirements. But it's just not a task, it's a journey. We live through it- liking and disliking our own choices, changing and rethinking everything as we go along and keep finding and losing hope about when we will finish if we ever. Will the day ever come when we will get to live in our dream homes?
Among other things, finding the right furniture at the right price can be tricky. This commodity is costly, research-oriented and most impactful. That's why we need to do thorough research before buying furniture. It can be difficult to even start when there are so many choices and styles to pick from. Exploring all the offline and online stores is everybody's first choice, still, if you are a bit more adventurous and live in Delhi, you should also explore Delhi's old furniture markets before deciding on what to get and where to get.
Going to an old furniture market, where you can find high-quality furniture at a great price, is one of the best ways to discover the ideal piece and it's a lot of fun. You can find furniture that is not only rare available otherwise but breathtakingly beautiful too.
Some of India's top marketplaces for antique furniture can be found in Delhi. At one of these well-known markets, you can find everything you need, from classic wooden items to cutting-edge designs. We'll examine the top 5 used furniture markets in Delhi in this piece so you can shop wisely and get the best price. We'll also discuss how to choose furnishings, negotiate skilfully, and purchase with confidence. Let's get started. 
Popular Old Furniture Markets in Delhi
Furniture shopping in Delhi can be a lot of fun, and the city is known for its vibrant markets that offer a variety of furniture items. From modern chic pieces to traditional antiques, there's something for everyone. Ready to shop? Let's take a look at the top 5 old furniture markets in Delhi that you can explore!
First up is Panchkuian Road Furniture Market, which is renowned for its variety of furniture choices – from classic to modern designs. It's also considered one of the cheapest markets for furniture items in Delhi.
If you're looking for something more cutting-edge and modern, Kirti Nagar Furniture Market could be a great option. This market boasts over 500 shops and offers an abundance of contemporary furniture pieces from different parts of India and abroad.
Another interesting old furniture market in Delhi is Uttam Nagar Furniture Market, which has an extensive collection of both modern and traditional furniture items at unbelievably low prices.
For second-hand furniture pieces, Munirka Furniture Market is the place to go! From classic wooden chairs to vintage sofas, you name it – Munirka has it all!
Last but not least, Lajpat Nagar Furniture Market is popular among budget-conscious shoppers. You'll find everything here from antique cabinets to cute coffee tables – all at discounted rates!
Panchkuian Road Furniture Market – Overview
Panchkuian Road Furniture Market is an ideal place to find all kinds of furniture items, from traditional to modern. You can discover something that fits your style and budget from a variety of products. There are many stores in this market that sell high-quality furniture for incredibly low costs. If you're ready to haggle, you can even get discounts on some things.
There is enough variation in the local furniture stores to satisfy any need or preference. Whether your style is contemporary or classic, you will be able to find something perfect for your home. From beds, wardrobes, sofas and tables to dressing tables, bookshelves and dining sets—they have it all! In addition, there are a few designer furniture stores here as well with some exclusive collections if you want something exclusive for your home.
This market is an ideal spot if you want quality furniture at pocket-friendly prices. Not only will you get great deals but the chances of finding antique and vintage furniture pieces here are higher than anywhere else in Delhi. Hence, if searching for old-style furniture is on your list then this market should be the first choice!
Kirti Nagar Furniture Market – Overview
If you have unlimited energy and a thirst to explore, the Kirti Nagar furniture market is for you. With more than 500 shops, this furniture market is one of the oldest, busiest and most popular markets in Delhi which offers a wide range of furniture items, from traditional to modern. You can find anything you need here – bed frames, coffee tables, sofas and chairs, mattresses and more.
If you like modern furniture, contemporary furniture, royal furniture or traditional furniture, this market has something to offer everybody. Its variety is the most impressive feature of this market. The prices at Kirti Nagar are also quite reasonable and you will be able to find something that fits within your budget. In addition, there are plenty of small local shops that offer great deals on second-hand furniture items as well as branded products. And if you're looking for a bargain, there are plenty of haggling opportunities in this market!
The Kirti Nagar furniture market is also known for its efficient delivery service – so once you've found what you're looking for, your purchases will be delivered to your doorstep in no time!
Uttam Nagar Furniture Market – Overview
Uttam Nagar Furniture Market is the ultimate destination for anyone looking to buy furniture which is rarely available otherwise at a good price.
This market with its more than 1000 small and big shops can cater for any furniture need you might have while decorating your dream home. In Uttam Nagar, you are sure to find something for every taste and budget.
From sofa to dining table, from bed to dressing table and from workstation to garden furniture, you can furnish your whole house just by exploring this one market.
The most impressive aspect of this market is its diversity, which includes both modern and traditional wooden furniture. You can discover items in Kirti Nagar that fit your budget because the prices there are also quite fair. Additionally, there are lots of tiny local stores that provide excellent discounts on both branded goods and used furniture. Additionally, this market offers many chances to haggle if you're looking for a deal. So, if you're looking for something specific or tailored according to your needs, you should consider shopping here!
Munirka Furniture Market – Overview
If you're looking for second-hand furniture, your best bet is Munirka Furniture Market. Located in South Delhi near the Vasant Kunj area, this market has more than 50 shops that specialise in selling quality second-hand furniture.
The variety of furniture on offer is impressive – you can find all kinds of items, from antique pieces to designer furniture selections. And because the sellers are experienced traders, you can expect to find great deals. You may even be able to bargain your way to a better price.
Since the selection of furniture here is so vast, it pays to take some time to browse and compare prices before making a decision. Don't be afraid to ask around – some stores may offer additional discounts if you buy from them in bulk. Use these tips and tricks when shopping at this popular furniture market so that you don't miss out on any potential savings!
Lajpat Nagar Furniture Market – Overview
If you are looking for a furniture market in South Delhi, Lajpat Nagar Furniture market can easily be your first destination. Colourful open shops, furniture from Jodhpur to Saharanpur and the most entertaining shopkeepers would turn your furniture-buying experience into a vibrant journey which will last you a lifetime. But don't think that this market is limited to only traditional furniture. It has a huge range of contemporary and modern furniture too. In short, it doesn't matter what you need, just to the Lajpat Nagar market and start exploring.
The furniture shops in this area sell a variety of items, including chairs, couch sets, tables, and beds in different materials like wood, metal and bamboo. Additionally, if you know how to haggle, you can get some fantastic deals because the costs are quite reasonable.
Also, if you are a lover of antique furniture, Lajpat Nagar market can be heaven for you. You can discover vintage goods here that have been expertly made with high-quality components. One of the best things about this furniture market is how readily it can be reached by various transportation options, including buses, taxis, and auto-rickshaws.
So why not visit Lajpat Nagar Furniture Market if you're in Delhi? You will be able to discover something in your price range and style!
Delhi is a fantastic location to purchase furniture. Many markets sell a range of furniture pieces, from conventional to contemporary. To ensure you know where to go for the best deals, do some study on the various markets and what they offer before you begin your hunt. Additionally, don't be afraid to haggle and request a lower price when you reach. You can find the furnishings you want at a great price if you have some patience, effort, and knowledge.