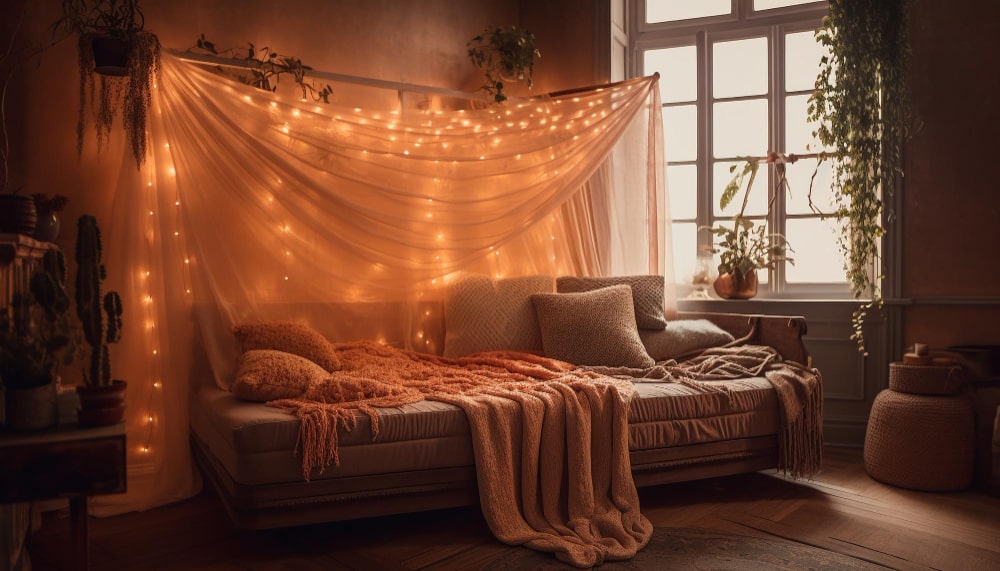 You know that feeling when you walk in from the cold and are immediately surrounded by warmth and comfort? That's what you want your home to feel like all winter long. The good news is it only takes a few simple tricks to make your space cozy and inviting even on the dreariest of days.
1- Winter Home Decor Tips: Create a Warm Ambience with Warm Lighting
a- Creating warmth with lighting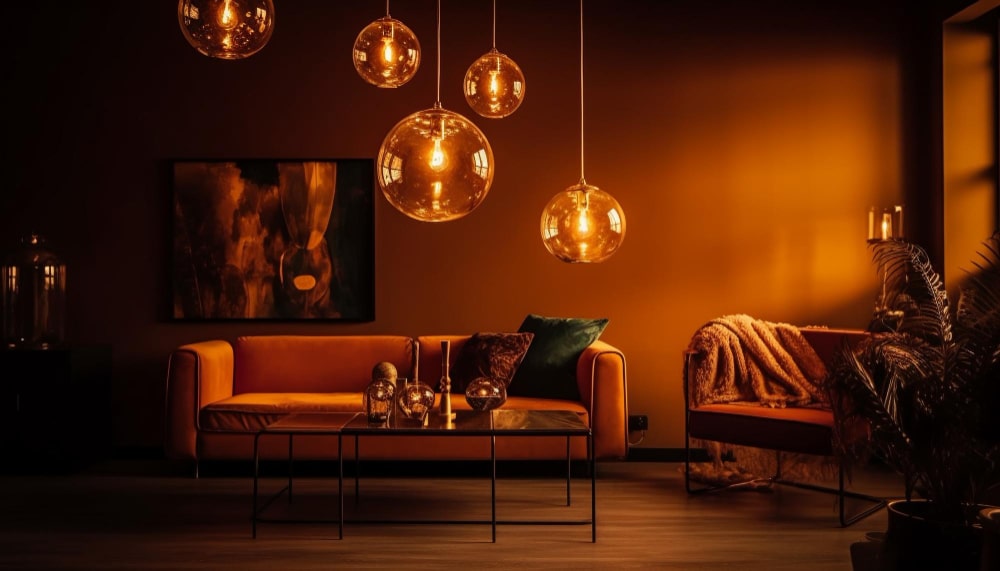 To create a warm ambiance for your winter home, focus on lighting and decor. Soft, dimmable lighting is key. Use table and floor lamps with warm bulbs instead of harsh overhead lights. Light some candles for a cozy glow. Their flickering flames create a hygge vibe.
b- Bring in suitable nature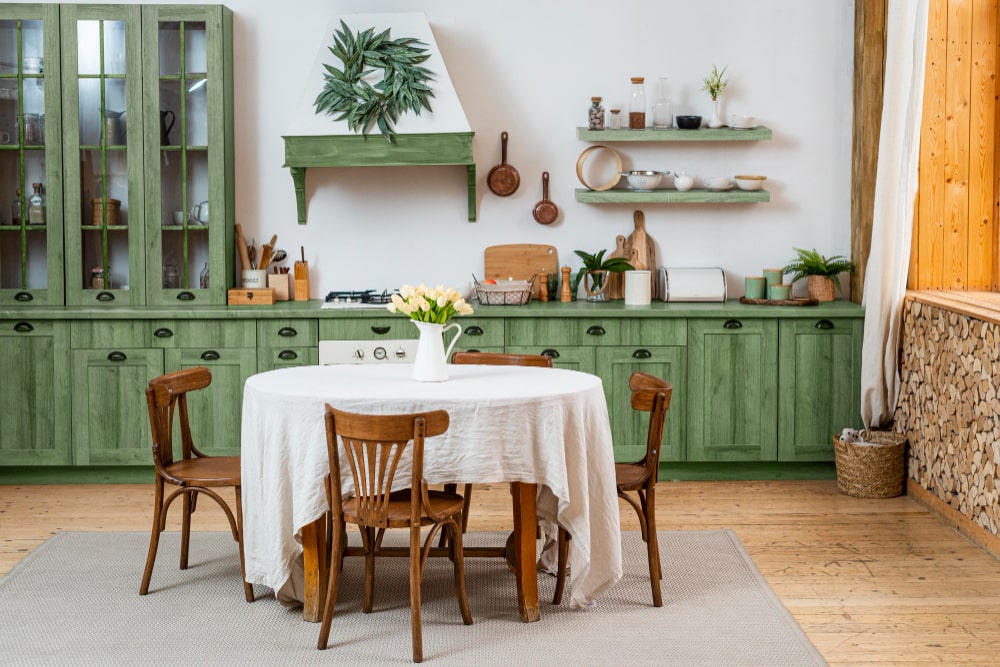 Bring nature inside with houseplants, greenery, pine cones or cinnamon sticks. Their fresh scents conjure feelings of warmth. Display warm colors like reds, oranges and browns in rugs, blankets, pillows and artwork. Consider a gallery wall of family photos for nostalgia.
c- Creating additional space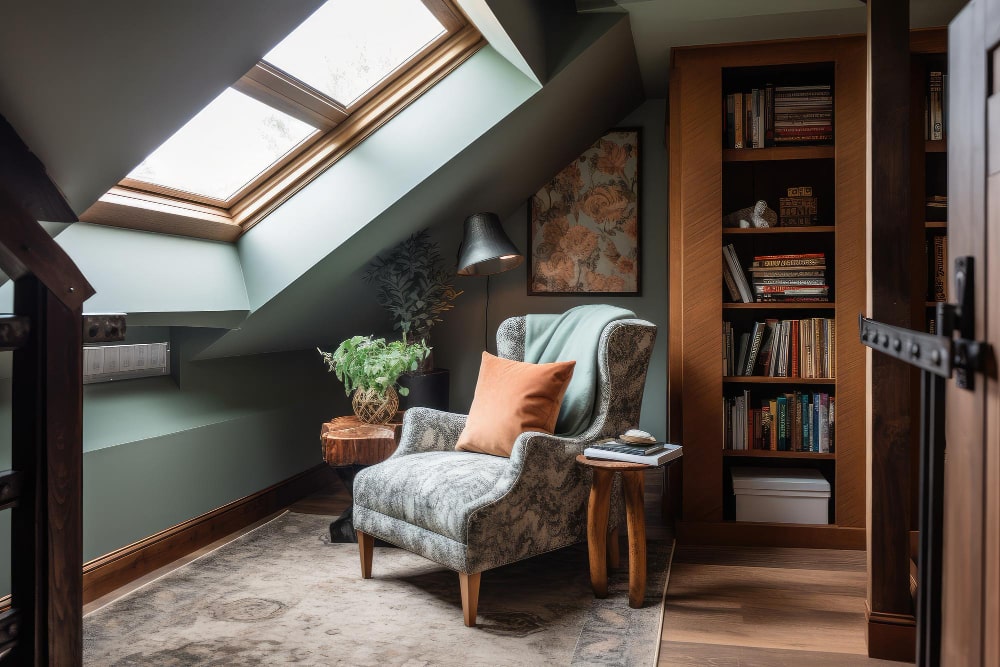 Create distinct spaces for lounging and relaxing in your winter home. A reading nook with a plush armchair, ottoman, books and a blanket is perfect for curling up. Arrange a TV area with a sofa, loveseat and nesting tables for snacks, drinks and remotes. Group chairs around a fireplace for conversation.
d- Aroma effect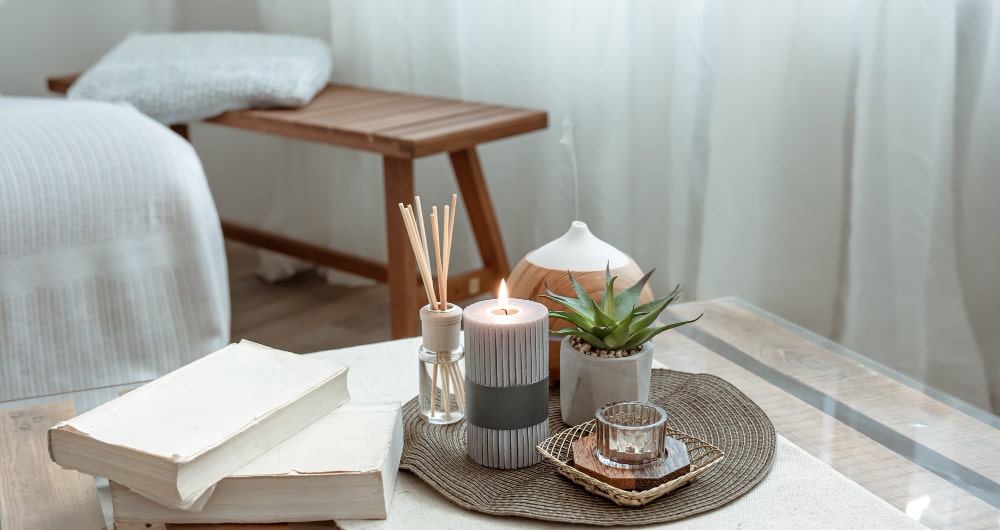 Keep the aromas of winter in your home with essential oil diffusers. Cinnamon, clove and pine oils recall the holidays. Bake cookies or bread to fill the space with delicious smells. Simmer spices, citrus peels or mulled wine on the stove for an instant mood boost.
e- Little extra touches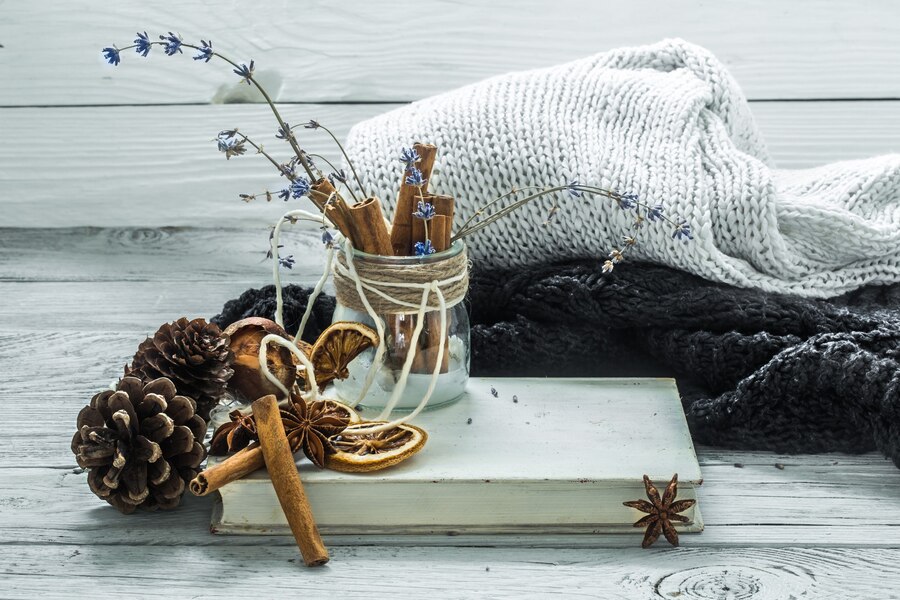 Little touches like plaid patterns, knit textures and wooden accents make a home feel cozy. Display winter scenes, animals or botanicals in artwork. Include natural elements such as pine cones, acorns or moss in decorative bowls. Embrace hygge by keeping only items that spark joy. A peaceful, uncluttered space is perfect for mindfulness and relaxation.
With the right decor and ambiance, you'll want to hunker down at home all season long. Create spaces for restorative solitude and warm fellowship with loved ones. Your cozy retreat will nourish your body and soul throughout the winter.
2- Heating Hacks to Keep Your Home Toasty All Winter
To keep your home cozy all winter long without racking up a huge heating bill, try these hacks:
a- Use a programmable thermostat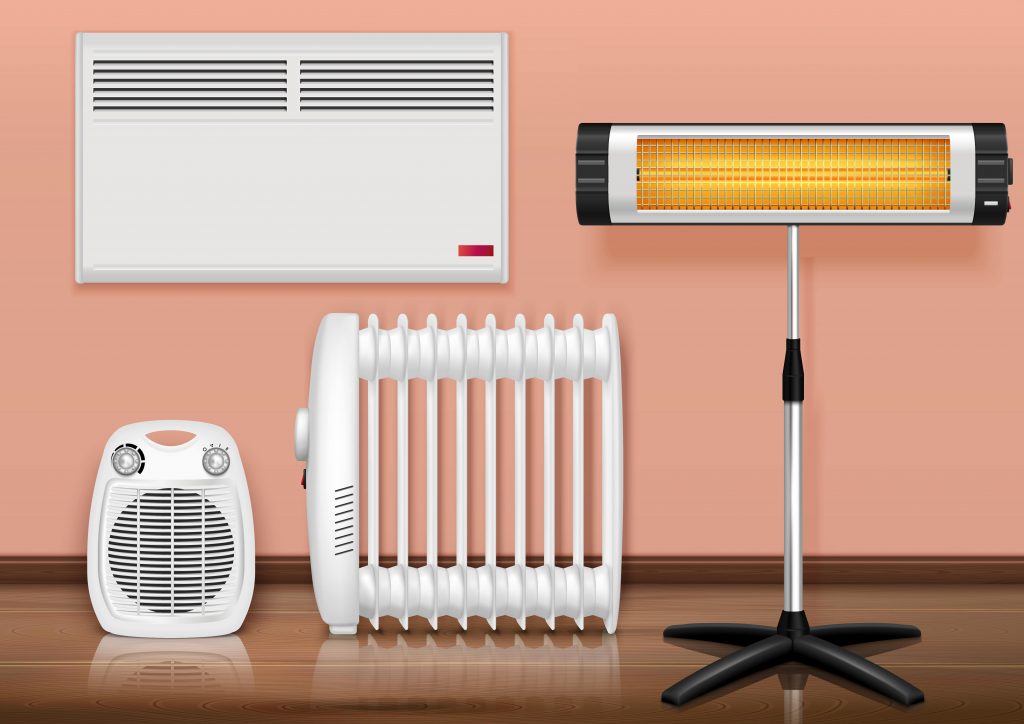 A programmable thermostat lets you automatiically lower the temperature at night or when you're away. You can save up to 10% per year on heating costs by turning your thermostat back 7-10 degrees for 8 hours.
b- Seal and insulate
Find and seal any drafts or air leaks in doors, windows, attics, basements, and crawlspaces. Add weatherstripping tape or caulk to seal gaps and cracks. Insulate your attic, which can improve your heating efficiency by up to 30%!
c- Use space heaters wisely
Space heaters are best used only when needed in the rooms you use the most. Never leave a space heater running when you're sleeping or away from home. Make sure any space heaters have an automatic shutoff if they tip over.
d- Wear warmer clothes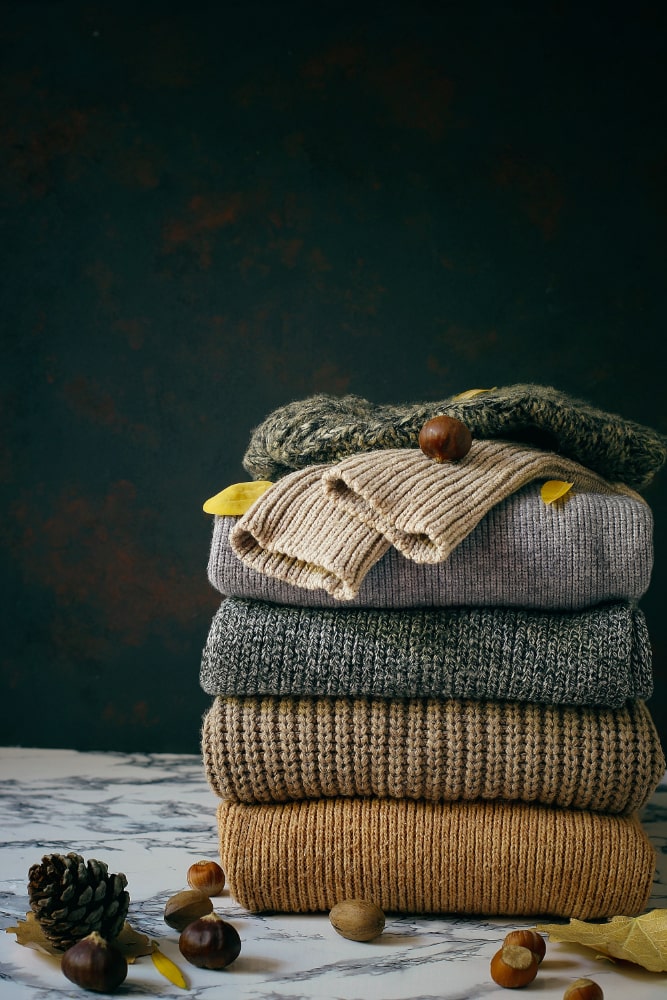 Instead of cranking up the heat, put on a sweater, sweatshirt, hat, thick socks, slippers, or blanket. Thermal undergarments provide an extra layer of insulation under your clothes.
e- Keep vents and radiators clear
Make sure furniture, rugs, and other objects are not blocking heat vents or radiators. Keep them clear so heated air can circulate properly throughout your home.
f- Use fireplaces and wood-burning stoves efficiently
Only burn seasoned hardwoods which produce more heat and less creosote. Make sure the flue is open before starting a fire and keep it open until the fire is out. Close the flue when the fireplace is not in use to prevent drafts.
g- Keep interior doors closed
Close doors between rooms and keep the heat trapped in areas you are currently using. Maintaining the same temperature for the entire house can cost you a lot. Not to forget the unnecessary addition in our carbon footprint.
3- Insulate Your Windows and Embrace Hygge to Beat the Winter Chill
a- Insulate Your Windows and Embrace Hygge
To create a cozy winter home, insulating your windows is the key. Add weatherstripping tape or caulk around drafty windows and doors to seal any cracks.
For an easy DIY project, hang thermal curtains to provide an extra layer of insulation over windows. Thick, lined curtains in a warm, natural fabric like flannel or fleece work great. Keep curtains open during the day to let in natural light, then close them at night to retain heat inside your home.
b- Understanding the Danish concept of Hygge & its significance in winter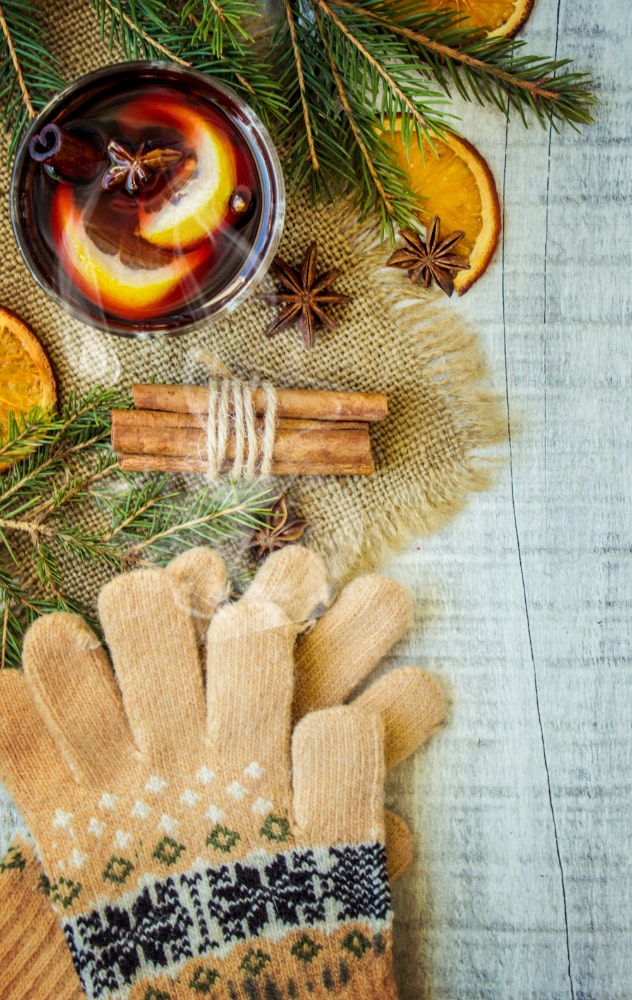 To stay warm and beat the winter blues, embrace the Danish concept of hygge (pronounced "hoo-gah"). Hygge is all about surrounding yourself with simple pleasures and cozy comforts. Light some candles or string up fairy lights for a warm glow. Curl up on the sofa under a soft blanket with a hot drink, good book or movie. It is as easy as it sound to prepare your winter home.
c- Winter special cooking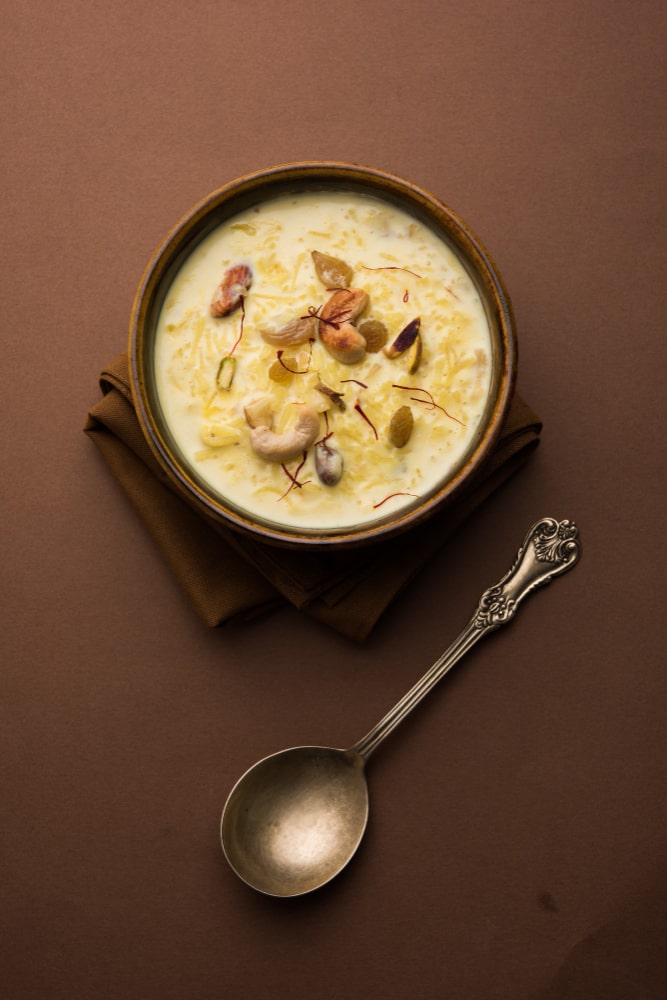 Cook warm, comforting meals like soups, milk puddings, hot pots etc. Try using naturally warm spices like black pepper, cloves, cinnamon and cardamom. The smells wafting from your kitchen will make your whole home feel cozy and brighten your mood. Sit down for leisurely dinners with friends or family. Slow down and be fully present in the moment.
Food is best remedy to chase away winter. Keep cooking and keep eating delicious delicacies the entire season.
d- Add natural textures
Add natural textures with a basket of pine cones, a bowl of citrus fruit or a vase of dried flowers. Play soft music to set a relaxing vibe. Do small things each day that spark joy and make you feel content.
The little details of a cozy winter home and hygge lifestyle will help brighten your winter days and lift your spirits. Focusing on simple pleasures and quality time with loved ones is the perfect antidote to feelings of coldness. Your warm, cozy nest will be a welcome retreat from the chilly world outside.
4- Warm Up Your Home With Cozy Seating, Textiles and Aromas
A cozy winter home invites you to relax and unwind. One of the best ways to create a warm ambiance is by focusing on seating, textiles and aromas.
a- Cozy Seating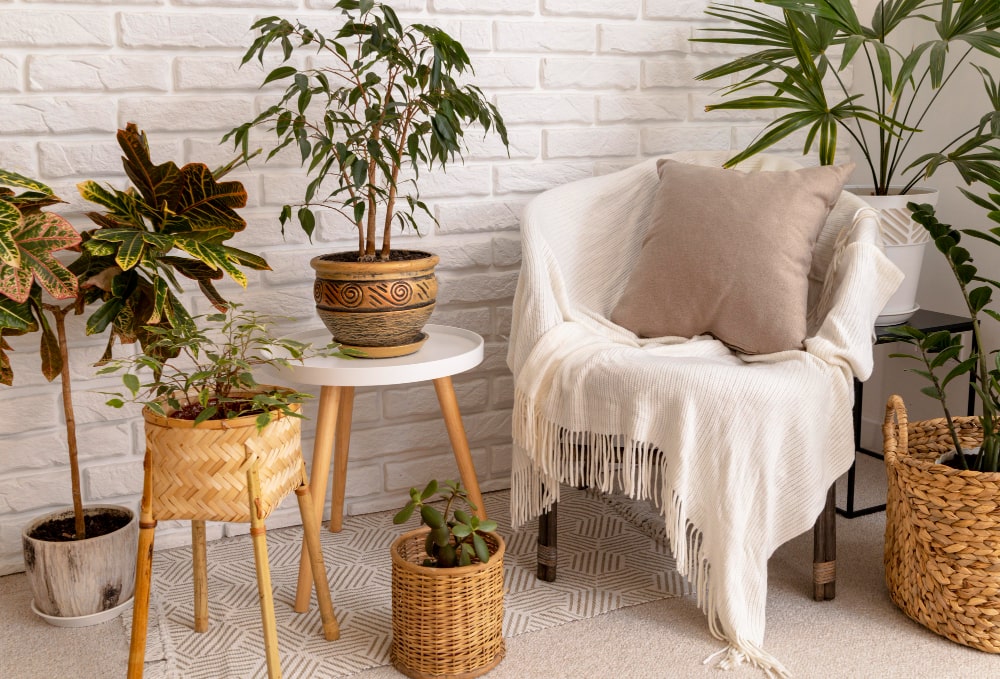 Add extra seating like lounge chairs, bean bags or floor cushions. You can replace your current sofa with a upholstered sofa for more comfort and warmth. Place them near fireplaces, space heaters or sunny windows. Keep some extra blankets handy to help people curl up whenever they want.
b- Soft Textiles
Use soft, warm textiles throughout your home. Add thick blankets, quilts, pillows, rugs and throws. Flannel sheets, fleece pajamas and fuzzy slippers make lounging extra cozy.
c- Aromatherapy
Fill your home with scents of warmth and comfort. Simmer cinnamon sticks, whole cloves, orange peels and vanilla on the stove. Use essential oil diffusers with oils like cinnamon, clove or nutmeg. Bake goods like cookies, bread or pie to fill your place with delicious aromas. Light scented candles in warm, spicy fragrances.
Simple additions like a crackling fire, string lights, lanterns and lamps create a warm glow. Play soft music, nature sounds or a podcast for background ambiance. Keep indoor temperatures comfortably warm, around 65 to 72 F.
Creating a warm, welcoming space helps beat the winter chill. Focusing on comfort, ambiance and togetherness will make your home a refuge from the cold outside. Your cozy winter home is a place you'll want to hunker down in all season long.
5- Prepare Your Kitchen for Cold Weather Cooking and Entertaining
To make your kitchen cozy for winter cooking and hosting, a few small changes can make a big difference.
a- Add extra lighting.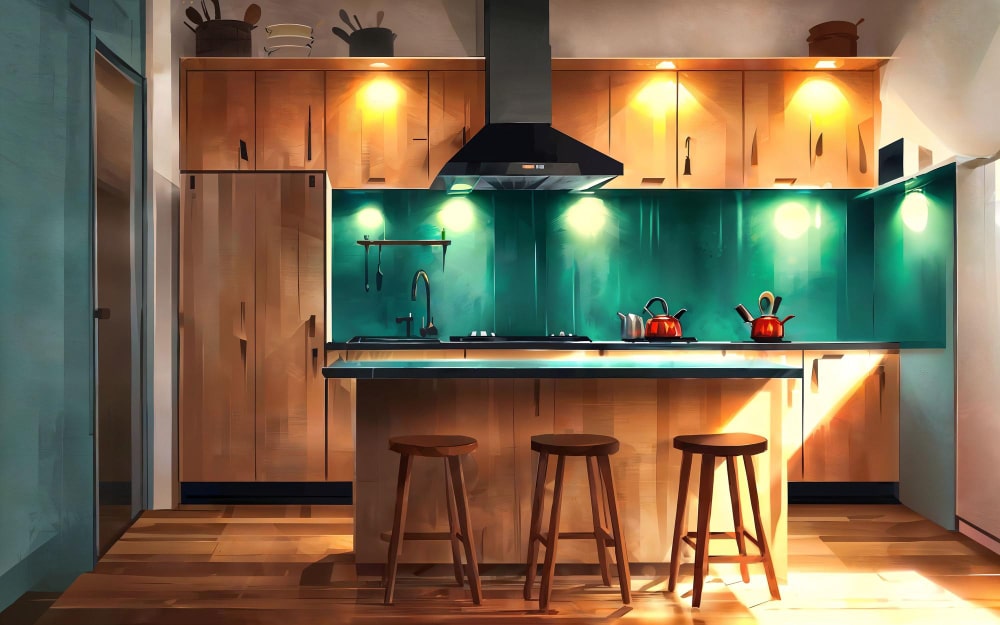 The shorter, darker days of winter mean your kitchen may seem dim even during the day. Increase the wattage of overhead fixtures or add supplementary task lighting, like under-cabinet strips or pendant lights over work areas. The extra illumination will make your kitchen brighter and more inviting.
b- Use a slow cooker.
A slow cooker is a simple way to fill your home with the comforting aromas of a home-cooked meal. Dishes like soups, milk puddings, sweets and and briyani are perfect for slow cooking. Their tantalizing smells will waft through the house and warm you from the inside out.
c- Use the oven more.
In addition to slow cooking, use your oven more. The oven's warmth will heat up the kitchen and any adjacent rooms. Bake cookies, breads or cakes to create an ambiance. You can also turn the oven to its lowest setting, around 170 F, and leave the door propped open slightly to provide gentle background heat.
d- Simmer spices and citrus.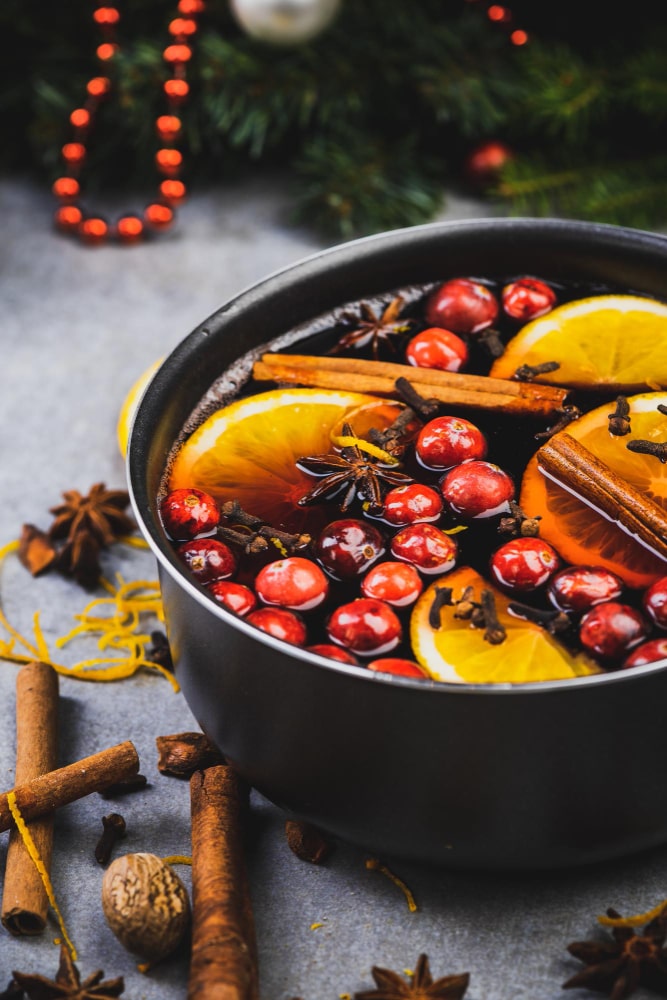 Fill your kitchen with the bright, zesty aromas of citrus and spices. Simmer lemons, oranges, cinnamon sticks, whole cloves, nutmeg and bay leaves in water on the stovetop. The simmering liquid will scent your whole kitchen with a warm, spicy-sweet fragrance.
e- Use warm colors.
Add warmth and cheer to your kitchen using accessories in warm hues of red, orange, yellow and brown. Place decorative bowls of citrus, pottery, towels, rugs and other touches in complementary shades of rust, mustard and terra cotta. The warm colors will give your kitchen a cozy, welcoming feel, perfect for cold winter days.
Following these tips will transform your kitchen into a snug, aromatherapeutic haven ideal for cooking, dining and entertaining all winter long. The extra lighting, oven warmth, simmering spices and bright colors will banish the chill from the air and lift your spirits.
6- Use warm colours in Decor and Fabrics
a- Warm colors in Decor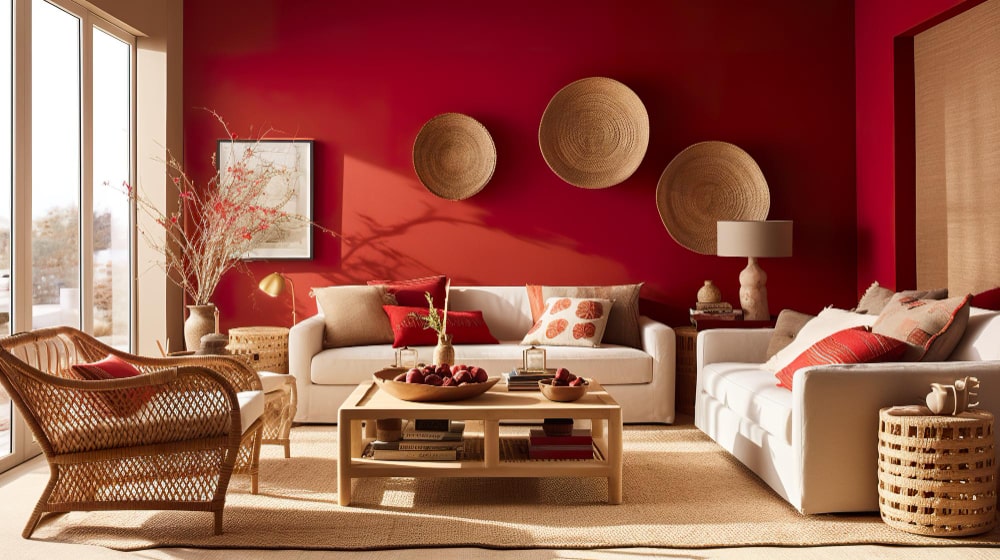 Surrounding yourself with warm colors is one of the easiest ways to make your home feel cozy during winter. Rich shades of red, orange and yellow are energizing and mood boosting.
Incorporate warm accent colors into your decor and fabrics. Add throw pillows, blankets, rugs or wall art in shades of crimson, pumpkin, mustard or ochre. A handmade quilt or knit blanket in warm tones can transform a space.
Bring the warmth of a fireplace to any room with candles in warm colors like cinnamon, ginger or nutmeg. Group several together for maximum impact. Their flickering light will make the space feel snug and sheltered.
b- Choose natural furniture for extra coziness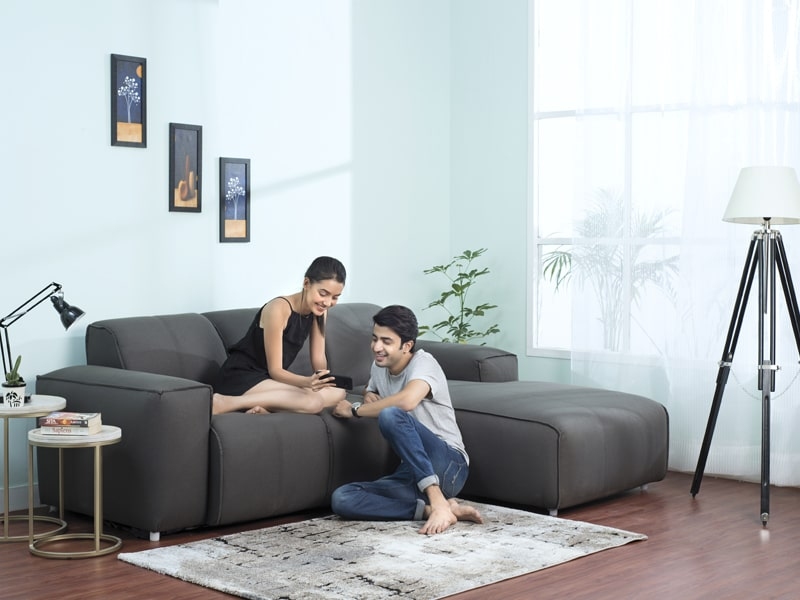 Choose warm toned wood furniture. The natural warmth of wood resonates during winter. If it is a little too much, try furniture rental instead of buying. It is online, quick, hassle-free, and easily returnable.
c- Creating warmer walls temporarily
If you do not plan to change the wall colors permanently try hanging big painting in a place or two. Try to choose paintings with warm background like terra cotta, burnt sienna or rusty red. This focal point will radiate warmth and act as a cozy cocoon. For a quick fix, you can also apply a warm toned temporary wallpaper to one wall. Peel and stick papers make it easy to change with the seasons.
d- Thermal curtains for windows
Warm up bare windows by adding thermal curtains or drapes in colors like camel, brick red or mustard gold. Layer them over white sheers for extra insulation and a burst of color. Tie them back with a matching cord or band when you want more light.
Infuse warmth into the whole house by simmering cinnamon sticks, whole cloves, nutmeg and orange peels on the stovetop. The spicy-sweet aromas will make your place feel like a welcoming refuge from winter's chill.
Conclusion
You've got this now. Keep your home warm and cozy this winter by layering up, using mood lighting, choosing warm colors, and trying a few heating hacks. Make your space inviting with comfortable seating, winter aromas, and a cozy kitchen. Insulate your windows and embrace the hygge lifestyle. Staying cozy at home has never been easier. Follow these tips and you'll be relaxing in your own winter wonderland in no time. Before you know it, spring will be here – but for now just sit back, grab another mug of hot cocoa and enjoy the comfort of home. Stay warm, friend! The cold season is yours to conquer.