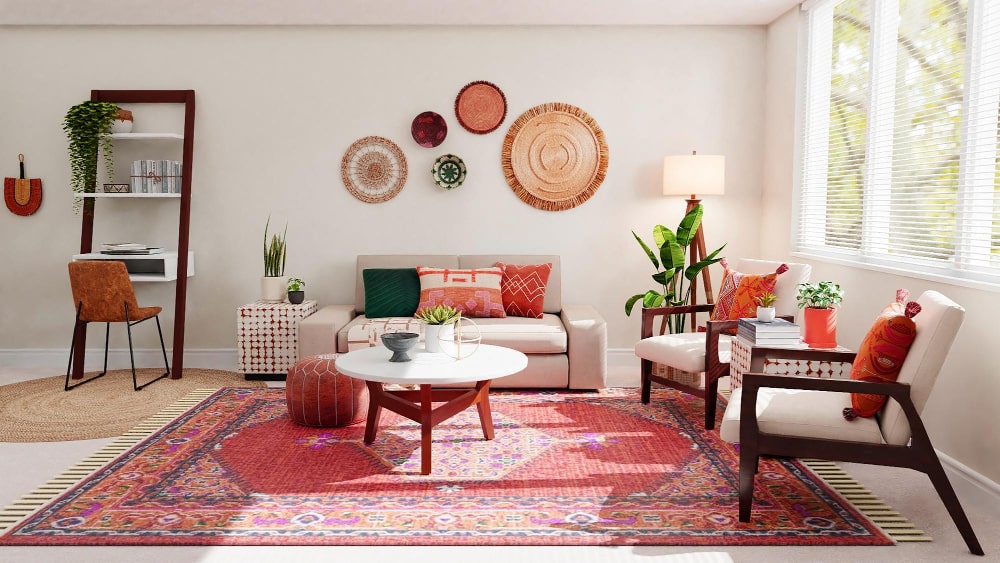 So you've finally moved into your new home and are eager to get started with the home interior design and innumerable possibilities the come with the idea of a beautiful and convenient home. But where do you even begin? First things first, take a deep breath and don't feel overwhelmed. The key is to go room by room, focusing on the function and purpose of each space. Your entryway is the first impression, so make it inviting.
The living room is where memories are made, so make it cozy. The dining room is where meals are shared, so make it warm and communal. Each room has a specific purpose, so tailor the design to how you and your family live and interact. One step at a time, you'll turn your house into a home.
1- Entryway and Foyer: First Impressions Matter
Home interior design for the entryway should be more focused on the convenience. Normally, our hands are full when we enter home and we are eager to not only free our hands but remove all the extra bags, clothing also the shoes which we don't need inside the house. Here are the entryway decorating tips to create a beautiful, spacious and convenient entryway.
Your entryway is the first thing guests see when they come into your home, so make a good first impression!
a- A Stylish Shoe Rack
A shoe rack keeps outside dirt out and gives everybody a place to put their shoes. Choose a rack that matches your decor.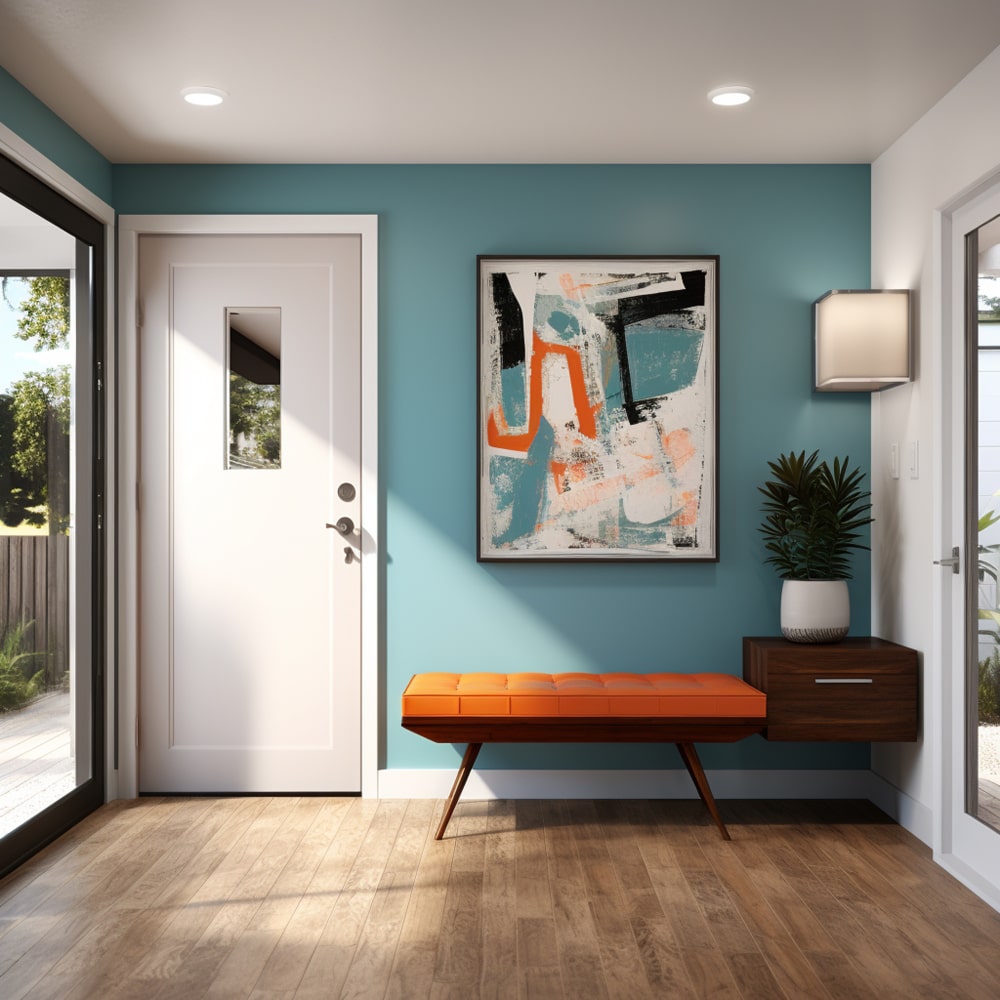 b- Mirrors and Lighting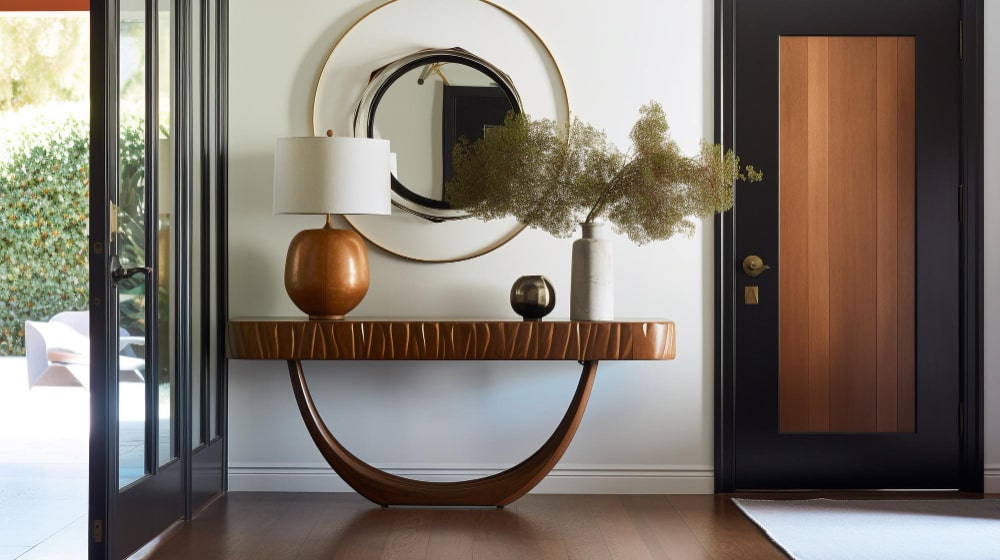 Strategically placed mirrors and lighting make your space seem more open. Spotlights illuminate entry tables while overhead fixtures brighten the whole area.
c- An Entry Table
An entry table provides a spot for keys, mail, and other items. Decorate the tabletop with a lamp, tray, bowl or other decorative accents to give guests a warm welcome.
d- Personal Touches
Add personal touches like art, plants or a rug to reflect your style. Framed family photos or an art print also make great conversation pieces for guests.
e- Hooks for Winter Wears
A coat stand needs more space. But if you have a winter seasons that is comparatively short you can, instead of having a coat stand just have a few hooks on the walls where you can occasionally put whatever seasonal clothing you are using.
Your entryway is the perfect place to showcase your home interior design esthetic. With some strategic furniture placement and personal accessories, you'll make visitors feel right at home as soon as they walk through the door.
Key to the right decor is not to over decorate though. Also choosing things that require less maintenance is also crucial as it faces more dirt than any other corner of our home.
2- Living Room: Designing a Stylish Yet Comfortable Space
Your living room is the heart of your home, so choose a home interior design that is not only stylish yet comfortable.
a- Create a Focal Point
Focus on your focal point, maybe a fireplace or big sofa, and arrange seating around it for easy conversation. Leave space between furniture so people can move freely.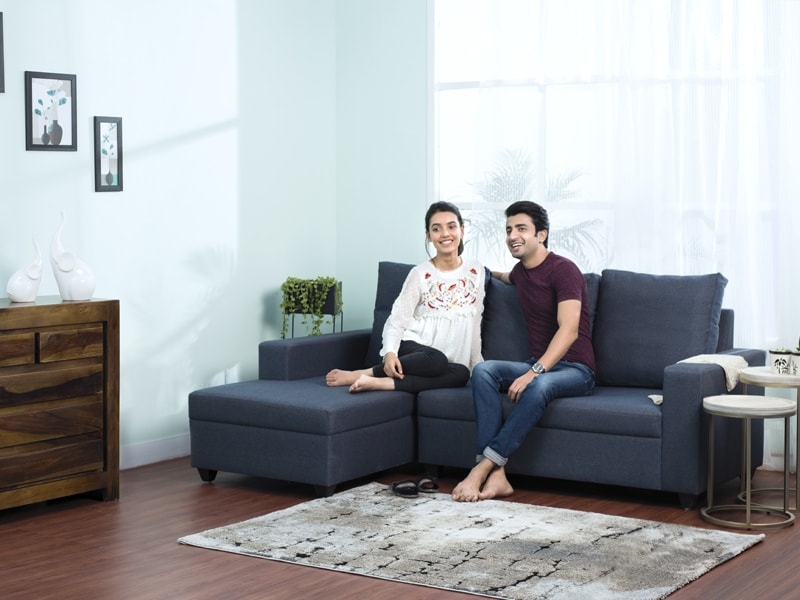 b- Adding Coffee Table
Add a coffee table for function and looks, but don't clutter it. Keep surfaces clear by storing items in baskets or cabinets.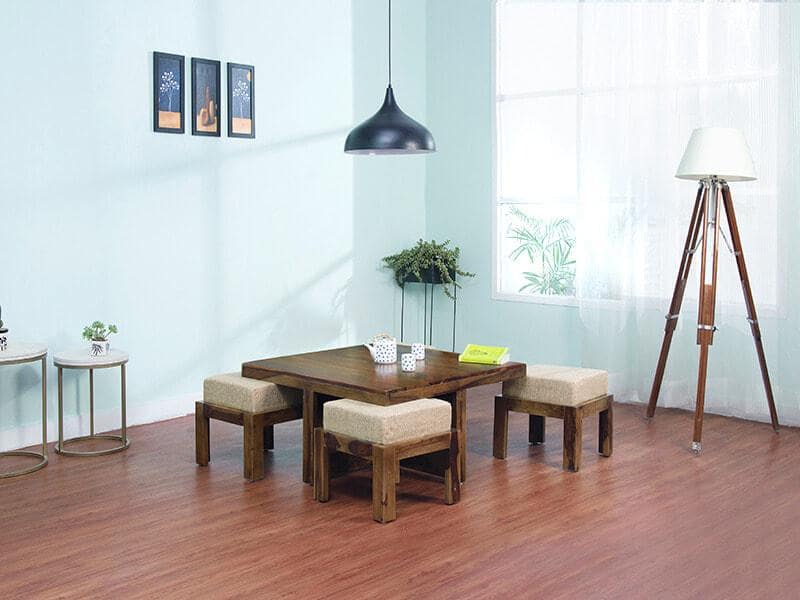 c- Adding extra Convenience
Line walls with bookshelves or media units to keep things organized. Group similar items together, like photos, art, or collectibles.
d- Use Lighting to create ambience
Use lighting, plants, rugs, and accents to complete the space. Place floor lamps in corners, table lamps on surfaces, and overhead fixtures on dimmers for ambiance.
Rugs anchor the room, add warmth, and define spaces. Choose natural fibers and a size that leaves some floor exposed.
Include personal touches with art, photos, sculptures or beloved collections. Keep arrangements balanced for the most stylish look.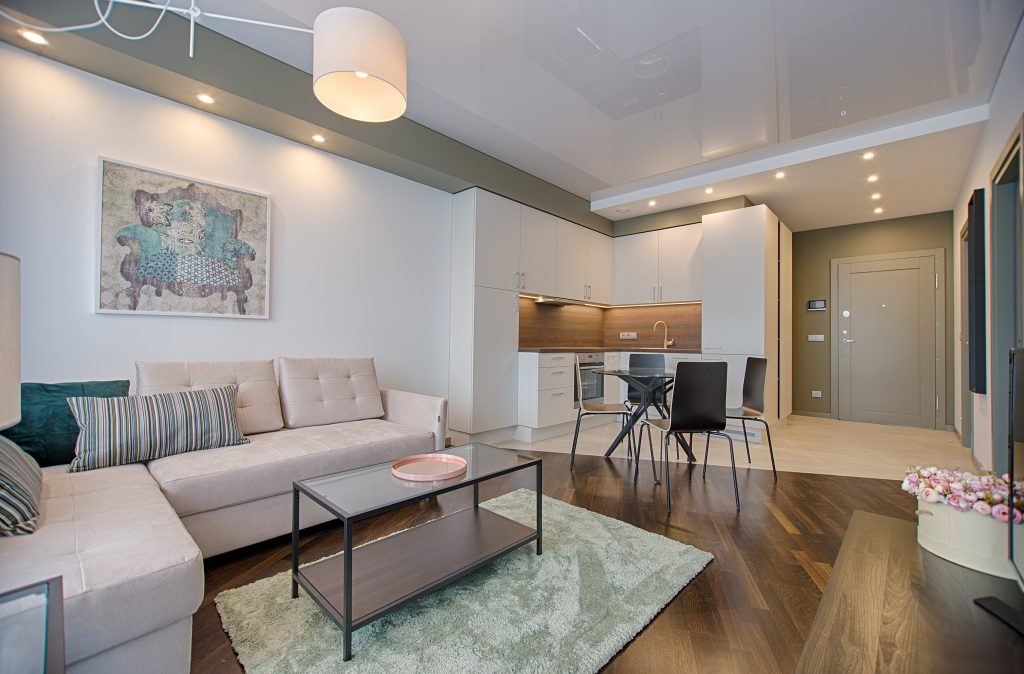 e- Helpful Nature
Houseplants make a room feel fresh and lived-in. Scatter smaller plants on tables and shelves or choose larger statement plants for the floor.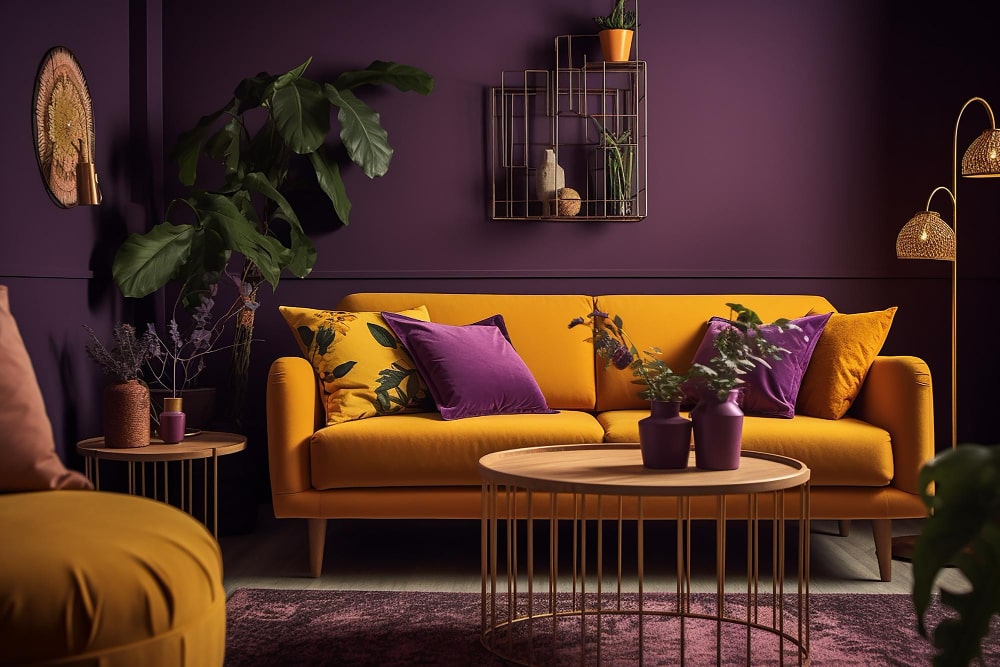 Your living room should be a place you love spending time in. While choosing a home interior design, focus on what makes you comfortable and the rest will fall into place!
3- Kitchen: Smart Storage and Workflow Solutions
The kitchen is the heart of your home, so an efficient layout and smart storage solutions are key. Yet we can not undermine the looks and appearance while choosing a home interior design for kitchen.
a- Cabinets and counters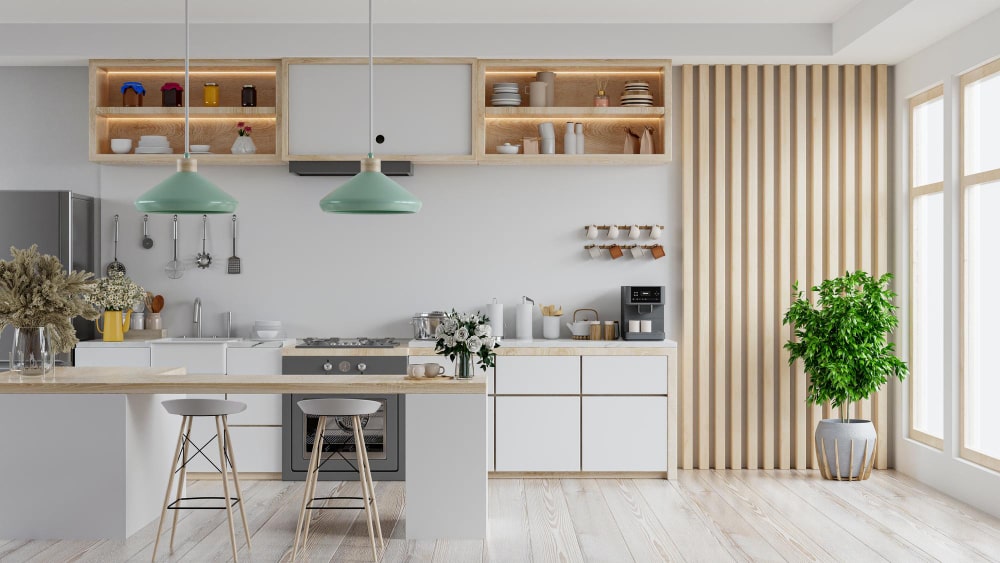 Group cabinets and counters in a triangular shape for easy movement between the fridge, stove, and sink. Open shelves display dishes and add style, while frequently used items are stored at eye level. Provide ample counter space, especially near the stovetop.
b- Lighting and ventilation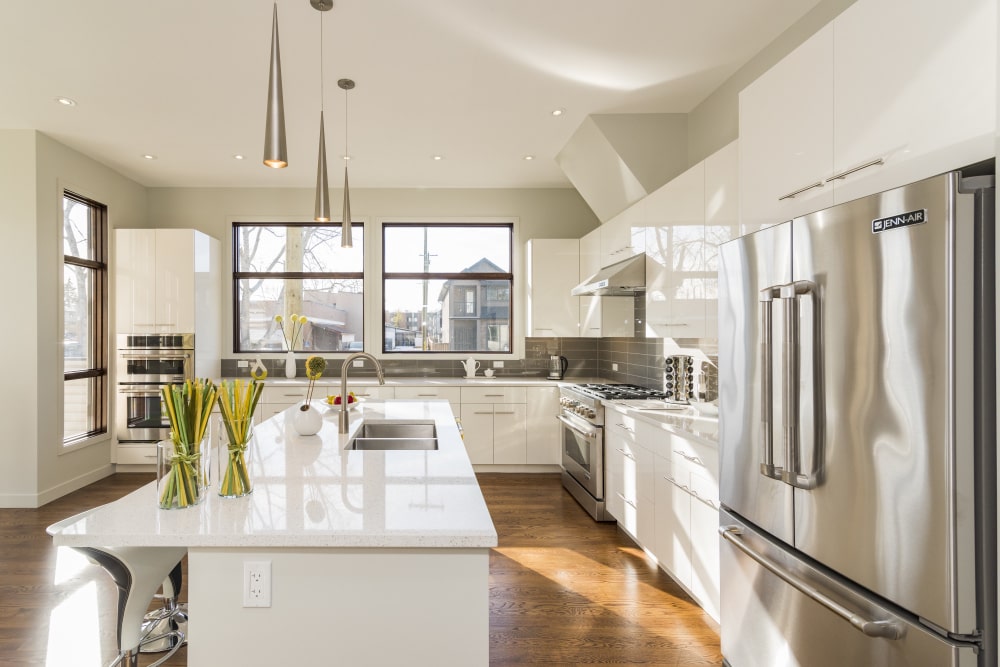 Well-placed task lighting, overhead fixtures, and natural light sources like windows are essential for any kitchen. Proper ventilation like a range hood will remove heat, odors, and smoke.
c- Appliances and tools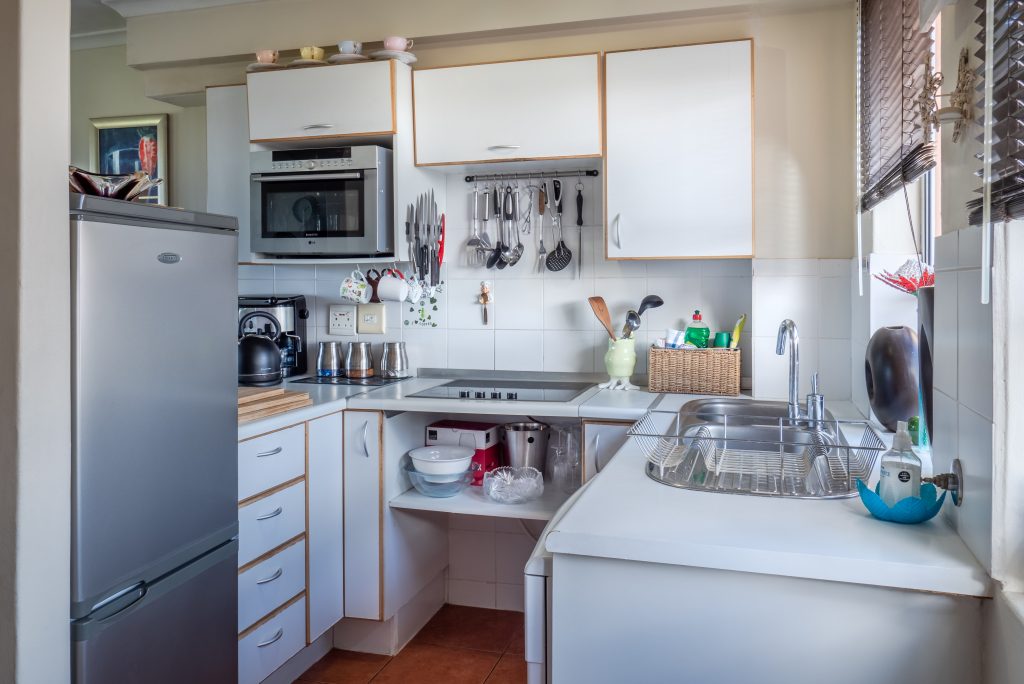 Store appliances within easy reach of outlets and their dedicated work areas. Keep tools like knives, colanders, and spatulas in a utensil holder or crock by the stove or sink.
d- Extra touches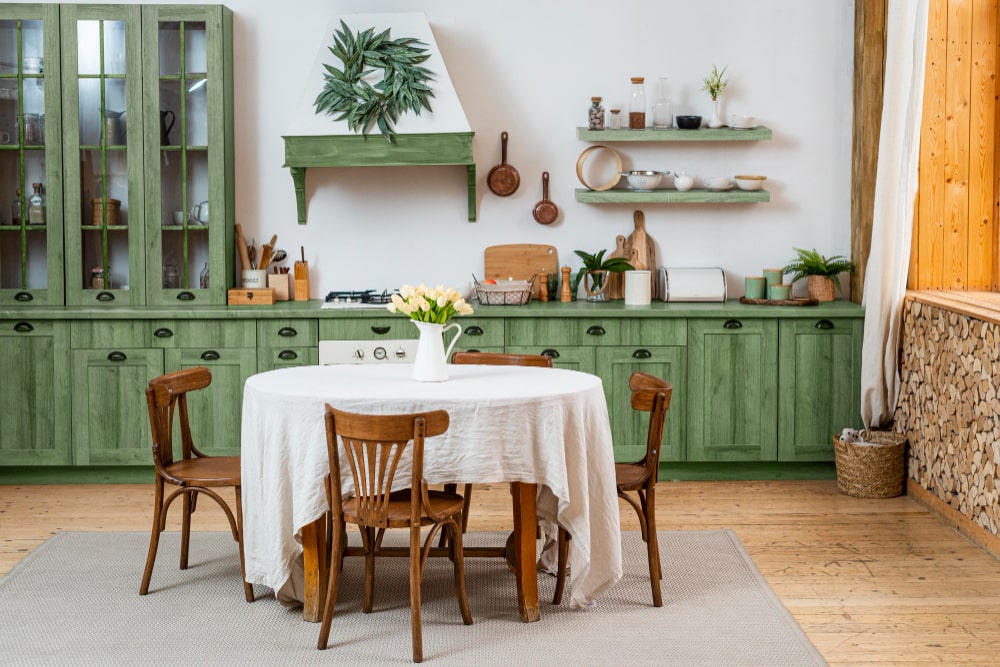 Add a kitchen island for extra counter and storage space, seating, or a casual dining area. Under-cabinet lighting provides ambient glow for a cozy ambiance. Framed artwork, houseplants, rugs, and decorative accents warm up the space and reflect your personal style.
A thoughtfully designed kitchen with efficient workflow and adequate storage helps make cooking and entertaining a joy rather than a chore. Paying attention to details like lighting, tools, and an inviting ambiance will ensure your kitchen is the heart of your home.
4- Bedrooms: Creating a Peaceful Sanctuary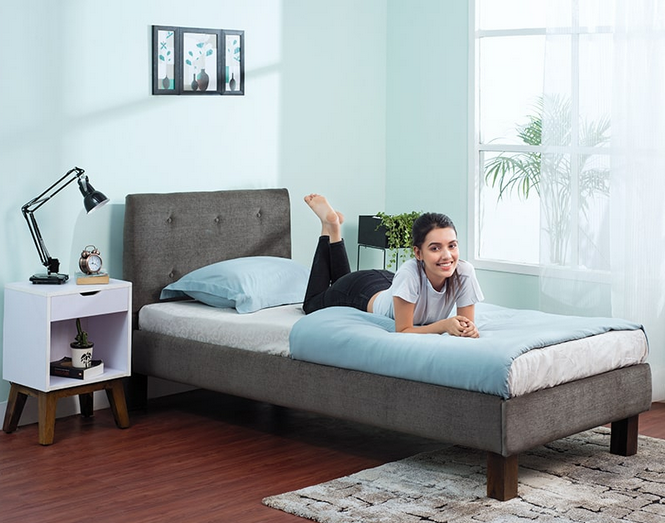 When designing your bedroom, the bed is the focal point. Place it against the longest wall so it's the first thing you see when you enter the room. Use bedside tables or nightstands on either side for lamps, books, and charging your devices while you sleep.
For storage, opt for dressers and wardrobes to keep your clothing and accessories organized and out of sight. Adequate lighting, such as overhead fixtures, table and floor lamps, help set the mood. A plush rug adds warmth and coziness underfoot.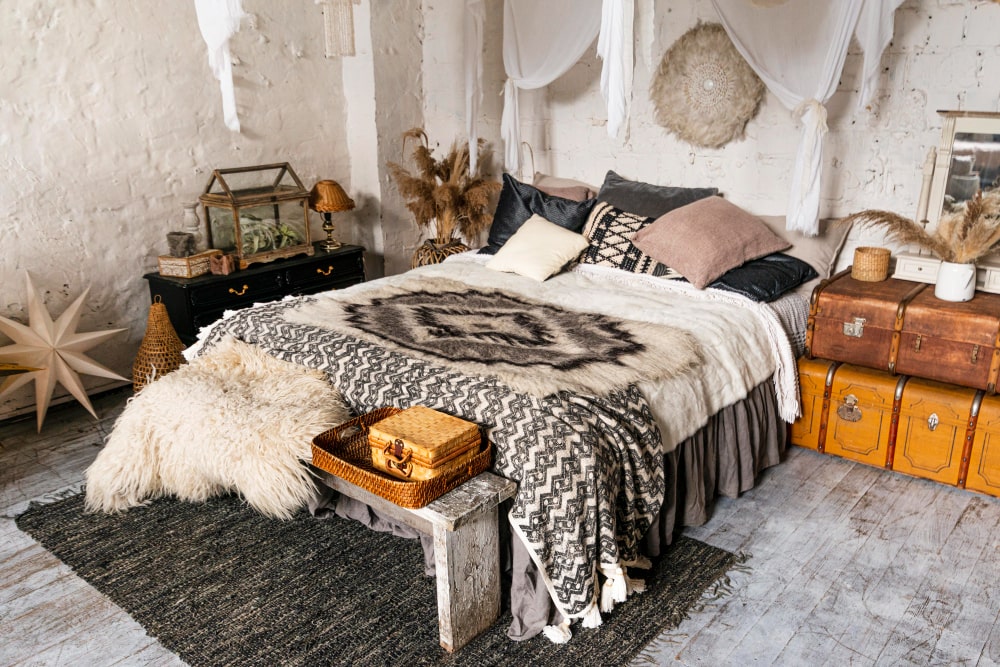 Keep your bedroom clutter-free and serene. Store out-of-season clothing, linens, and other items elsewhere. Your sleeping space should be a peaceful retreat for rest and rejuvenation.
5- Home Office: Boosting Productivity Through Design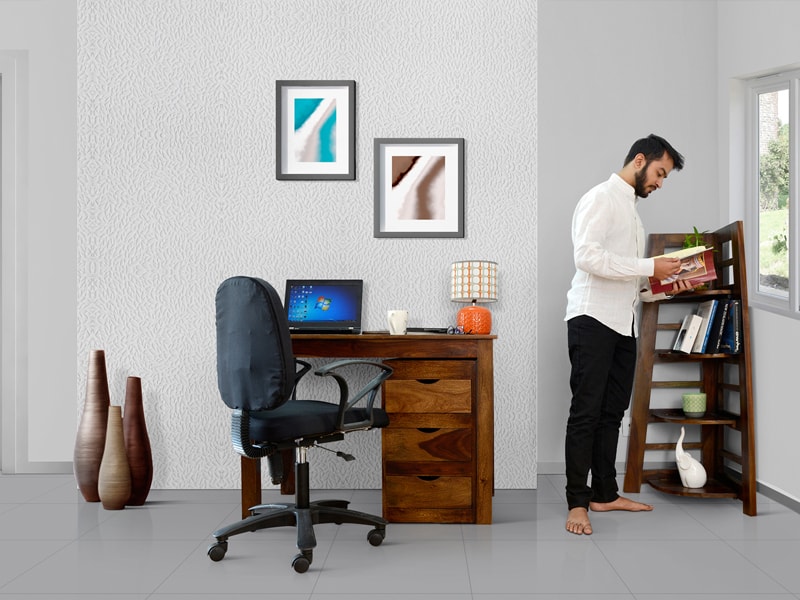 click to rent office furniture.
To optimize your home office for productivity, make sure to position your desk near a window for natural light and a pleasant view.
Ensure ample storage for files and office supplies so your space remains clutter-free. Built-in cabinets or shelving are ideal, but if that's not possible, look for a desk with drawers and consider under-desk filing cabinets or drawer units.
Comfortable seating, like an ergonomic chair, is a must for long hours of sitting. Your back and body will thank you.
Personalize your workspace with motivating decor. Hang art that inspires you, display photos of loved ones, or add greenery like a small plant or succulent. A soothing color palette and minimal distractions will help you focus.
With the right home interior design and furniture in place, your home office can become a productive haven for work and creativity. Make it a space you enjoy spending time in and you'll get more done with ease.
Conclusion
That covers some of the basic tips to design your home for maximum efficiency and comfort. Keep these principles in mind as you embark on your home interior design journey. Start with decluttering and organizing one room or space at a time. Make each area serve its primary purpose while also reflecting your unique style. Pay attention to lighting, storage, and seating arrangements. Keep things minimal yet cozy. Once you get the hang of it, you'll be giving expert advice to others on how to make their spaces as welcoming, productive, and rejuvenating as your own. Happy designing!