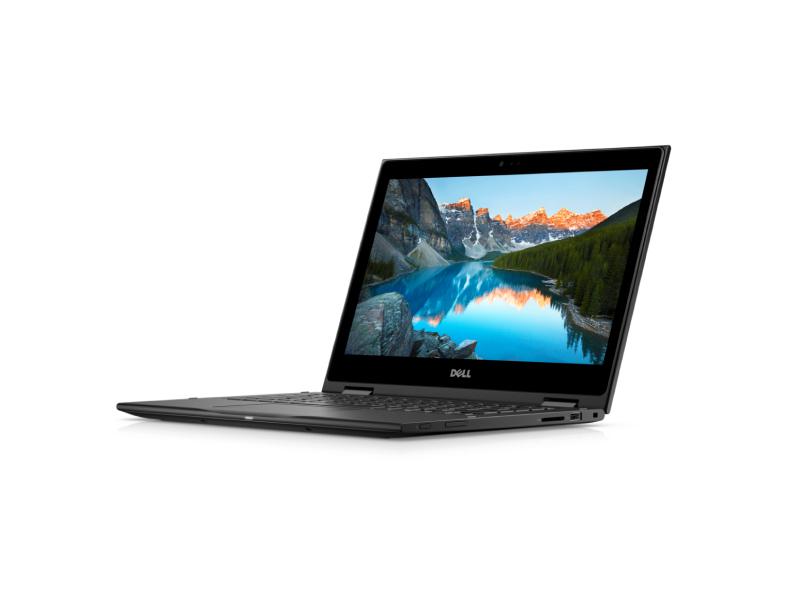 If you're hunting for a laptop for work, an ultraportable that's convenient to carry and with a power backup that lasts all day is your best chance. You should also consider the display, touchpad, keyboard, as well as its webcam quality since they may have a big impact on the whole user experience.
A diverse port set allows you to connect several peripherals or external devices without the need for a separate dock. Of course, you would want adequate processing power to perform all of your tasks.
We have compiled a list of our suggestions to help you make the right choice, whether you want to purchase or take the laptop on rent. The list also includes alternatives for various operating systems & form factors, so you can discover something that meets your requirements.
Top 5 Best Business Laptops for Work
If you're looking for a business laptop for work, that are easy to carry around with a battery that lasts long enough to get you through the day and has enough processing power to handle all of your tasks. Here's a list of the top 5 business laptops for work.
Lenovo ThinkPad E15 Intel Core i5 11th Gen 15.6″ (39.62 cm) FHD IPS Thin and Light
This Lenovo ThinkPad has the 12-level military certification. It also went through and passed over 200 quality inspections. This business laptop is specifically built and intended for professional use only. The nicest thing about this laptop is that it is designed for folks who value their privacy. It protects all of your important data to increase security.
Furthermore, the ThinkShutter ingeniously conceals the webcam and prioritises privacy above everything else. The laptop is ideal for your remote routine and is well-known for its ergonomic design. The device supports all types of audio, data transfers, and video. The always-on capability allows users to utilize it as a power source even when the laptop is turned off.
Specific Uses for Product – Multimedia, Student, Business
Processor – 11th Gen Intel Core i5-1135G7 Processor
Weight – 1 kg 700 g
Screen Size – 15.6 Inches
Operating System – Windows 11 Home
Graphics Card Description – Integrated
Special Feature – Anti-Glare Screen, Light Weight, Fingerprint Reader
12-grade military certification
Prioritizes privacy
Light Weight
LG Gram 16 Ultra-Light Intel Evo 11th Gen Core i7 16 inches Laptop
This attractive product is quite light. Guinness World Records has even acknowledged it. With a professional display and productivity-enhancing design, LG gram laptops help consumers enhance their productivity level. It is one of India's greatest and most popular laptops for both professional and personal use.
The laptop has a powerful CPU. Furthermore, the laptop has a 4-way narrow bezel that gives its users an immersive experience, which ultimately enhances the user's productivity. It is also much smaller than previous versions. The straight-lined design decreases distractions while increasing concentration. It has a great battery life that will last all day.
Specific Uses for Product – Multimedia, Personal, Business
Processor – Intel 11th Gen Core i7-1165G7 (2.8 GHz, Turbo up to 4.7 GHz, L3 Cache 12MB, 28W)- Window 10
Weight – 1 kg 190 g
Screen Size – 16 Inches
Operating System – Windows 10 Home
Graphics Card Description – Integrated
Special Feature – Light Weight, Thin
Powerful processor
Trendy design
Light Weight
Lenovo IdeaPad Slim 5 11th Gen Intel Core i5 15.6 inches FHD IPS Business Laptop
This slim laptop can sense your presence with just a small touch. Simply tap your finger on the screen to log in. The nicest and most appealing feature of this Lenovo business laptop is the camera, which has an unique privacy shutter. It guarantees that user security is the top concern and comes first. Even late at night, you can work productively with the lighted keyboard.
It features an 8-hour battery backup and a superb battery life, storage capacity, and so on. If you need a quick boost, you can put in the charger for as little as 60 minutes, as well as the rapid charge feature will let you boost your work laptop by roughly 70%.
Specific Uses for Product – Personal, Business
Processor – 11th Gen Intel Tiger Lake Core i5-1135G7
Weight – 1 kg 660 g
Screen Size – 15.6 Inches
Operating System – Windows 10 Home
Graphics Card Description – Integrated
Special Feature – Backlit Keyboard, Fingerprint Reader, Thin, Built-in Microphone, Anti-Glare Screen
Privacy shutter
Built-in Microphone
Amazing battery life
ASUS VivoBook 14 (2021), 14-inch (35.56 cms) FHD, Intel Core i7-1065G7 10th Gen, Thin And Light Laptop
This ASUS laptop offers easy mobility and productivity. The tablet delivers exceptional performance and colourful graphics to users. Its NanoEdge display has a smooth matte anti-glare coating to provide a completely immersive user experience. It is the best laptop in India for both business and personal use.
The dual-storage design offers high data read as well as write rates as well as substantial storage capacity. It is also rather light, making it easily portable. In addition, the product works swiftly and efficiently. This laptop's transparent silver and slate grey finish design makes it aesthetically appealing.
Specific Uses for Product – Multimedia, Student, Business
Processor – Intel Core i7-1065G7
Weight – 1.6 kg
Screen Size – 35.56 Centimetres
Operating System – Windows 11 Home
Graphics Card Description – Integrated
Special Feature – Anti-Glare Screen, Thin, Light Weight
Nano edge display
Easy portability
Efficient performance
HP 15s 11th Gen Intel Core i3 15.6 inches Laptop
This HP laptop is the finest business laptop that is less than Rs. 50,000. It has a significantly good storage and memory capacity, making it ideal for corporate use. It includes 8 GB DDR4-3200 MHz RAM, which allows users to conduct business without interruption. It features a 39.6 cm display. This superb and cost-effective business laptop has exceptional graphics and networking capabilities.
The finest feature is the HD camera, which has HP True Vision. It also has inbuilt dual array digital mics. Dual speakers, Alexa Built-In, and a full-size jet black keyboard with a numeric keypad, are among the other features.
Specific Uses for Product – Personal, Business
Processor – Intel Core i3-1125G4 (up to 3.7 GHz with Intel Turbo Boost Technology(2g), 8 MB L3 cache, 4 cores)
Weight – 1 kg 750 g
Screen Size – 15.6 Inches
Operating System – Windows 11 Home
Graphics Card Description – Integrated
Special Feature – Thin and Light, Anti-Glare Screen, Light Weight, Micro-Edge Display
Alexa Built-In
What Should be Considered When Buying a Laptop
Whether you are planning to buy a laptop for work or to attend online classes, finding a good laptop requires proper insight of must have features and specifications to streamline your search, here's a laptop buying guide and tips that can help you identify a laptop best suited to your needs.
Screen Size
The best laptop screen size ranges from 11 to 17 inches. Screen size of 12 to 14 inches is great since it is convenient to carry. Not only is screen size important, but so is resolution. Always opt for a Full HD resolution of at least 1920 1080.
Budget
Good laptops with various handy specs and features start at Rs. 40,000 and go up from there. Set a budget for your laptop search and stick to it. It will assist you in narrowing down your search. If you have your eye on a certain laptop, but it is out of budget, you can always choose to take the laptop on rent.
CPU
We're all familiar with Intel CPUs, but AMD's Ryzen CPUs are making their way into low-cost laptops. AMD's Ryzen 4000 & Ryzen 5000 gen laptops provide greater efficiency at a lower cost.
Webcam
A high-resolution webcam is required in a laptop. The greater the resolution, the better the video quality will be when attending virtual meetings or conferences.
RAM
In today's world, a minimum of 8GB of RAM is required for adequate performance, and if you want to conduct heavy duties, consider purchasing a laptop with 16GB of RAM for a smoother experience.
What is the difference between a business laptop and a personal laptop?
While the personal laptop provides versatility and a wide range of multi-media functions, the business laptop is designed for quicker processing and other characteristics that allow it to focus on tasks and work, whether for school or business.
A personal laptop is aimed towards the typical customer, who is unlikely to do anything fascinating or significant with their laptop. It doesn't matter if it's not operating well; the consumer would rather pay less for a product that they don't use frequently.
A business laptop is aimed at companies. They are more costly, but they are of greater quality, more dependable, and last longer. Every hour spent by an employee tinkering with a cheap, faulty laptop is no longer simply a loss of time, but also a waste of money. Money for the employee and potentially the IT person. The greater reliability of a business laptop is worthwhile for the company because it saves money in the long run.
Business laptops last longer.
Personal laptops offer better and unique design functionalities.
Business laptops give you more configuration options.
Business laptops offer you more security.
Get a Laptop on Rent to Save Money!
Business laptops are powerful, no doubt. But the better the laptop, the costlier it is. Though you don't have to worry about the cost if you decide to take the laptop on rent.
Yes, you can save a fortune when you rent laptop. There's no heavy down payment and installments that can upset your monthly budget. With Cityfurnish, you can take any laptop on rent that you require at a minimal fee. Plus, you have the option to update it when there's a new model in the market.
Visit the Cityfurnish website to get your desired laptop on rent without any hassle!