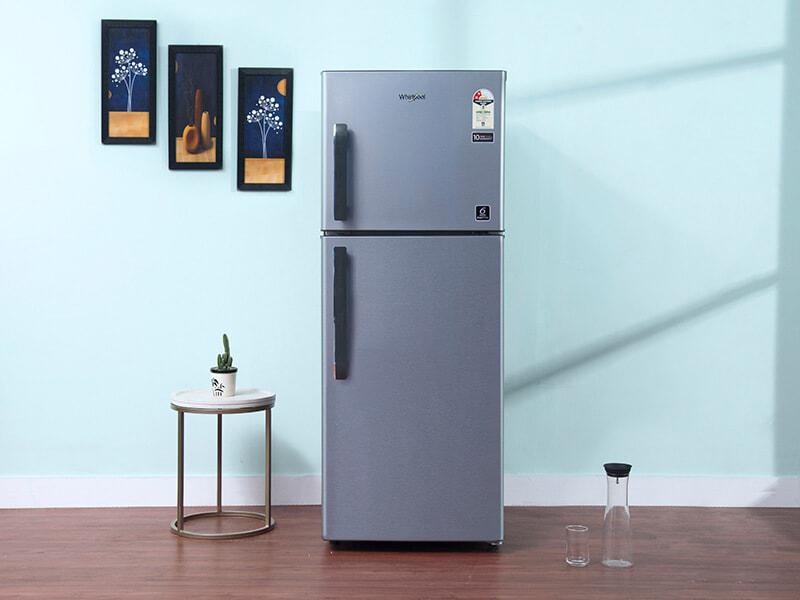 A refrigerator is an extremely important Home Appliance and buying a good refrigerator for your house is a big deal. It's a big investment and you do not, rather cannot change refrigerators that often. So, if you make the wrong choice, you'll have to live with the wrong decision for years, maybe even a decade or more.
Well, no need to freak out though. While it isn't every day you shop for a bigger home appliance as it is, a little planning ahead of time can go a long way. In this guide, we will lay out the usual mistakes that people often tend to make while buying a refrigerator.
One is choosing the wrong style and finish of the refrigerator for your home's decor. Another is not paying attention to the capacity that your food storage needs. And sweating the details is highly important, too. Cantankerous interior drawers are never fun or practical to live with. See if there are compartments for cold cuts, cheese, or dairy. You may not care, but at least check and analyze before you commit.
Here are the top mistakes that you can make while buying a refrigerator:
Getting the Wrong Style of Refrigerator
Refrigerators may be large appliances but they're far from immovable. There's a huge range of refrigerators from shapes, to sizes, to designs. Each of those styles has its specific strengths and weaknesses. Some refrigerator types generally cost less but there won't be many fancy features. Others tend to have all the latest features but the price is massive.
Buying the wrong style home appliance could mean you're stuck with it for a long time while having to pay a heavy bill. Know which refrigerator style suits your needs: whether you need top freezers or bottom freezer, see if you want to go for a side-by-side model or a french door. Choose wisely!
Top Freezer
This is a perfect budget refrigerator. Ideal for those who have a smaller space, want to save money and don't require any fancy extras. However, if you want a stylish appliance with lots of storage, do not go with this.
Bottom Freezer
This is an ideal choice for those who want to have more storage space than top freezer ones. But if you have back issues or can't bend down, this one is not recommended.
Side-by-Side
Perfect for those who want ample storage and modern features, or people who have a narrow kitchen. Not ideal for the people who want extra, easy to access apartments. For example, quick apartments to get drinks or snacks.
French Door
A perfect choice for the people who want all the new and advanced features and have a big budget.
Not Paying Attention to the Refrigerator's Storage and Capacity
Each refrigerator owner is different, with different requirements. You need to determine which kind of fridge suits your needs, particularly the storage needs. If you're a person who tends to keep lots of items on ice for a long time then make sure to select a refrigerator with plenty of freezer space. In this case, the best choice would be a side-by-side model. If you're the opposite of that, then a big French-door fridge would be best for you and would likely be more your speed.
Forgetting to Check the Measurements of the Refrigerator
No matter what refrigerator style you get, one massive misstep is not ensuring the measurements are right. Make sure your new home appliance will fit into the same spot you want it placed or the place where your current refrigerator is at. Measure the dimensions of your space or the old refrigerator and then compare them with the set you want to get.
Ideally, the appliance should be similar to or smaller than the space. With that, also measure the counter depth as some refrigerators can stick out far beyond your counters, taking up unnecessary space. Another important point is the entry points, measure those as well i.e., the front door, hallway, basement door, etc., to avoid any unexpected issues or complications in the pathway.
Ignoring the Appearance of the Refrigerator
The appearance and overall look of the refrigerator you ultimately settle on is a huge deal. Apart from the refrigerator's or any other home appliance's features and functions, its exterior and look can have a huge impact on your room's decor.
Make a wrong choice and the refrigerator can ruin its surroundings — giving your kitchen a random and cluttered aesthetic. Depending on the look or aesthetics you're going for, you may consider that the refrigerator matches the colour and texture of the other appliances placed nearby it.
You could also be bold and do the opposite – select a refrigerator with striking colours or a retro-inspired design. As long as the rest of your space or room is neutral, your distinctive home appliance will serve as a positive focal point in the room.
Neglect Other Small Factors of the Refrigerator
Another trap that many people fall into while hunting a perfect refrigerator is ignoring or neglecting other, smaller factors of the set. For instance, overlooking the details about the interior. Check how easy it is to open and close the refrigerator's crisper drawers. If there are any sharp edges anywhere in or around the refrigerator that could scrape or scratch you or your loved ones' knuckles or forearms.
Sometimes refrigerators do not have dedicated compartments for products like meats, cold cuts, cheese, or dairy. Or if you want to have an ice maker, or a water dispenser, or the auto fill water pitcher. You need to check if there is a water line nearby. It is always best to know all this information before you commit to a big and expensive home appliance like that.
We hope these tips help you make the right choice, without making the same mistakes that many people often do. In case you want to get a heavily priced refrigerator but do not have the budget to purchase it, you can always choose the better, more affordable option: renting. Get the perfect refrigerator for rent. Browse through our website and choose from a wide range of home appliances!