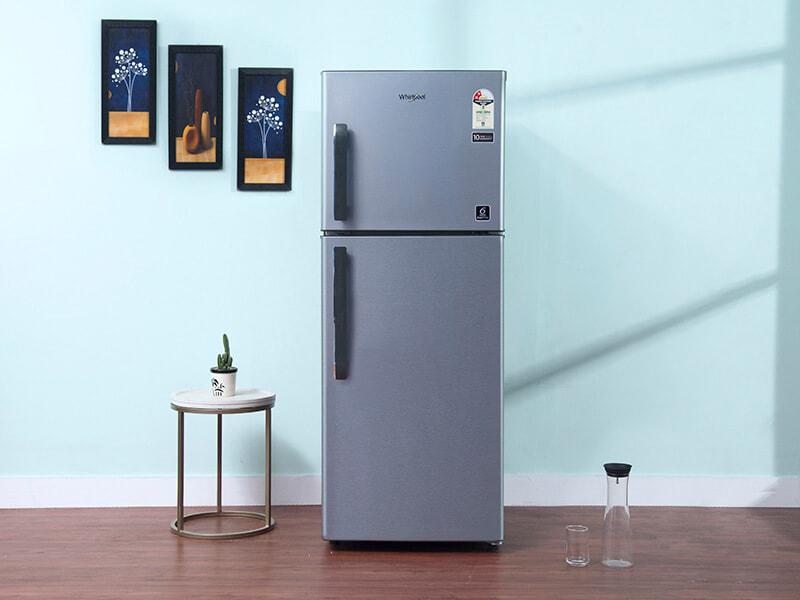 Our refrigerators keep us going by storing snacks and keeping our foods fresh all year. Don't lose your calm when your kitchen is overflowing with food items, including Tupperware meals, dinner ingredients, and many other stuff you've lost count of. Allow your refrigerator to help you in remaining calm and not stressing over the minor food items piling up in your kitchen.
A fridge is among the most common types of home appliances. It keeps the internal temperature significantly lower than the outside temperature, which is how it retains the freshness of the food products without causing any problems. Today, we cannot even begin to imagine our lives without a refrigerator since it allows us to keep the food items fresh and safe for a prolonged period of time.
So, if you're thinking about upgrading your old refrigerator this summer or buying a new one for your new house – you may already be thinking about trying to work out the budget. Thinking whether to buy or take the refrigerator on rent. Repairing a refrigerator is not always an option, so what should you do? Because summer is here and a house certainly cannot function without a fridge, can it?
Reasons to Get a Refrigerator this Summer
The main purpose of a refrigerator is to keep your food cool. Cold temperatures keep food fresher for longer. The basic concept behind chilling is to slow down the attack of germs (which all food has) so that the bacteria cannot ruin the food for a longer period of time.
Refrigerators have a massive cooling system that is important for keeping your food as well as drinks fresh and cold for a longer period of time. One cannot imagine living in a tropical country like India without utilizing or surviving a refrigerator.
Especially during the summer, you need to have a fridge to keep your water & other drinks chilled and enjoy them to the fullest. And for the other drinks like lemonade or roohafza, of course you need ice. Well, without a fridge, you cannot get ice.
So, if your old fridge is giving you a hard time and not cooling you food items or water fast enough, and you're thinking of getting a new one. This blog is for you. Of course, getting a fridge requires you to put in a huge investment, but we have a better option for you. Renting! Yes, you heard it right. And yes, it totally makes sense. Here's how –
5 Reasons to Rent a Refrigerator Instead of Buying
Summer is already here, and a house needs a fridge to function, to keep the food safe and not let it go rotten, and to keep other things preserved. Which is why it is highly important to get a fridge – buy or take a good refrigerator on rent is the real question.
Of course, getting one is a necessity. However, buying a refrigerator outright is a major investment not everybody is prepared to do. But how can you know when it's preferable to buy an appliance and when it's better to rent one?
Are you planning on renting your home for a few years? Do you want to buy a fridge if your flat has one, rent a home appliance, or let your food go to waste? Before you make the decision to buy or take home appliances on rent, there are numerous things to consider.
Here why you should rent a refrigerator this summer –
Rent a Refrigerator Keeping Your Future in Mind
If you are renting an apartment while you're away because of your studies and need to install some home appliances in it, contemplate if you will need that fridge after you return home. There's no reason to buy anything like that and invest a huge amount if you won't need it after a year or two. Taking the refrigerator on rent will benefit you now and, in the future, since you will be able to simply return it and not have to worry about what to do with it or try to find buyers to sell it.
Working in a Different Location
Your work may need you to spend a year or more in another city, whether to help build up a new business or to prepare for a future position. If that's the case, and you need to furnish the flat for a year or two, renting the appliances is an excellent alternative. Purchasing appliances and furnishings in this instance is not a smart idea unless you are certain that you will need them later.
Multiple Options in Different Categories
Refrigerators are a substantial financial investment. This appliance is categorized into several types, each of which performs a particular purpose. The top freezer model has a conventional appearance. The side by side model is well-sized. The bottom freezer has a practical configuration and plenty of storage capacity. French door designs have a small swinging space and are energy efficient. Mini refrigerators, on the other hand, are small-scale models with limited storage space.
If you want to buy it, you need to think of your budget to get your desired fridge. But that's not the case with renting. When you take a fridge on rent, you have the freedom to choose your any model that you want, without worrying about the cost. You can simply pay a nominal subscription fee and enjoy the benefits. Isn't that amazing?
Customization & Upgradation
Need to move to a new house, or saw a new model and want to get a that one but worried about the cost? Of course, when you purchase a fridge, you cannot simply change it that frequently. Well, renting allows you that freedom. When you choose renting as an option, you can forget about that issue with rental services. When you decide to rent fridge, you also get to upgrade it whenever you want. New model? You got it. Customized fridge? You got it.
You can just let your rental service provider know and they will take care of it. Some companies, like Cityfurnish, even provide you with free pickup and delivery services.
No Headache of Maintenance
After a certain period of time, normal wear and tear or damage on appliances is unavoidable. What if there's an issue? When you buy an appliance, you are responsible for everything. If there is any damage, you must pay for its upkeep. While some argue that renting a home appliance is more stressful since you have to be more careful because the equipment must be returned, this is certainly not the case.
Renting home appliance including a refrigerator relieve you of the headache and worry of maintenance. Rental companies like Cityfurnish provide you with damage and maintenance protection. Not only that, you may also get to have a damage waiver, if you're lucky. So clearly, renting a fridge would be a much saner choice.