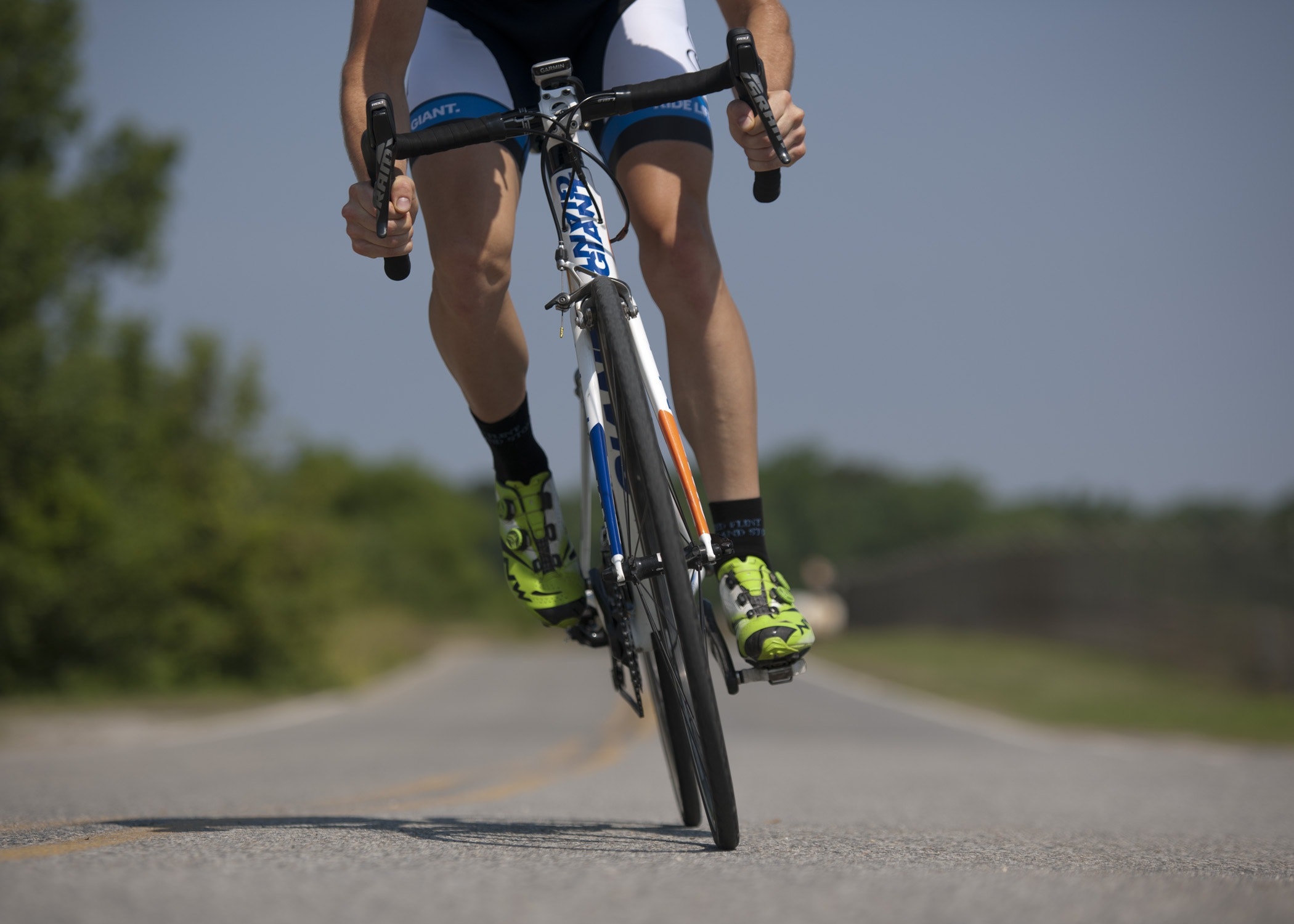 Cycling is a low impact aerobic activity that can improve one's health and fitness. It is a useful exercise that many people may include into their daily lives as a mode of transportation, a leisure activity, or a competitive sport. It is a highly popular physical workout method because it is simple to learn and suitable for people of all fitness levels.
Taking up bicycle riding might prove to be one of the smartest decisions you can ever make, whether it is to improve your fitness levels, physical or mental health, or as an environmental option. Getting a bicycle or even taking a bicycle on rent to ride it on a regular basis is one of the most efficient tactics for lowering your risk of health problems associated with unhealthy lifestyles.
One of the most important things that you can do for your health and well-being is to engage in regular physical activity, such as cycling. Many guidelines indicate that individuals engage in 150–300 min of moderate or intense intensity aerobic activity each week in order to reap significant health benefits.
According to research, more individuals are cycling than ever before, and experts continue to link cycling to greater fitness and decreased chances of certain diseases.
Are you still not convinced of the perks of cycling? Here are 9 reasons why you should ride a bike, whether you want to better your health or happiness.
Cycling Can Help You Lose Weight
Cycling on a regular basis, particularly at a high effort, can help decrease your body fat levels, promoting adequate weight control. Additional research suggests that combining sprint plus strength training with regular cycling can temporarily enhance your metabolism and muscle mass, allowing you to burn more calories even when you're not moving.
Cycling Helps Improve Blood Pressure
High blood pressure, often known as hypertension, is a risk factor for heart disease in certain people. Some specialists believe that physical exercise, such as cycling, might be the main technique or treatment for many health related issues or illnesses.
Cycling can also help you with your blood pressure problem. It is known to decrease the blood pressure over time. According to the research and health analysts, blood pressure can drop by 4.3 percent after 3 months of cycling and 11.8 percent after 6 months of cycling. Cycling, according to one research, is an effective means of lowering blood pressure in patients with type 2 diabetes.
Cycling Improves Lung Health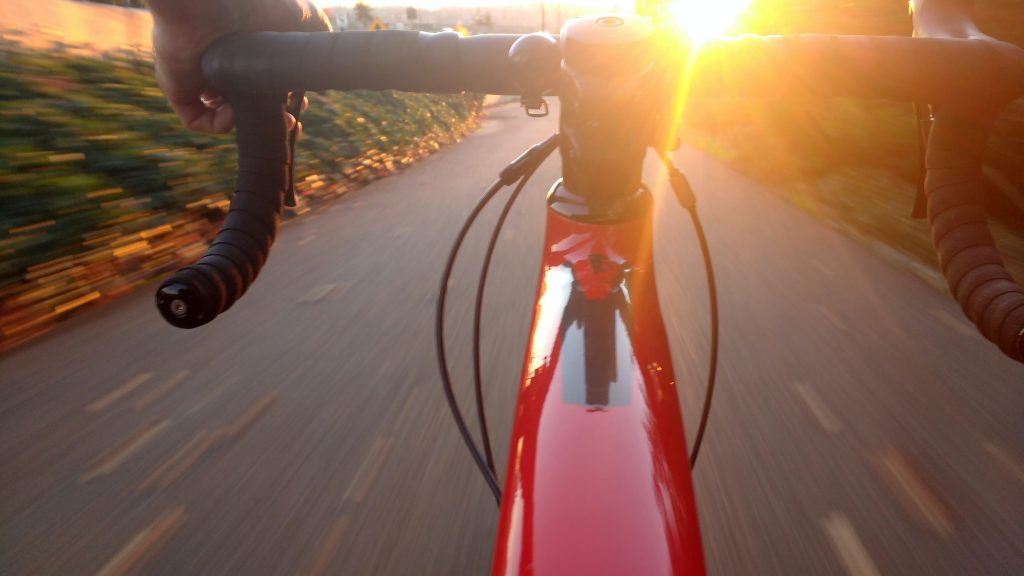 Cycling can help in the improvement of cardiorespiratory health. According to an older study, cycling for 170–250 minutes per week can significantly enhance lung health.
One study underlines the importance of exercise, such as cycling, in keeping the lungs healthy for both those with and without lung conditions. Physical exercise, according to other study, can assist the immune system protect a person from respiratory illnesses like SARS-CoV-2, which causes COVID-19.
Cycling on a regular basis can also assist increase lung function in those who have a lung problem. Cycling, for example, may be used as part of a pulmonary rehabilitation program for persons with chronic obstructive lung disease.
Cycling Helps Reduce Stress
Cycling is one of the most powerful stress relievers, and it has been proved to be as effective as – if not more effective than – pharmaceuticals in a variety of situations. People seek a stress treatment when it is too late or they have already been overstressed. It is far preferable to develop habits for coping with stress on a regular basis before it gets to that point.
Cycling is thought to reduce cortisol (stress hormone) levels in the body, which affects deep and quiet sleep. It also stimulates the creation of serotonin, which aids with sleep. Cycling can also help to balance your circadian cycle, which can improve your sleeping patterns.
Boosts Fitness Levels
Many guidelines advocate regular aerobic activity, such as cycling, walking, jogging, or swimming. Cycling can be very beneficial for fitness since it allows people to adjust the intensity to their requirements.
According to one research, persons who cycle frequently or include cycling into their physical activity are usually fitter than people who engage in other physical activities. According to the same survey, about 90% of persons who cycle to work meet physical activity goals.
Cycling Boosts Productivity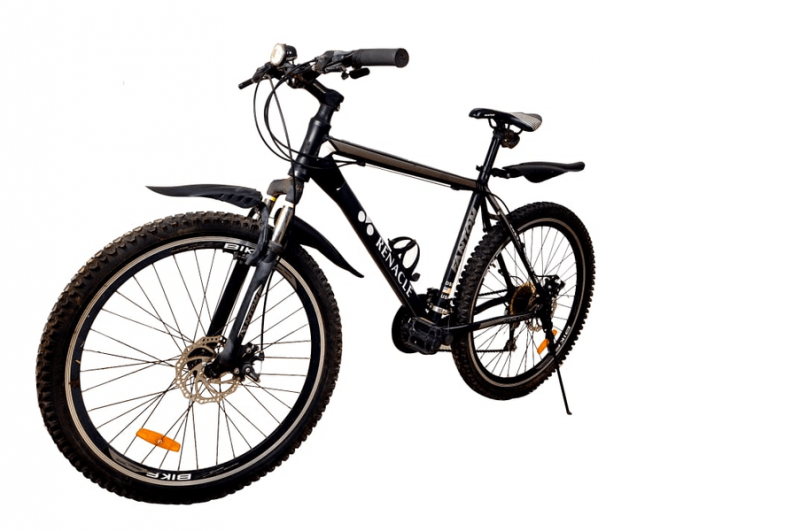 Physically fit people have been demonstrated to have a 4-15 percent increase in productivity and a 27 percent decrease in work mistakes.
Employees who cycle to work are more productive because they have more energy and can focus for longer periods of time. They are more dependable and on time. Promoting cycling to work can cut absenteeism by up to 80%.
Cycling also improves problem-solving skills, which are helpful in practically all occupations. A brief afternoon bike ride may also boost your energy and help you have a lot more productive day.
Cycling Can Lower Cholesterol
Cycling's health-promoting actions can also help improve cholesterol levels, which can enhance cardiovascular health and lessen your risk of stroke and heart attack.
Indoor cycling had a favorable effect on total cholesterol, according to a study of 300 research. It has been shown to increase HDL (good) cholesterol levels while decreasing LDL (bad) cholesterol & triglyceride levels.
Cycling Can Improve Mental Health
According to one study, persons who engage in physical activity had a 32% higher wellbeing score than those who do not.
Exercising can improve your mood in a variety of ways, including the release of endorphins and adrenalin, as well as the improved confidence that can come with achieving new goals (such as completing a milestone or getting closer to your cycling goal).
Cycling on a regular basis can help with mental illnesses such as depression & anxiety. This is due to the health advantages of exercise as well as the enjoyment that riding a bike gives.
Cycling will Improve Your Balance, Posture, & Coordination
You'll enhance your general balance, coordination, and even your gait as you stabilise your body while keep your bicycle upright.
Balance tends to deteriorate with age and inactivity, therefore it's important to maintain it. Improved balance aids in the avoidance of falls and fractures, lowering your chance of injury and keeping you on the field.
Get a Bicycle on Rent and Save Money
Cycling is a terrific sport for a variety of reasons. If you want to be happy, you need to give your mind a boost of optimism. Riding a bike on a regular basis provides psychological and mental advantages that allow us in maintaining a happy attitude in our daily lives.
Though there are several advantages to cycling outside, some people may have personal reasons for avoiding cycling on public roadways. There might be a lack of time, a hectic schedule, safety worries, and a variety of other factors. Renting a bike is the best alternative.
You may easily rent a cycle and work out at home, in your comfort zone. Doesn't it sound good?
Check out Cityfurnish website, browse through their collection and get yourself an cycle on rent to maintain a healthy lifestyle.