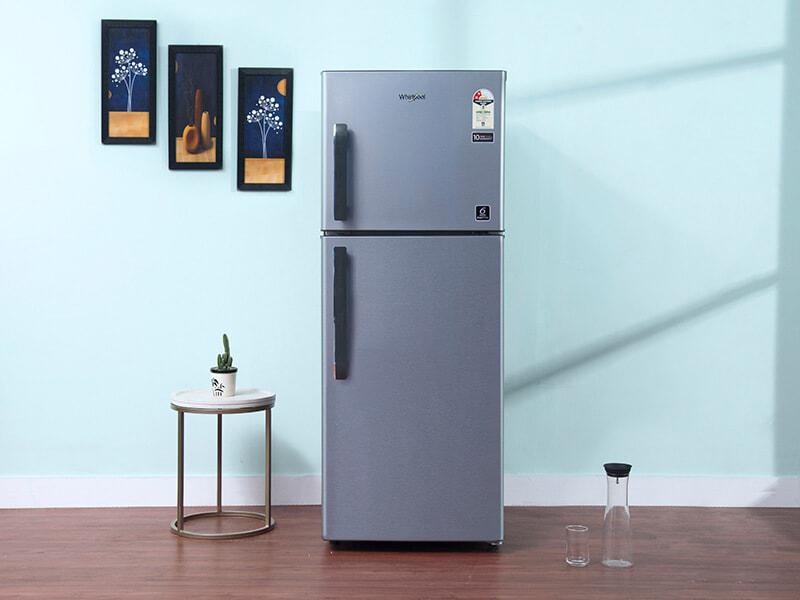 If there is one thing that a kitchen needs to have apart from some delicious food, it's a place to keep the food safe, store it at the right temperature so that it doesn't go bad. Yes, we're talking about refrigerators – one of the most essential home appliances.
It is not a piece of new information – everyone knows how important it is to have a refrigerator in your home or more specifically the kitchen. But what most people tend to overlook while buying a refrigerator is how many types and kinds of refrigerators are available in the market to suit their specific needs.
Hence, it becomes imperative that you do not rush your decision – whether it's buying of getting a refrigerator on rent – put some extra thought into it and analyses some of the crucial factors and features before making the decision.
Modern refrigerators have evolved with time. They are more than just a place to keep your food items cool. Today's home appliances manufacturers aim to aid convenient as well as healthy living, which is why they have been producing the products with some fantastic time-saving features.
But that means you have to play your part too – which means you need to know what features you need in your refrigerator. So, here we will explore some of the must have features you should look for while getting your new refrigerator.
Keep reading to know about these key features to make a smart buying decision and save yourself many future inconveniences.
Refrigerator's Shelves – Adjustable or Not?
Check how the refrigerator's shelves are. Usually, tempered glass shelves are considered the standard choice in refrigerators, but it is also crucial to check that they are adjustable.
Tempered glasses are designed to be safe, strong, and durable. However, to maximize the space and make the refrigerator's cleaning more manageable, these shelves should be flexible.
Moreover, these adjustable shelves allow you to change or tailor your refrigerator according to your specific needs, so you can have as much space as you need to keep all your chilled food items organized.
Energy Efficiency Stars on the Refrigerator
Ever see those stars stickers on home appliances? Know what those are for? Those state how good the appliances are at saving electricity. Always make sure to check the details about the energy efficiency.
Energy efficient home appliances can provide you savings of approximately 10 per cent on your energy i.e., electricity bills each year. Only the most efficient electric appliances models qualify for Energy Star ratings. Therefore, it is essential to look for the energy efficiency stars sticker on the refrigerator.
While you may have to pay a little more initially while buying the refrigerator, you will not only reduce your electricity bills later on, but you will also passively reduce your environmental footprint.
Check the Refrigerator's Counter Depth
Counter depth home appliances have been around for many decades, but this one feature is often overlooked by many people. When you choose a counter depth fridge or refrigerator, you get to achieve a more customized, built-in look. A counter depth fridge can add nice sleek lines to any style of space, specifically the kitchen. And they are particularly effective for the contemporary kitchens where clean lines are important to the overall space's aesthetics.
The More the Doors, the Better – 4 or 5 Door Refrigerator Models!
The more doors that there are, the better will it be to adjust your storage according to different food items. A refrigerator with 4 or 5 doors will provide you with more options for temperature control as well as give you the adjustable storage space. This can create optimal conditions for your food's safety as you get to tailor your fridge to suit its contents. With 4 or 5 doors, you can easily create separate sections – for instance, can make colder sections for the meat and dairy products with cool sections for your other products and chilled drinks. This will allow you to efficiently prolong the lifespan of any perishable items that you might have and save on the food's wastage.
Take a Look at Refrigerator's Ice Functions
While many new refrigerator models now come with a feature or the ability to produce ice, there are some refrigerator models that have even greater and better ice functions. For instance, some fridge models have a quick ice function that speeds up ice production by approx. 50%. This is a very useful feature if you like being a host and entertaining or planning big family gatherings, that's where you need plenty of ice for chilled drinks.
Tech-Savvy Refrigerators!
Are you tech savvy? Well, if you are then you would definitely want your refrigerator to be much more than just a standard storage space for your food items. Consider this feature if you want something advance. Nowadays, LED screens on fridges help you leave notes, adjust the temperatures, access any online recipes and even stream your music. This is an absolute fancy feature and will sure make your cooking more fun in the kitchen. But having said that, it is not a necessity in any way and you could simply give it a pass if you are on a certain kind of budget.
In-Built Entertainment in Refrigerators
This is another tech-savvy thing that you might want to check out. Again, this is not a highly important or necessary feature but if you like to fancy up the place. This might just be the thing for This is a relatively new feature, but with this built-in entertainment feature, you get to watch television while cooking.
Some new refrigerator models feature sleek & clear television screens in them, so there is no need for you to tie up countertop space with a portable model. This makes cooking fun and takes it along with a program to a whole another level.
Although all these amazing features make it extremely easy to let you get carried away, there are some other essential considerations that you need to make before your final buying decision. It is important that you check your available space and the size of the appliance.
You also need to make sure it is in your budget. Determine which features are really important to you & your family. Finally, also think about the aesthetics of the fridge – its styles, colours, designs, etc. The safest and most affordable option to opt for is to take your desired fridge on rent.
Browse through our website, select from our wide collection of home appliances on rent and get free delivery, pickup, maintenance, and much more, without any hassle!