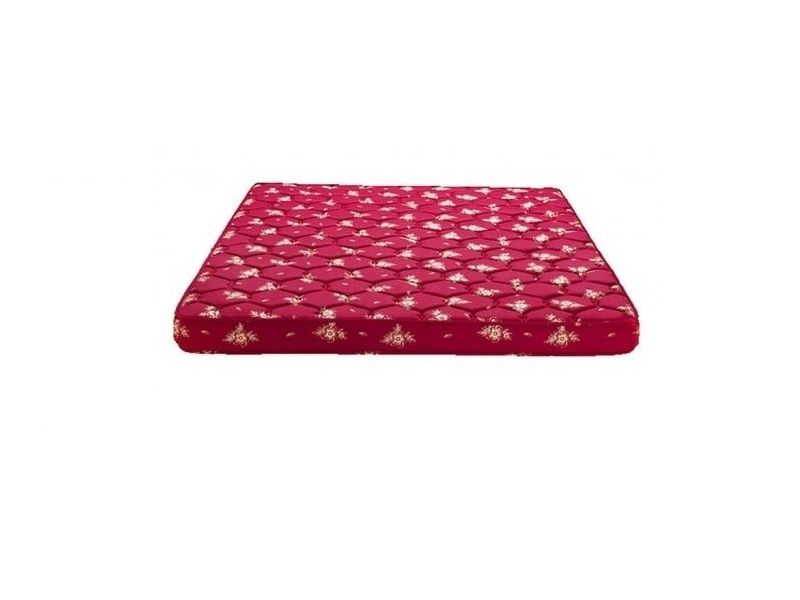 If you are trying to get a new mattress for your bed, it can be quite challenging to figure out where to start. Are you going to shop for it online or in-store? Do you prioritize choices that are budget-friendly or would like to go for a fancy model? And what about the shape, size, design, and type of material? Yes, there are a lot of things to take into consideration, particularly if it is the first time you are shopping for a mattress.
We are going to walk you through exactly how to pick the right mattress for you in this helpful guide. We're going to talk about various kinds of mattresses and how to decide what's going to fit best for your style of sleep. Knowing the fundamentals of each of these styles will serve as a basis for your search for the best mattress.
1. Hybrid Mattress
There are two key elements of hybrids: an innerspring support center and a substantial system of foam comfort. The comfort layers may include foam or silicone, and often even a shorter coil layer can be used, which is called micro-coils.
The top comfort foam layers, offer contouring support, hugging your body as you sleep. It can often produce a weightless feeling, combined with the pocket-coil springs, that is very calming to a lot of people.
These mattresses provide a mix of bounce and contouring, with low heat retention. If you are someone who tends to sleep in various positions, this is the kind of mattress for you, depending on exactly how they are designed.
2. Foam Mattress
These mattresses are completely made of foam, without coils. They aim to provide the body, pressure relief, and motion isolation with above-average contouring, making them a good option for side sleepers and couples. Of the foams used in these mattresses, the most well-known is memory foam. It's high-density foam structure is both incredibly soft and energy absorbent.
Making it a perfect surface for sleeping. In response to heat and pressure, mattresses made of memory foam actively mold according to your body shape. This enables the surface to disperse bodyweight equally when occupied and return to its original shape once the pressure is removed.
This kind of mattress is good for couples and people who tend to sleep on their side. This is also a good option for people suffering from backache, particularly the one with memory foam, as it is incredibly soft and molds according to the body shape.
3. Innerspring Mattress
This kind of mattress has been around for a long time. Since that time, they have been continuously improved to provide maximum comfort. The mattress is well ventilated since there is a lot of hollow space between the springs. Therefore at night, they will keep you cooler than the normal foam or memory foam mattresses.
This kind of mattress has a coil-based support structure and a few other layers. Although the coils provide some assistance, pressure relief is often not present in the innerspring. Their sleeping surface is bouncy and has minimal motion isolation.
As these come with a lower price tag, this is popular among shoppers with a price constraint. Speaking of price, if you have a limited budget, another option is to order your mattress on rent.
4. Latex Mattress
Some call it an all-latex or true-latex mattress because all of the layers of a mattress are filled with latex rubber. We simply use the word latex mattress for the sake of convenience. With mild contouring, they have top-notch bounce and durability.
Because of their extreme comfort and durability, latex mattresses are increasingly common. Eco-friendly activities and improved sleep hygiene are also associated with a Latex mattress. Natural latex is robust, environment friendly, and better for safe sleep than synthetic and mixed latex.
If you are an eco-conscious shopper, this can be your top pick, as you can opt for the ones, which are made with natural and organic latex.
5. Airbed
Airbeds are equipped with an air chamber, which acts as a support core. A pump is built into the mattress to add or remove air with the push of a button, managed by a smartphone or remote, giving sleepers the utmost versatility in firmness.
One of the main benefits of having an air bed at home is that you will be able to customize its firmness. You can set it as firm or soft as you want. For a firm finish, add more air, or minimize it for a plush and fluffy surface.
This is fantastic, particularly when used for visitors because everyone likes a slightly different sleep surface. Couples enjoy airbeds as it is possible to set each side to a different degree of firmness.
6. Orthopedic Mattress
While designing the orthopedic mattress, the manufacturers took a number of factors into account. Because of its spinal and lumbar support, an orthopedic mattress has carved out a name for itself in the market. The manufacturers have been working very hard to create a firm memory foam mattress that can actually hold your weight so that your spine does not curve.
Sleeping with your spine in a curved position for an entire night will begin to do considerable harm over a period of time. One of the most consistent and principal advantages of the orthopedic mattress is spinal support. Eight hours of sleep can cause muscle and joint pains on a normal mattress, and it can also aggravate an existing back ache condition.
For individuals who suffer from backache, this is an ideal mattress. An orthopedic or foam mattress can provide firm and adequate support for the spine during sleep, as well as preventing any stress on your aching spots.
Conclusion
We all know that compromising on the quality of the mattress may result in back ache, which might also lead to an injury over a period of time. So when it comes to getting the mattress for our home, we only need the best. Even if budget is a constraint, you can rent mattress. That way, you will be sure that you have pick up a suitable mattress and not just the cheapest mattress that you can afford to buy.