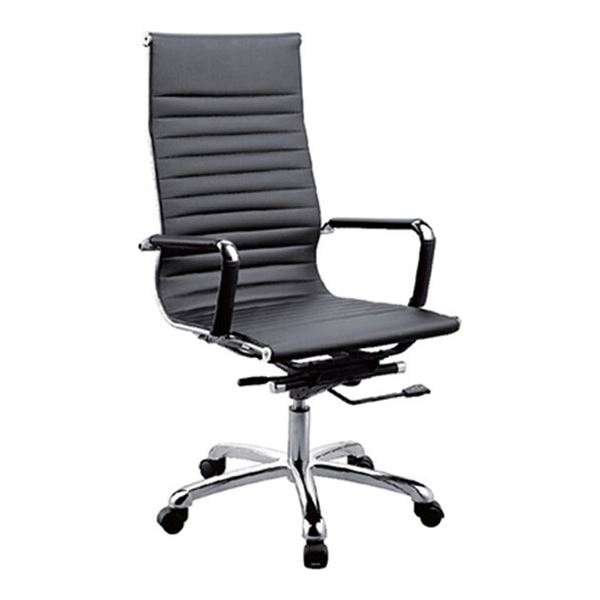 Did you know that the right office furniture holds the secret to higher productivity? Well, that is, in fact, true. When it comes to contributing to any work or business's success, many factors are involved, one being the level of productivity. Business owners and managers take steps to ensure that the productivity of their teams never fails.
But how can they do that? It is not just about setting up the space, it's more about taking care of each element in the office which leads to increased productivity level. We are specifically referring to the office furniture because every piece of furniture in your office plays an important role in boosting your work productivity, morale, as well as the potential.
By including great furniture, you'd have the ability to take your team's performance to an entirely new level. It is the main reason why companies around the world are providing a makeover to their boring office spaces and create a more comfortable environment within the office.
With today's office furniture range, the style that any company opts for not only impacts their office ambience but also sends a message about their brand. Everyone is getting experimental with colours, design and furniture choices. Whether it's switching from barely functional desk to standing desks and beanbag chairs, adding greenery to the space, or simply positioning the furniture in the right way that's more appropriate like an ergonomic office chair, height adjustable office desk. Many companies even take all their office furniture on rent to get the premium look without spending a load of money, which is quite smart. With all the factors considered, you can see a significant change in your employee productivity.
Let us jump to the ways you can adopt some measures and turnaround your office's productivity level –
Comfort is the Key – Office Chairs!
Poorly-designed office chairs can be the downfall of great employees. Putting out work, sitting and working for 7-8 hours is not an easy task and to get quality work every single day without having to worry about how the results are getting impacted – good quality office chairs are extremely essential. Being seated comfortably prevents employees from getting distracted from the discomfort throughout the day because if they are uncomfortable, they will waste time or delay work by constantly readjusting their position.
On the other hand, comfortable employees are able to retain focus on their tasks and get better results. An ergonomic chair is one of the simplest options to ensure employee comfort and enhanced productivity. Moreover, it also helps prevent back problems.
Office Furniture that Enhances Organization
The desk or the office workstation should be large enough to hold large paperwork that circulates through the office spaces constantly. Disorder of documents can form distractions which leave the employees frustrated or overworked. Filing cabinets, organizational cubical or proper office desk are a must to keep everything organized and in order.
Any cluster of documentation or other paperwork can cause employees to delay the work process as they spend more time finding the required papers. Therefore, there should be enough space to keep the papers tucked away nicely so they do not get lost and any important document can be found as it is, instantly.
Add Colour to the Office Furniture
Your office reflects the tone of your brand or the company you represent. Dull furniture pieces can make your employees dull and depressed, drastically reducing their productivity level. Lack of colour in the office space is drab and boring but too much colour or vibrancy can conflict with the productivity.
To enhance the mood only to the extent that gets the quality work done, you need to get good furniture accents. Reds and yellows are a good choice. Green furniture promotes relaxation and is perfect for the break room. Blue is a great colour for office space as it provides a sense of tranquility and it is mostly known for enhancing productivity. Determine what kind of company you are and choose a furniture colour accordingly.
Position Office Furniture Near Natural Light
It's not only about getting the right furniture for the office but also the positioning of it. Where and how you place the furniture plays an important role in the productivity. Studies have shown that a lack of natural lighting in the office can have a negative effect on the workers. If there's natural light in the office, try to place the furniture i.e., their workstation desk near those natural light sources. This will help your employees maintain a good level of productivity because this way they will be more focused and alert.
Make a Difference With Office Lighting
Office lighting often gets overlooked by companies while looking for ways to improve productivity within the office. However, the choice of an office's lighting could make a significant difference. Mostly, people go with the clear or white lights without considering any other options but studies show that green or blue lights are potentially the best option as they increase alertness. You can use blue or green lights in the main light fittings and also add lamps around the room to focus light in specific areas. Many options are available in the market like you can also opt for special bulbs if you just want to adapt to current light fittings.
Experiment With the Shape of Office Furniture
There was once a time when there were only limited choices of office desks were available, they were either rectangular or square wooden desks. But now you can find a variety of office furniture in the market which are of all sizes, shapes, colours etc. You need to choose the shape of furniture which impacts the way your team works. For example, sitting on a round table increases cohesion and teamwork.
Determine whether you have small groups of people working together or the bigger groups, if your employees work together constantly or occasionally, the number of members in a department etc., and get the furniture according to the work purpose.
Additional Tip
Another surprisingly easy and affordable way to boost productivity is to add some plants in the office. It not only creates a visual effect but also improves air quality and work environment, hence increasing the productivity of the workers.
Lastly, keeping the office clean and tidy is a really important factor that can make or break the workflow of the team. Clean spaces will not create any kind of distractions or slow down the work process.
We hope these ways or tips help you set up your office in a way that benefits both the employees and the business, by increasing their work performance and productivity.