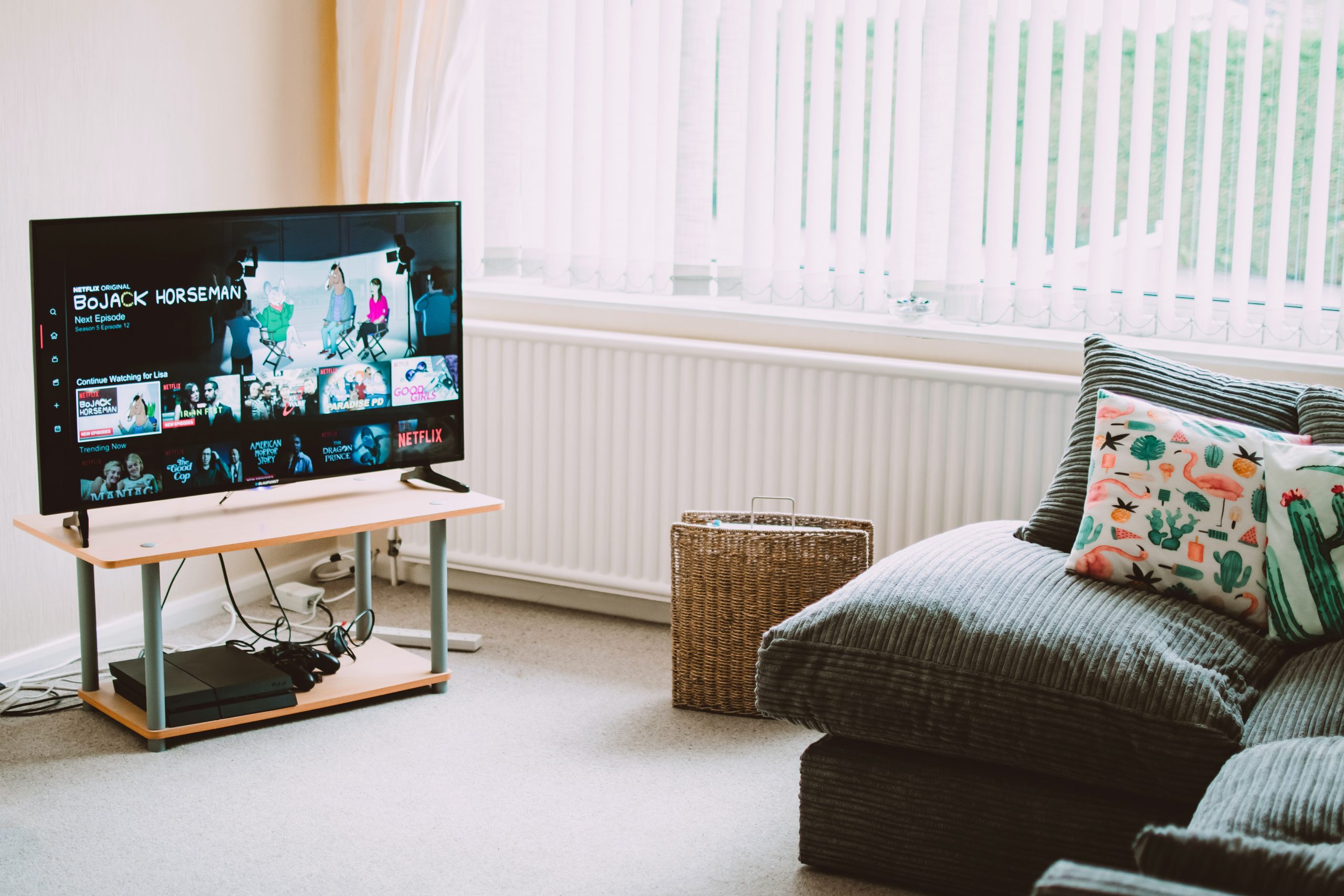 Looking forward to buying a brand new TV for your new home or want to replace the one you have with a better one? Well, we understand how important a good TV can be. After all, it's the main source of entertainment in the house. However, choosing a right Smart TV is not a piece of cake.
There are many things that you need to pay attention to while selecting a TV. And considering how many options, brands, kinds of TVs there are in the market – it can be very overwhelming to put your finger on one TV set – that one perfect TV set for your perfect home.
We can not even count how many different home appliances brands there are in the market, boasting how many features and how different their TV's features are from the other TVs, offering various panel sizes in the same price range.
We've curated a list of things that would help you eliminate the confusion and select a good TV for your space, without getting a headache. Here are some tips that you should keep in mind while selecting or before finalizing and smart tv.
The Brand of the Smart TV
This may sound weird or unconventional but top brands are not always the best choice for you. Most of the people stick to the most popular, well-known major industry brands but they are not necessarily always the best selection, and this depends on person to person. How? Let's see. There are many factors to keep in mind.
When you select a brand: find out if that brand has a network of service centres in your area. Do they provide home installation and a wall mount? If yes, are they included in the price or charged extra? Much smaller brands can offer much greater value for your money and can be a great option if you don't want to spend much.
And if that's still out of your budget then you should definitely consider taking a Smart TV on rent as that would be highly affordable as well as provide you with many free of cost services like delivery, Installation, and maintenance.
Placement of Your Smart TV
Before going out there and getting a TV, know where you are going to place that TV beforehand. Whether you'd like it to be on a table stand or have it mounted on the wall. Most of the manufacturers send the TV sets with a table stand and the wall mount has to be purchased separately.
Also keep in mind that if you decide to hang the TV on the wall, you would also need to find a way to hide all the dangling cables. Remember to place your Smart TV at a place where other devices like set-top box, gaining console, etc. can also be connected easily.
Connections and Ports of the TV
Most people tend to not pay attention when it comes to the ports. They forget to check the number of devices that can be connected to their Smart TV. Today, majority of other devices use HDMI ports for connecting to the TV for the best quality visuals – video and audio output.
However, they can also be connected using a composite or a component port, if or when required. If you plan to primarily connect any high definition sources, then look for a television with at least four HDMI ports—this will be of great help to you because then you won't have to change wires while switching devices.
Audio Output of the TV
Another important factor to consider while searching through TVs is the audio and sound quality. The speaker output of the slim TVs has been the direct casualty. Most slim TVs these day come with dual 10 watt (RMS) speakers which tend to not work above 70% volumes.
If you want quality audio experience, we recommend you to invest in a good home theatre or a separate speaker system. Check if the TV has SPDIF/coaxial or optical audio port, these are ideal for multichannel audio output. And if the TV with these ports is not in your budget, then you can use a 3.5mm headphone audio jack that is more commonly available and moreover most TVs come with it.
Check Wireless Connectivity of the TV
What's a smart TV without Internet connectivity. It is yet another extremely important factor to check. Internet connectivity on a Smart TV has multiple benefits like it allows you to access on demand multimedia content, you can keep a tab on your social networks and, in some cases, it allows you to even make video calls.
You will need to check if the Smart TV has a built-in WiFi feature or if it supports external WiFi USB dongles for the connectivity or not. This will further allow you to connect your home WiFi network and stream any audio/video content you'd like on your TV. Most of the smart TVs now come with DLNA or Miracast support, with this feature, you can wirelessly stream any content from your smartphone or a tablet directly to your Smart TV.
Resolution of the TV: HD, Full HD or 4K?
These are the terms used to refer the resolution of the TV screen. HD ready has 1,366 x 768 pixels, full HD offers 1,920 x 1,080 pixels and 4K has 3,840 x 2,160 pixels resolution. The higher the resolution, the better the visuals or image quality.
We recommend you to get a 4K TV if you have the budget. If not, then you should go for a full HD TV screen. HD-ready TVs are the least costly of all and while they are decent enough to watch SD (standard definition) content, you'd notice there's a marked difference in sharpness as well as clarity as compared to any full HD TV.
There are plethora of options in the market and if you like a certain TV but are stepping back because of the budget, then reconsider. Because you do not have to compromise on your choice due to the budget. Yes, that's right. There are many options and the most affordable one is that you can take a Smart TV on rent. Browse through our website and choose from a wide range of Smart TVs and order within minutes without any hassle!