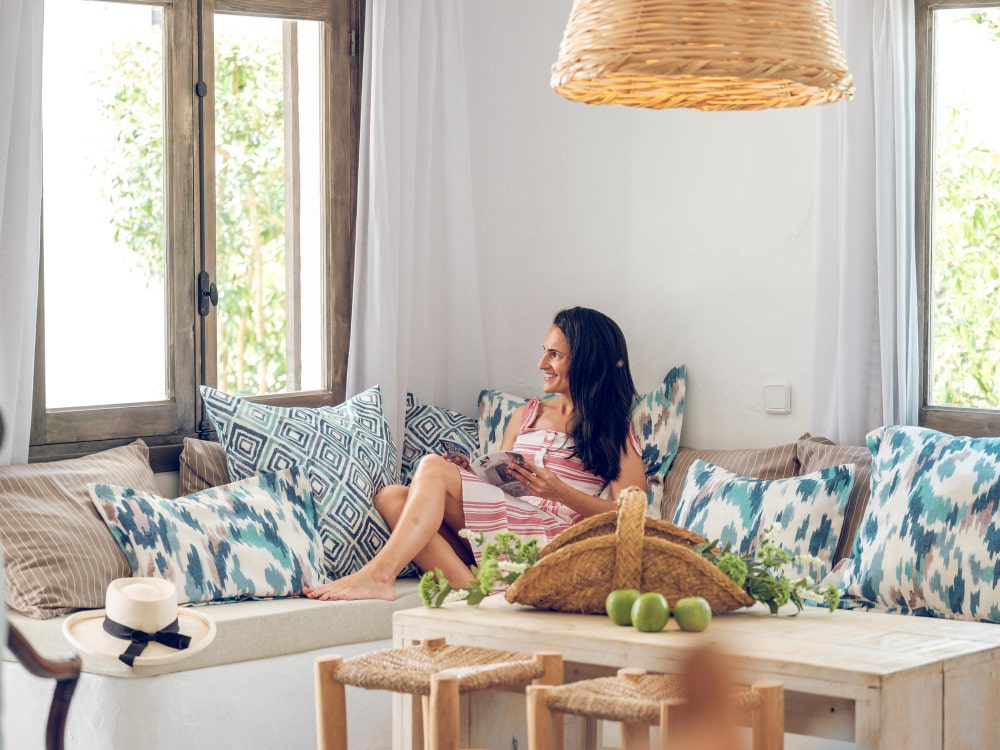 Summer is here. It's a time to enjoy cool drinks, wear cotton dresses and spend quality time with your family and friends. But there's one more thing that comes along with the Summer season and bothers us: Heat! Heat can spoil all the fun but modern machines such as home cooler, refrigerator and air conditioner have saved us and given us the ability to turn this formerly hostile climate into a pleasant one.
It's time to get the best cooler for your home now that summer has arrived. But with so many available brands and alternatives, it might be challenging to make a perfect choice. How can you choose which cooler is best for your home? This is what today's article is all about.
We have listed the top five cooler brands sold in India, along with their features and warranties. We'll explain the sizes that they come in, how durable they are, and what features you may anticipate. We'll also examine the general appearance and the energy efficiency scores. Now let's get started!
1- Overview of the Different Cooler Brands in India
When trying to decide which brand of cooler is best for your home in India during summer, you should consider factors like size, durability, looks, energy efficiency and features. Bajaj and Crompton are two leading brands that offer a wide range of coolers in various sizes and designs at different price points. Havells is also popular for its well-crafted air coolers with great cooling technology and modern styling. Kenstar too brings an innovative range of air coolers that offer superior airflow while consuming less energy.
No matter which brand you opt for, make sure to read reviews online before making your purchase so that you get the right product at the best price. You should also check the warranty offered by each brand before making a decision as it guarantees any repair or replacement issues in case of an issue with your cooler.
2- Comparing Size and Durability of Coolers
Size and durability are key considerations when choosing a cooler in India. Symphony offers coolers that range in size from 11 liters to 65 liters, while Bajaj, Crompton, Havells, and Kenstar have the capacity to cool up to 50 liters at most. Symphony has the upper hand in terms of size options.
When it comes to durability, Symphony stands out with its corrosion-resistant body and advanced honeycomb cooling technology—the honeycomb-shaped cooling pad holds up to 300 mL of water and helps preserve the cooler's cooling efficiency over time. Meanwhile, other brands have fewer features designed for better performance and durability, such as rust-resistant dust filters or anti-bacterial water tanks.
Symphony coolers also come with 1-year warranty on the compressor and 4 years on the outer body, giving you peace of mind when it comes to long term use. In comparison, Bajaj offers a 1 year warranty on all its coolers, Crompton provides a 1 year warranty on all components but also offers an additional 2 year warranty on the motor and fan assembly, Havells provides a 1 year warranty for its range of personal coolers and Kenstar gives a 1-year comprehensive product warranty for its lineup of personal coolers.
3- Evaluating Features and Energy Efficiency of Coolers
When it comes to coolers, the features and energy efficiency of the unit is just as important as the brand. For example, Symphony coolers come with features like:
Honey Comb Pads – these are highly efficient cooling pads that provide better cooling and consume less energy in comparison to other traditional fiber pads.
Castor Wheel – this gives easy mobility so you can move your cooler around your home in no time.
Ice Chamber – this is used to keep ice cubes or fruit pieces which helps in faster cooling.
High Performance Motor – these motors are highly energy-efficient and provide longer service life, making Symphony coolers a great choice for those looking to reduce their electricity bills.
The Symphony has also been designed with an air delivery system that can reach up to 900 m³/hr of air circulation, making it one of the most powerful coolers available today. The cooler also comes with 4-way air deflection technology that helps ensure faster and more uniform cooling across the entire room. In terms of energy efficiency, the Symphony cooler boasts an impressive 5 star rating from BEE (Bureau of Energy Efficiency) for its low power consumption as compared to other conventional coolers.
4- Assessing Esthetic Quality of Different Cooler Brands
When it comes to buying a cooler, esthetic quality matters too. After all, you want something that looks good and fits your home's decor. When assessing esthetic quality of different cooler brands, consider factors such as size, durability, and looks.
Symphony
Symphony offers coolers in a variety of sizes, from small to large. The designs are modern and sleek, making them great for any decor. The coolers are also made with strong material and contain rubberized feet—so they won't rust or corrode due to moisture accumulation. And with a wide selection of vivid colors available—including pink, blue green and white—you'll be sure to find something that matches your home perfectly. Click here to buy.
Bajaj
Bajaj offers stylish coolers in different shapes and styles—rectangular or oval shaped—that make it easy to fit into any sized room. The material used for the coolers is made for durability ensuring that you don't have to replace it anytime soon, even during India's hot summers when it's running 24/7! What's more? All Bajaj coolers come with a 5-year warranty so you know you're getting the best protection against defects. Click here to buy.
Crompton & Havells
Both Crompton and Havells have similar looking models with some variations in size and design. They're constructed with durable plastic materials that won't rust or corrode easily over time. Plus their modern finishes will fit well into any decor style! Click here to buy.
Kenstar
Kenstar coolers provide excellent cooling and feature a contemporary look in an array of bright colors including aqua blue, yellow white and black. Click here to buy.
5- Analyzing Warranty Coverage and After-Sales Services
When it comes to buying a cooler, you can't forget to consider the warranty and after-sales services. Sure, the features and specs are important, but without good after-sales support, any appliance may not provide the best value for money.
When it comes to warranty coverage, each brand is different. So, let's take a look at how each of these brands measure up:
Bajaj
Bajaj coolers come with one year of warranty coverage on all parts and five years on the tank.
Crompton
Crompton offers one year of comprehensive coverage on all parts plus a 5-year warranty on tanks and motors.
Havells
Havells coolers come with one year of full coverage plus 5 years of extra warranty on some components like tanks and motors.
Kenstar
Kenstar's coolers generally come with one year of complete coverage and an additional five year's worth on certain components like tanks and motors.
So when it comes to warranty coverage, all these brands are quite competitively priced! A good idea is to always double check the available warranty before you make your purchase so you know exactly what you're getting for your money.
6-Final Assessment of Brand Performance and Recommendations
When making a final assessment of the performance of the coolers by these brands, it's important to consider their size, durability, looks, energy efficiency and features. Some categories that can be used are cooling power, air delivery capability, water tank capacity and noise reduction technology.
Bajaj
Bajaj coolers provide great cooling power and air delivery capability, but they are comparatively noisier than the other brands mentioned here. They also offer a range of water tank capacities to choose from.
Crompton
These coolers provide good air delivery capability and cooling power as well as noise reduction technology. They come in several sizes such as medium and large and also offer different looks for different budgets.
Havells
Havells coolers deliver excellent air delivery capabilities and powerful cooling for small spaces like bedrooms or living rooms. They stand out for their attractive design which is modern looking yet traditional at the same time and have great energy efficiency features to boot!
Kenstar
Kenstar coolers offer excellent air delivery capabilities as well as strong cooling power for medium to large spaces like drawing rooms or verandahs. They have quality looks with low noise operation, making them ideal for hot summer days in India! Additionally, they come with an excellent warranty period compared to the electric consumption cost savings they provide in the long run.
Overall, we recommend Bajaj coolers if you're looking for a good value-for-money option that packs quite a punch; Crompton if you want something stylish with noise reduction technology; Havells if you're looking for a cooler with modern looks and energy efficiency; and Kenstar if you're aiming for
Parting Words
In conclusion, choosing the best cooler for your home in India can be a daunting task. It is important to consider factors such as size, durability, looks, energy efficiency, features, and warranty when choosing the best cooler. Symphony, Bajaj, Crompton, Havells, and Kenstar are some of the leading cooler brands with a variety of models to choose from. Ultimately, the choice of a cooler depends on individual preferences and needs. It is important to compare different models and brands to ensure that you are getting the best value for your money.