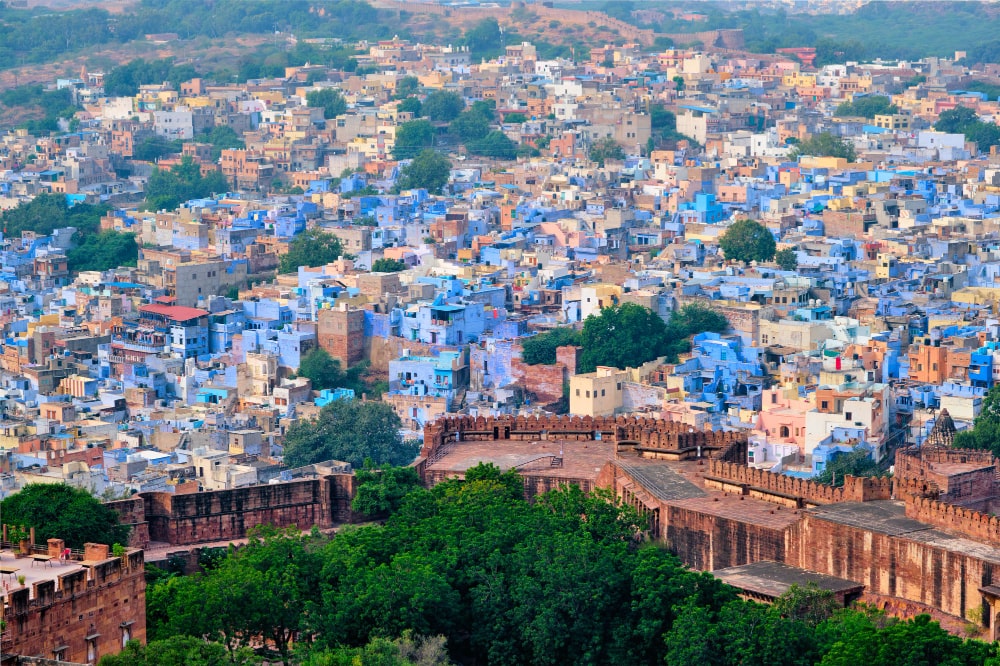 India is filled with many wonders and one of the most known and attractive of them is Rajasthan. Although the whole state is a story in itself from royalty to food to culture yet Jodhpur and Jodhpur furniture stands out easily for multiple reasons.
Jodhpur is famous for its rich heritage, magnificent palaces, handicraft industry and last but not least it's furniture. Calling Jodhpur India's furniture hub would not be an exaggeration because this city is the home of many world-famous furniture manufacturer and exporters.
Jodhpur Sheesham Wood furniture is a terrific choice if you're wanting to refresh your room with something chic, refined, and environmentally friendly all at once.
This classic fashion is well-liked for its distinctive fusion of conventional craftsmanship and contemporary design. Jodhpur traditional furniture is handcrafted from locally selected hardwoods and polished with natural oils with an emphasis on sustainability and excellence. Because of its toughness and adaptability, it may go with both traditional and modern decor.
So if you're looking for more than just a trend, check out Jodhpur furniture. In this article, we'll explore more about Jodhpur's furniture. We'll also provide some tips on where to find authentic Jodhpur original furniture at affordable prices. Ready? Let's get started!
1- What is Jodhpur furniture and why is it unique?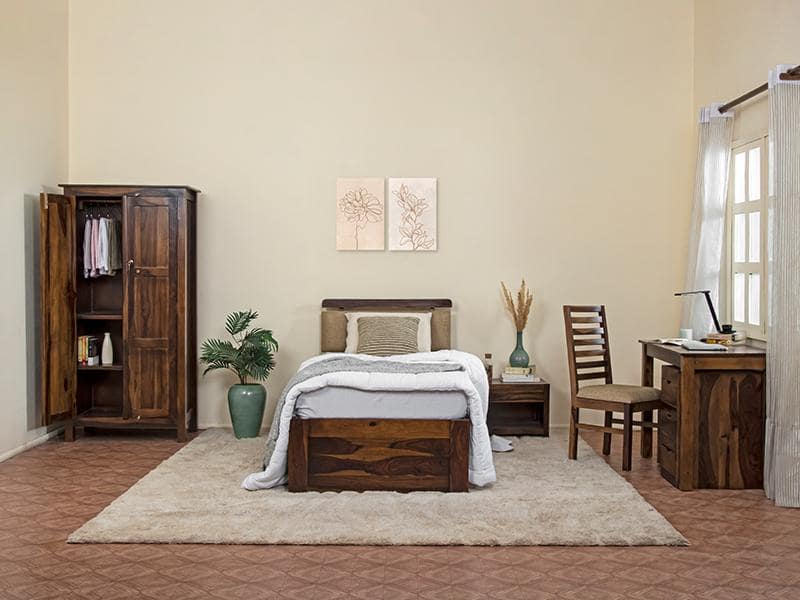 Jodhpur furniture has been gaining popularity for its unique design, handmade quality, and eco-friendly credentials. But what is the purpose of Jodhpur furniture? Simply described, it is furniture that is produced in Jodhpur, an Indian city, hence the name. However, it goes beyond that.
With meticulous attention to detail and a dedication to traditional designs, Jodhpur original furniture is made. Pieces are usually made from recycled wood or repurposed timber—making them both eco-friendly and sustainable. Plus, they are handcrafted by local artisans who take pride in their work, so you can expect high quality and durability. The end result is truly one-of-a-kind pieces that will last for years to come.
At the same time, Jodhpur authentic furniture is highly versatile and adaptable; often combining both modern and traditional elements within its designs. And due to its affordability, you can easily incorporate Jodhpur furniture into any decor—whether it be classic or contemporary!
2- The History of Jodhpur Furniture: Tracing the Roots of a Timeless Craft
There are reasons that this furniture has been around for hundreds of years. It is gorgeous, everlasting and has a lot of culture and history in it. Initially, it used to only be produced in the city of Jodhpur, a magnificent royal state in western India. The stunning Cabriole legs of this design are renowned for their distinctive curvature and resemblance to an animal's leg.
With its distinctive blend of timeless elegance and comfort, Jodhpur furniture has grown in popularity today. The majority of the items are created using conventional techniques, giving each one its unique charm and character. The furniture is made of teak or rosewood, two woods renowned for their longevity and resistance to deterioration over time. Because of this, Jodhpur furniture is a fantastic option if you want something that will last for many years without compromising on design or charm.
3- The Art of Jodhpur Furniture: Understanding the Intricate Techniques and Designs
The distinctive design and style of Jodhpur furniture is one of its outstanding features. It is distinctive, fashionable, and will give any area a little personality. Jodhpur furniture stands out in contrast to other pieces of furniture that are uninspired and unmemorable. Each piece is individually hand-crafted and has its own distinct personality.
Inspiration
The style is inspired by the traditional architectural elements of Jodhpur, India — where the red sandstone buildings are decorated with delicate detailing and intricate carved wooden balconies. This classic Indian design has been re-imagined in modern furniture items like cabinets, chairs, stools, tables and sideboards that evoke a sense of nostalgia.
Design Elements
Design elements like distressed wood finishes, iron accents, intricate carvings, vibrant colors and patterns make Jodhpur furniture truly one-of-a-kind. It's not just about form — it's also about function. These pieces are designed to be durable and long-lasting while bringing a rustic elegance to any room they're placed in.
4- The Making of Jodhpur Furniture: From Raw Materials to Finished Masterpieces
If you're looking for furniture that is made to last, then Jodhpur furniture is the perfect choice for you. The great thing about Jodhpur furniture is that it's handmade—and that means each piece is crafted with precision and love. Handmade craftsmanship means double-checked quality control and a durable product that can stand up to the test of time.
The carpenters use high-grade Teakwood, which provides exceptional durability and requires little maintenance over time. The wood can last more than 20 years, making your investment worth it in the long run. Not to mention complex joinery techniques that secure each joint to make sure your furniture doesn't break or sag under pressure.
Moreover, the minimalist style of Jodhpur furniture makes it a versatile choice for many different types of interiors—from classic and contemporary to modern and industrial-inspired spaces. The timeless design will add character to any home, hotel or restaurant furniture —it can be dressed up or down depending on your style preferences.
5- Materials Used in Jodhpur Furniture: Sustainable and Natural Options
One of the most attractive features about Jodhpur furniture is that it is eco-friendly and sustainable. Not only is the style unique, but it also focuses on keeping the environment healthy.
Using Reclaimed Wood
The wood used to make Jodhpur furniture usually comes from old, recycled wood sources, like old buildings or dismantled boats. This wood is then stripped and carefully polished to create a beautiful piece of furniture that is both esthetically pleasing and environmentally friendly. This results in furniture that looks great without causing any harm to the environment.
Emissions Free All Around
The production of Jodhpur furniture has a minimal carbon footprint, since it relies on manual labor rather than mass manufacturing plants. Additionally, since it is made out of reclaimed wood instead of new materials, fewer resources are consumed in its production. This goes a long way in keeping our planet healthy and thriving for many generations to come.
Plus, when you buy locally crafted Jodhpur furniture instead of items imported from other countries, it helps support small businesses and local artisans in your community—making for a positive environmental impact all around!
6- Jodhpur Furniture in Contemporary Interiors: A Timeless and Versatile Choice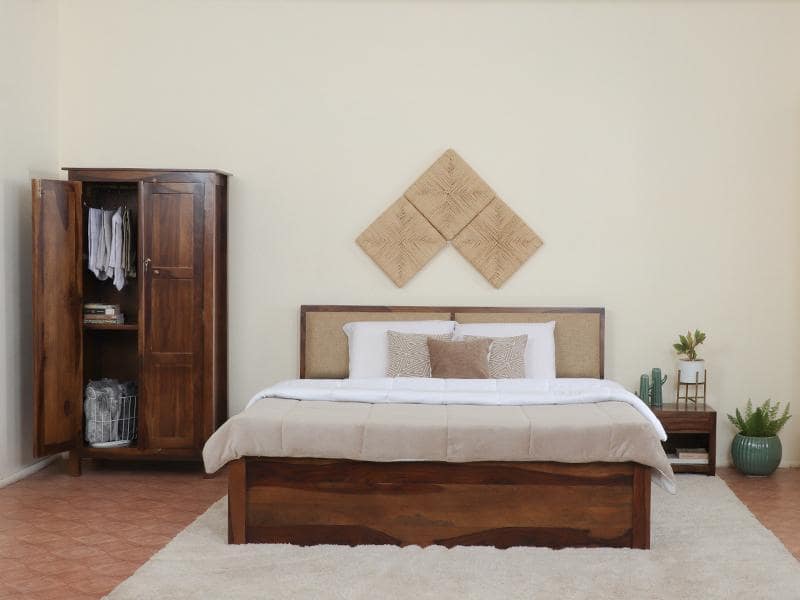 Did you know that Jodhpur furniture is incredibly adaptable yet having a lovely appearance and being manufactured from sustainable materials? This is due to the fact that Jodhpur furniture can be used for almost any type of home décor, including classic, modern, and rustic.
In fact, it's not surprising that Jodhpur furniture has become so popular in the current decor scene given its muted hues and simple forms. Whatever your style taste, you're sure to discover something that complements your home wonderfully. Choose items that feel antique-like or choose ones with a more modern appearance, either way Jodhpur furniture is suitable for both your needs.
Additionally, because it is made with a natural long-lasting wood, it can create a sense of home for you in no time. Your generations can grow up with this furniture thinking of it as a part of not only their home but their tradition and life too. What's a better way to build a home!
7- Affordable Options for Jodhpur Furniture: How to Incorporate Timeless Charm on a Budget
The price and accessibility of this particular furniture is another fantastic feature. Despite being handcrafted with high-quality materials, the furniture is nevertheless affordable for many homeowners without straining your bank account because it is easily available on rent. And once you feel satisfied with your choice after using the furniture as long as you want, you can buy it, exchange it for new more trending pieces and even return it. The choice is yours.
If you have any hesitation with regards to money before buying this furniture, try rent Jodhpur furniture online. Getting it on rent would provide you a clear picture if this is what you wanted in the first place. The best part is, it comes with free door-step delivery, installation and pick-up. You can choose as per your requirement or just out of passion.
Renting Jodhpuri furniture in Bangalore, Delhi, Gurgaon, Noida, Mumbai and Pune is so easy as its available online.
There are another two factors that makes this furniture affordable in the first place. First, the making process: It can even be done at home using the same methods that have been used by artisans for centuries. This reduces overhead expenses, which are eventually passed on to the client.
Second, Jodhpur furniture is widely available due to modern homeowners' high demand for it. With more sellers popping up all the time offering different types of pieces—from chairs to tables—wood beds to wardrobes-there's always a great deal out there if you know where to look!
8- Decorating with Jodhpur Furniture: Tips and Ideas for Your Home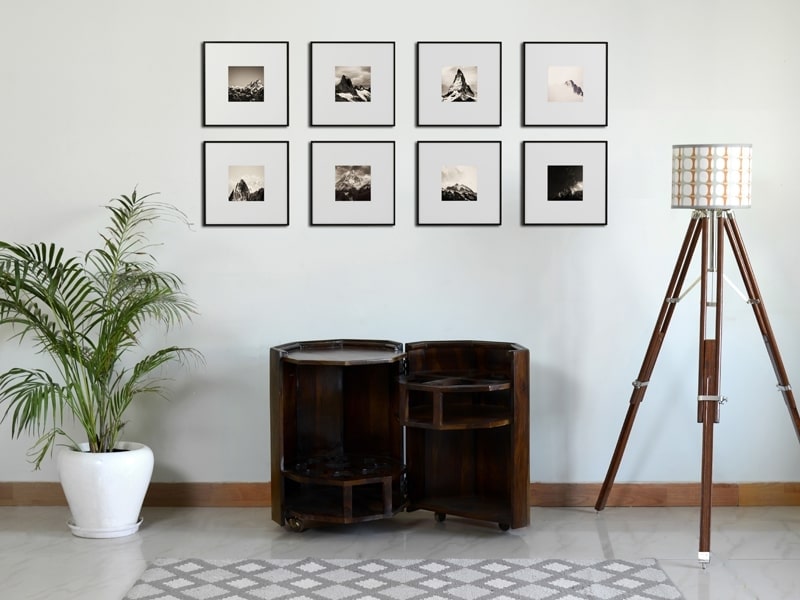 Perhaps to your surprise, Jodhpur furniture is very trendy in contemporary decor. Jodhpur furniture is the ideal finishing touch, whether you're going for a bohemian-chic aesthetic or something more modern and contemporary.
Gathering trend
Because it blends so nicely with any style, Jodhpur furniture is a popular choice for decorating. Its distinctive form, layout, and fashion are striking, yet adaptable enough to go with virtually any aesthetic. Additionally, the natural wood grain gives it an unbeatable sense of earth. This makes it an ideal choice for those who want to create a gathered look in their living space without overpowering the other elements.
Transitional look
When it comes to decorating trends, Jodhpur hand crafted furniture combines traditional elements with modern touches for a timeless look that lasts. With its sturdy construction and beautiful finishes, Jodhpur wood furniture adds a hint of sophistication to any room — no matter what style you're aiming for. This makes it easy to switch up your living space from time to time without breaking the bank or sacrificing quality.
This is popular in modern decor because it's attractive yet versatile, making it a great addition to any home or office space looking for a touch of character. From bed frames and nightstands to dining tables and chairs, you'll find something you love that fits your needs when you incorporate this furniture into your decor scheme!
9- Jodhpur Furniture Maintenance: Care and Preservation Tips
Caring for your Jodhpur furniture is so important, if you want to keep it looking perfect for years to come! The good news is that caring for this type of furniture is quite easy. Here are some of the best tips:
Cleaning
Jodhpur traditional furniture is quite easy to clean—just use a soft cloth, warm water and a mild soap. This should be done regularly to keep your furniture looking its best.
Maintenance
Regular dusting and gentle wiping with a dry cloth should be enough to maintain your Jodhpur wood furniture. If the wood gets scratched or stained you can use an appropriate wood polish, but avoid using harsh chemicals or abrasive cleaning tools as this could damage the wood.
Protection
Any spilled liquids should be mopped up right away to avoid staining or discoloring the wood, and you might want to consider adding protective feet or rubber bumpers on the underside of the legs of your Jodhpur traditional furniture. These will help prevent scratches and damage when moving them around.
It's also important to protect your Jodhpur solid wood furniture from direct sunlight—UV rays can cause fading and discoloration over time, so make sure that direct sunlight doesn't hit it for long periods of time if you can help it.
10- Where to Find Authentic Jodhpur Furniture: Trusted Sources and Suppliers
So you now know what Jodhpur and its furniture is and why it's so popular…where do you pick some up?
The truth is, Jodhpur Furniture isn't common everywhere. India is the main source for this amazing furniture, but luckily it is more accessible than ever before due to advancements in technology and globalization. You can even find it online!
Some popular sources for buying or rent Jodhpur furniture online include:
Cityfurnish.com, is an online furniture rental company who is providing original Jodhpuri furniture in seven cities.
Artisans Online, an Indian-based store that specializes in wooden furniture including Jodhpur Collections
Amazon, with a range of styles including traditional and modern
Etsy, a great place to shop if you want something unique like the vintage or antique styles of Jodhpur hand crafted Furniture
World Market, which has several stores worldwide plus an online shop that offers a wide selection of styles and materials to choose from
When shopping for Jodhpur unique Furniture, opt for handmade pieces as these are the most durable and authentic. It's also important to pay attention to quality — look for strong materials like teak wood and other hardwoods that will last through years of use. Quality is key for achieving the timeless look you're aiming for.
Parting Words
The furniture from Jodhpur is handmade, exceptionally strong, and has a distinctive form and style, making it the ideal long-term investment. And this furniture can look fantastic and survive for years with the right maintenance. It is a perfect blend of traditional beauty and functionality with contemporary trends, making it a very adaptable and sustainable option for your house.
It can match any aesthetic as Jodhpur traditional furniture is available in both classic and contemporary styles. There is no denying that Jodhpur hand crafted furniture is more than just a piece of furniture. It is tradition, culture and heritage. And now it is easily available for everybody whoever is interested in touching base with their culture. This kind of furniture will undoubtedly be the focal point of your house for many years to come thanks to its classic design and aesthetic.