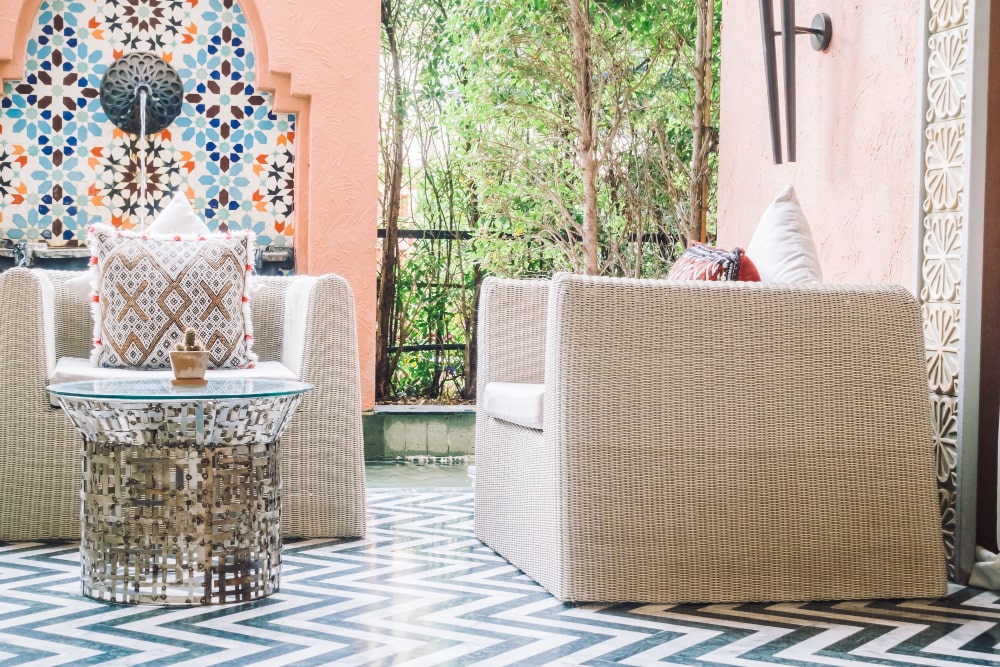 If you're looking to add some traditional and iconic furniture pieces to your home, then India is the place for you! From Jaipur, Rajasthan to Chettinad, Tamil Nadu, India has a wealth of furniture destinations that will leave you spoilt for choice.
In this article, we're going to show you our top five furniture destinations in India. Whether it's traditional wooden furniture from Rajasthan or handcrafted furniture from Uttar Pradesh that you're after – we've got something for everyone. So get ready to discover the hidden gems of India's stunning furniture havens!
We'll take you on a journey through our top picks – where we'll share with you the stories behind each of these amazing destinations and the unique pieces they have to offer. Sit back and relax as we take you through these amazing places where culture and tradition blend with modern design. You won't be disappointed!
1- Jaipur: Decorative Furniture From the Pink City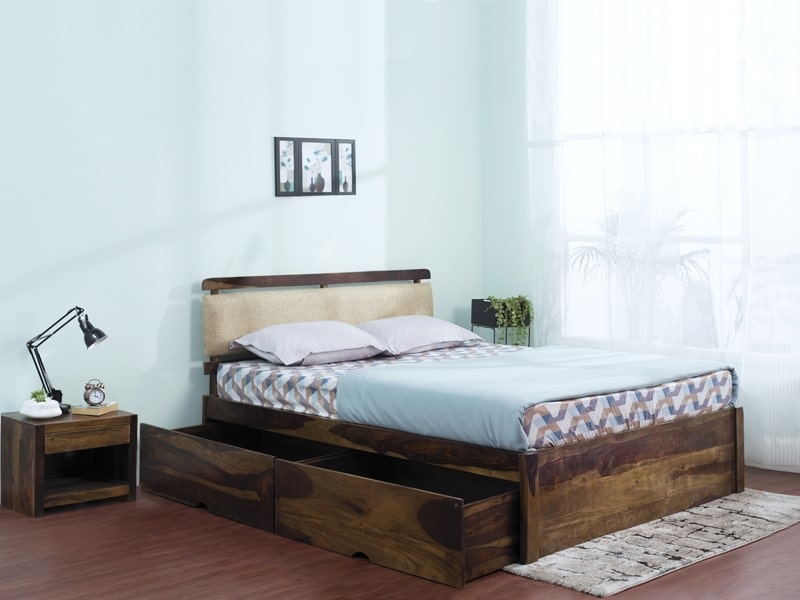 If you're looking for decorative furniture that has a traditional, regal air and an unmistakable royalty to it, then look no further than the furniture of Jaipur. The beautiful "Pink City" of Rajasthan is one of India's premier destinations for opulent wooden furniture. From intricately-carved bed frames and ornate loungers, to more subtle pieces like bookcases and cabinets, Jaipur is a great choice if you want show-stopping pieces that'll be sure to get plenty of admiring glances from your guests.
What makes Jaipur stand out is its unique style – a combination of traditional Rajasthani architecture and modern design. The carvings on the furniture are inspired by age-old motifs designs that are associated with the ancient Indus Valley civilisation, combined with bright colours and intricate details. Whether you want something for your living room or your office, the furniture from Jaipur will give it a regal vibe that'll make it truly stand out from the crowd.
2- Jodhpur: Regal Furniture From the Blue City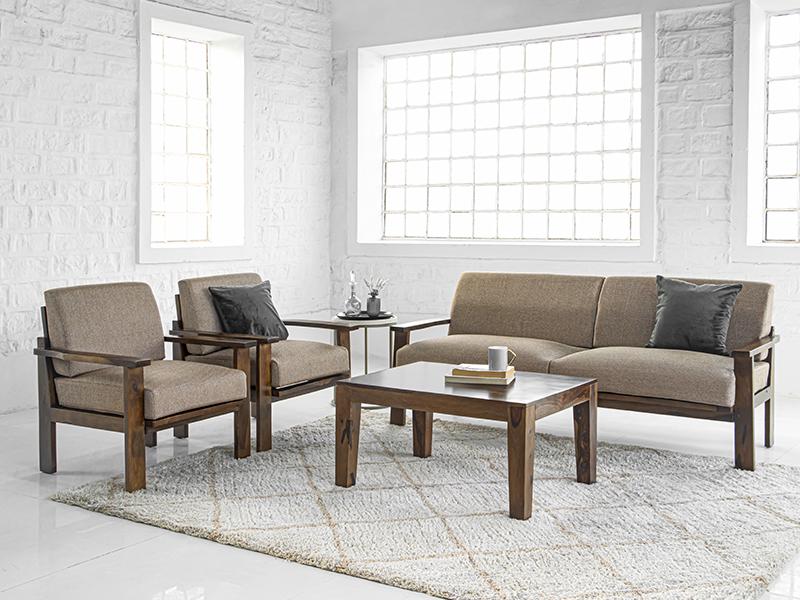 Take a trip to Jodhpur and you'll find no shortage of royal-style furniture influenced by its rich history of regal culture. From intricately designed cupboards to luxurious carved chairs, Jodhpur's furniture is both classic and vibrant in its traditional designs, perfect for adding a touch of glamor to your home.
Whether it's the lacquered, hand-painted furniture of the Mughals or the darker tones of the Rajput kings, you can find it all in Jodhpur. The city is known as "The Blue City" due to its blue painted walls so don't be surprised if you come across some pieces with blue hues or patterns in them. You can even pick up some smaller pieces such as tables and sideboards that have been made out of camel cart wheels or wrought iron pieces dating back centuries.
If you're looking for a classic addition to any interior decorating scheme, Jodhpur is definitely worth a visit. But If you can not go to Jodhpur, or you are looking for Jodhpuri furniture in Bengaluru or Delhi, just scroll through cityfurnish.com and you will find everything you need. But if want to buy Jodhpuri furniture, you can try zior.in as well.
3- Shekhawati: Classic Carved Wooden Furniture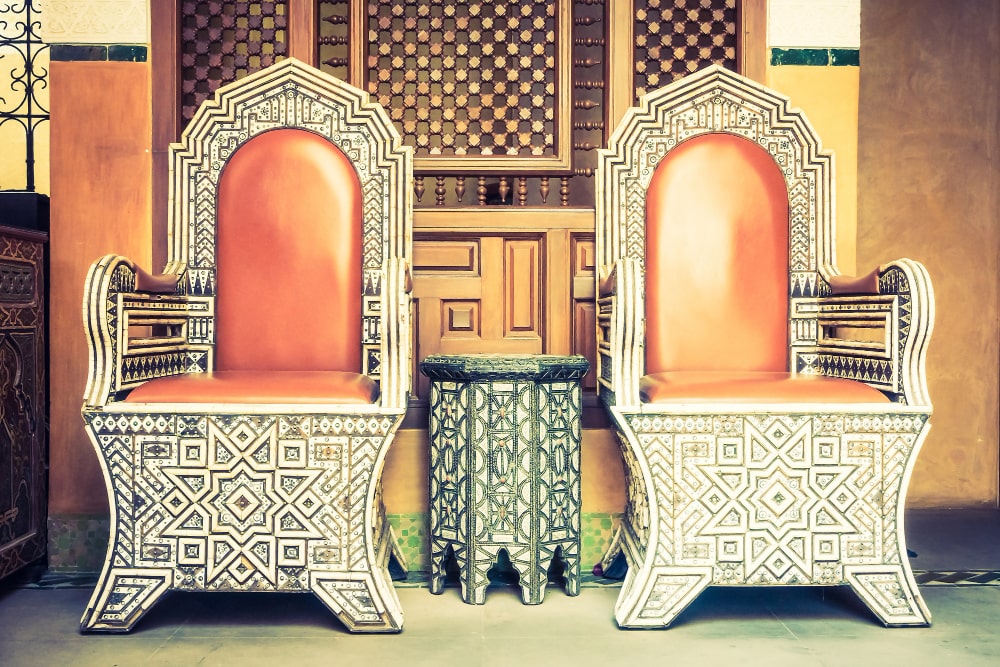 When it comes to a classic, carved wooden furniture look, no one does it better than Shekhawati. This region of Rajasthan is known for its stunning local architecture, especially its traditional havelis and forts, and these structures are adorned with exquisite furniture from the last few centuries.
The interesting thing about these pieces of furniture is that each item is handmade and crafted with skillful precision. The intricate designs in the wood give each piece of furniture a unique character and charm. From beds to cabinets, to chairs and tables – all the different styles from Shekhawati are works of art.
Quality Meets Affordability: Shekhawati's wooden furniture is not just made with expert craftsmanship – it's also incredibly affordable. In this lovely region of Rajasthan, you can find items that suit your budget, whether you're seeking for a traditional wooden side table or an entire living room set. Additionally, if you follow the appropriate maintenance procedures, these items will last a lifetime and become a treasured investment for you.
4- Saharanpur: Traditional Inlaid Furniture Designs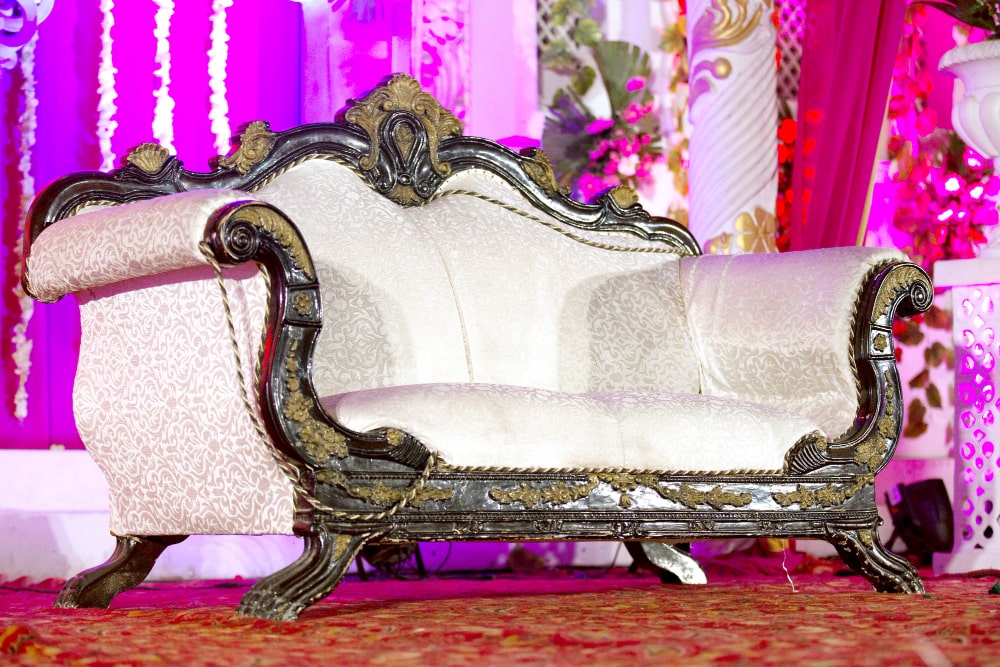 Saharanpur, the biggest city in western Uttar Pradesh, is a great spot to look for traditional and classic furniture. If you are fond of heavy wood furniture, royal looks and elaborated interacted carvings, Saharanpur is the right destination for you. The region is renowned for its elaborate furniture designs with inlaid carvings, which are excellent for bringing a sense of culture into any room.
The traditional pieces provide a fresh take on traditional designs with elaborate design patterns that can go well with any type of modern decor. Saharanpur has a strong history of woodworking and carpentry, so you can be sure to find unique artefacts that you won't find anywhere else.
Whether you're seeking opulent wooden furniture or a dresser with intricate carvings, Saharanpur has what you need. Craftsmen use a variety of materials, such as teak and rosewood, to create exceptional products, such as side tables, chests of drawers, beds, and cabinets. These objects all feature the distinctive designs seen in the woodwork of this area. But the most popular item among all these is Saharanpur Sofa with carvings. These traditional, unique, ever-green yet long-lasting couches have been the heart of every well-decorated living room in India since the time people started investing in furniture. These wooden Saharanpur sofas have been the first choice for many furniture lovers who like traditional furniture a bit more.
Plus, as the region is also known for its expertise in metalwork such as brass crafting, you'll find a variety of metal-inlaid furniture available too! Whether it's a brass-trimmed bed frame or intricate side table with brass accents, there are plenty of pieces that can add an extra bit of flair to your home. With so much to choose from and each item crafted by hand, it's no surprise that Saharanpur is one of our top furniture destinations in India.
5- Chettinad: Iconic Teakwood Elaborate Furniture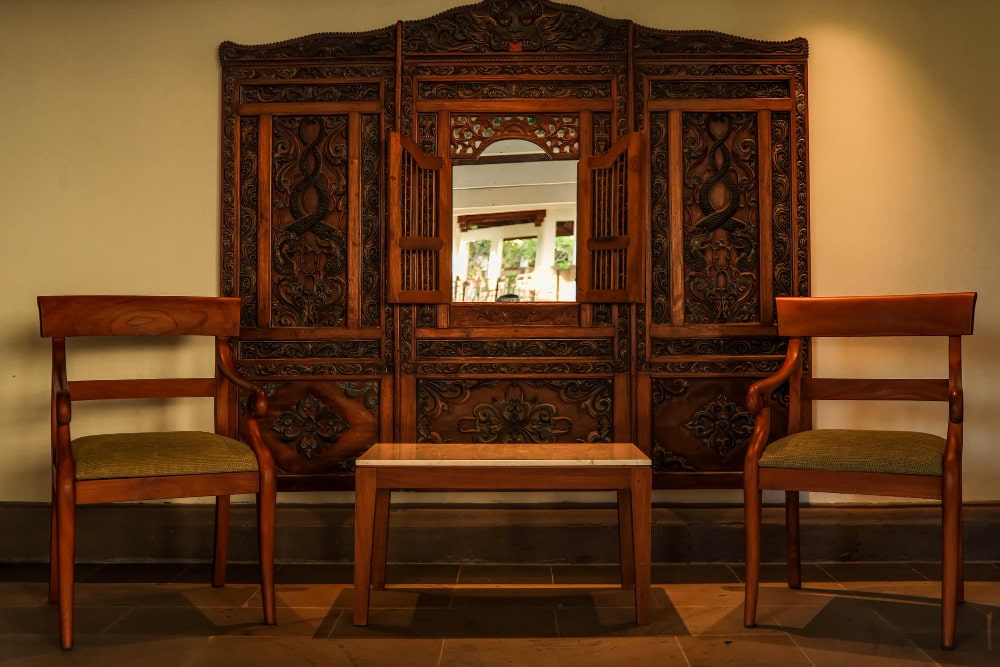 If you're ready to step up your furniture shopping game, then Chettinad in Tamil Nadu is the place to be. This destination is renowned for its incredibly elaborate teakwood furniture with intricate carvings that make it hard to keep your eyes off.
Trading hub: Chettinad is a centuries-old trading hub and has remained a mecca of sorts for antique furniture collectors and connoisseurs. This is because they specialise in traditional art and craft techniques that bring out the best from the solid wood furniture pieces.
Elaborate Carvings: What really makes the furniture stand out are the elaborate carvings that feature on each creation — like mother-of-pearl inlay, intricate brass-work and colourful enamel paintings. But that's not all — some of them even mix multiple wood varieties to create designs that seemingly pop out from every angle.
Timeless Techniques: The utilisation of traditional methods including graining, looping, slashing, and weaving has made Chettinad a well-known destination for these kinds of furniture. Each item benefits from an unmatched degree of detail and elegance because to all these centuries-old techniques.
So be sure to check out Chettinad's incredible variety the next time you're looking for something exceptional.
The traditional and classic forms of Indian furniture are worth studying for anyone looking for a distinctive piece for their house. Indian furniture differs greatly between areas. There is something for every taste in India, from the regal influences of Jaipur to the straightforward, practical furnishings of Shekhawati. Whether you're searching for a statement piece or something more conventional, each item exhibits superb craftsmanship.
Because of its distinct history that dates back centuries, the furniture from each of these locations is very special. Each place offers something unique and valuable, from the centuries-old customs of Chettinad to the cutting-edge creations of Saharanpur. Don't forget to look into the options in these five locations when furniture buying. You'll not only get a stunning piece of furniture, but you'll also be able to include a bit of Indian culture into your household.