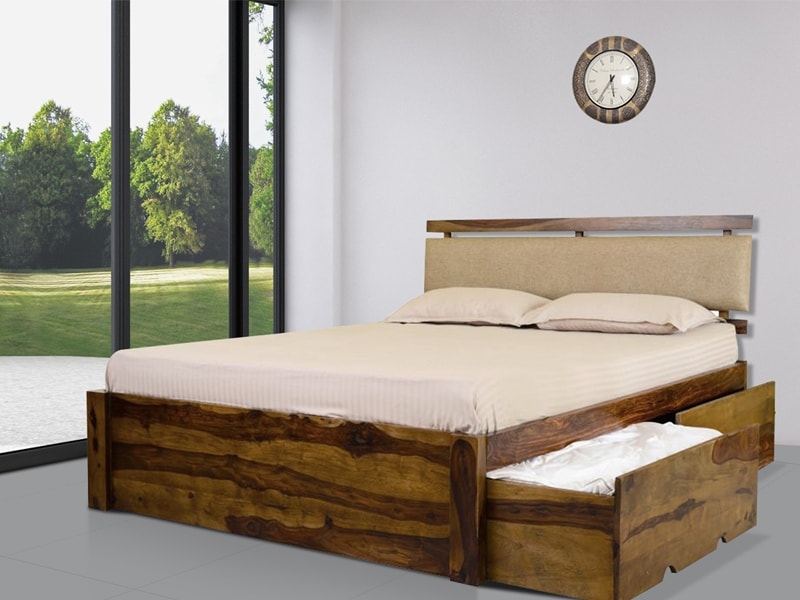 How the right bed can save space,money and enhance the look of your bedroom| Cityfurnish's bedroom transformation.
Any size of the bedroom can be designed into an attractive, multi-functional, and entirely chic home space when done right. By selecting the right shape and size of the bed, you can transform your whole room. And yes, save enough money too!
Here's how to do it by Cityfurnish's bedroom transformation team.
Beds with storage unit.
A sturdy bed is not just about comfort and durability, yet the one that could serve as utility storage too. The drawers like sliding under storage units have enough space in such beds to help you in storing your daily items.
Moreover, the drawers on such bed models are so invisible that nobody will be able to know that you're storing all your bits and bobs inside it.
Sofa Cum Bed
A sofa cum bed can accommodate a small-sized bedroom to utilize the same place as an office space. Additionally, if you like the thought of giving your guests extra comfort and more space to snuggle such models are definitely for you. An excellent way to renovate your living area by Cityfurnish's bedroom transformation team.
They can be made of either plusher or leather mattress. So, it is perfect for regular use as a sofa and has a double thickness as compared to standard beds. Further, it'll save you a lot of cash by serving as sofa and bed both.
Roll Over Beds
They are a good choice for kids' room, especially if you have two kids. If there are a lot of items in your children's room but not enough rooms in your home, you must consider this kind of bed.
The single bed with rolling over under-bed will comfortably accommodate one more child in one room.
Simplistic Single Beds
Go for the simplistic single bed if you are on a budget, have less space, and do not need more storage pieces. These beds come in a show-and-tell masterpiece frame and of course, will cost lesser than a usual double bed. Also, a great pick for the bachelors who do not need stuffy furnishing.
For more space saving bed options by our team visit here.
Check out the customer reviews of City Furnish here.