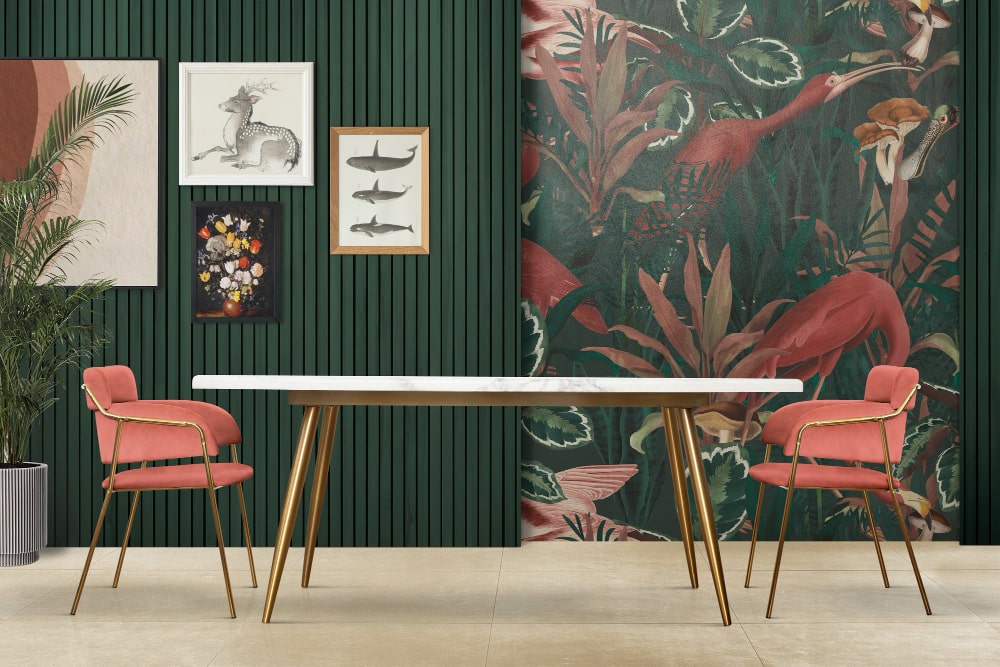 Have you been looking for ways to spruce up your living room? In the blink of an eye, you can take your living room from dull and mundane to stylish and chic – all with a few simple changes!
From changing up the color palette to adding statement furniture pieces, there's a lot to consider when giving you space an artistic look. You may be tempted to go wild, but remember – there's also some things that should be avoided.
In this blog post, we'll discuss things to do (and not do) when giving your living room an artistic look. We'll talk about how important it is to choose a unified color palette and spice things up with unique pieces of furniture or art. We'll also discuss how too many decor items can overcrowd and take away from the esthetic of your space and why it's important to create a focal point. If you're looking for tips on how to create an engaging living room, we'll cover that too!
Artistic Elements to Incorporate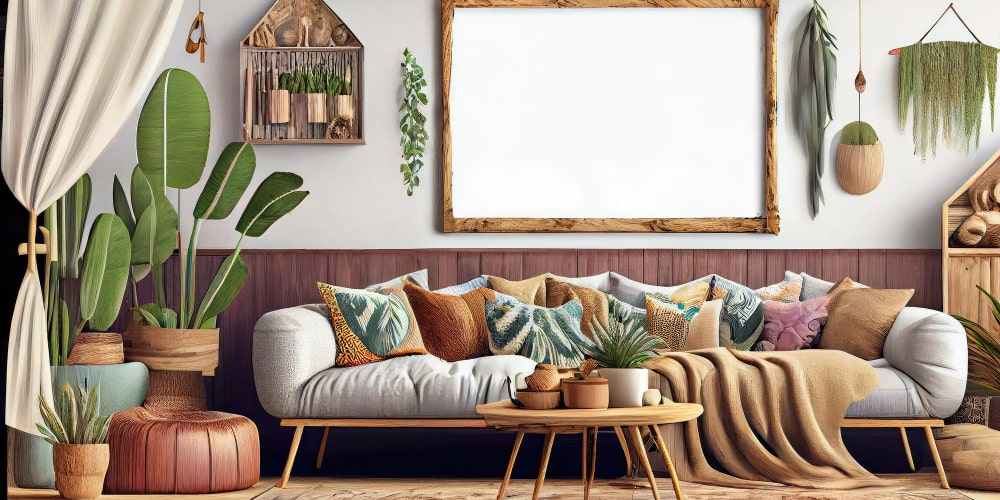 When it comes to giving your living room an artistic look, you may not be sure where to begin. But the good news is that it's easier than you think! A great starting point is recognizing the artistic elements you'd like to incorporate into your space.
Think about bold colors, unique furniture pieces, standout artwork and statement lighting—these elements can come together to create a special atmosphere in your living room. You can also choose a specific color palette that works well together and express your personality through one-of-a-kind furniture pieces. Discovering great artwork for a collection is another way to showcase creative flair in your home decor. An extra touch could be experimenting with textures in your space – from rugs, to cushions and bed throws, these items bring an element of fun into the room.
Considering all of these elements will help you create an engaging living room that reflects your personal style!
Things to Do When Creating a Living Room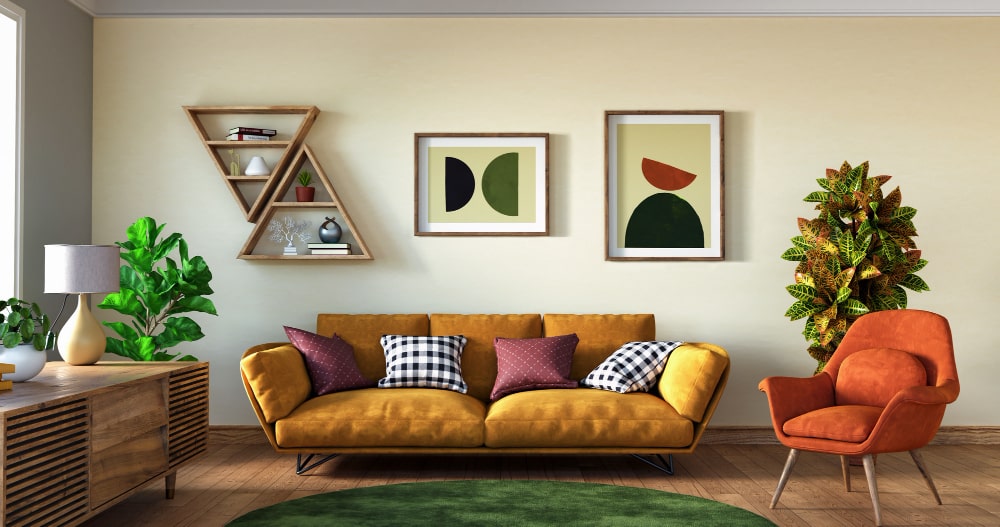 Giving your living room a truly artistic look can be a daunting task, but with the right approach, you can create an inviting, inspiring space that reflects your personality. To get started, consider using these tips to revamp your living room and make it look more artistic.
Choose a color palette wisely: Bold colors can create a statement and can be integrated into your living room in a tasteful way. Opt for shades that suit one another and add vibrancy to the space. Pick colors that will serve as the foundation of the overall look and feel of your room and ensure that they coordinate well with one another. If you're going for an eclectic look, select bold colors that will give the space some added character.
Select furniture with artistic flair: Furniture pieces with unique shapes and patterns will add more character to the room and provide visual interest as well. Choose unique furniture pieces that will stand out from the rest of your decor. Look for pieces that are both functional and stylish so you can create a one-of-a-kind setting in your home. Also consider investing in statement art pieces such as wall hangings or sculptures as these can really set off the whole atmosphere of your space.
Curate an art collection: Incorporating statement art pieces into the decor can tie everything together and give your room personality. Invest in a big statement piece: A large painting, sculpture or other type of art can be the focal point in your room. When choosing what to display on your walls, think about how much space you have available and what styles will work best with your current decor. A lot of confusion can happen at the time choosing paintings for living room. If you're not sure what type of art to display, start by choosing a style that reflects your own personal taste. For example, if you love bright colors and geometric patterns, choose pieces with those qualities. You can create visual interest by hanging several different types of art together on one wall.
Experiment with texture: Interesting textures, such as combining leather, velvet, and cotton materials, will bring dimension to the space and keep it looking fresh over time. Experiment with different textures such as wood or stone to give the space an interesting dimensionality and play with lighting fixtures to create an intimate atmosphere in the room. All these steps combined will help make your living room look truly unique and one-of-a-kind!
Creating a unique lighting setup: It is another way to achieve an artistic look in the living room. Try using adjustable lighting at different heights or having one main light source behind furniture or art pieces for dramatic effect.
Things to Avoid When Creating a Living Room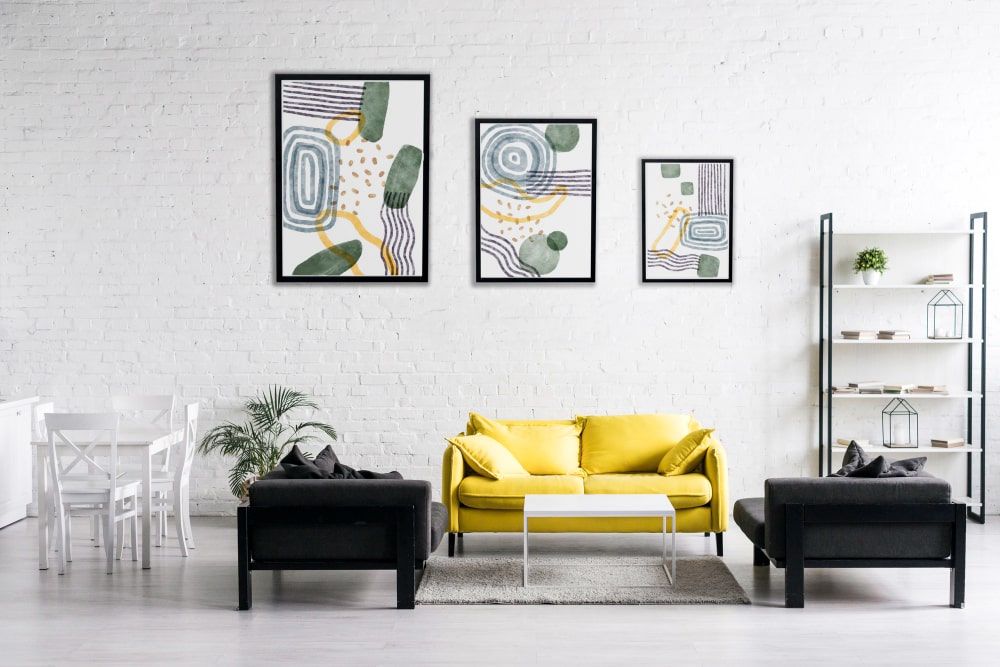 When decorating an artistic living room, it's also important to remember what you should avoid. Here are a few things you should definitely steer clear of:
Overcrowding: One of the biggest mistakes you can make is overcrowding your living room with too many decor pieces. Sure, artworks and accessories are beautiful, but too much of anything generally detracts from the overall look and feel. So decide on one or two key pieces that'll be the focal points of the room, something that will draw the eye, and be sure to keep this as the centerpiece.
Contrasting Colors: Using too many contrasting colors can often make a room look jarring and loud. Instead, pick two or three simple colors that go together in harmony—you don't want your guests to feel overwhelmed when they enter your living room! Select palettes that complement each other—light and dark shades of the same hue work well together.
Lighting: Never underestimate the importance of lighting—even if you have an amazing art collection on display, without proper illumination it may all end up looking unimpressive. Emphasize certain areas with strategically placed lighting options for a more dramatic and layered effect.
Generic Pieces: And finally, generic or mass-produced decor items don't bring any unique element to a living room. While they may fill in empty spaces or brighten up corners here and there, they don't really add any kind of artistic flair like a custom piece or statement accessory would do. Invest in items that are unique so they bring individual flair to your home rather than generic furnishings bought at a store outrightly!
Enhancing the Esthetic With Lighting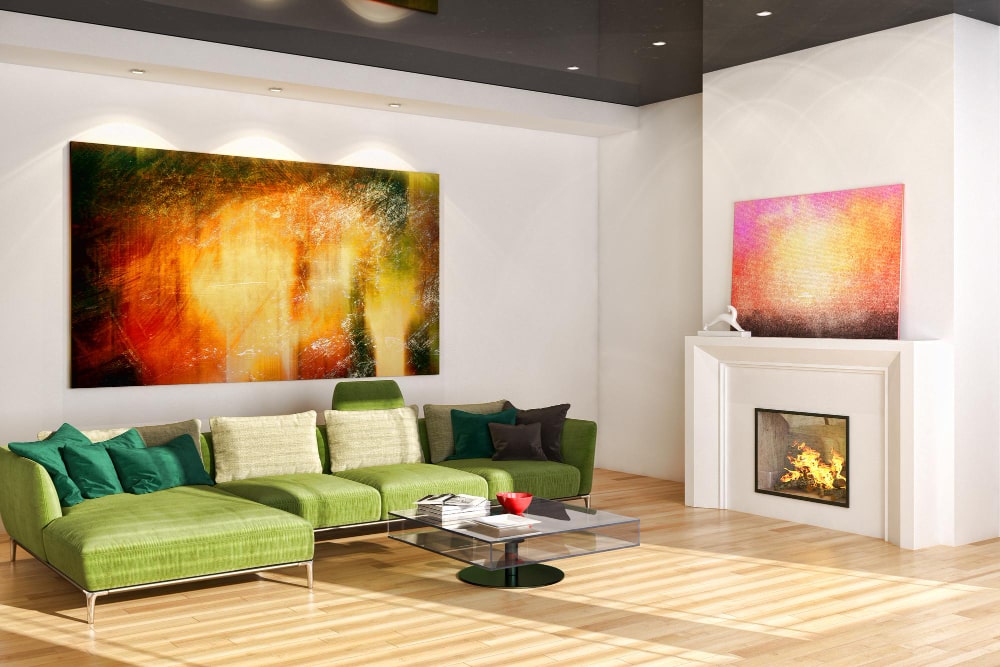 Lighting is another essential element when giving your living room an artistic look. It can help you set a mood and add a unique touch of style to the space. To do so, you can use ambient lighting, accent lighting and task lighting.
Ambient Lighting: Ambient lighting works to provide a general overall illumination It helps to create a comfortable atmosphere while also creating visual interest. You can use wall mount light fixtures, recessed lighting, or table lamps to fit this purpose.
Accent Lighting: Accent lighting focuses attention on specific areas of the living room, such as artwork or furniture pieces. Spotlights placed directly on the pieces will help draw interest to them, while also creating dramatic shadows that can enhance the look of the room.
Task Lighting: Task lighting is all about providing direct illumination for activities such as reading or playing cards. Keeping these bright and direct lights in more secluded areas helps prevent fatigue from too much brightness. Floor lamps can be used for this purpose since they don't take up precious tabletop space like table lamps might do.
By adding these various elements of lighting in your living room, you can step up its artistic game with unexpected touches of sophistication and beauty that will make it look like an art gallery itself!
Creating an Engaging Focal Point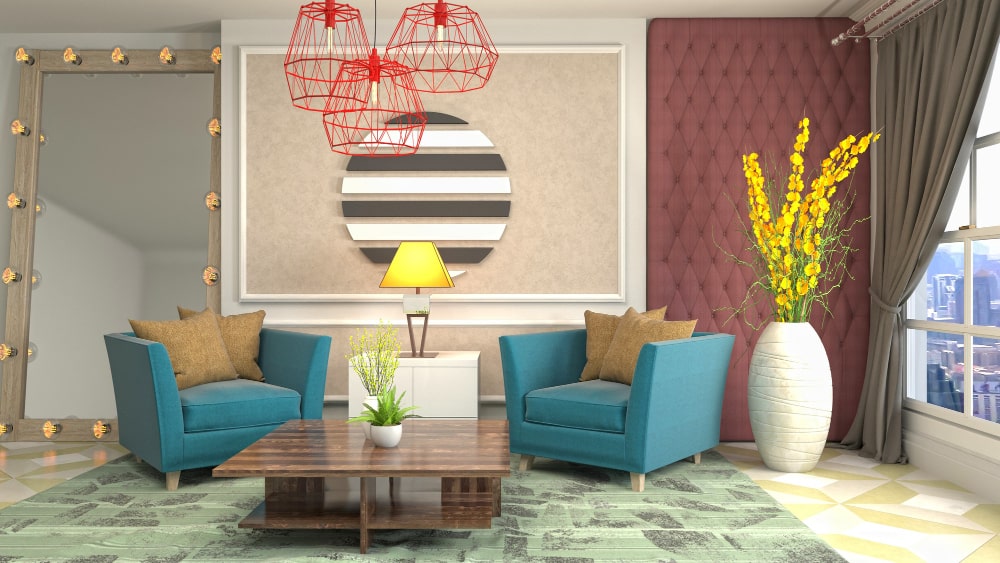 To make sure your living room looks its best, you'll want to create an engaging focal point. This could be something like choice statement furniture pieces or art pieces that reflect your style, or even a dramatic lighting fixture. You should aim to combine form and function when doing this, allowing items to serve a purpose while also catching the eye.
Think about the kind of theme you'd like to implement—deterministic, modern or industrial—and create an atmosphere accordingly. You may also need to experiment with different textures, such as different fabrics and materials. By picking elements that work with each other, you can make sure your living room has a distinctive look customers will love.
Just remember that less is more in this case —you don't want to overcrowd with too many decor items. Make sure you choose unique pieces and avoid generic decor if you want truly artistic living room that stands out from the rest!
Ways to Regularly Update the Decor
Regularly updating the decor is another important factor in creating an engaging living room. This is a great way to keep the space looking fresh and interesting.
But before doing this regularly, figuring out how often can you update your living room and what updates need to be done is quite important. Here are some tips for regular updates:
Choose a focal point – Creating a focal point in your living room helps keep it feeling balanced and prevents it from feeling overcrowded. Focus on one particular area of the living room, every time you update.
Make smaller changes – instead of doing full renovations or buying new pieces of furniture every time, make smaller changes such as switching out throw pillows or adding small accents like artwork or sculptures.
Balance form and function – make sure whichever pieces you choose are both esthetically pleasing and functional so that your living room looks great and serves its purpose for both yourself and your guests.
Incorporate personal touches – include elements in your living room that have special meaning to you and will bring back fond memories when you look at them. Doing so helps create an inviting atmosphere that others will appreciate too!
Don't forget about lighting – this is often overlooked but can have an enormous impact on how the space looks, both during the day and night, so be sure to consider lighting when making changes to your decor!
Parting Words
You don't have to be a professional designer or decorator to give your living room a unique and artistic look. All you need is an eye for design and a bit of creativity – and you can even consult online sources or magazines to get expert advice.
The key to success is to make sure you choose textures and colors wisely and that your decor is balanced. Avoid overcrowding the living room with too many elements and try to create a focal point for the eye to rest on.
Finally, make sure you add a few personal touches and regularly update the decor to make sure it stays current and interesting. With a little effort, your living room can become a stylish and inviting place you'll be eager to show off and spend time in.