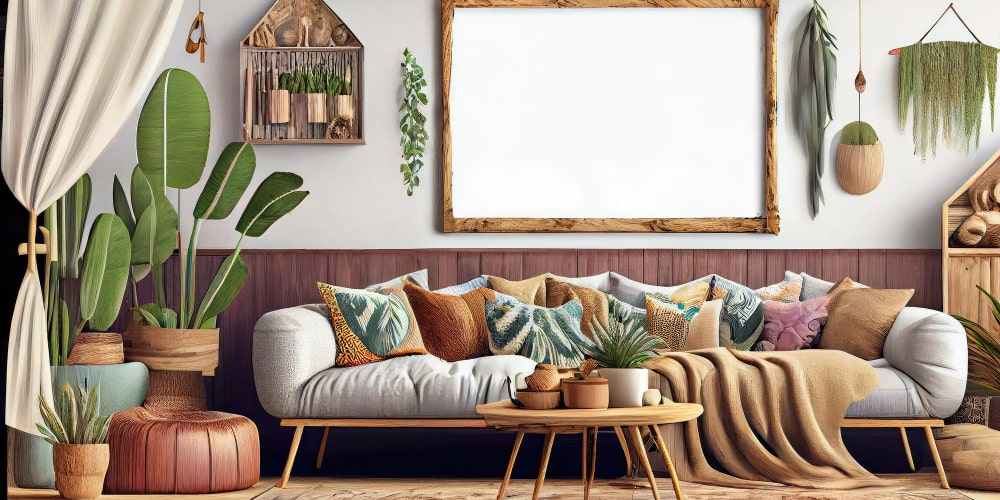 Ever wonder why custom furniture should be on your radar for your home? You're not alone. Many people dismiss the idea of custom pieces, thinking they are too expensive or time-consuming. However, this furniture offers so many benefits that you may not have considered. From quality craftsmanship to personalized comfort to cost efficiency over the long run, custom furniture tailored to your space and style is worth a second look. Keep reading to discover 10 convincing reasons why you should make custom furniture a priority for your next home upgrade. Once you see how custom pieces can enhance your living space in ways ready-made furniture never could, you'll be hooked.
1- What is Custom Furniture?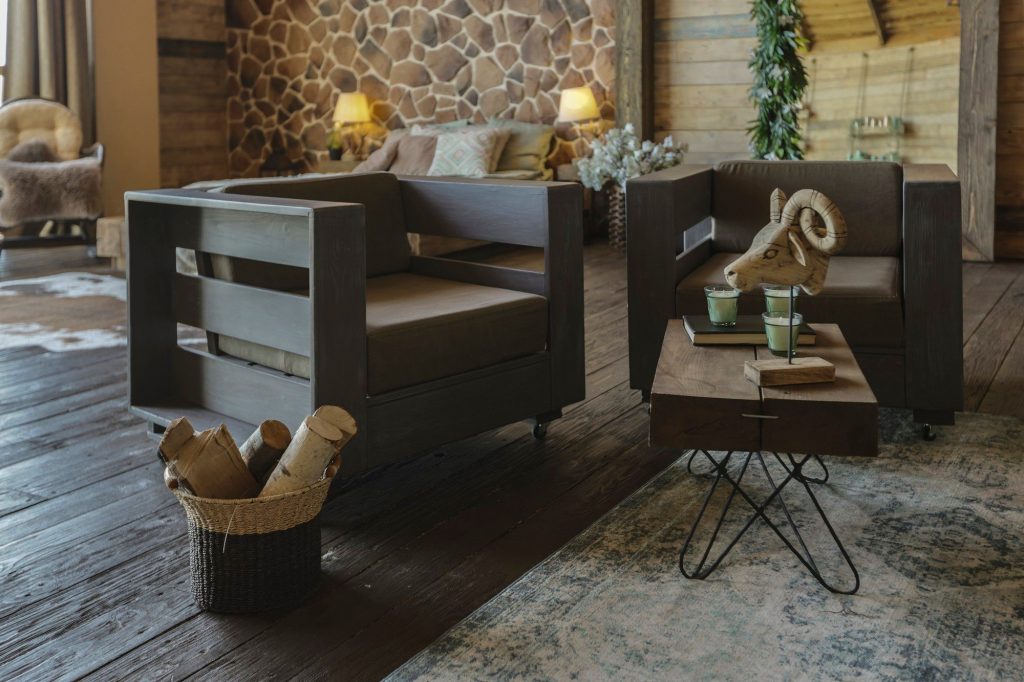 Custom furniture is designed and built specifically for your home. Unlike mass-produced pieces, custom pieces are tailored to your unique style and the dimensions of your space.
a- Quality Craftsmanship
Skilled woodworkers and artisans carefully construct each custom piece to the highest standards using the finest materials. The result is an heirloom-quality piece that will last for generations.
b-Perfectly Suited
Custom furniture is made to order based on your exact specifications. Want a sofa that's extra deep or a table that's just the right height for your space? Custom is the only way to ensure a perfect fit.
c- Eco-Friendly
Many custom furniture makers use sustainable wood and environmentally-friendly production practices. You can feel good knowing your custom piece was crafted using renewable resources and made locally, reducing its carbon footprint.
d- Cost Efficient
While custom furniture typically has a higher upfront cost, its longevity means a lower cost per use over time. Properly cared for, a custom piece can appreciate in value and last 30 years or more. Plus, you'll save money by not having to replace it every few years like disposable mass-market furniture.
For a truly personalized space, custom furniture is the way to go. Have a one-of-a-kind piece built just for you and enjoy its comfort, quality and style for years to come.
2- Why should one choose custom furniture?
Custom furniture offers so many benefits over mass-produced pieces. Here are just a few of the main reasons to consider custom for your home:
a- Custom Furniture Is Tailored to Your Style
Custom furniture is made just for you. It's crafted to your unique style, space, and needs. Say goodbye to that "one size fits most" mentality – your custom pieces will be perfectly suited to your home and lifestyle.
b- Custom Pieces Provide a Perfect Fit for Your Space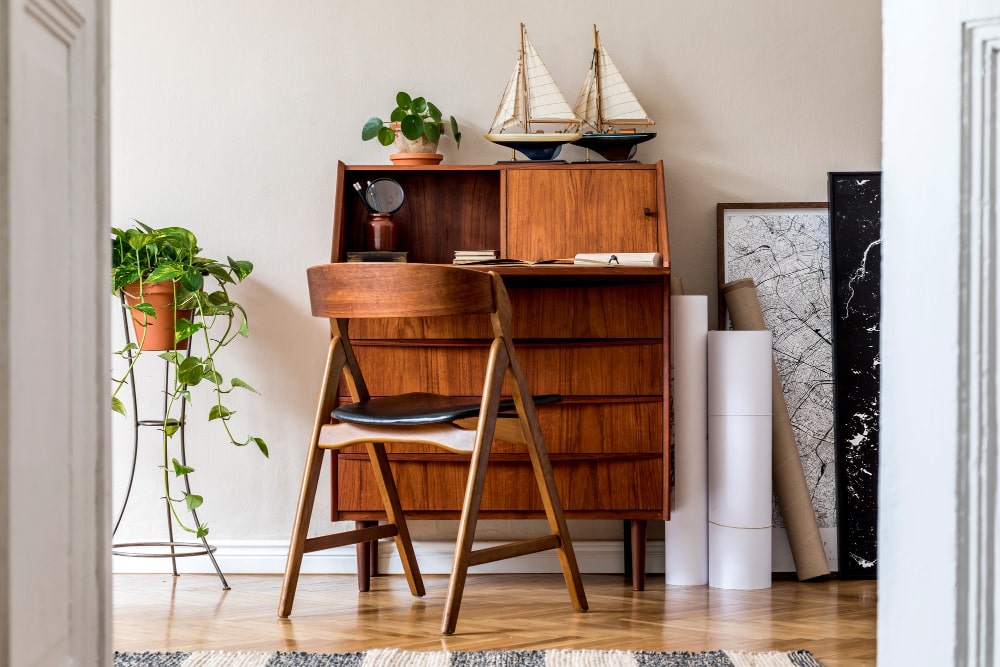 Custom furniture provides a perfect fit for your unique space.
Whether an awkward corner or an area with specific needs, custom pieces are tailored to suit your room's dimensions and your lifestyle. With flexible design options, you can ensure maximum functionality and a seamless fit within your home's layout.
c- Custom Furniture Is Built With Finesse
Custom furniture is built with finesse. Each piece is meticulously crafted to suit your unique needs and style. Skilled artisans carefully select high-quality, long-lasting materials to create a perfect product. The result? A custom creation that fits like a glove and stands the test of time.
d- It Can be Multifunctional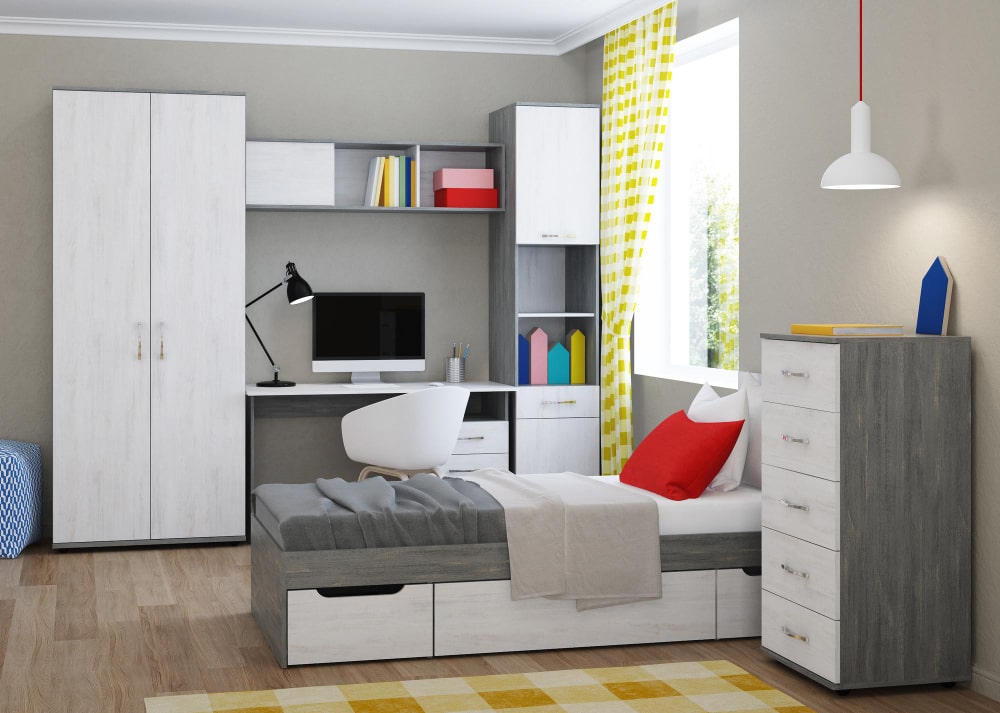 Custom furniture is designed to suit your needs, so it's made to be multifunctional. A custom table, for example, can often extend, fold up or separate into smaller pieces. Custom storage solutions, like benches, drawers and cabinets, frequently have hidden compartments or pull-out parts to maximize space.
e- Custom furniture is built to last
Custom furniture is built to last. Unlike mass-produced pieces, custom pieces are constructed using high-quality, durable materials and time-honored techniques that stand the test of time. The craftsmen take pride in their work, paying attention to detail and building each piece to exacting standards. The result is furniture that remains structurally sound and continues to look great for generations.
f- Flexible as per your choice
Custom furniture means getting pieces tailored to your needs and space. Want a sofa that's a little longer or a table that fits just right in that corner? With custom, the flexibility is all yours.
g- Material used can be of your choice
The materials used for your custom furniture are completely up to you. Want a durable hardwood like oak or maple? Prefer a plush fabric like velvet or linen? The possibilities are endless when you go the custom route.
h- Make the most of it by connecting it to some special occasion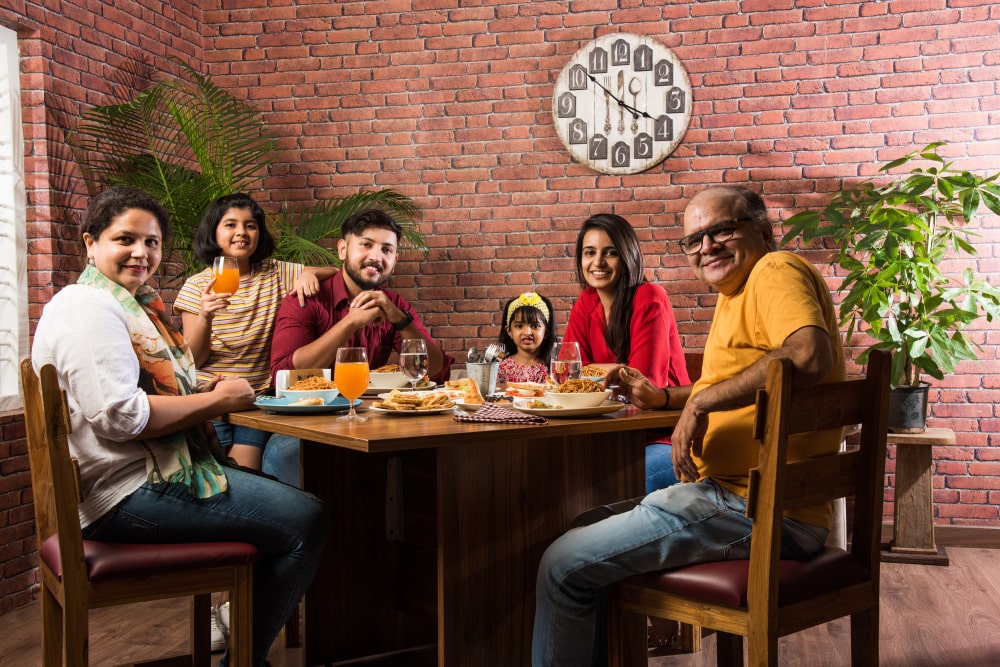 Connecting your custom furniture to a special occasion in your life gives it sentimental value that increases over time. Maybe that dining table was where you hosted your daughter's sweet 16 birthday dinner or that sofa was where you cuddled up and watched your favorite shows after a long day. Linking pieces to memorable moments helps turn your house into a home by filling it with emotional connections and cherished memories.
i- It can be Detailed as per your imagination
Want furniture that's uniquely you? Custom pieces are designed specifically for your space and needs. Whether simple or intricate, this furniture reflects your personal style and imagination.
j- It is home, not just trend: Unique and One-of-a-Kind
Your custom furniture is made for you and your space. It's designed to suit your unique needs and reflect your personal style. Unlike mass-produced pieces that everyone has, this furniture is built to last and becomes part of your home's story.
While the upfront cost of custom furniture may be higher, the long term benefits to your style, comfort, and budget are well worth it. Custom gives you the freedom to create furniture that is uniquely you and built to last a lifetime. What could be better than that?
3- Is Custom Furniture Worth the Investment?
Custom furniture may seem like an indulgence, but it's really an investment that pays off in the long run. Here are a few reasons why custom is the way to go:
Best suitable for your needs: For starters, custom means made to your exact specifications. Whether you need an odd corner filled or want a one-of-a-kind statement piece, this furniture is tailored to your space and style. No more settling for "almost right"– you get the perfect fit you've always wanted.
High quality guaranteed: You also get high-quality, handcrafted pieces that are built to last. this furniture is constructed using solid wood and traditional joinery, not particle board and glue. The result is heirloom-quality furniture that stands the test of time.
Custom Design: A custom design process allows you to personalize every detail to your needs and tastes. Want extra lumbar support in that sofa or a higher seat height on those bar stools? No problem. With custom, you get furniture made to your precise comfort requirements.
Easy on Pocket: While custom furniture may cost more upfront, it often saves you money in the long run. Because each piece is made specifically for you, it's less likely to need replacement. You'll have well-made furniture that provides enjoyment for decades.
At the end of the day, custom furniture offers an investment in your happiness and home. Collaborating with a designer to craft furnishings that reflect your unique style and personality creates an emotional connection that manufactured furniture just can't match. For this reason alone, custom is worth every penny.
4- Where Can I Get High-Quality Custom Furniture?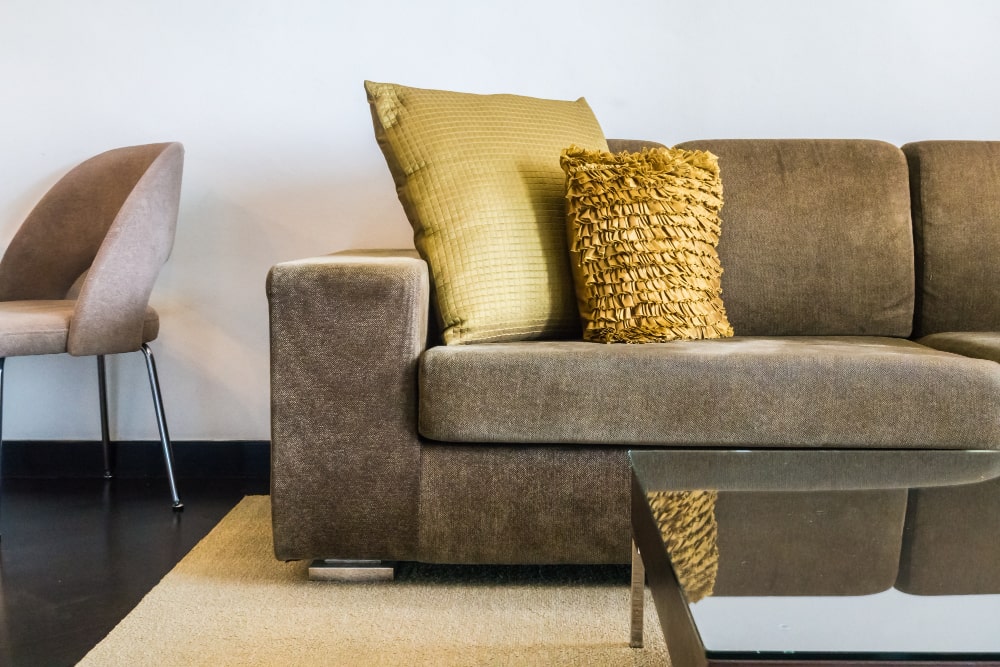 Where can you find high-quality custom furniture? There are a few options to consider:
Local craftsmen and woodworkers in your area are always a great place to start. Check sites like Cityfurnish & Facebook Marketplace to find independent makers creating handcrafted pieces. These artisans will work directly with you to design furniture tailored to your space and needs.
Many mid-size furniture stores now offer custom options in addition to their showroom stock. Places like FebIndia have design specialists on staff to help customize existing collections or create fully bespoke pieces. They source high-quality, sustainable materials and use time-honored construction techniques to build furnishings that will last a lifetime.
If budget is a concern, try local furniture stores. While dealing with any local artisan please be sure that they are using the material which is good quality and has long durability.
For those wanting the ultimate custom experience, hire an interior designer or architect to create furniture from scratch. They can draft plans, source materials, and oversee construction of pieces designed specifically for your home and needs. While pricey, the results are truly one-of-a-kind.
Whether going the DIY route or working with professionals, custom furniture is worth the investment. You'll end up with furnishings as unique as you are, built to stand the test of time.
5- Custom Furniture Doesn't Have to Be Expensive
Custom furniture is affordable and doesn't have to break the bank. In fact, it can often save you money in the long run.
a- Affordable Materials
Opt for more budget-friendly materials like pine, oak, or maple instead of expensive hardwoods. Upholstery fabrics like canvas, denim, or microfiber are durable and lower cost. Faux leather is also an affordable, pet-friendly alternative to real leather.
b- DIY Options
If you're handy, consider building the furniture yourself. Many woodworking stores offer free project plans for chairs, tables, dressers, and more. You can save hundreds by constructing the pieces yourself using pre-cut lumber and hardware. Friends or family members may also volunteer to help, making it a fun group project.
c- Buy/Rent Furniture You Need
Focus on investing in key signature pieces rather than furnishing an entire room at once. Start with a statement piece like a sofa or dining table, then add complementing pieces over time as your budget allows. Buying only what you need prevents overspending while allowing your style to evolve. But if you do not want to limit yourself, rent furniture instead. Renting furniture is the best option for those who do not want to tie themselves geographically as furniture on rent is easily returnable or burden themselves financially as it doesn't take much to rent furniture for your complete home.
d- Negotiate the Best Deal
Don't be afraid to negotiate with furniture stores and craftsmen to get the best possible price. Ask if they offer discounts for paying in cash or purchasing multiple pieces. See if they can source lower-cost materials or make minor modifications to reduce the overall price. You may be able to save 10-30% or more off the initial quote by advocating for yourself.
In the end, custom furniture tailored to your unique space and needs doesn't have to come at a premium. With some savvy shopping strategies, you can have your dream furnishings made affordably. Focus on value, not just price, and you'll enjoy custom pieces that last for years to come.
6- Custom Pieces Are Tailored to Your Unique Style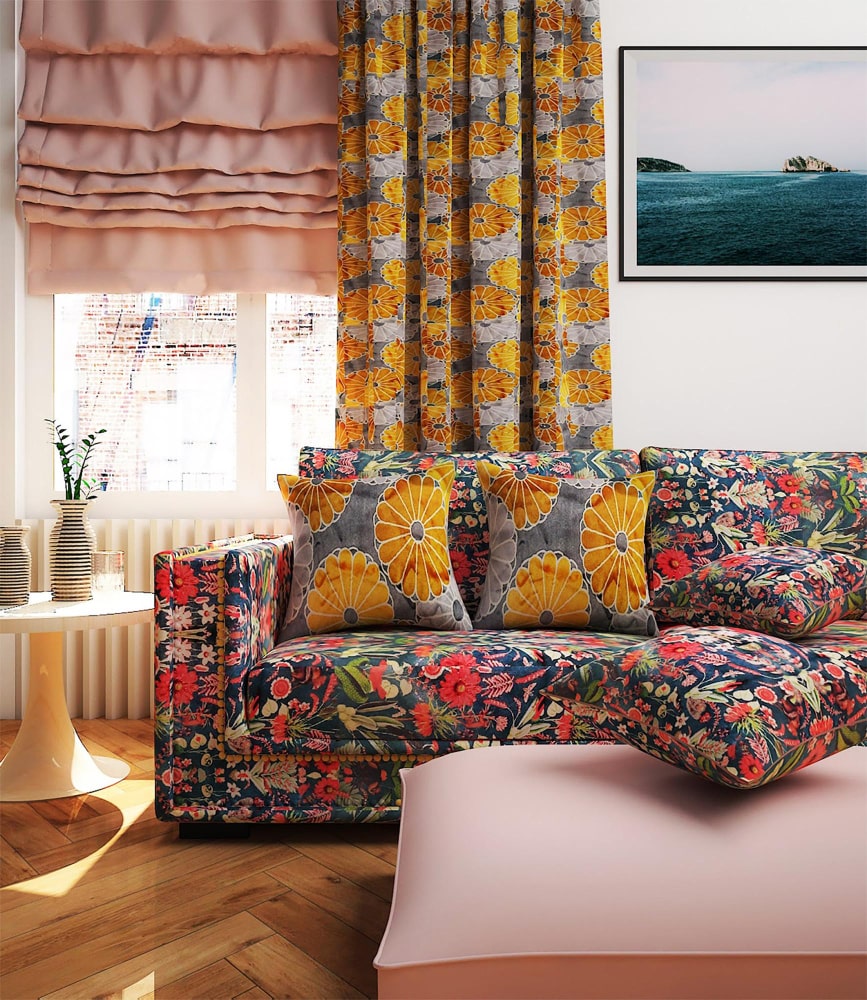 Custom furniture is designed specifically for you and your home. Unlike mass-produced pieces, custom pieces are tailored to match your unique style.
You get to choose all the details that matter to you, from the type of wood and fabric to the exact dimensions. Do you prefer a mid-century modern look or a rustic farmhouse feel? Custom means you get to design furniture that complements your decor and personal esthetic.
Maybe you have an awkward space that needs a creative solution. This furniture can be built to fit where standard sizes won't. Need an extra-long sofa for your spacious living room or a compact desk for your small home office? Custom is the answer.
Collaborating with a furniture maker, you'll go through an iterative design process to create pieces that are just right. Describe your vision, see initial sketches, provide feedback, and make changes until you have furniture that suits you perfectly.
The end result will be high-quality, handcrafted furniture that reflects your style, fits your space, and was made to last. You'll form an emotional connection with these meaningful pieces in your home. And while the upfront cost may be higher, tailor made furniture is an investment that can save money in the long run.
For all these reasons, custom furniture is worth considering. You deserve to surround yourself with things you genuinely love and that were made just for you. Custom pieces can transform your house into a home.
7- Is maintaining custom furniture easy?
Maintaining custom furniture is actually quite easy. Since each piece is made to your exact specifications, the materials and construction are designed to suit your needs.
Wood pieces can be treated with a protective sealant like polyurethane to prevent stains and scratches. Re-apply the sealant every few years to keep the wood looking its best. For daily cleaning, just dust with a soft cloth and damp mop as needed.
Upholstered furniture should be vacuumed regularly to remove dirt and debris. For stubborn stains, spot clean quickly before they set in. Have the upholstery professionally steam cleaned once a year or so to revive the cushions.
Metal accents can be polished with a specialty metal polish or wiped down with a damp cloth to restore the shine.
Built-in cabinetry and shelving should be dusted and wiped clean. Keep tracks and drawers clear of clutter so they open and close smoothly.
While custom pieces may require an initial investment, their high-quality construction and long lifespan mean lower costs in the long run. Properly caring for your custom furniture will keep it looking and functioning like new for years to come. With minimal effort, you can enjoy custom comfort and style tailored perfectly for your home.
Conclusion
And there you have it—10 compelling reasons why custom furniture should top your home decor wish list. At the end of the day, investing in pieces tailored to your unique style, space, and needs will give you an end result you'll love coming home to for years to come. Collaborating with skilled craftsmen to create furniture with purpose that fits who you are—now that's what makes a house a home. When you can point to each chair, table, and cabinet and say "that one's mine," it gives you an emotional connection that mass-produced pieces simply can't replicate. So go ahead—take the plunge into custom. Your home and all who visit are sure to thank you.
Custom Furniture FAQs:
a- Will It Fit My Budget and Space?
Custom furniture is designed specifically for your home and needs. Will it fit your budget and space? Here are some common questions about custom furniture and the answers:
b- How much does custom furniture cost?
This furniture can vary in price depending on the materials, craftsmanship, and complexity of the design. However, because it's made to order for your exact requirements, it may end up costing less than pre-made furniture that requires altering to fit. Custom furniture also tends to be higher quality and longer-lasting.
c- How long does it take to have custom furniture made?
The production time depends on the furniture type and amount of customization, but generally 4 to 12 weeks. The design process can take an additional few weeks. While it may require patience, the end result will be furniture tailor-made for your home.
d- Will custom furniture fit in my space?
Absolutely. this furniture is designed specifically for your room's dimensions and layout. The artisan or designer will take precise measurements of your space to ensure an optimal fit. They can also suggest space-saving designs and multipurpose furniture suited to small rooms.
e- Can I see what the furniture will look like before it's made?
Custom furniture makers will provide drawings, photos, 3D renderings, or even full-scale prototypes of the design so you can visualize the end product. They work with you in an iterative process to refine the design until it's perfect. This collaborative approach results in furniture you're sure to love.
In summary, while this furniture may require an initial investment of both time and money, it can save you from costly mistakes, fit your space perfectly, and last a lifetime. For furniture that's tailored to your style, budget, and needs, custom is the way to go.