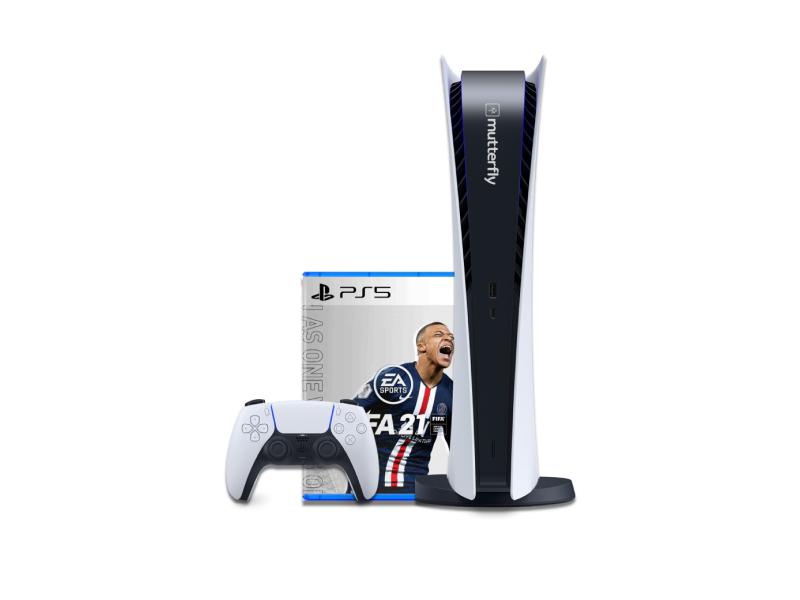 The most famous game that every gamer has or dreams to have – PlayStation!
The Japanese giant has completely changed gaming, and for good. The Sony PlayStation has changed the game. The game has taken us from 80s arcade style games to today's photorealistic 3D games and showed us a world as big and wide as our Earth! Sony hasn't stopped ever since and keeps upgrading its great technological innovations.
Remember when Microsoft started making gaming devices, and releasing the XBox? Sony came back with the Sony Playstation 3 or PS3. That version contained hardware that made it as powerful as a PC. Designed for gaming, it delivered games that offered hours of fun with cutting-edge graphics like never before. It didn't just stop there. Sony then released the PS4 with a better and more innovative experience for gamers.
It recently released PS5, which the gamers are dying to get their hands on. It is expensive, yes. But is it worth it? Totally!!
Well, we will help you get this immersive experience. Get into the pro realm, start your car engine or get your AK47, let the game world do things that most people don't get the chance to do for real. We mean, who doesn't want to kill zombies in their spare time, right? But if you're not the kind of person who watches screens for hours a day and buying consoles and games doesn't make sense, here is how you can satisfy your inner gamer without spending a huge amount – get playstation 5 on rent for gaming and experience lightning fast loading with a high speed SSD deeper immersion with support for haptic feedback adaptive triggers and 3D audio and incredible PlayStation games.
PlayStation 5 Features
This generation, it seems Sony is sticking to the approach that made the PS4 so successful: selling consoles that can play first-party games from Sony's historic franchise and rounding out that lineup with fantastic third-party titles too. You should expect to see better graphics in your games, and the PS5 will also support high refresh rates, which should make games run more smoothly (if you have a screen that supports those refresh rates). Plus, the PS5 custom SSD promises a loading speed jump that could change the way games are designed.
Here are some of the features:
Game Hub
Games has a hub on PS5. Each game hub collects everything about that game, from activities to community broadcasts to new game content. It is a constantly updated space that will evolve and adapt over the life cycle of the game.
Activities
Game creators can construct their PS5 video games so that you can leap immediately into particular missions, modes, quests, and extra immediately from the console`s control center.
Control Center
Quickly get admission to often used device features, sport content, and sports without leaving your gameplay. Simply press the PS button whilst gambling to look at the Control Center overlay.
Game Recommendations
You can find your next adventure or next game with recommendations based on the types of games that you enjoy.
Challenge
Take on special gameplay challenges in supported PS5 games and share your achievements with friends on PS5 to see if they can do better. If your friend beats your record or time, you will be notified and have a chance to beat him immediately.
Acknowledgments
Players can now give positive acknowledgments to other players to encourage or congratulate other competitors for well-played multiplayer matches. The awards you receive will appear on your profile.
Intergenerational Chat with PS4
Whether your friends are on PS4 or PS5, Intergenerational Voice Chat lets everyone continue the conversation with their PlayStation™ Network account. You can even chat with players on mobile devices that have the PlayStation app.
Universal Search
Spend more time playing games and less time searching for what you want to do The PS5 can quickly find games on the PlayStation Store, movies in certain video streaming apps, or other players.
Game Presets
Players can select saved game presets for all supported games, such as reverse y axis and subtitles.
Game Base
Access a dedicated hangout room for you and other players with your PlayStation Network account. Share content, schedule gaming sessions, launch in-game or just catch up. You can even access some features on the web and mobile devices with the PlayStation app.
Well, these are just a few amazing features that you will get to experience when you get the PS5.
We already tested the PS5 and it turned out that the console is quite good. The new controller is amazing, games load quickly, and the console has a sleeker user interface than the PS4. We think it made a great first impression, and there are many next-gen games to play.
The PS5 is powered by a dedicated eight-core AMD Zen 2 CPU and a dedicated AMD Radeon RDNA 2 based GPU that will deliver 10.28 teraflops of raw graphics power. The console also uses varying frequencies on the PS5's CPU and GPU, which could theoretically push graphics to run slightly faster than normal when the CPU isn't running at full capacity.
What about the revolutionary SSD we mentioned earlier? It has 825 GB of storage and 5.5GB/s of throughput, which is probably fast enough for game developers to create levels without things like elevator stairs or winding corridors actually masking the loading levels in the background. . See how many PS5 games load faster compared to their PS4 versions.
Why Rent PlayStation 5?
We all know how hard it is to get your hands on the PlayStation 5. Well, if you have already grabbed it, then you are lucky. Because not everyone did and not many can still afford it. But now you can!
Cityfurnish is letting you satisfy your gamer side and helping you get your game on. You can now rent PlayStation 5 at the most affordable rate. But why rent? Well, here's why –
You get to have the most amazing gaming experience without burning a hole in your pocket. Simply pay a bare minimum subscription fee and that's it.
You get to have free delivery and pickup options. Get the console on your doorsteps in the most convenient way.
You can return whenever you want. If in the near future, when an upgrade comes and you want to return this one, you can easily do that. There's no headache of finding a buyer and then selling it at A much lower price!
Check out our website to place the order in no time and get your dream gaming console!