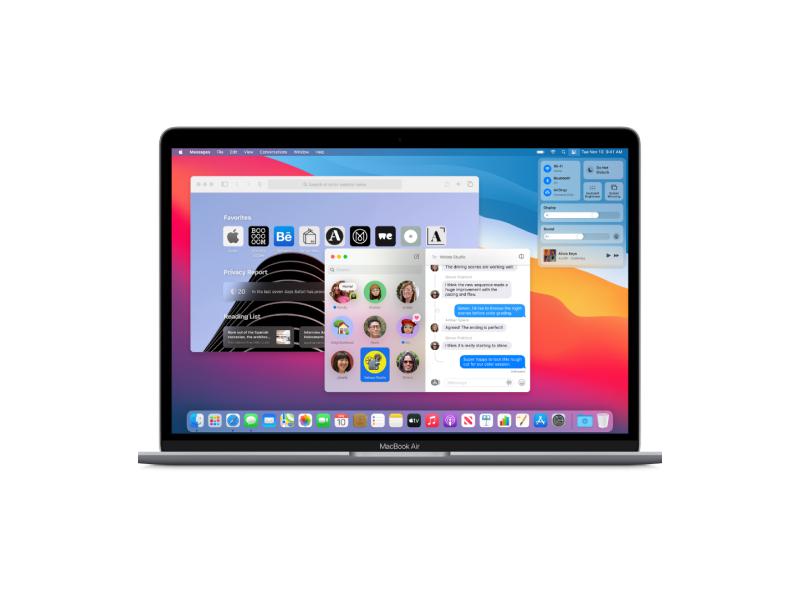 MacBook Air is a lovely laptop to have, isn't it? But can you afford it? Of course, you can, and here's how!
Well, we usually buy our devices: mobile phones, laptops, desktops, tablets, cameras, etc. But doesn't that burn a hole in your pockets if you're on a budget? Wouldn't it be better to rent it per month? Why? You may be surprised to know that rental services are on a boom as renting MacBook Air comes with significant advantages.
This is why MacBook rentals are increasingly becoming an option for individuals and businesses of all sizes. It makes sense because owning one can be an upfront expense and significantly affect the budget or reduce cash flow. So, taking a MacBook on rent can ease the financial burden.
But that's not it. While lowering costs is undoubtedly one of the most important and attractive reasons to rent a MacBook, it's not the only one.
Let's find out more benefits of renting a Mac instead of buying one and how you can rent it within minutes.
Affordability and Flexibility
You may have thought of getting it but haven't yet because of its high price. Well, that is not the case while renting. When you decide to take the macbook air laptop on rent, price is not the factor that you have to worry about. That's not it. There are many other advantages to the renting model.
Renting allows you to meet your needs without exceeding your budget. Imagine how much it would cost to buy a MacBook when the cost of renting a MacBook is only a fraction of that amount. Another aspect is that if you only need it for a short time, suppose for work from home period, schooling or courses, job training, etc., renting a Mac is perfect for situations where you don't have to buy equipment vertically.
Moreover, you have way more flexibility when it comes to making payments. Why pay heavy installments when you can get a Mac at a nominal monthly fee. With that, you also have another significant advantage – You can stop paying rent and return your device whenever you want, without any lockouts of any kind.
Upgraded MacBook Air – Latest features
The fantastic factor about renting is that you don't lock yourself in to a form factor, configuration, or company. Suppose when you realize that the device or the laptop you purchased is not suitable for you, you can return it and buy another one, but returns are usually not allowed in India. Even if they are, they are only allowed for a short time, like ten days, which isn't long enough to realize you've bought the wrong product.
Sometimes it can take months to figure out how to use the device, what the advantages are, and whether the advantages outweigh the disadvantages. With renting, you don't have to worry about that. With renting, you have the advantage of returning.
Take an example here – suppose you buy a desktop because you are an independent worker who always works from home. But then you realize that you should've bought a laptop instead so that you'd have the flexibility to use the device in any room in their house. Now would you sell the desktop and buy another laptop? Isn't that too much work? With renting, you can easily return and get a different device as your requirements change.
Another example could be that you had a 13-inch screen MacBook, but now you want 16 inches one. Would you spend thousands on a new one? With renting, you can simply upgrade the device.
Now let's talk about the features and specifications. Suppose you end up buying a MacBook with insufficient storage or memory. Upgrading the memory itself costs thousands. Now, that is not the case with renting, as it would allow you to switch models easily. Yes, we do get stuck with a lot of non-upgradeable devices these days – phones, tablets, laptops, even desktop Macs, and so on. But if you rent MacBook Air from Cityfurnish, everything can be improved, upgraded any time you want.
Multiple Choices – A large variety
With renting, you have a great deal of options to choose from. The kinds of laptops, models, screen sizes, features, storage, and whatnot. It is just like selecting a product while buying, but better. But there are assumptions, of course. When it comes to rentals, many people think you will have limited choices. But that is never the case. You get to choose your desired laptop from the website. There are actually some pretty good Apple products on Cityfurnish as rental options, which include MacBook Pro i7, MacBook Air, MacBook Pro i5, and more.
Safe from depreciation or loss
Nothing loses its value like old IT equipment that piles up and takes up space on the desk? Over time, the value of devices does get depreciated. Who'd want to sell their Rs 90,000 or something laptop in 25 – 30,000? We certainly don't. It's not the case with renting. Renting a MacBook allows you to spend your money wisely while taking advantage of the constant changes in computer technology. This is because, during the renting term, you will receive the most up-to-date software and hardware. Renting a new model like a MacBook also allows you to stand out from the competition and show your customers that you're still relevant!
Any time is a perfect time to Rent a MacBook Air
When we decide to buy a laptop or any other home appliance for that matter, we tend to wait for a certain sale or any discounts, so we must pay less. People wait for the right time. When renting, you don't have to worry about "Is now the right time to buy?" No need to read tea leaves or chat online to find out when the sale is or when the updated hardware is available.
Sometimes when you don't buy a device for months, and eventually lose interest and don't buy it at all. The change of mind could be due to various reasons. But with renting, you don't have to worry about any of that. It's really simple. You simply choose which MacBook you want, place the order, and Cityfurnish will handle the rest.
Renting a MacBook Air offers many benefits that are now denied when buying in person. Rentals should be standard for every device we buy, or at least available to anyone who wants it. Let's straight-up talk about the advantages of getting a MacBook Air laptop on rent from Cityfurnish. Here's how Cityfurnish can help you get a MacBook Air with ease.
Advantages of renting a MacBook Air from Cityfurnish
Cityfurnish puts your comfort in mind, providing high quality service and top-quality merchandise right to your doorstep. Their portal is designed to make it easy for users to access and place an order. You can easily browse a vast collection of electronic appliances, select appliances to rent, and place an order in minutes by entering a few details. Cityfurnish team will contact you within 72 hours on the specified date and time to deliver the rental to your doorstep.
MacBook or other consumer electronics rental includes free shipping, installation, and service. That's right. No additional cost is required. The Cityfurnish team will take care of shipping and installation free of charge. If you have any problems, they are ready to help you maintain your Mac or any other equipment you rent. So, to take advantage of this free service, browse and order now.