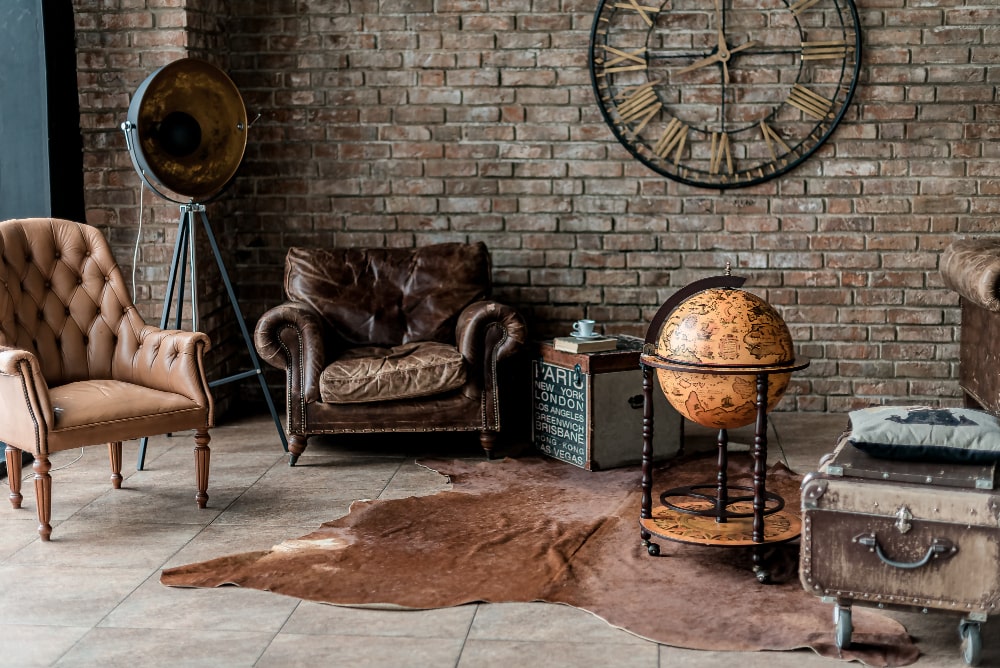 Mixing furniture styles, is although a new concept yet it's a popular way for home decor among every class of people. You know that feeling when you walk into a room and everything just flows together perfectly? The styles, colors, textures—it all works in harmony. That's the result of skillfully mixing and matching furniture. While it may seem intimidating, with a few tips you can easily create a space that feels cohesive yet unique.
The key is finding a unifying element to tie different pieces together, whether it's color, material, era, or shape. Start with your favorite piece, then build around it. Balance larger, heavier pieces with smaller, lighter ones. Layer rugs, pillows, art, and accessories to create depth and visual interest. Establish focal points to draw the eye. And don't be afraid to incorporate your personal style—a space should reflect you!
With some inspiration and the right mindset, you'll be designing a stylish, eclectic space in no time. Your home will become a showcase of your creativity where every piece has a story to tell. So start hunting for treasures, follow your instincts, and get ready to fall in love with a new favorite room. Mixing furniture style and matching different themes—it's an art form you can master!
1- Mixing Furniture Styles: Modern and Traditional Furniture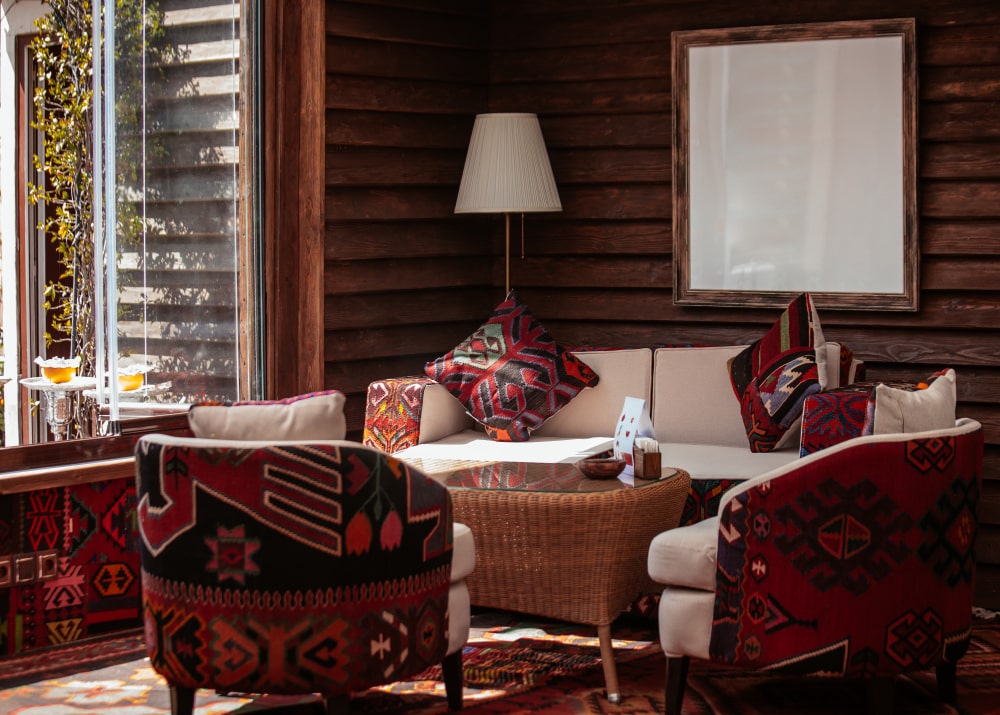 Mixing modern furniture style and traditional furniture styles in your home can create an eclectic look, but it does take a thoughtful approach. The key is finding a unifying element to tie the spaces together.
Maybe it's a color palette of warm neutrals or a material like leather that you use for both the mid-century modern sofa and antique armchair. Repeating this element throughout the room helps the different styles feel cohesive.
You'll also want to consider the proportions and scales of each piece. A bulky roll-arm sofa may dwarf a spindly Chippendale chair. Choose furnishings that complement each other in size and shape for the most pleasing arrangement.
Layer in accessories with intention to help blend the styles. Add a modern arc lamp beside a traditional wingback chair or place a rustic wood bowl on a sleek glass coffee table. Mixing and matching the smaller details creates an eclectic fusion.
Don't forget a focal point to anchor the space, like an ornate fireplace mantel or minimalist art piece. Finding common ground between modern and traditional styles can be challenging but following these tips will have you mastering the mix in no time. Your home will radiate a stylish and timeless warmth.
2- Mixing Furniture Styles: Mid-Century and Rustic Pieces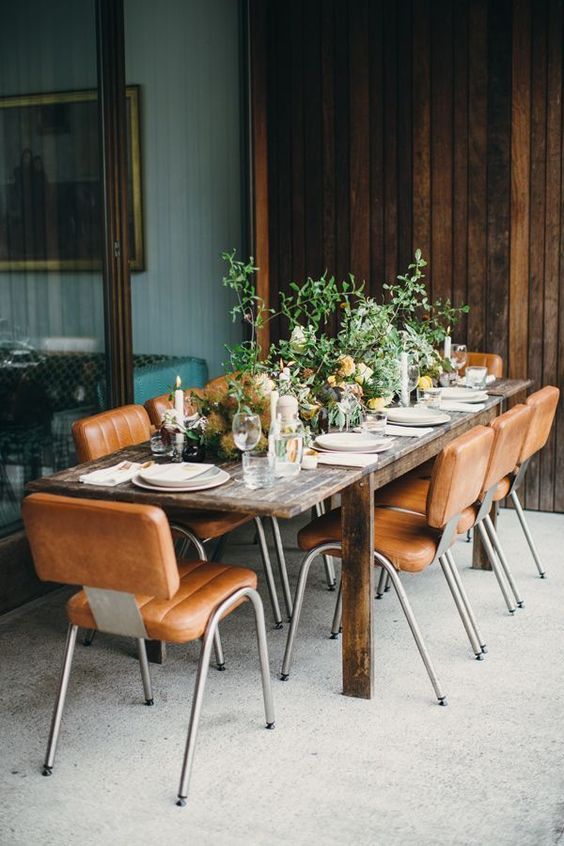 Want to combine mid-century modern and rustic styles in your home? It can be done with the right approach.
Focus on natural materials that work with both styles, like wood, stone and leather. A wooden side table with hairpin legs pairs perfectly with a distressed leather sofa. Or try a stone-topped coffee table with a sleek metal base.
Look for a unifying element, like a color palette of warm neutrals, natural textures or metallic accents. Tie the spaces together with touches of black, brown, gray and gold.
Balance the proportions and scale of each piece. A large rustic hutch works with mid-century chairs in a dining area. In a living room, flank a substantial stone fireplace with two small retro floor lamps.
Layer purposefully, using lighter mid-century pieces on top of heavier rustic furniture. A teak credenza topped with stoneware vases and a starburst clock is a winning combination.
With an eye for natural materials, a cohesive furniture color matching scheme, balanced proportions and intentional layering, you'll craft a home that blends rustic warmth with mid-century cool. Now that's a style match made to last!
3- Mixing Furniture Styles: Industrial and Bohemian Styles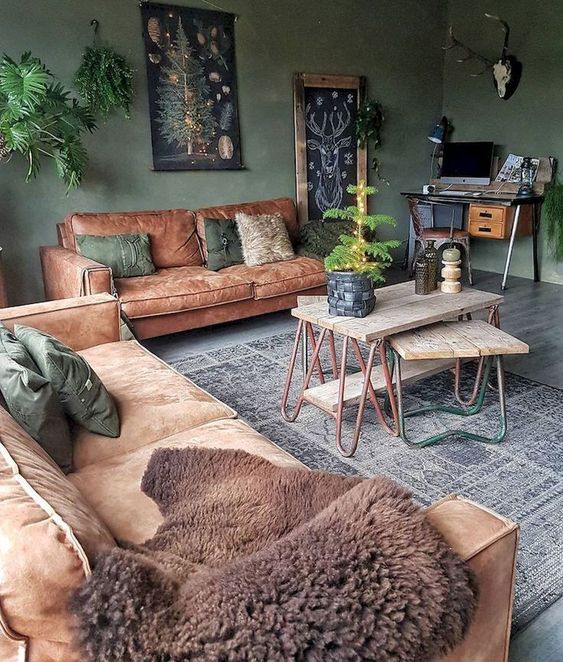 Pairing the Rustic and Boho
Industrial and bohemian styles may seem like opposites, but their shared casual and eclectic vibe makes them a perfect match.
You can blend these styles by using a unifying neutral color palette of grays, creams and wood tones as a base. Then layer in pops of color and pattern with boho textiles like woven rugs, pillows and throws. Metallic accents like copper lighting fixtures or a steel console table also help marry the styles.
Keep the space cohesive by balancing larger industrial pieces like a metal bed frame or dining table with smaller boho touches like string lights, dream catchers or a gallery wall of eclectic art. Mixing natural and machine-made materials, smooth and textured surfaces as well as new and vintage finds creates visual contrast.
A few tips to get you started:
Use an industrial metal bed frame or table as a focal point, then soften it with a boho woven headboard, rug and bedding.
Group a steel console table, copper pendant lights and a woven rug to create a boho-industrial vignette.
Add greenery like succulents, air plants or dried pampas grass for an organic bohemian touch.
Keep the overall look casual and uncontrived. A rigidly themed space will seem inauthentic to these freewheeling styles.
With an eye for balance and contrast, industrial and bohemian decor pair perfectly together for a stylish space that doesn't take itself too seriously. Mix, match and enjoy!
4- Matching Wood Tones and Finishes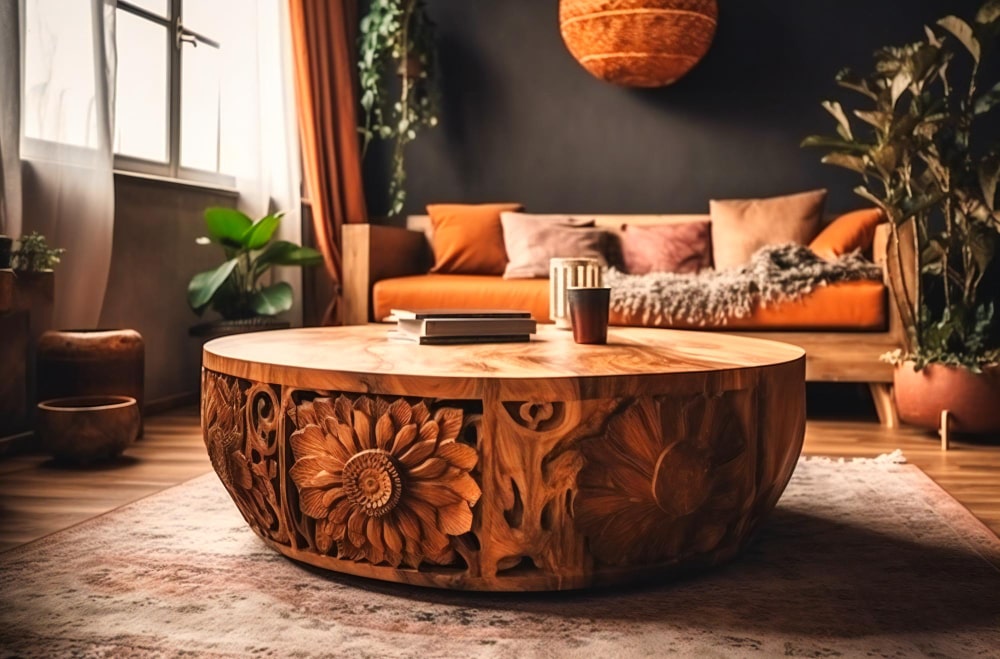 Matching Wood Tones
When mixing furniture style with different wood tones in a space, aim for a cohesive look by finding a unifying element that ties everything together. This could be:
Be innovative in furniture color matching. A common stain or paint color used on some of the pieces. For example, if you have medium-toned oak furniture but want to incorporate pine pieces with a darker walnut stain, consider restaining or painting part of the oak pieces to match the walnut tone.
Hardware, accents or decor in a complementary metal finish like brass or nickel. The metallic accents will make the wood tones appear more coordinated.
A patterned rug, fabric or wallpaper that incorporates all the wood tones. The pattern helps blend the tones together in a chic, stylish way.
Also consider the proportions and scale of the different wood pieces. Group smaller items of the same tone together on one wall or area of the room. Balance larger statement pieces by placing them opposite each other. Layer in wood accessories like trays, bowls or candle holders to help make the look more cohesive and give the eye places to rest between the larger elements.
With some experimenting, you can create a stylish mix of wood tones that looks perfectly coordinated. The key is finding that one unifying element that ties it all together into a cohesive, balanced whole. Start by incorporating small doses of another tone, then gradually build up the layers for a custom look you'll love!
5- Matching Living Room and Dining Room Furniture
When matching your living room and dining room furniture, finding a unifying element is key.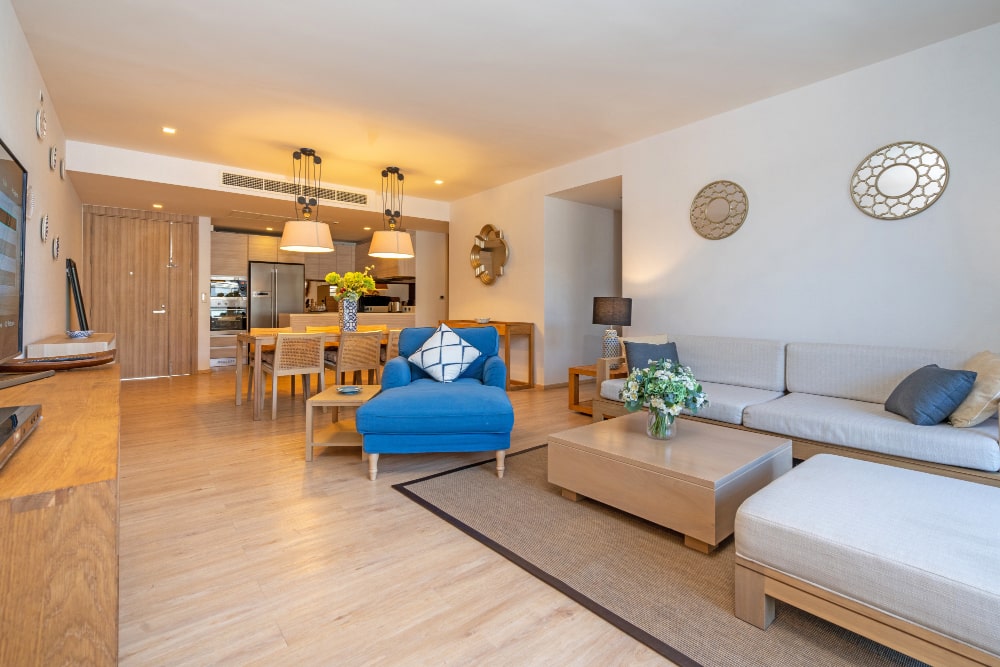 a- Color
To do proper furniture colour matching, choose one or two colors to tie the spaces together. Painting the walls the same shade or selecting matching accent pieces in complementary hues are easy ways to create flow between rooms.
-Upholstered furniture: Pick sofa, loveseats and dining chairs in harmonious colors or patterns.
-Accessories: Scatter matching or coordinating pillows, rugs, lamps and other decor in both spaces.
b- Style
Opt for furniture in the same style family for a cohesive look.
-Traditional: Choose classic, elegant pieces with curved lines and ornate details.
-Contemporary: Focus on simple, minimalist designs with clean lines and a casual vibe.
-Eclectic: Mix various styles in a creative, personalized way, unified by color or material.
c- Material
Choose furniture crafted from the same or complementary materials in each space.
-Wood: Hardwood floors, tables, cabinets and accents create flow.
-Upholstery: Matching or coordinating leather, linen or velvet on major pieces.
-Metals: Brass, chrome or nickel used for lighting fixtures, hardware and accents.
With some strategic coordinating, matching your living room and dining room furniture would be a piece of cake and they can work in perfect harmony. Finding their unifying element will transform separate spaces into a cohesive whole. Just try mixing furniture style for living room and be amazed by your own work.
6- Balancing Proportions and Scales while Mixing Furniture Styles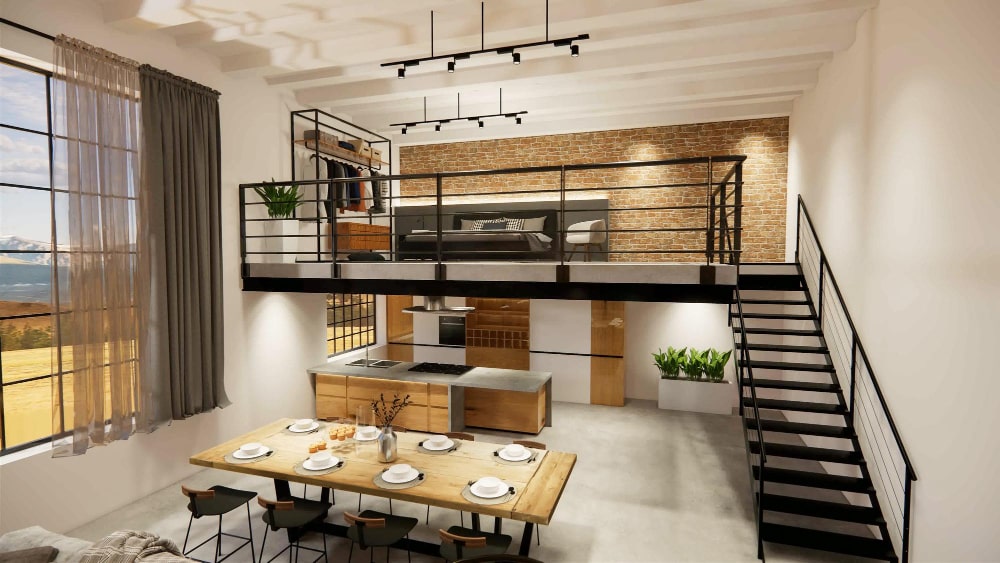 a- Scale and proportion are key.
When mixing furniture styles, pay attention to the scale and proportion of each piece in relation to the others. A dainty antique chair will look silly next to an oversized modern sofa. Likewise, a massive rustic table will overwhelm a small space and make everything else look out of place.
Consider both the size and visual weight of each item. Larger pieces, darker woods, and ornate details add visual weight, while lighter colors and minimal profiles seem airier. Group pieces with similar visual weight together, and balance heavier items with lighter ones. This creates a cohesive flow and sense of harmony in the space.
For the most pleasing composition, incorporate a variety of scales and proportions. A single oversized statement piece can anchor the space, while medium and smaller furnishings provide balance. Just be sure not to overcrowd—leave enough negative space so each item has room to shine. Paying attention to scale and proportion helps achieve a curated yet uncontrived look when mixing furniture styles.
7- Layering with Intention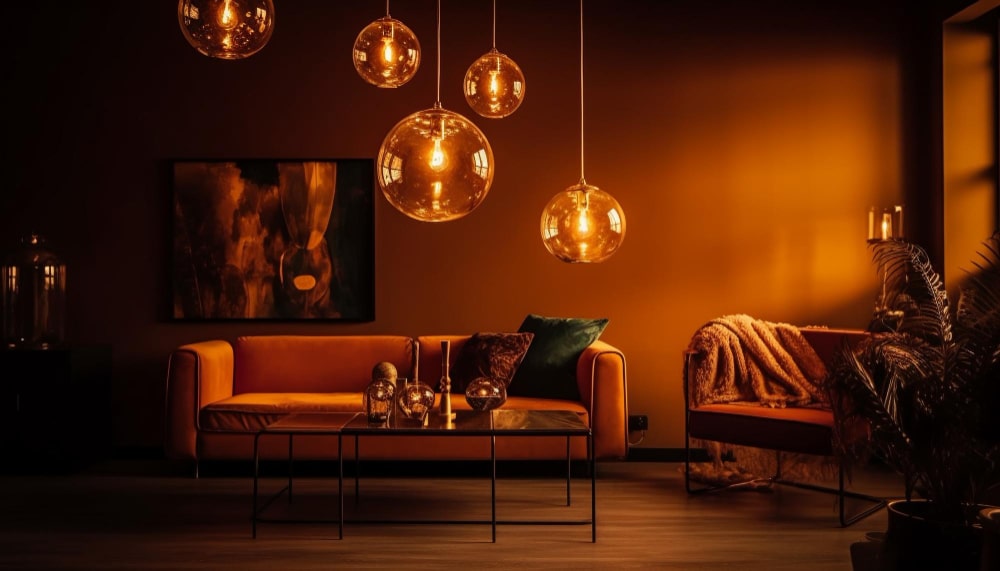 a- Layer with purpose
When layering different furniture styles, do so intentionally. Think about how each piece relates to the overall look and feel you want to achieve.
Some tips for effective layering:
Group pieces with a unifying element like color, material, era or theme. This helps create cohesion even when mixing furniture styles.
Balance larger, bulkier pieces with smaller accent pieces. Mixing scales and proportions adds visual interest.
Repeat colors, patterns or textures to tie spaces together. Using the same throw blanket on multiple chairs or placing matching lamps on either side of a sofa are simple ways to create flow.
Design focal points to draw the eye, then layer additional pieces around them. An ornate rug, bold art piece or statement chair can anchor a space.
Incorporate personal items that reflect your style. Family photos, souvenirs from travels and cherished antiques or collectibles make a space feel uniquely you.
With some forethought and patience finding the right combination of furnishings, you can craft a cozy, collected space with broad appeal. Start with a focal point you love, then gradually build up layers of color, texture and accessories to create a harmonious whole.
8- Creating Focal Points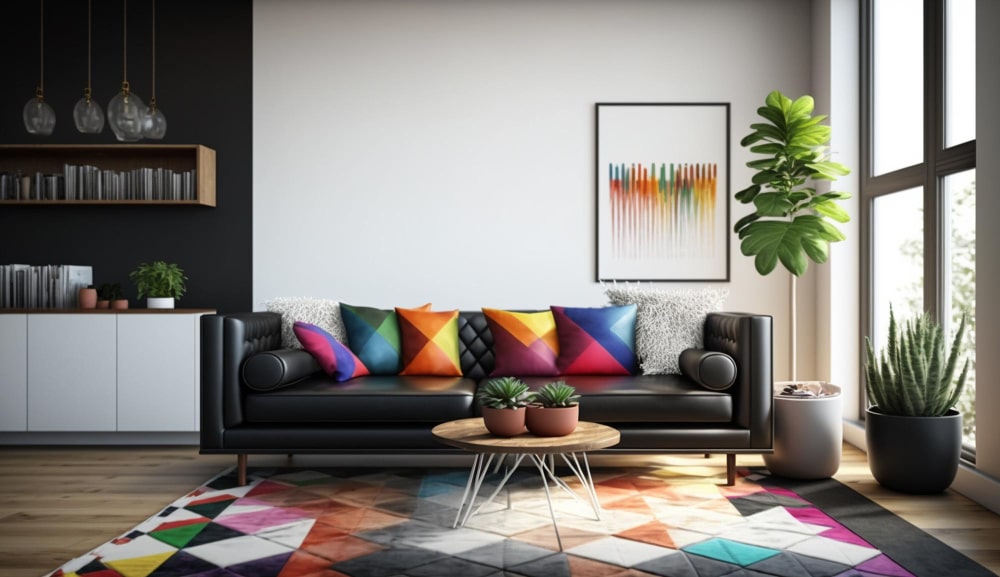 a- Role of Focal points while Mixing Furniture Styles
Creating focal points in a space draws the eye and helps tie the look together. A focal point gives the room a sense of balance and harmony. As you mix and match different furniture styles, a focal point prevents the space from feeling too chaotic or cluttered.
Some easy ways to establish a focal point include:
Group together a collection of decorative objects like art, plants, books or antiques on a table or shelf. The repetition of similar items creates visual impact.
Hang a large piece of art or mirror on the wall. Place it over the center of a sofa or bed to make it a natural focus.
Create a gallery wall with a collection of art, photos, mirrors and prints. The arrangement itself becomes an eye-catching focal point.
Position seating, lighting or other furnishings around a fireplace or architectural detail like a bay window. This highlights the feature and gives the space purpose.
Establishing one or more focal points in your space helps achieve a cohesive look when you're mixing furniture style and decor of different styles. Strategically placed focal points distribute attention and tie everything together for a polished result.
9- Incorporating Personal Style
a- Make it Personal
When designing your space, incorporate decorative accents that reflect your unique style and personality. After all, your home should be a reflection of you! Look for small touches that make a big impact, like:
Framed family photos or travel mementos
A collection of items you've gathered over time, like books, plants or artwork
Meaningful knickknacks with personal significance, such as gifts from friends or souvenirs from favorite places
Adding personal touches helps create a cozy, lived-in feel and gives visitors a sense of who you are. Don't be afraid to mix in decorative items from different styles or time periods—eclectic spaces with a variety of furnishings, accents and textures tend to feel the most welcoming and stylish. The key is to choose pieces you genuinely love and that spark joy, then arrange them in a way that feels organic and uncontrived.
Your home should tell the story of you. Infuse your space with items that hold memories and meaning, no matter how quirky or sentimental they may be. Surround yourself with things that make you smile each and every day. After all, there's no place like home!
10- Case Studies and Inspiration
a- Find Inspiration in Real Homes
One of the best ways to get inspired for mixing furniture styles in your own space is to see how real people are doing it in their homes. Several home decor blogs and Instagram accounts feature beautiful, eclectic spaces. Some of my favorites are:
Emily Henderson – The home stylist and HGTV host is a master at mixing modern furniture style, vintage and traditional pieces in creative ways. Her own home is a treasure trove of inspiration.
The Jungalow – Justina Blakeney's bohemian style incorporates colorful textiles, plants and a global mix of furnishings. Her Maximalist home tours will spark ideas for creative combinations.
Apartment Therapy – This popular site frequently features home tours of small spaces. Look for ones tagged "eclectic" to see how real people are blending styles in their apartments and condos. The constrained spaces often lead to very inventive solutions.
Looking through photos of these kinds of spaces can help build your confidence in putting together styles you might not initially think of combining. Notice how similar or complementary colors, materials or time periods are used to create cohesion. See what kinds of groupings and arrangements are most pleasing to your eye. Finding real-world inspiration from talented designers and style-setters will make the process of mixing furniture styles feel more achievable. With an open and creative mindset, you'll be styling an eclectic space in no time!
11- Tips for Getting Started for Mixing Furniture Styles
a- Start small
Don't feel overwhelmed by the idea of mixing furniture styles in your home. Start with a single room or even just one corner. Look for a pair of end tables, lamps or accent chairs in contrasting styles that you love, and make them the focus of your space. Build around them gradually, and your confidence will grow as you see how well different pieces work together.
Once you get the hang of it, expand into adjacent rooms or zones in your home. Take your time finding the right pieces—there's no need to rush. Mixing furniture styles is meant to be a journey, not a destination. The key is finding high-quality, well-made furniture that speaks to you.
Parting Words
So there you have it, the basics of mixing and matching furniture styles like a pro. Start by finding a unifying element to tie disparate pieces together, whether it's color, material, era, or mood. Pay attention to proportions and make sure pieces complement each other in scale and size. Layer thoughtfully, using lighter pieces in the foreground and heavier, darker pieces as anchors. Create focal points to draw the eye and give the space a sense of flow and rhythm. Most importantly, incorporate your own personal style. Your home should reflect you – collect pieces that speak to you and arrange them in a way that makes you happy. Use the tips and inspiration here to get started, then make mixing and matching your own creative adventure. Before you know it, you'll have a space that's stylish, cohesive, and uniquely you.