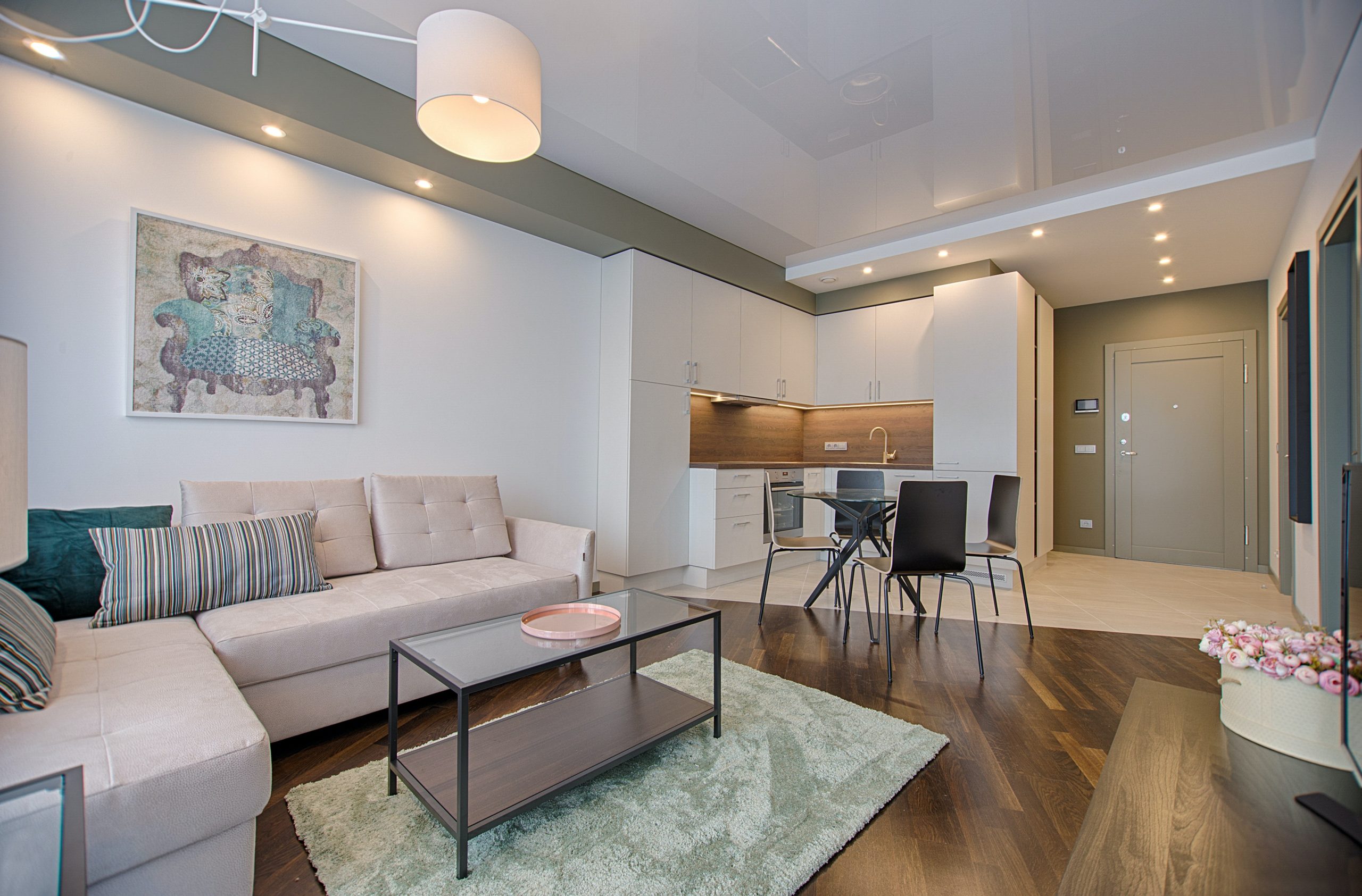 One of the most important areas of your home is the living room. Because your guests will be welcomed in this corner, you must pay special attention to its decoration. However, decorating your living room does not have to be expensive.
If you do it right, you can transform your living room on a budget and in a short amount of time. So, here are some videos to give you an idea of how to decorate your living room.
Your living room's design and arrangement are crucial. Whether or not you have visitors, your house should be attractive, comfortable, and a place where you and everyone else can feel at ease. You want to make sure that the room has a design and theme that complements the rest of your home's decor.
There are a few things you should bear in mind before buying or taking living room furniture on rent, or starting your search for home decor, such as:
Think About Living room Furniture Aesthetic
First and foremost, you must select the furniture design that best complements the theme of your house and its interiors. If you have a modern or contemporary house, for example, you can pick modern furniture. These items will complement your house and contribute to the creation of a harmonious and fresh style that will not clash with the design of your other rooms.
If you have an older house, though, you might want to choose more conventional furnishings, such as antique pieces or fixtures made of solid wood.
Thinking about your furniture style beforehand will save you a lot of time and effort when it comes to arranging your living room. Knowing your furniture style will help you limit down your selections while shopping for new furniture, making the process easier.
And you know what? You don't even have to spend a load of money on the furniture that you desire. Why buy all that when you can simply take all your living room furniture on rent? Get that sofa that you love, in your budget. Or that table that really does with your décor idea. Cityfurnish will sort you out.
Determine How You Will Arrange Furniture
Your furniture should be organized in the nicest way possible so that you can readily see what is essential to you. This may entail relocating furniture and perhaps mounting certain pieces on stands. This will also allow you to see what you need to do if you need to take action.
Another significant consideration is the location of your television. Make sure there's enough room so you don't have to arrange seats around your television. If you have a large flat-screen television, it is strongly advised that you set it in a location where everyone can readily see it. You may also place a few seats around the television to draw attention to it.
If you have a huge TV and want to dress it up, try installing an entertainment center above it. Cabinets and storage space are essential components of a successful entertainment centre. This is one place that you should keep clean and orderly.
Also, don't be afraid to include a few furniture pieces if you believe you'll need them. These products should not be prohibitively pricey. If you want a particularly nice appearing furniture set, you might try to obtain some pricey things, such as French chandeliers.
Don't Forget Your Fabrics!
Another thing to consider while decorating your living room is the sort of textiles you select. Although certain fabrics are simple to clean, others are comprised of heavier materials that might be difficult to clean. If you anticipate having a lot of visitors, consider materials that can be wiped clean with a moist cloth and are quick to dry.
Choose an overall color scheme
After you've decided on the furniture style you want to utilize, you should consider your home's general color palette. This is something to bear in mind while choosing a design for your living room. You are not obligated to use only one color. Indeed, you may want to experiment with a few various hues until you find the one that best suits your needs. You will, however, want to match the hue to the type of your furniture, other fixtures in your home, and the general appearance of your home.
You'll also need to decide on whether your color scheme should be bright or dark. This is especially true if you intend to use a lot of candles in your space. If your home has a lot of light colors, it can be a good idea to match your furniture and other interior pieces with lighter color schemes. You can always go with a neutral color to ensure that everything looks good together.
Choose which living room furniture to use
Last but not least, consider your tables and chairs. Do you want to use wood or metal for your project? Of course, you must select whether you prefer leather or cloth, but you must also determine whether you want the tables to complement the rest of your furniture.
Keep in mind that the tables and chairs should complement rather than clash with the room's decor. If you're going to use wooden tables and chairs, you should definitely coordinate them with the rest of the room's furnishings. You should also make sure that they complement the color scheme of the room's walls and other ornamental elements.
Prioritize your comfort
Whatever sort of living room you have, remember that it should be a welcoming and comfortable space to spend time in. When it comes to furniture, purchasing online at discount retailers can save you a lot of money. The issue is that most people overpay for the items they desire, so you should shop around for good-quality furniture at a fair price before making any judgments.
Your living room should be a space where you enjoy sharing with friends and family. Cityfurnish team has curated a collection of chic, modern, and reliable living room furniture that will please you and help you create a living room that expresses your personal style. Whether you're moving to a new home and starting from scratch, or needing to redesign your existing living room, Cityfurnish will sort you out. Not only do they have amazing furniture, they provide free delivery and pickup, maintenance, and installation.