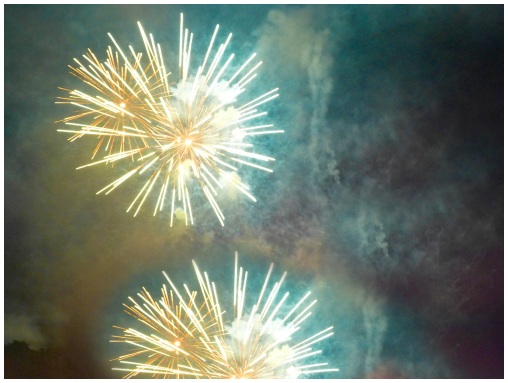 Hey there, Diwali is upon us again. While Diwali is all about fun, food, and festivities, the pollution that comes after can be a real downer. The smoke and fumes from the firecrackers take over the air, irritating your eyes and lungs. But don't worry, with some smart planning you can avoid the ill effects of post-Diwali pollution and actually enjoy this time of the year. The key is starting preparations early and taking adequate safety measures. Make your home pollution-proof, choose greener alternatives, do your bit to spread awareness, and take recommended precautions. Read on to find out how you can save yourself from the dreaded after-Diwali pollution.
1- Pre-Diwali Preparations: Getting Your Home Ready for the Festival of Lights
Start by cleaning your home thoroughly before the celebrations begin. Wash curtains, dust fans and scrub floors to remove built-up grime.
Ventilate and declutter to minimize dust traps. Keep doors and windows open when possible and avoid heavily fragranced air fresheners which can react with smoke and fumes.
Stock up on air purifiers, pollution masks and eye drops. Place purifiers in main rooms and run them on high during fireworks. Wear an N95 mask, especially if stepping outside. Eye drops can relieve irritation from smoke and bright lights.
Choose eco-friendly decorations like candle holders, string lights or paper lanterns over loud firecrackers. Your family and neighbors will appreciate a quieter, more sustainable celebration. Make the most of this joyous time while also caring for your community.
2- Post-Diwali Cleanup: Tackling the Aftermath of Firecrackers and Pollution
The fun of Diwali comes with a cost: pollution. Once the festivities are over, you'll need to tackle the messy aftermath in your home.
Start by opening all windows to ventilate and air out the space. Run an air purifier with a HEPA filter for at least 2-3 hours to capture lingering smoke and fumes.
Vacuum up debris from firecrackers and clean any soot or residue from surfaces. Mop hard floors and wipe down walls. Carpets, rugs, upholstery and drapes need to be deep cleaned.
Take out the trash – all of it. Don't let any leftovers or garbage sit around contributing to pollution inside your home.
Your lungs and health have been through enough over Diwali. Make your space breathable again with a thorough post-celebration cleanup. The fresh, clean air will be worth the effort!
3- Personal Safety Measures: Protecting Your Health During Diwali Festivities
Once the festivities start, be sure to take some precautions to avoid irritation from pollution. Wear an N95 mask, especially if stepping outside. This can filter out 95% of particles in the air including large and small particles. You should also wear eye protection like sunglasses to avoid irritation from smoke and dust.
Inside your home, run an air purifier with a HEPA filter to remove indoor pollution from firecracker smoke that seeps in. Keep all the windows closed as much as possible. Washing up throughly after being outside will also help to rinse off any chemicals from the air that may have settled on you.
4- Understanding Diwali Pollution: Why and How it Happens
Firecrackers during Diwali leads to heavy air pollution. Firecrackers contain toxic gasses and particulate matter that get released into the atmosphere, degrading the air quality. The smoke and fumes from the firecrackers, especially in high concentrations, can cause respiratory problems and other health issues. The pollutants don't disperse quickly and often linger in the air for days after the festival.
5- Role of Smart Home Appliances for Pollution Control
Use air purifiers for smoke and particulate matter control
Invest in an air purifier, especially if someone in your home has respiratory issues.
Air purifiers with HEPA filters can help reduce PM 2.5, PM 10, smoke, and other pollutants in your home.
Place one in each frequently used room of your house like bedrooms, living rooms and kitchen.
Run the purifier on the highest setting for a few hours after Diwali to clear the indoor air of excess pollutants. Then you can switch to a lower setting for maintenance. Be sure to change the HEPA filters regularly as recommended to keep your purifier working efficiently.
Believe it or not, an air purifier can be your savior this festive season. We at City Furnish understand the value of health along with the value of money. This is why; we are here with easy and affordable air purifier renting options for you and your family!
Get started with cheap online appliances:
a- Blue Star Air Purifier – 300 SQFT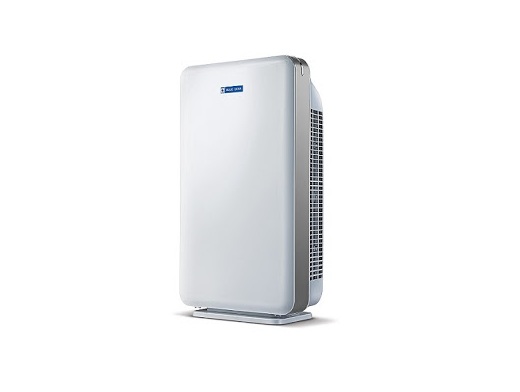 You can easily rent the Blue Star Air Purifier for your bedroom or office and get rid of harmful air pollutants before they can harm you.
The product is designed with an advanced 3-stage filtration system and comes with state-of-the-art features that make it an ideal choice for your home.
UNIQUE FEATURES
HEPA filtration removes pollutants of up to PM2.5 and PM10.
Auto Sense feature enables the air purifier to detect and purify basis air quality and odor.
Real time PM2.5 LED indicator.
Auto filter change LED indicator after every 720 hours of operation.
SMART FEATURES
Clean Air Delivery Rate of 200 m3/h; coverage area of 300 sq ft.
Digital timer with settings of 1, 2, 4 and 8 hours for user preferred time of auto switch off.
4-step variable fan speed – Turbo, High, Medium and Low.
Dimensions (WxDxH): 325x172x500 mm
Weight: 5.7 kg
Love it? Rent it!
b- Blue Star Air Purifier – 490 SQFT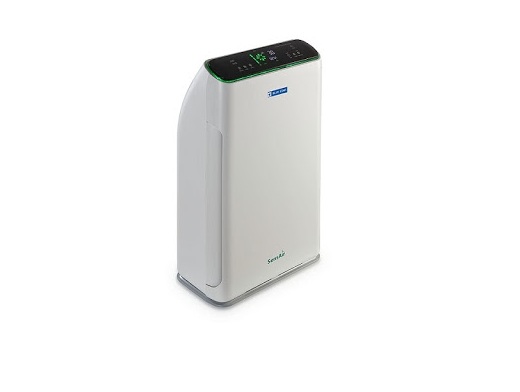 For houses that are much larger in space then this Blue Star Air Purifier is the perfect fit for your house!
What's so special about it?
Microbe Sterilize Technology + Real Time PM2.5 Digital Indicator + Advanced 7-Stage Indoor Air Purification System + SensAir ™ = Perfect health!
UNIQUE FEATURES
Microbe Sterilize Technology to de-activate micro organisms.
True HEPA filtration.
SensAirTM Technology to intelligently auto sense, detect and purify basis air quality and odor.
Advanced 7-stage multi-purification system (for purifying pollutants: physical-chemical-microbiological).
Digital PM2.5 numeric indicator to monitor real time air purification and real time indoor odor 3-stage LED indicator.
Good Sleep mode to ensure total purification for pure air during night relaxation/sleep time.
SMART FEATURES
Master Light Sensing to auto control display panel by switching it on or off depending on indoor ambient light.
Auto Filter Change LED Indicator for indicating timely filter cleaning/changing for longer filter life.
1 to 24 Hour setting on the Digital Timer for setting a time preferred by user to switch the device on our off.
3-Stage Variable Fan Speed with LED display indicator.
Child Lock for added safety.
Touch User Interface with wireless remote control.
Dimensions (WxDxH): 370x195x650 mm
Weight: 8 kg
click to rent air purifier
Now that you are all stress free and hopefully smog-free, celebrate Diwali like never before!
6- Green Alternatives: Everlasting and Eco-friendly
Instead of loud and polluting firecrackers, consider eco-friendly options this Diwali. Flower pots, diyas and rangolis are classic decorations that are reusable year after year. You can also make colorful lanterns from recycled materials like glass bottles, cardboard tubes and paper bags. String them up outside for an enchanting display.
Opt for beeswax or soy-based candles instead of paraffin wax. They burn cleaner and are made from renewable resources. Create aromatic essential oil diffusers or potpourri with cinnamon sticks, whole cloves, citrus peels and rose petals. Their natural fragrance will fill your home with the spirit of the festival.
Most importantly, choose safety and community this Diwali. Get together with friends and family for a shared meal, exchange gifts or donate to a good cause. Find meaning through connections, not conspicuous consumption. A memorable Diwali doesn't require noise or extravagance. Keep it simple, eco-friendly and focused on what really matters.
7- Community and Government Initiatives- Taking the Right Steps
As individuals, we have to do our part by always being responsible towards our environment. However, community and government initiatives can have an even bigger impact. Local organizations are promoting eco-friendly Diwali celebrations by providing green crackers and organizing awareness campaigns.
Municipal corporations are also stepping up by banning firecrackers, fining rule breakers, and improving waste management. Some cities offer free post-Diwali cleaning services. These collaborative efforts are making a difference, but we must continue raising awareness about the harms of pollution to motivate larger change, as our health and environment depend on it.
8- Raising Awareness: The Right Way to do Things
To raise awareness about Diwali pollution in the right way, start by educating your friends and family. Explain how bursting firecrackers leads to toxic fumes and dangerous particulate matter in the air we breathe. Highlight healthier ways to celebrate that don't pollute, like lighting diyas, doing a puja, cooking festive meals or exchanging gifts.
a- Spread the word
on social media using infographics and statistics from verified sources. Tag public figures and media to gain more visibility. Be respectful in your messaging, focusing on facts over accusations. Explain how each small change can make a big difference in improving air quality for everyone.
Take Away
The festival of Diwali may come and go, but its aftermath of pollution and hazardous air quality can linger on for weeks after the celebrations are over.
By taking some proactive measures before, during and after Diwali, you can significantly reduce your exposure to pollutants and protect your health.
Make your home an oasis of clean air with the right appliances and by following some basic safety tips. Be part of the solution by choosing greener alternatives and spreading awareness about their benefits. And put pressure on local authorities and governments to do their part with stronger policies and better enforcement. This Diwali, do your bit to not just celebrate but also mitigate the effects of the pollution—your lungs will thank you for it!
Don't we all love the holidays? The amazing food, the chance to give your house a makeover and especially the sense of affection and unity they bring in.
With Diwali just around the corner, we are sure you all set to make the best of these holidays.