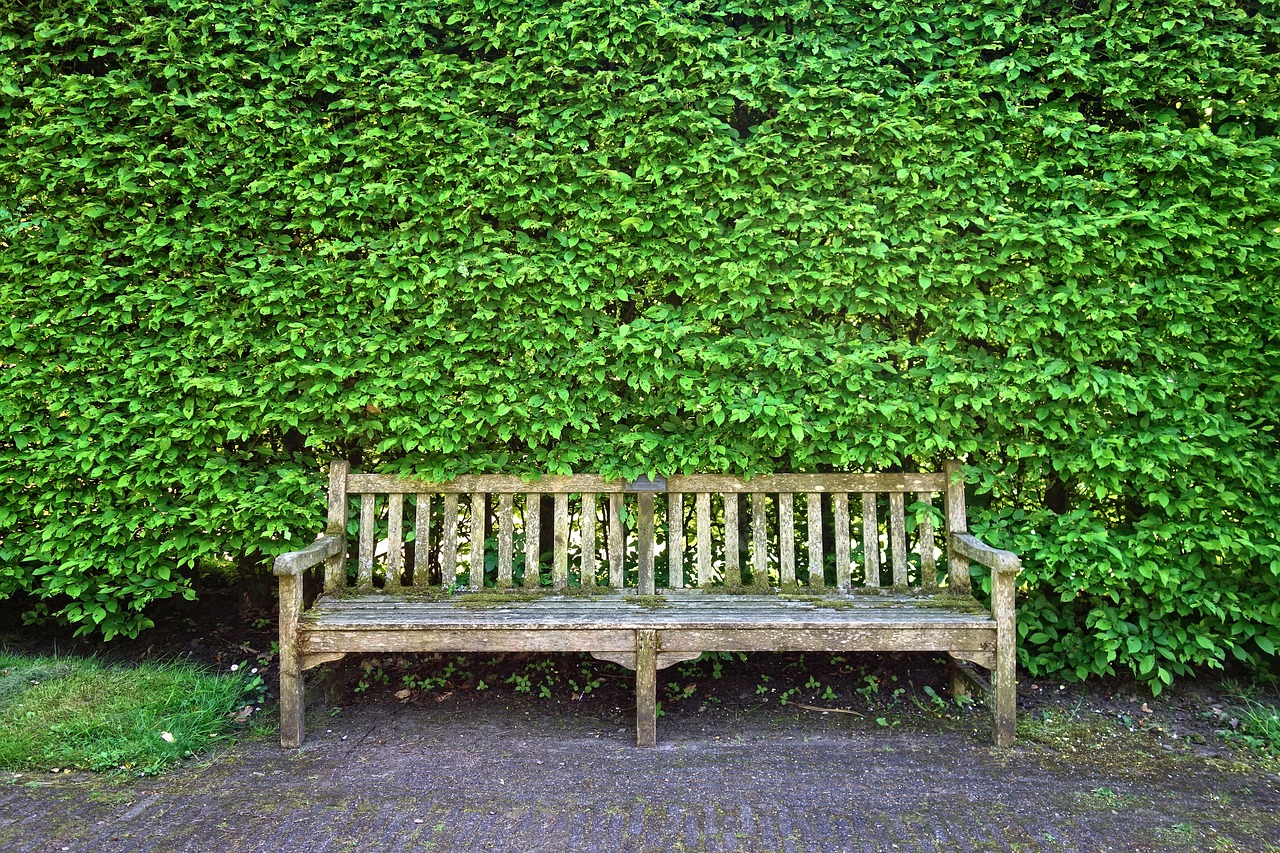 One place that folks will want to perk up is the outer areas of their home such as the garden or patio. It all starts with the selection of the right furniture, a reason why some need the proper guide to buying or renting outdoor furniture. Ideally, there are furnishings made of metal, plastic or wood from vendors.
The only problem with outdoor furniture made from those is that they come in common and limited designs. Hence, folks who want to see a broader array of furnishings molded into different shapes and sizes, rattan-based pieces is the way to go. The reason for the wide array of outdoor furniture made out of rattan is that the main material is very flexible.
Also Read – Ways to Hide Those Inevitable Blemishes and Cracks on Your Walls
This allows manufacturers to come up with different designs and mold them into various shapes that can fit in nicely for any home. They come in different color schemes, (i.e. black, grey, white and brown), shades that can easily blend well with any outdoor area.
1- Maintaining Rattan Garden Furniture
Just like other furniture, rattan-based pieces need the proper upkeep when placed in the outdoors. While they are made out of sturdy materials, exposure to rain and frost will eventually take its toll and account for depreciation through time. Longevity is a concern although some can go out of their way to take necessary steps in preserving their outdoor furniture. Covering them up or making sure that they are stocked appropriately would be simple but effective ways to prolong their use.
The case holds true for synthetic rattan, considered as the bestseller nowadays. They normally originate from the Far East, the place where traditionally weaving exists to this day. The flexibility of this material has allowed weavers to come up with eye-catching and multiple designs, another aspect that could keep buyers pretty busy when trying to figure out what garden and outdoor furniture to get.
2- How to Repair and Safeguard Rattan Furniture
Despite the effort of safeguarding them, it will still come to a point where folks will need to undergo repairs. This can either be major or minor, depending on the case. A common problem would be when a strand snaps, something that compromises its sturdiness when used.
In these cases, the epoxy resin could help resolve the issue. Do take note that this is best done in well-ventilated areas.  All one has to do is take some of it, and cover the break of the strand. Some sculpting may be needed to help make it look similar to the surrounding weave. After that, allow it to harden for at least 48 hours.
3- Making Strands Flexible
There will be scenarios where folks may need to cut out certain strands before doing the necessary repairs. For wicker that comes loose, cut it out and soak it in water for about 30 minutes. This should make it more flexible and easier to re-insert. Sand the sides of the areas where it will be re-inserted and then apply some adhesive (i.e. wood glue) before placing back the loose strand.
Take note that when making repairs, the rattan furniture piece will not be as strong and sturdy. Hence, it would be best to set it aside and prevent anyone from using it – even if it is just a strand or two that needs repairs.
Once the loose strand is ready to be re-inserted, make sure that it gets the proper curing time (i.e. 48 hours or more) before actually using it once more. Apply the necessary coloration (if needed) and your rattan furniture should be as good as new.
FAQs:
Q: What equipment will I require to repair rattan furniture?
A: A small brush or toothbrush, a spray bottle of warm water, a soft cloth or sponge, a pair of scissors or wire cutters, some wood glue or epoxy resin, and some sandpaper are some of the basic items you will require.
Q: How can I repair unravelled or slack rattan strands?
A: You can put back in place any loose or unravelled rattan strands using epoxy resin or wood glue. The ends of the rattan strands should be lightly coated with adhesive before being carefully pressed back into place. Until the glue hardens, keep them in place. If required, you can use a clamp or some tape to hold the strands in place while the glue dries.
Q: What should I do if rattan strands are broken?
A pair of scissors or wire cutters can be used to trim the broken ends of rattan strands. After trimming, you can reattach the separated strands using epoxy resin or wood glue. The trimmed ends should be coated with glue before being firmly pressed together. Once more, keep them in place until the glue hardens using a clamp or tape if necessary.
Q: How can I clean up stains or filth from rattan furniture?
A: Start by using a tiny brush or toothbrush to gently remove any loose dirt or debris from the rattan furniture before attempting to clean it. Then, combine warm water and a light detergent or dish soap in a spray bottle. Avoiding using too much moisture, mist the solution onto a soft cloth or sponge and gently clean the rattan surface. Then, to get rid of any soap residue, rinse the cloth or sponge with clean water and reapply it to the furniture. Before using, let the rattan thoroughly air dry.
Q: My rattan furniture can be painted or refinished, right?
A: If you'd like, you can paint or restore rattan furniture. To begin, lightly sand the surface with fine-grit sandpaper to remove any finish or paint that may already be there. Then use a clean towel to remove the dust. As directed by the manufacturer, apply a primer made especially for use on rattan or wicker furniture. You can add a coat of paint or stain in the preferred colour once the primer has dried. Before utilising the furniture, let the paint or stain fully dry.
Q: How can I keep my rattan furniture from suffering additional harm?
A few precautions must be taken in order to stop future harm to rattan furniture. Keep heavy items off the furniture to prevent sagging or breaking. In order to prevent the rattan from deteriorating over time, keep the furniture out of the sun and extreme weather. Consider utilising cushions or covers as well to shield the furniture when not in use.