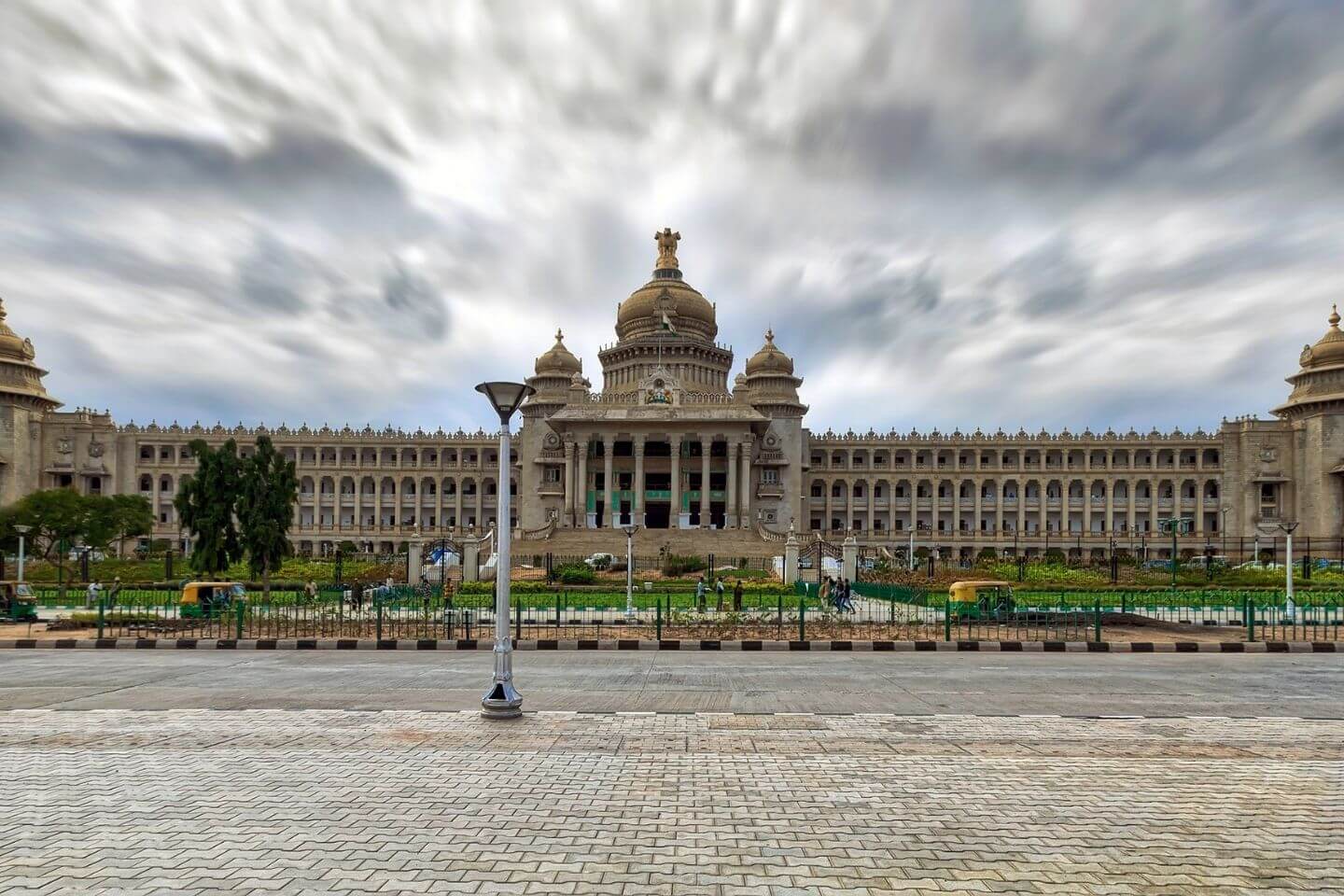 We all know how overwhelming can it be? Shifting to a new place, deciding on a house and turning it into a home, getting settled in your new work environment and finally deciding in which school you would like to send your child.
Shifting to a city as big and dynamic as Bengaluru offers many educational options, some of which may be equally good. It can be confusing. Because choosing a school is not just some random decision you are making now and then.
You can greatly affect your child's future by choosing the right school. Conversely, a bad choice could ruin his or her prospects for life.
Do not worry. We are here to help you.
In this article, we have compiled a comprehensive guide to the top 10 schools in Bangalore that will help you make an informed decision.
The International School Bangalore (TISB) is a top-ranked school in Bangalore, known for its rigorous academic curriculum and excellent faculty.
Among many others, the school offers the International Baccalaureate (IB) program, which is recognized worldwide.
Students from all over the world come here. The school has a diverse student body, with students from over 35 different countries, and a faculty that is highly qualified and experienced in their respective fields.
Additionally, this school offers most interesting co-curricular activities to all of its students. The school has three campuses, including one in Whitefield and two in Koramangala.
TISB's facilities include state-of-the-art classrooms, Science labs, an auditorium with a capacity of around 600 people, and a library with over 35,000 books and journals.
If you see a sports person in your child, this school again an excellent choice. The school also has an active sports program that offers students opportunities to participate in numerous sports throughout the year.
2-Mallya Aditi International School:
Mallya Aditi International School is a popular choice among parents who value an educational program that emphasizes experiential learning. This innovative approach to teaching involves a more hands-on approach that goes beyond the traditional classroom.
The school's faculty believes that students can gain a better understanding of a subject by experiencing it first-hand. For example, rather than just reading about ecosystems in a textbook, students might take a trip to a local nature reserve to observe and learn about different plants and animals in their natural habitat.
Mallya Aditi International School is also known for its extensive co-curricular activities. These activities give students an opportunity to explore their interests and develop new skills outside of the classroom. Whether it's sports, music, drama, or art, there is something for every student at Mallya Aditi International School.
The school also offers International Baccalaureate (IB) program among many others. is also a significant selling point for many parents. Students who complete the IB program are well-prepared for university-level studies and are often highly sought after by top universities around the world.
We can safely say that personalized learning is Inventure Academy's forte. Teachers encourage students to identify their individual strengths and areas of improvement/top-10-tourist-places-to-explore-in-hyderabad.
The school offers a variety of programs and opportunities for students to pursue their interests, including clubs, sports, and performing arts.
The concept of community services is still new in India. Inventure Academy, though, emphasizes the importance of community service and encourages students to participate in social and environmental initiatives.
Well-equipped classrooms, science and technology labs, a library, and sports facilities, with a dedicated team of counselors and learning support specialists to provide additional support to students as needed. What else parents could ask for?
Greenwood High International School in Bangalore is a co-educational school that provides education to students from pre-school to Grade 12. The school offers a variety of programs, including the CBSE, ICSE, and IB, giving parents and students the option to choose as per their requirement.
Greenwood High has a vast campus spanning over 30 acres. The school along with separate hostels for boys and girls, providing well-equipped classrooms, science and computer labs, a vast library, and spacious playgrounds.
The faculty at Greenwood High is highly qualified and experienced, ensuring that students receive the best possible education. The school follows a student-centric approach, with a focus on holistic development and experiential learning.
The curriculum is designed to encourage critical thinking and problem-solving skills among students, preparing them for the challenges of the future.
The school has excellent sports facilities, including a swimming pool, basketball court, tennis court, and football field, among others. The school also organizes various events throughout the year, providing opportunities for students to showcase their talents and interact with their peers.
Indus International School is one of the leading schools in Bangalore, with a sprawling 40-acre campus that boasts of excellent infrastructure and world-class facilities.
The school follows an international curriculum that is designed to provide students with a well-rounded education, the school also places a strong emphasis on co-curricular activities giving every student a fair chance to explore their interests and talents.
The faculty at Indus International School comprises highly qualified and experienced teachers who are committed to providing a nurturing and stimulating learning environment for their students.
The school also offers excellent opportunities for student exchange programs and international collaborations, allowing students to gain exposure to different cultures and perspectives.
It's safe ti say that Indus International School is an excellent choice for parents who are looking for a school that prioritizes global education and holistic development.
This School is a highly reputed chain of schools located in Bangalore, which is dedicated to providing quality education to its students.
National Public School has been consistently producing excellent academic results, with students consistently ranking among the top performers in the country.
The school follows the CBSE curriculum. A team of highly experienced and qualified faculty, pay individual attention to each student and ensure that they receive personalized guidance to achieve their full potential.
National Public School understands the importance of co-curricular activities. Music, dance, drama, sports, and other creative pursuits, which provide students with a platform to showcase their talents and develop their skills, are a few of fields in which the institution excels.
The school has a well-established sports program, with students winning numerous awards and accolades in state and national-level competitions.
When we are talking about the best schools in Bengaluru, how can we miss this one?
For the past 150 years, Bishop Cotton Boys' School is living upto its name. Its reputation as one of the finest schools in the country, with a strong focus on academic excellence and sports is unshakable.
This ICSE board school has a highly qualified and experienced faculty who provide personalized attention to each student, guiding them achieving academic excellence and more.
But this institution is more famous for its contribution in sports. With a long-standing tradition of excellence in various disciplines, the school has made a name for itself by giving many renowned athletes in various sports, including cricket, football, swimming to the country.
We have, at some point about DPS and its ever-lasting glory. Bangalore isn't an exception. is a prestigious Known for its academic excellence and offers a wide range of co-curricular activities that help students to develop their personalities and skills, this school is hard to miss.
Affiliated with CBSE board, the school has a highly experienced and qualified faculty that focuses on imparting knowledge and developing critical thinking skills.
Well-equipped classrooms, science laboratories, and computer labs that provide the students with the latest technology and resources to support their learning. Its students always out-shine by securing top ranks in various competitive exams.
Students with various interest can not find anything better than this school. The school offers various activities, such as music, dance, sports, art, and other creative pursuits that help students to explore their talents and interests.
Be it swimming, basketball, football, and cricket, irrespective of what you child is interested in, the school provides the space, coaches, and every other facility to all its students to feel encouraged, participate and enjoy.
If you looking for a premium school, this institute is for you.
The school is known for its excellent infrastructure, experienced faculty, and a comprehensive approach to education that fosters the development of the students.
If you are looking for the best CBSE board school in Bengaluru, it's the school for you.
Students are facilitated and directed into participating in various national and international-level competitions to showcase their knowledge and skills.
Highly skilled teachers, sports coaches, well equipped class-rooms, and labs, this school covers all the necessary grounds without missing anything that is even remotely important for a student to grow and become a better version of himself/herself.
Ebenezer International School Bangalore is a prestigious Christian school that has been imparting quality education to its students for several years. The school is known for its focus on character development and providing a nurturing environment to its students.
Affiliated with ICSE board, Ebenezer International School Bangalore has a highly experienced and qualified faculty, well-equipped classrooms, science laboratories, and computer labs that provide the students with the latest knowledge, technology and resources to support their learning.
The school emphasizes values such as integrity, honesty, and compassion and encourages the students to apply these values in their daily lives. The school also provides opportunities for the students to engage in community service and social outreach programs, which instill a sense of responsibility and empathy in them.
FAQs:
Q: How to select the best school for my child in Bangalore?
A: It's important to consider factors such as the school's reputation, faculty, facilities, and curriculum. It's also a good idea to visit the schools you're considering to get a sense of the environment and culture.
Q: What is IB board? Is it important?
A: The International Baccalaureate program is a globally recognized curriculum that emphasizes critical thinking, communication, and intercultural understanding. It's important because it helps prepare students for success in a globalized world and provides them with a well-rounded education that goes beyond traditional academics.
Q: Please explain the benefits of co-curricular activities?
A: Co-curricular activities help students become more versatile individuals and can provide a break from the rigors of academic coursework.
Q: IS it possible to find every detail about a school?
A: Yes, it is. School's website provides all information. Schedule a visit to the school and speak with current students and faculty members to get a better sense of the culture and approach to education.
Q: What facilities a good school should offer?
A: Quality of the classrooms, staff, play gorund laboratory and library must be throughly checked.
While there are many factors to consider when choosing a school, including location and fees, we believe that the schools listed here offer a great balance of academic excellence, co-curricular activities, and character development. Make sure to visit each school's website and schedule a visit to get a better sense of what each school has to offer.
Hope you find the right school for your child.