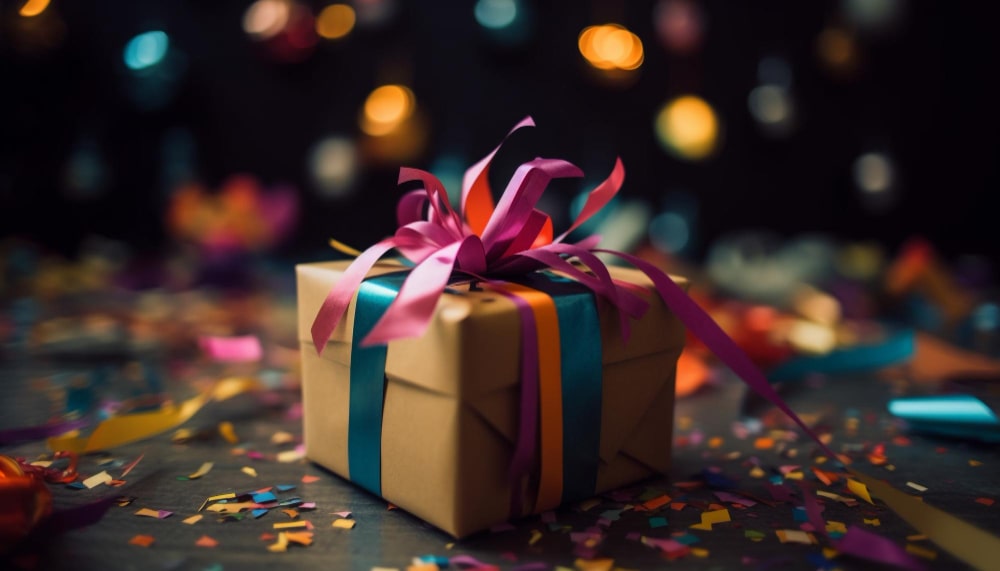 You want to give your loved one a gift they'll always remember for their birthday or anniversary but you're stuck for inspiration. You've given them the typical gifts before like clothing, books, and gadgets but now you want to give them something extra special. Something that shows how much you care. Well, you've come to the right place. In this article, I'm going to share 16 birthday gift ideas that are sure to make your loved one feel loved and cherished on their special day.
From personalized photo albums to engraved jewelry, heartfelt letters to pampering spa experiences, there's something for everyone and every budget here. These are gifts they'll treasure for years to come and always think of you when they see them. So keep reading to discover some unique and unforgettable gift ideas to gift your loved ones on their special day.
1- Customized Photo Album or Scrapbook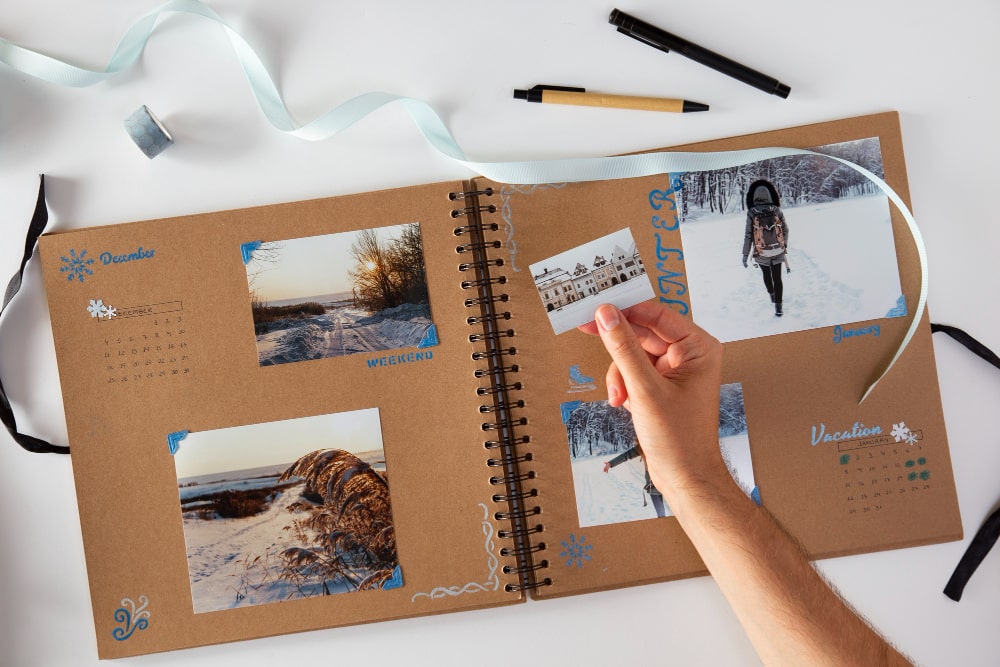 A personalized photo album or scrapbook filled with memories is a heartfelt, meaningful birthday gift for someone special. Gathering photos of the two of you, moments you've shared, places you've been and things you've done together creates a custom keepsake they'll cherish for years to come.
a- Creating Unique Birthday Gift Ideas
Start by picking out an album or scrapbook that matches their style. Leather-bound, canvas or fabric are all great options. Next, gather up printed photos, ticket stubs, receipts or anything else that will spark happy memories. Get creative and use washi tape, stickers or tags to label, date or caption each item.
Once you have everything assembled, arrange the photos and mementos in chronological order or by theme. Be sure to include captions or journal entries for context. This step allows your personality and heartfelt emotions to shine through, so take your time.
When complete, your custom creation highlights your relationship and the experiences you've enjoyed together in a way no ordinary gift ever could. Every page is a reminder of the friendship or love you share. Each photo a glimpse into the moments that make your history together one of a kind.
b- Adding Special Touches to Birthday Gift Ideas
For an extra special touch, consider leaving blank spaces for future memories you have yet to make. Because the story of your journey together is one that's still being written. A custom photo album or scrapbook is one of the best birthday gift ideas, for someone who means the world to you.
2- Engraved Jewelry With Personalized Initials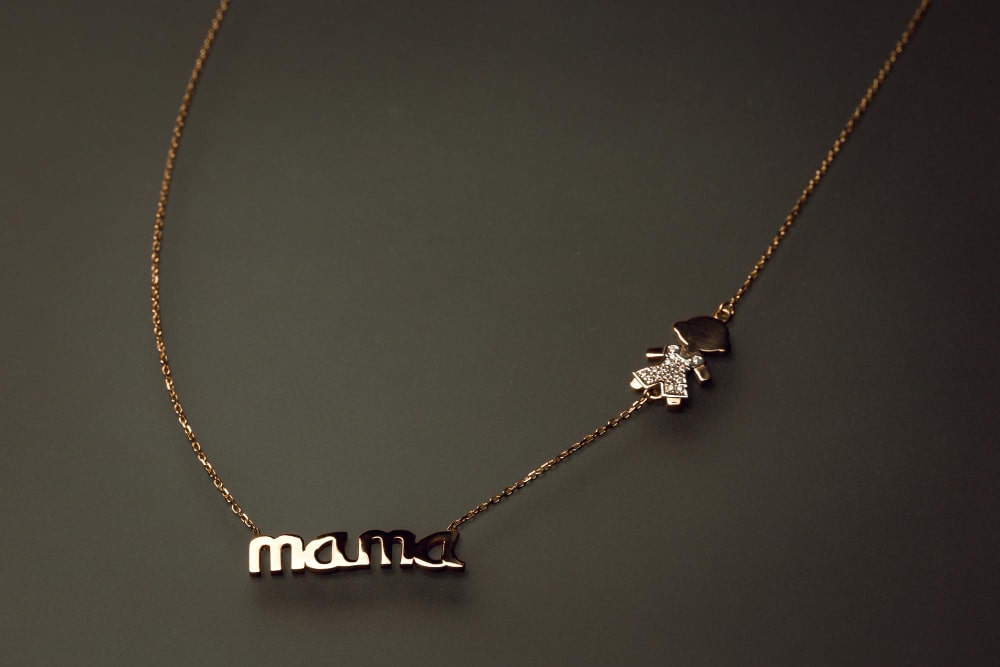 Engraved jewelry with personalized initials is always a thoughtful birthday gift idea that will be cherished for years to come. For a unique twist, consider having a special inside joke, favorite quote, or meaningful message engraved on the back.
When it comes to choosing the jewelry, you have lots of options. A classic choice is a pendant necklace or a pair of earrings with their initial in a stylish script. If your loved one prefers bracelets, a dainty chain bracelet with a single initial charm is perfect. For a more masculine gift, a stainless steel ID bracelet or dog tag necklace engraved with their name or monogram is ideal.
a- Engraving Jewellery
In terms of the engraving itself, keep it short and sweet. Their first name, initials or a single word like 'love' or 'dream' are all you need. You can also do a simple ampersand (&) to symbolize the joining of you both. For a sentimental touch, use coordinates of a special location or the date you first met. The options are endless!
When gifting the jewelry, include a heartfelt handwritten note explaining the meaning behind your engraving choice. This personalized touch, combined with a timeless gift they can enjoy for years to come, will make it a present they will never forget. Engraved jewelry is truly one of the best birthday gift ideas ever.
3- Heartfelt Letters or DIY Poetry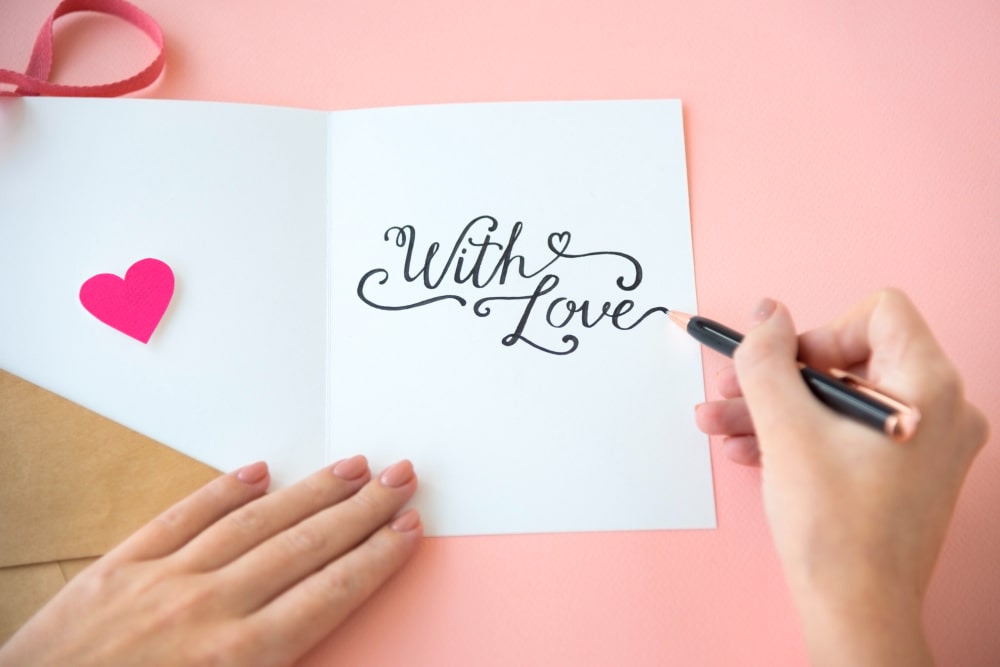 A handcrafted gift is always appreciated because of the time, effort and thought that goes into making it. If you have a creative side, making a heartfelt DIY gift for your loved one's special day is a wonderful birthday gift idea.
a- Heartfelt Letters or DIY Poetry as Birthday Gift Ideas
Writing a heartfelt letter or poem is a sentimental gift that will be cherished for years to come. Pour your heart into describing your cherished memories together, the qualities you most admire in them, your hopes for the future, or a meaningful poem you compose yourself. Share stories of the ups and downs you've been through and the lessons learned. Let them know the role they play in your life and the positive impact they've had on you.
Handwrite the letter for an extra personal touch. You can also create your own stationery or card to write it on for a crafty DIY touch. For a poem, consider their hobbies, favorites things or inside jokes you share for inspiration. Doing a calligraphy version of the poem or letter on decorative paper or canvas creates a stunning work of art they will treasure.
b- Other DIY Birthday Gifts Ideas
Dream catchers or wall art using photos, string, feathers, beads and a wooden hoop.
Knitted or crocheted blankets, hats, scarves or decorations like garlands.
Painted flower pots, picture frames, decorative boxes, candle holders or wine glasses that you personalize.
Bath & body products like bath bombs, bath salts, lotions or bubble bath that you make yourself.
A scrapbook or framed collage of memories, photos, ticket stubs, and special mementos from your relationship.
The time and care you put into these handcrafted, heartfelt birthday gift ideas will be greatly appreciated and cherished for years to come. Getting creative and personalizing a DIY gift is the perfect way to show you put thought and effort into finding the perfect present for their special day.
4- Audiobook Subscription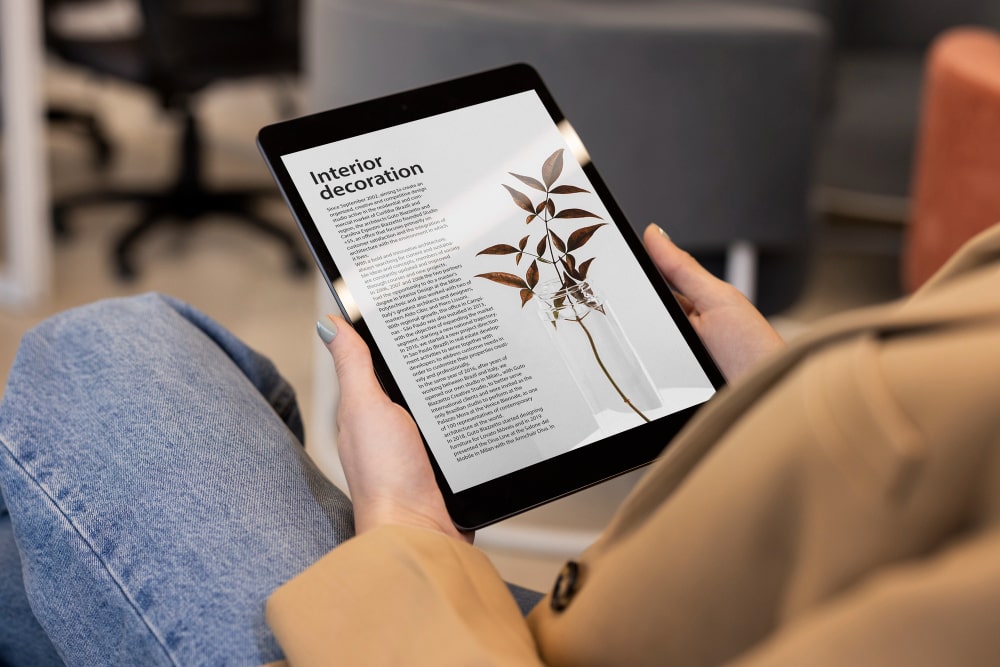 An audiobook subscription is one of those birthday gift ideas that keeps on giving. For the book lover in your life, a subscription to a service like Audible, Libro.fm or Scribd means they'll have a steady stream of stories to enjoy whenever they like.
With an audiobook subscription, your loved one can listen to bestselling fiction or nonfiction books, memoirs read by the authors themselves, or celebrity-narrated stories. They'll have unlimited access to a huge library of audiobooks they can download or stream right to their phone. Can you think of any other birthday gift ideas for book lovers?
a- Convenience and Portability
Audiobooks have qualities to be included in the list of birthday gift ideas. They can listen while commuting, exercising, doing chores around the house or relaxing. An audiobook subscription means new books are just a tap away whenever they want an escape.
b- Discover New Favorites
A subscription opens readers up to new books and authors they may never have discovered otherwise. They might find a new favorite series or stumble upon a book that profoundly impacts them. An audiobook service provides personalized recommendations based on their tastes and listening habits.
c- Options for Every Interest
Audiobook subscriptions have a wide range of titles, from the latest thrillers and romances to business books, memoirs and young adult fiction. If they enjoy variety, an audiobook service has something for every mood.
A subscription to an audiobook service is an affordable, thoughtful birthday gift idea that provides hours of entertainment and enriches life. For the reader in your life, it's a gift that will quickly become one of their favorites.
5- A Spa Experience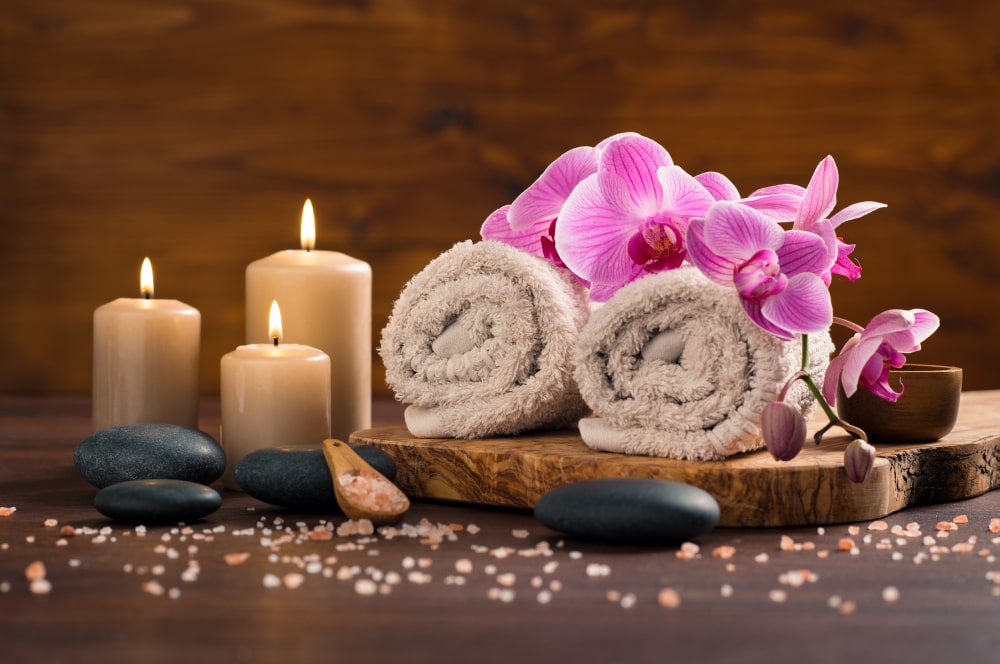 We must include birthday gift ideas for people who love to relax. A spa experience is a perfect gift for anyone who could use some rest and relaxation. Treat your loved one to a pampering spa day where they can unwind and de-stress.
Look for spas in your area that offer services like massages, facials, manicures and pedicures. Many spas also have additional amenities like saunas, steam rooms and hot tubs which provide therapeutic benefits as birthday gift ideas. Book your loved one a package that includes multiple services so they can make a whole day of it.
a- Adding Something Special
For an extra special touch, see if the spa offers add-ons like aromatherapy, paraffin wax treatments or luxury skincare products. You may also want to schedule their appointment for a weekday when the spa is less busy so they have the place nearly to themselves.
When the big day comes, send them off with a card to let them know you're thinking of them while they enjoy a peaceful day of pampering and rejuvenation. A spa experience is a gift of relaxation that will leave them feeling refreshed, renewed and recharged. They'll appreciate your thoughtfulness for months to come whenever they need to unwind.
A spa day is a considerate birthday gift idea that says "take some time for yourself and leave your worries behind." Your loved one will return home with silky smooth skin, a clear mind and a lighter step, grateful for your kindness and support in helping them achieve a little balance and serenity in their life.
6- Gourmet Food Baskets or Cooking Lessons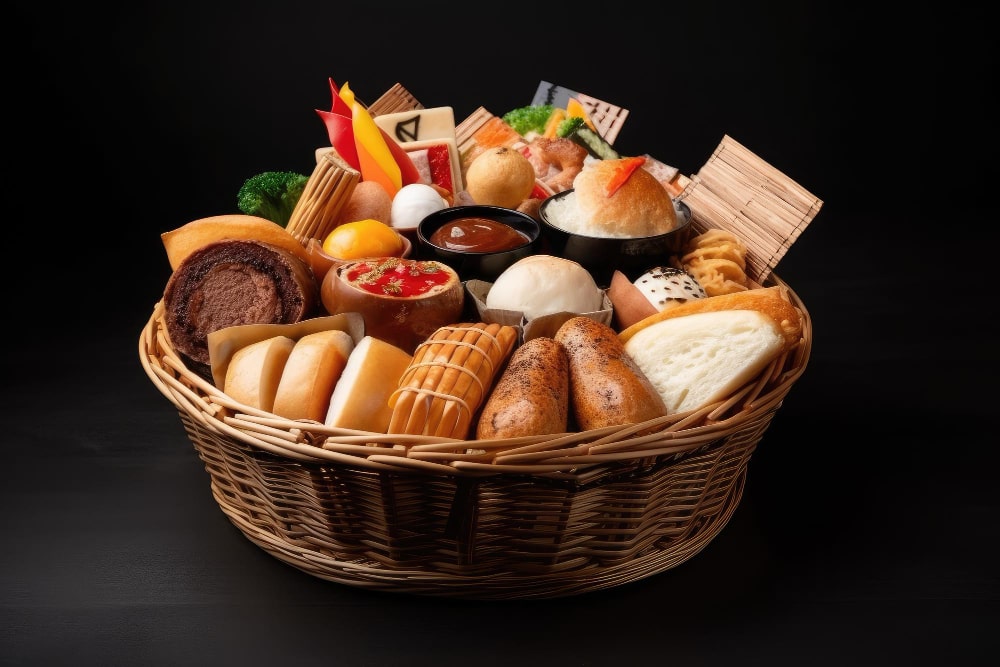 These times are the perfect birthday gift ideas for those who love to eat and cook.
A gourmet food basket or cooking class is a gift that keeps on giving. Not only will your loved one enjoy delicious treats or learn a new skill, but they'll think of you each time they dig into their basket goodies or whip up a recipe from their class.
For the foodie in your life, a gourmet food basket filled with artisanal olive oils, balsamic vinegars, rare spices, gourmet coffees and teas, or decadent chocolates and confections is always a welcome treat. You can find pre-made baskets at gourmet retailers or create your own customized basket with their favorite snacks, sweets, and specialty ingredients.
a- For Cooks by Heart
If your loved one enjoys cooking, a few different gift ideas might work for them. A cooking class is an experience they will cherish for years to come. Many cooking schools, kitchen stores, and gourmet retailers offer recreational cooking classes on everything from pasta making to sushi rolling to French pastry baking. Purchase a spot in their favorite type of cuisine or baking class so they can pick up pro tips and techniques to improve their skills.
For a more hands-on option, DIY cooking class kits or subscription services provide all the ingredients and recipes to make delicious meals at home. Some services offer cuisine-themed kits focused on foods like Italian, Thai or Mexican while others provide a range of recipes covering appetizers, mains and desserts. These kits not only make learning to cook more convenient but also open people up to new recipes they may never try on their own.
Any of these edible birthday gift ideas are sure to satisfy their taste buds and make for a memorable experience. And each time your loved one uses their new cooking skills or digs into their basket goodies, they'll think of your thoughtfulness.
7- Premium Camping Gear for Outdoor Enthusiasts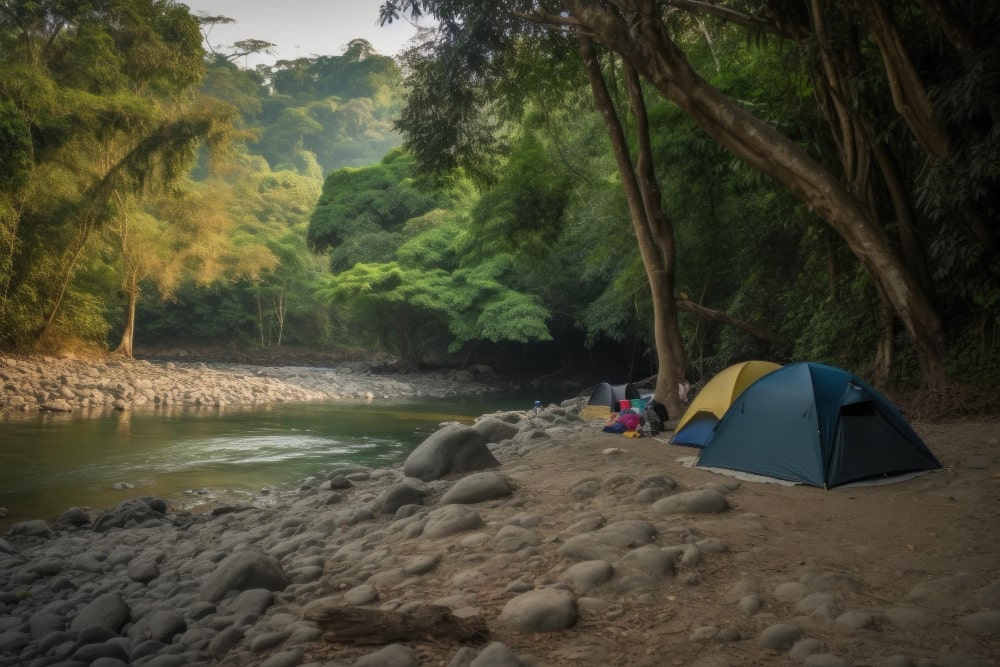 For the outdoor enthusiast in your life, premium camping gears and stuff are the most valuable birthday gift ideas, that will fuel their adventures for years to come.
A high-quality tent is a must for any camping trip. Look for a tent that is designed for the type of camping they like to do, whether it's car camping, backpacking, or mountaineering. For versatility, a 3-season tent that can handle most weather conditions is a great choice. Brands like Big Agnes, Nemo, and The North Face make durable, lightweight tents that your loved one will appreciate seasons after seasons.
a- Camping Gear Worth Including
A comfortable sleeping pad and sleeping bag are essential for a good night's rest under the stars. An insulated air pad and a sleeping bag rated for the temperatures they'll be in will keep them cozy all night. Popular brands like Therm-a-Rest, Sea to Summit and Sierra Designs offer high-performance options for every budget.
Other useful gifts include a camp chair for relaxing by the fire, a camp stove for cooking gourmet meals al fresco, and a headlamp or lantern for navigating in the dark. A Swiss Army knife or multi-tool and a reusable water bottle are camping staples they'll use trip after trip.
For the techie camper, a portable charger, camp shower, GPS device or satellite messenger can make their experience more comfortable and connected. And of course, a camera to capture stunning views and lifelong memories.
With premium gear in tow and adventure on the horizon, the outdoor enthusiast in your life will be all set for camping trips to come. The memories you'll make together in the great outdoors will last long after the gear has been put away.
8- E-Readers Loaded With Bestselling Books
Looking for gift ideas for book lovers, well look no further. An e-reader pre-loaded with bestselling books is the perfect gift for any bookworm. With a vast digital library at their fingertips, they can dive into a new story anytime the mood strikes.
E-readers like the Kindle Paperwhite or Kobo Libra H2O are lightweight, portable, and easy on the eyes. They can hold thousands of books so your loved one will have an endless selection of reading material. Many popular titles are available as e-books for a fraction of the cost of print versions.
You have a few options for loading an e-reader with books:
Choose a selection of your recipient's favorite authors or genres and purchase a bundle of e-books to surprise them. Fiction, mystery, sci-fi, biography—whatever they enjoy reading.
Give them an e-reader along with a gift card to their preferred e-book store (Amazon for Kindle, Kobo for Kobo) so they can pick out books themselves. Most e-readers provide access to huge catalogs with bestsellers, classics, and hidden gems in every category.
For a more personal touch, purchase a few e-books you think they would love based on past reads or their interests. Include a heartfelt note highlighting your choices and why you thought of them. This adds a meaningful layer to an already thoughtful gift.
An e-reader provides endless opportunities for escape and adventure. Filled with bestselling books in their favorite genres, it's a gift that will be enjoyed for hours on end. Your book loving friend or family member will appreciate your thoughtfulness for years to come.
9- Trendy Accessories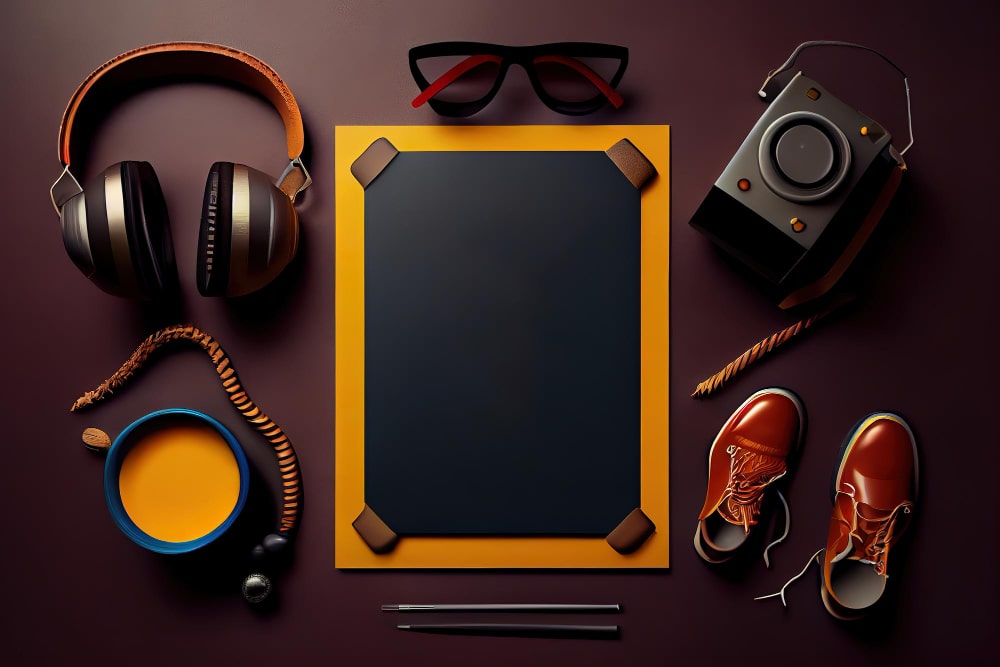 Finding birthday gift ideas for people who are passionate is difficult, but here is one. Accessories are always a thoughtful gift and a great way to show you pay attention to their style. Some trendy accessories to consider:
a- Accessories as Birthday Gifts
Scarves or wraps: A stylish scarf or pashmina wrap in their favorite colors or prints is a versatile gift they can use in many ways. Look for ones made of soft, high-quality fabrics like cashmere, silk or linen.
Statement jewelry: Bold or unique pieces of jewelry, like a gemstone necklace or statement earrings, can amp up their style. Opt for jewelry featuring their birthstone or a motif that is meaningful to them.
Designer sunglasses: A pair of designer sunglasses is a glamorous gift they will use for years to come. Look for oversized cat eye styles or aviator shapes from brands like Gucci, Prada or Ray-Ban.
Watches: A fashionable watch is a timeless gift. Consider a mesh or leather strap watch from stylish brands like Kate Spade, Fossil or Daniel Wellington. For a truly special gift, you can't go wrong with a designer watch from brands like Movado, Tag Heuer or Tory Burch.
Handbags: A chic handbag, clutch or wallet is a thoughtful gift any fashionista will appreciate. Look for bags from contemporary brands like Rebecca Minkoff, Tory Burch or Coach. Crossbody bags, satchels and totes in leather or vegan leather are stylish and practical options.
Belts: A designer belt is an accessory they can wear with multiple outfits. Look for belts in leather, canvas or woven fabrics from brands like J.Crew, Madewell, Anthropologie or Banana Republic. Skinny belts, stretch belts and belt bags are on-trend options.
Giving an accessory gift allows you to show you pay attention to their unique style while also giving them a versatile item they can enjoy for years to come. With so many trendy options, you can find an accessory to suit anyone on your gift list.
10- A Day at an Upscale Pet Spa
A day at an upscale pet spa is the ultimate pampering experience for your furry friends or pet lovers too. Treat your pet to a spa day and they'll feel like royalty.
At a luxury pet spa, your pet will receive the star treatment from the moment they walk in the door. They'll get their own private suite where they can relax in comfort. A massage therapist will give them a soothing massage to release any tension in their muscles. Their nails will get trimmed and filed by a professional pet stylist.
a- Services Pet Spas Offer
A pet spa usually offers premium grooming services like deshedding treatments, teeth brushing, blueberry facials, and pet safe coloring treatments. Your pet will get bathed in high-quality, natural shampoos and conditioners that will leave their coat soft, shiny and smelling fresh. The groomers will style their fur to your specifications so they look picture perfect when they're done.
Many upscale pet spas also provide add-on services like acupuncture, reiki or swim therapy. They may have play areas, pet cafes and boutiques on-site to make a full day of it. At the end of their pampering, your pet will be relaxed, groomed, and rejuvenated. And you'll have some adorable photos to remember their special spa getaway!
A pet spa day is the perfect gift among any other gift ideas for any animal lover. Your pet provides you with unconditional love and joy, so they deserve to be spoiled once in a while. A luxury spa treatment is a great way to show your furry family member how much they mean to you. It will be an experience you'll both never forget! It is totally worth to add this item to the list of gift ideas for special occasion.
11- Houseplants, Books and Cozy Home Essentials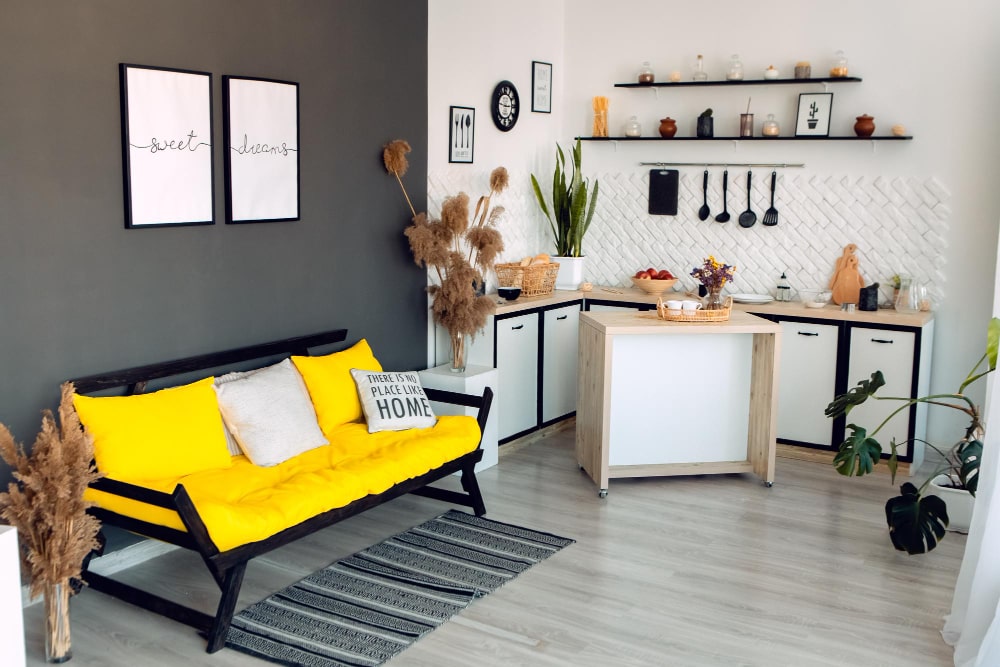 Houseplants, books, and cozy home essentials are some wonderful birthday gift ideas for the homebody in your life. A few of these items together in a basket or box create a thoughtful, personalized gift.
a- For Those who Love Plants
For plant lovers, consider easy-to-care-for houseplants like succulents, snake plants or pothos. Pair the plant with a cute pot, plant food and a watering can. Those with a green thumb will surely appreciate a new plant to nurture.
b- For Those who Love to Read
Curl up on the couch with a few bestselling books or an e-reader loaded with their favorite authors or genres. For bookworms, books are always a welcome gift. Add a soft blanket, scented candle, fuzzy socks or slippers for extra coziness.
c- For Those who are Creative
A personalized photo album or framed family photos are sentimental gifts that anyone would cherish. Have the album or frames engraved or monogrammed for an added special touch.
For DIYers or those who enjoy crafting, gift kits to make bath & body products, jewelry, dreamcatchers or wall art provide an engaging activity and result in handmade items to keep or give as gifts.
d- For Food Lovers
Gourmet food baskets filled with snacks, chocolates, teas, coffees or wines and cheeses are always a welcome surprise. For foodies, specialty spices, oils and vinegars or a cooking class to learn a new culinary skill would be greatly appreciated.
e- For Those who Care
Donating to a meaningful cause or charity in their name are heartfelt gift ideas for someone who values helping others. Provide a card to let them know about your donation made in their honor.
With the right combination of cozy, thoughtful gifts for the home, you're sure to make their special day even more memorable. A few of their favorite things, things to help them unwind or meaningful, personalized items will show you put thought and care into finding the perfect gifts.
12- Home Furniture Rental Package & Home Appliances Rental Package as Gifts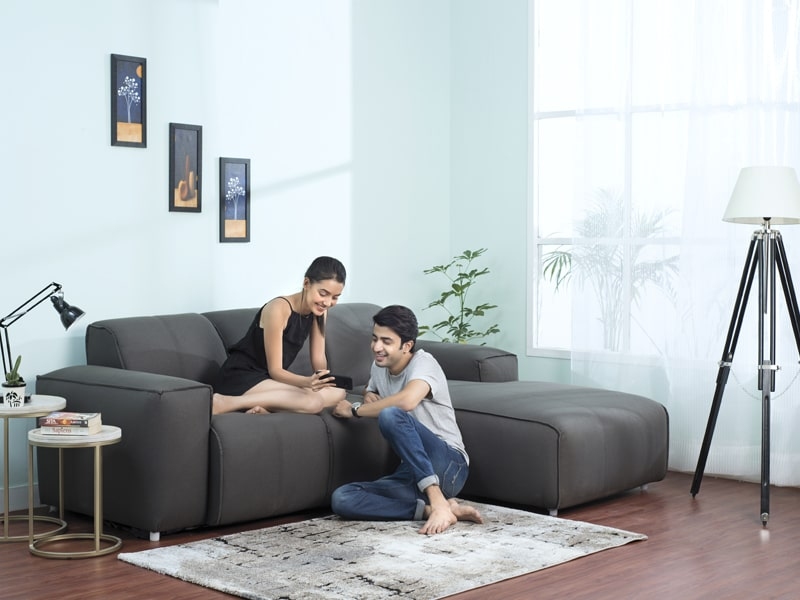 Home furniture rental and Home appliances on rent are the perfect birthday gift ideas specially for those who are just starting their new life, like newlyweds or people moving to another city for a new job. because it goes beyond just a regular present. By gifting package of home furniture on rent or home appliances on rent, you're helping the birthday girl or guy make their living space feel cozy and stylish. Whether they just moved to a new place or want to upgrade what they have, a furniture rental or appliances rental let them pick out exactly what they need without a long term commitment.
Plus, it's such a useful gift that keeps on giving. Not only will they love opening it on their special day, but every day they'll get to enjoy how much more comfortable and functional their home is thanks to your gift. Talk about getting the most out of a present! It really shows how much you care about making their home feel good.
I think renting home furniture is such a thoughtful idea that shows you put real care into their gift. It's sure to be appreciated for a long time to come.
13-Tickets to Their Favorite Musician or Comedian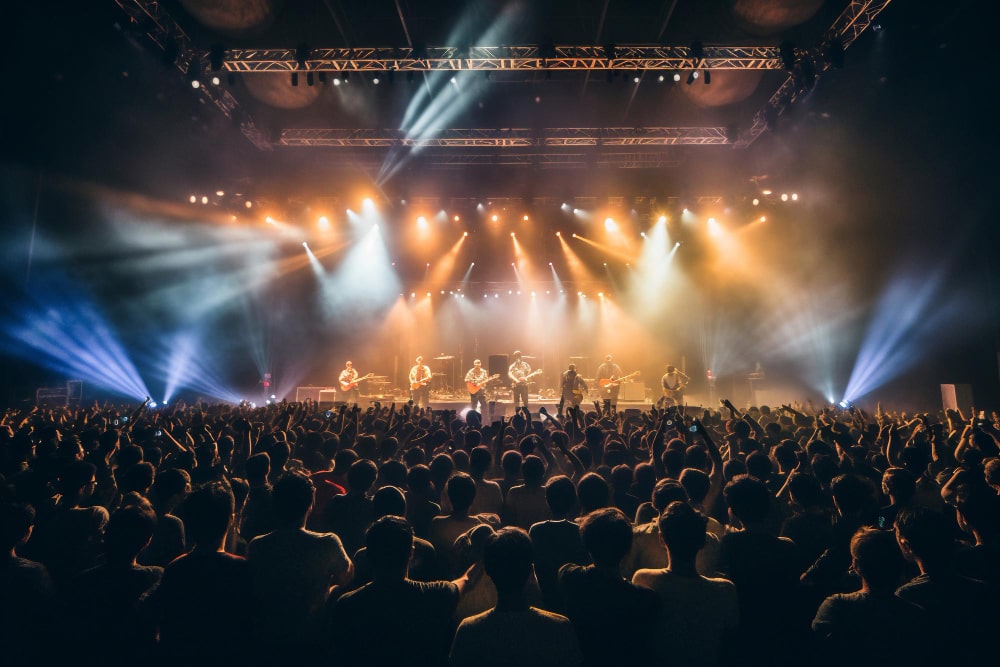 If your loved one has a favorite musician or comedian, tickets to an upcoming show is one of the best birthday gift ideas. Live performances are such a thrill and create lifelong memories. Seeing their idol in person is an experience they'll never forget.
Check the tour schedules for bands or comedians they enjoy and look for shows coming to a venue near you. For popular acts, you'll want to buy tickets as early as possible before they sell out. If possible, splurge on VIP tickets or meet and greet add-ons for an extra special experience.
a- For Music Lovers
For music lovers, you could create a whole evening around the show. Start with dinner at their favorite restaurant beforehand. Bring a small gift like a t-shirt or album from the band to give them while you're there. Sing along to a few songs together on the drive over to pump up the excitement!
b- For the Love of Stand Up Comedy
Comedy show tickets are also a fantastic gift option and this gift ideas work wonders for music lovers. Laughter is the best medicine, and your loved one is sure to appreciate an evening filled with jokes and amusement. Look for comedians with a style of humor you both enjoy. After the show, chat about your favorite parts and jokes over a drink or dessert.
Giving the gift of live entertainment is a great way to show you care. Creating memories together and bonding over shared interests will bring you closer together. And of course, the look of joy and surprise on their face when they open the tickets will be a moment you'll remember forever.
14- Yoga or Gym Membership for Health and Wellness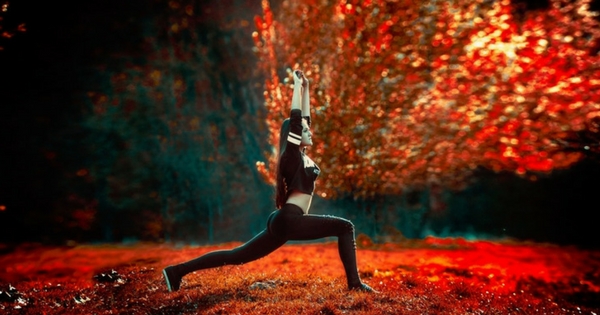 If you are looking for birthday gift ideas which are more about a long lasting effect, a yoga or gym membership is a gift that keeps on giving. For the health and wellness conscious person in your life, it's the perfect present.
Most gyms and yoga studios offer a range of membership types to suit different needs and budgets. You can choose a basic membership to get them started or an upgraded version with additional perks like a personal trainer, massage credits or access to more locations. Many places also do short-term trial memberships if you're not sure a full year-long membership is right for them.
a- Motivation and Accountability
Joining a gym or yoga studio provides motivation through community support and accountability. Your loved one will have others around them working to achieve similar health goals which helps to stay on track. They'll also have the guidance of experienced instructors and trainers to help them get the most from their workouts.
b- Stress Relief
Exercise is a great outlet for relieving stress and tension. A yoga or gym membership gives them a constructive way to release pent up stress and anxiety through physical activity. Yoga, in particular, is very focused on breathing, flexibility and mindfulness which can help to create an overall sense of calm and wellbeing.
c- Improved Health
Most importantly, a yoga or gym membership will help to improve their health and fitness over time. Exercise has so many benefits like weight loss, improved strength and flexibility, better sleep, and disease prevention. Giving them the means and motivation to get active and stay active is one of the best gifts you can give. Their health and happiness will thank you for it!
15- Donate to a Meaningful Charity in Their Name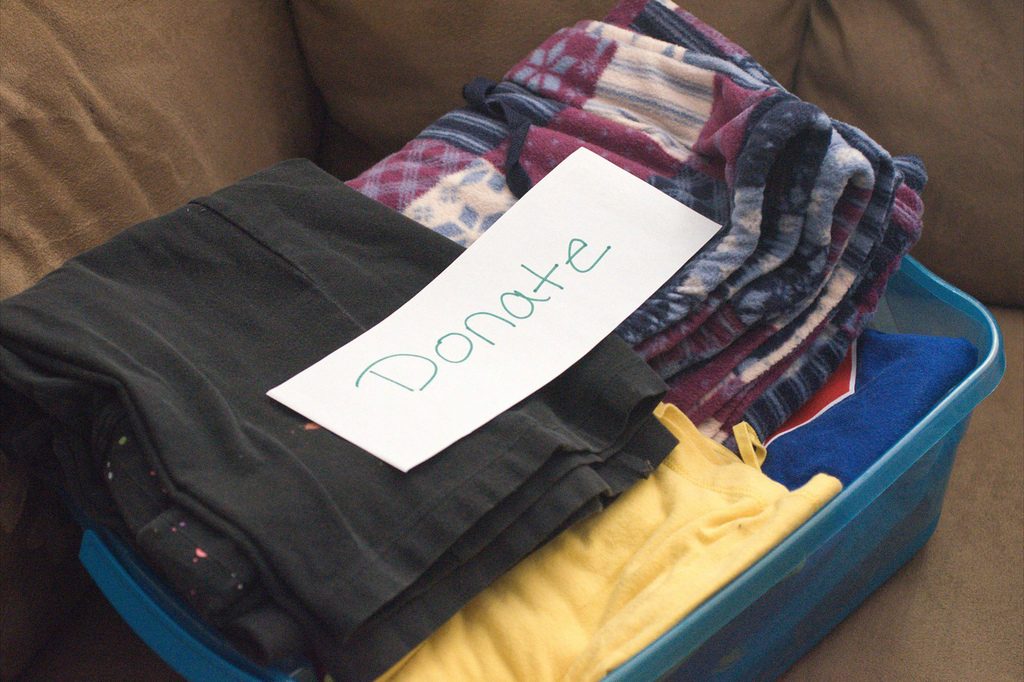 Talking about noble birthday gift ideas, here is one. Donating to a charity or cause your loved one cares about is a gift that gives back. Choosing a meaningful organization and giving in their name shows you put thought into finding a gift that would be significant to them.
a- Step 1
Think about the issues or communities your loved one is passionate about. Are they an animal lover? Do they care about education or healthcare initiatives? Perhaps the environment or social justice? Do some research on charities in these spaces with high impact and transparency ratings. Some reputable organizations like Charity Navigator, GuideStar and the Better Business Bureau's Wise Giving Alliance can help you evaluate different groups.
b- Step 2
Once you find some standout charities, check if they offer the option to donate in someone's name. Many organizations will send a card to the gift recipient notifying them of your donation in their honor. Be sure to provide their full name and address when donating.
For a more personal touch, you can also send your own card explaining why you chose that particular charity and what their mission means to you. Letting your loved one know you put thought into finding an organization aligned with the causes they care about most will make the gift even more meaningful. Donating to make a difference in the world on their behalf is a heartfelt way to show you care for their birthday or any special occasion. Make sure to add this in the list of birthday gift ideas for loved ones.
16- Tools to Assist into Hobbies They Have
This is last but not the least item in the list of birthday gift ideas. A hobby they love is the perfect inspiration for a thoughtful gift. Whether they enjoy photography, cooking, reading or exercising, there are accessories and tools that can help enhance their experience.
a- Different Tools for Different People
For Readers: For the avid reader, an e-reader allows them to carry an entire library in one device. The Kindle Paperwhite is a popular, affordable option with an easy-to-read screen. For those who prefer physical books, a book sleeve or bookmark make lovely gifts.
For Photographers: If photography is their passion, a new lens filter, camera strap or portable charger will come in handy. A lens filter can create interesting effects, a comfortable strap makes it easier to carry their camera and a charger ensures their battery never dies.
For Fitness Lovers: For the fitness fanatic, wireless headphones or a Fitbit fitness tracker are ideal. Headphones that won't fall out during workouts will keep them motivated with their favorite tunes. A Fitbit provides an easy way to track steps, distance, calories burned and sleep.
For Food Lovers: Gourmet cooks will appreciate high-quality kitchen tools like silicone baking mats, bamboo cutting boards or a spice rack. Silicone mats prevent sticking and make cleanup easy. Bamboo cutting boards are durable yet gentle on knives. A spice rack keeps their collection organized and within easy reach.
For People Who Care: Donating to a charity they support in their name is a meaningful gift for anyone. Most charities allow you to make donations in someone else's name and will send them notification of your thoughtful gift. This allows them to pursue a cause close to their heart.
For DIY Lovers: Gifts related to hobbies and interests show you put thought into finding something they will use and enjoy. Any of these tools or accessories are sure to delight the recipient and enhance an activity they are passionate about.
For Home Lovers: People who love their homes and keep decorating, getting decor items is one of the best gift ideas. If you want to make it even grander, get them the subscription of furniture on rent and get them everything quickly and in budget.
Take Away
So there you have it, 16 birthday gift ideas to make your loved one feel special on their birthday or anniversary. Any of these thoughtful gifts are sure to bring a smile to their face and show them how much you care. Pick something that matches their unique personality and hobbies or select a few smaller items to create a personalized gift basket. However you choose to celebrate them, do it with love, creativity and a personal touch. Your loved one deserves nothing less. Now get out there and find the perfect gift to make this a birthday they'll never forget!
Enjoy these birthday gift ideas with your loved ones and make your days even more special.