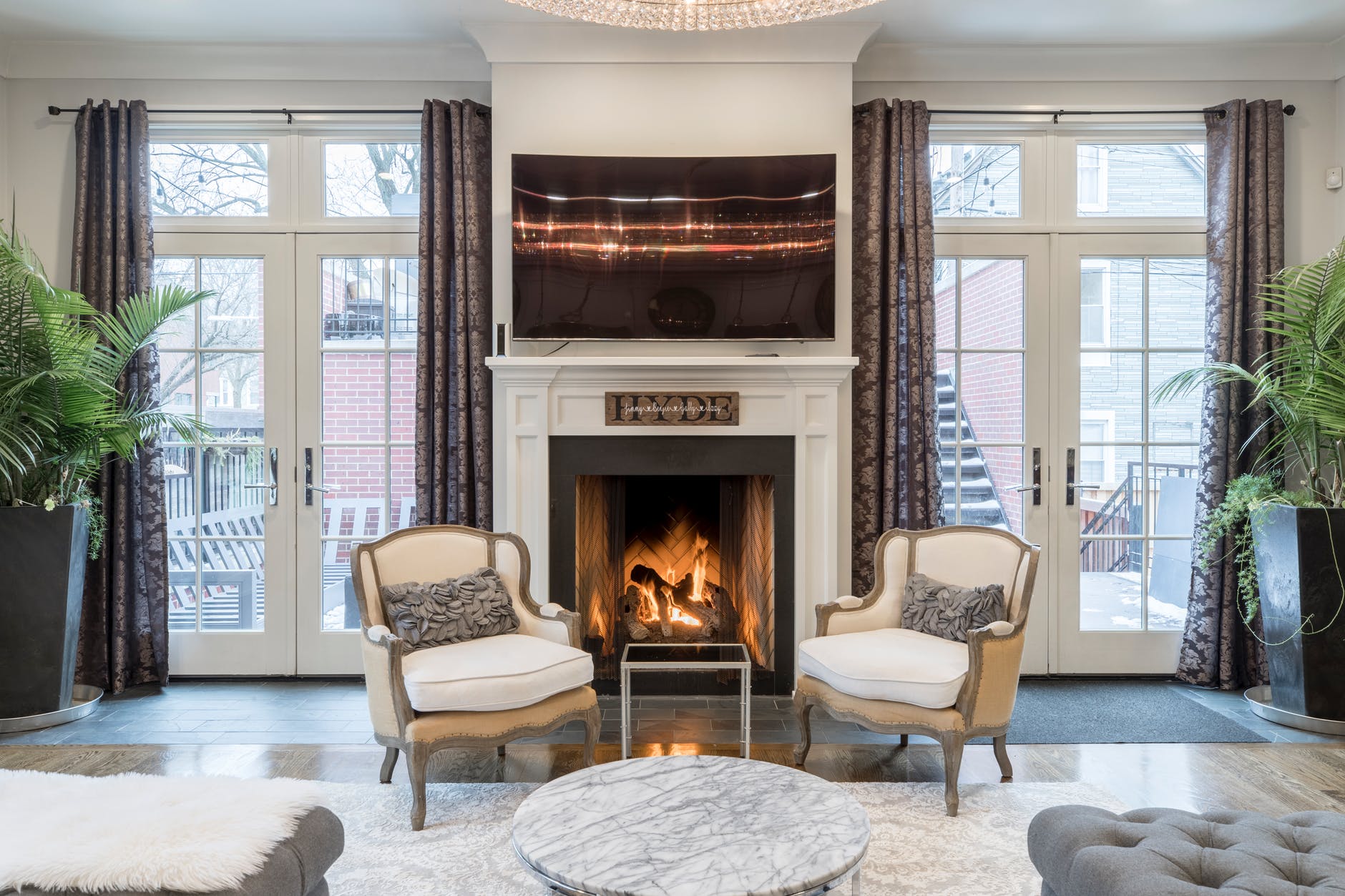 We all dream of a beautiful and well-furnished house. That's why we want the most stylish furniture and appliances packed with modern technology for our home when it comes to furnishing. Also, we do not want it to cost a lot. That is why it's a good decision to rent furniture and appliances for your home from a reliable rental company like Cityfurnish.
At Cityfurnish, we have a team of highly trained professionals, who care for your comfort and ensure that you are fully satisfied with our products and services. We take care of the whole process and ensure that all your requirements are fulfilled. We don't compromise with the quality, and that is why each item that is listed on our website is personally selected by our skilled team.
Before being shipped to you, each of the specified items you see goes through a standard quality check. We ensure that they are of high quality, durable, perfectly functional yet modern, trendy, and fit various customer styles and tastes. You can be assured of the quality of the product since we only offer the best furniture and home appliance on rent.
What Kind Of Furniture Do We Offer on Rent?
We at Cityfurnish do not compromise in any way in terms of quality and carefully choose each of our items, taking care of your requirements and needs. To ensure that our goods are durable, each of them goes through a strict check to guarantee the quality and functionality of the product.
Bedroom Furniture
In addition to offering single and double bed on rent, you can also choose to rent other bedroom furniture to decorate and store goods in your home. You can choose from a wide range of bedroom storage furniture pieces, depending on your choice, such as a chest of drawers for rent, a bedside table, and wardrobes made of high-quality Sheesham wood. Once you order your bedroom furniture, you can rely on us to deliver them right at your doorstep in a short time.
Living Room Furniture
Along with various sofas on rent, you can also opt to rent other living room furnishing pieces to decorate and store items. We provide a 3 seater sofa, 5-seater sofa, L-shaped sofa, sofa-cum-bed, and recliner on rent. You can also order other living room items like a coffee table and chest of drawers on rent.
Study Room Furniture
The reason for having a separate area to study is that it sharpens the mind and helps us to focus. The person in a study room is much less likely to be interrupted by other individuals at home if there is a designated room to study. You can easily set up your study room by ordering items like an ergonomic chair, bookshelf, and study table and chair on rent from city furnish.
Dining Room Furniture
You can choose from a wide range of dining room furniture, such as a dining table, chairs, coffee table, stools, etc., all made of high-quality wood. We offer 4 seater dining table, 6 seater dining table and coffee table with stools.
Wide Range Of Home Appliances You Can Order on Rent from Cityfurnish
You can get the home appliances of your choice by renting them from Cityfurnish without totally blowing up your budget or emptying your bank account. We choose each of our products very carefully and do not compromise on quality and durability. We follow a strict quality control protocol to ensure that our products are durable. You can order the following home appliances on rent from Cityfurnish.
Smart TV and LED TV
We all need to keep ourselves updated on day-to-day events in this age of information. For that purpose, television has a variety of news channels and documentaries that provide us with loads of information. Such information links us to the whole world and ensures that we are aware of all the events that occur around us. We offer 32 inches, 40 inches, and 50 inches Smart LED TVs and 24 inches, 32 inches and 40 inches LED TV on rent.
Refrigerator
A refrigerator is widely used in every home and is part of our daily life. A refrigerator keeps our food fresh and our drinks cold. It operates at low temperatures and provides cooling which helps prevent the food from spoiling. In some Indian cities, temperatures rise every year to an extreme point, that can spoil your food and so it is important to have a refrigerator at your home to keep your food in a cool place. Refrigerators come in all shapes and sizes, each with different characteristics of its own. As with ordering all kitchen appliances, when deciding what refrigerator to purchase, you have to understand your particular needs. With Cityfurnish, you can choose between a single door refrigerator and a double door refrigerator on rent for your home.
Washing Machine
Washing clothes used to be a very challenging job for everyone. But now, it has become much simpler since the evolution of the washing machine. Having a washing machine in your home is no more a luxury but a necessity now. It is now an indispensable part of the house and is widely used. Your washing machine does a great deal of heavy lifting.
While deciding on the washing machine that you would want to order, factors like energy efficiency, capacity, maintenance, water supply, and the size of your laundry room, should all be taken into consideration. We offer a semi-automatic washing machine, top load fully automatic washing machine and front load fully automatic washing machine on rent.
Microwave Oven
One of the microwave's most significant advantages is that it saves time. As they take far less time to cook food, they are much better than the conventional style of cooking. Compared to the conventional way of cooking, you can make crunchy popcorn, heat the leftover food, canned food or defrost frozen food very quickly using your microwave oven.
When heating the food inside it, a microwave oven doesn't get heated up. In a microwave-oven, you also have a timer which you can use to set the time for cooking the dish. When the timer runs out the oven will turn off automatically. For different types of food products, you get the facility to set various time intervals.
For example, if you want to boil some water, it may take a minute. However, to bake a cake, it may take a little longer. To know which type of microwave oven will suit you best, think about how and what you would use it for. With us, you can choose to order either a Solo microwave oven or a convection microwave oven on rent.
Air Purifier
Air purifiers use an internal fan system to pull the air through a series of filters in your home that eliminates harmful airborne particles such as dust, pollen, and bacteria. The filtered air is then pumped back into the room by the air purifier. This procedure repeats itself many times an hour, keeping the surroundings safe. We offer air-purifiers with a coverage area of 200 sq feet, 300 sq feet, and 600 sq feet.
Water Purifier
Water constitutes up to 60 % of a human body and hence it is the pivot around which our overall health and well-being revolve. A water purifier at our home means we only consume clean and pure and uncontaminated water. We offer a 7-liter water purifier on rent, which has the capacity to purify 12 liters of water every hour.
Why Renting Furniture and Home Appliances From Cityfurnish is Hassle-Free and Affordable?
When it comes to renting furniture and appliances for your home, Cityfurnish aspires to simplify things. That's why we have made our website compatible and user-friendly with different devices so that you can click through the categories easily. Cityfurnish makes it easy for everyone to buy stuff online and you'd love to rent with us, the wide range of home appliances that we offer.
It is affordable to get your home appliances on rent with Cityfurnish, as we take care of everything from delivery to installation. So instead of settling down together for decades with your obsolete furniture and appliances, give yourself a chance to try something different. Besides offering you products for your home on rent, we also offer a wide range of benefits which are:
Affordable Option
The most obvious benefit is that renting furniture and appliances is easier on your wallet. These days, buying can be a costly business. But that doesn't mean you have to wait to buy those cool home appliances for your house before you've saved enough. The perfect way to ensure that your home is not only up-to-date, but it also doesn't cost much to have the furniture and appliance of your choice, is to get them on rent.
Simple Ordering and Delivery
We make sure that our rental and distribution process at Cityfurnish is quick. Just choose the product from our website, place your order and we will ship them free to your home. We promise our customers that we will deliver your furniture and home appliance right there at your doorsteps. In the event of any kind of damage to the rented item on the way, you can avail the benefit of a damage waiver.
Easy Documentation Process
We have a hassle-free KYC and paperwork process that can be conducted online or at your doorstep. You can choose whether to send us the necessary documents via WhatsApp or email, or we can do it at your place, depending on your convenience. Either way, to get the paperwork done, you do not need to do any running around as we will take care of that.
High Quality Products
When you rent furniture and appliances from Cityfurnish, not only do you get the kind of product that you desire, but you can also be sure that it will be of the highest quality. This is so because our trained craftsmen carve out each piece of furniture carefully with high-quality material. You can rest assured about the quality, style, designs, reliability, and durability of the furniture listed on our website. Besides, we only supply branded appliances from reputed companies like Samsung, LG, Whirlpool, Kodak, Videocon, etc. so that we can provide you with the best in technology and quality. We also make sure that each item is tested for quality and functionality before we pack it for delivery.
Hassel Free Assembly
A tough part of the process of getting any appliance for your home is to install it yourself. That means deciphering manuals for a whole weekend and often tending to sore thumbs. Once it is installed, you also need to clean up the mess. But when you rent your home appliances and furniture from Cityfurnish, we will send our team of professionals, who will set up your furniture or appliance and they will even clean up all the mess before leaving. All you have to do is just be there, and show them the place where it is supposed to be placed or mounted.
Free Maintenance and Cleaning Facility
We will ensure that with our free repair and cleaning services, your home appliances will remain in great shape for a long time. However, if you buy an appliance, you will have to spend your own money for any repair or maintenance work.
Assistance with Return
In case you decide to return the product, we will assist you to the best of our capabilities during the return process. If you have selected a piece of home appliance or furniture and then you want to swap the product with another one after some time, we will provide you with the required guidance and assistance. Knowing that our desires and tastes will change over time, renting appliances and furniture for your home eliminates the trouble of disposing of things you no longer need.
Facility to Upgrade
Our taste can change, and so can our idea of furnishing. If after some months of renting a product from us, you decide that you need to replace an existing piece of furniture or appliance with a more trendy or updated one, we are here at your service. You can browse through our website, look for new designs available at Cityfurnish and order the new upgrade. Our team will pick-up the product, and replace it with the upgraded one, free of any delivery charges.
Free Relocation Service
If you order your home appliance on rent from Cityfurnish, you do not need to worry during relocation at all. For instance, if you stay in Delhi and move to Bangalore, or shift an apartment in the same city, we will gladly transport your rented home appliance to your new home, including dismantling, packaging, shipping, and reassembling it.