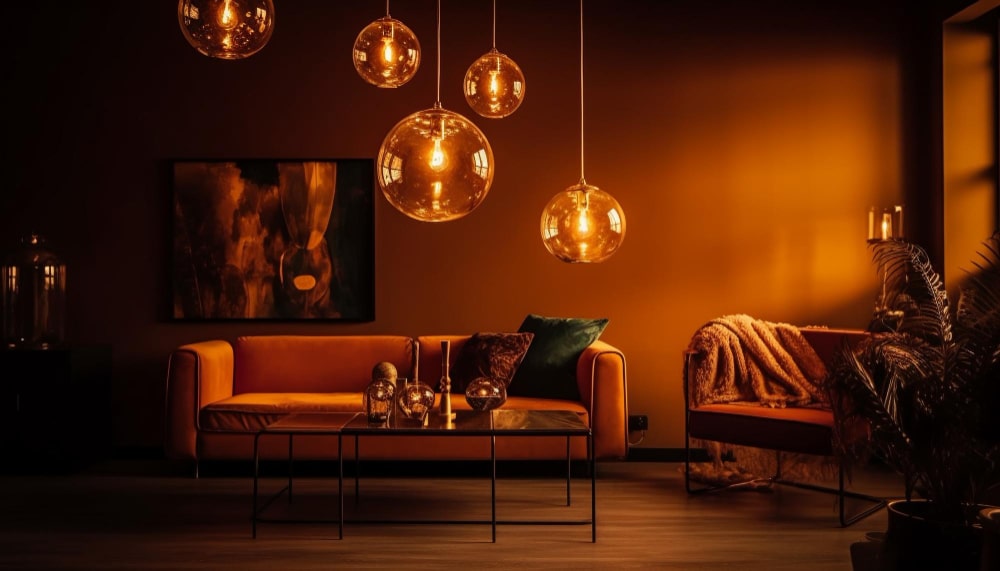 Have you been searching for a truly spectacular wedding gift ideas to delight your loved one? Look no further than a designer chandelier. Chandeliers make a bold style statement in any space while providing a warm glow to brighten someone's day. There are so many stunning options to choose from these days. Whether your loved one prefers crystal glitz and glamor, sleek contemporary lines, vintage charm, or eco-friendly sustainability, you'll find a chandelier to match their unique style.
With customizable and budget-friendly choices available too, you can find an eye-catching centerpiece to enhance their new home and its interiors without breaking the bank. Read on to discover 7 of the best chandelier designs that are sure to dazzle. You'll be gifting an illuminating piece of art that provides both visual delight and cherished memories for years to come.
1- Chandelier Elegance Through the Ages: From Crystal Brilliance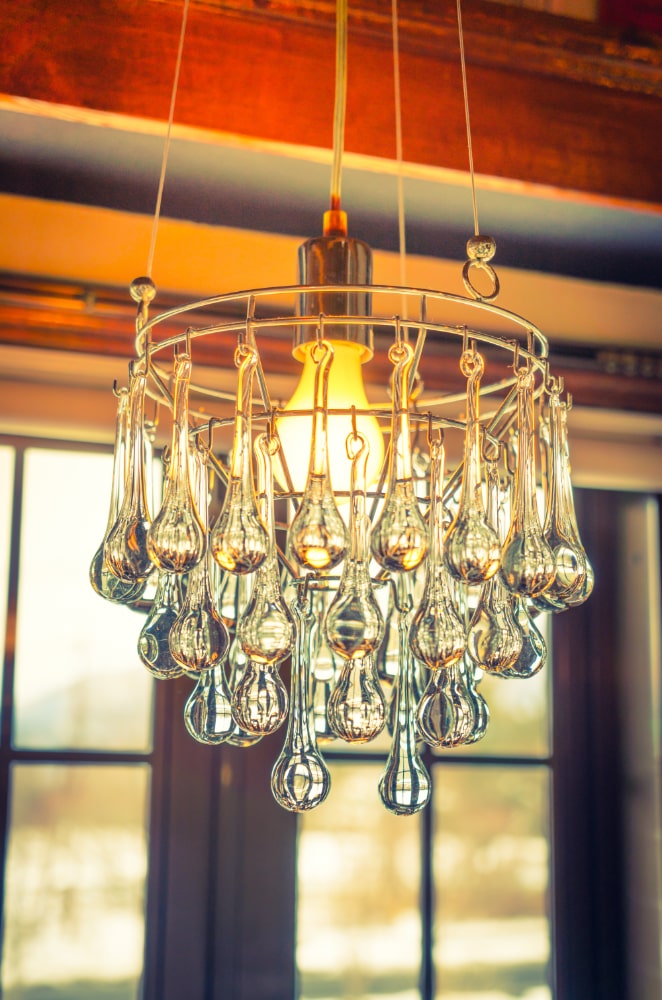 Nothing says timeless elegance quite like a crystal chandelier. With hundreds of gleaming facets to catch the light, these dazzling fixtures have graced the finest ballrooms and entryways for centuries. While once only for the wealthy elite, crystal chandeliers are now accessible to all and ready to illuminate every house, with options at nearly every price point.
From dramatic teardrop pendants to spherical orb designs, crystal chandeliers come in a variety of shapes to suit any space. Hence, topping the list of perfect wedding gift ideas.
For smaller areas like foyers or bedrooms, a petite 3-light fixture keeps the glamor but on a smaller scale.
Larger rooms call for a grand chandelier with multiple tiers of shimmering crystals that make a bold statement. With so many sizes and styles, you're sure to find a perfect wedding gift that fits receiver's needs and your budget.
2- Modern Marvels: Sleek and Contemporary
Modern chandeliers are all about clean lines, minimal frills, and a sleek, contemporary style. If you want dazzling wedding gift ideas, light fixture that's on-trend, are the best options.
a-Sleek and Polished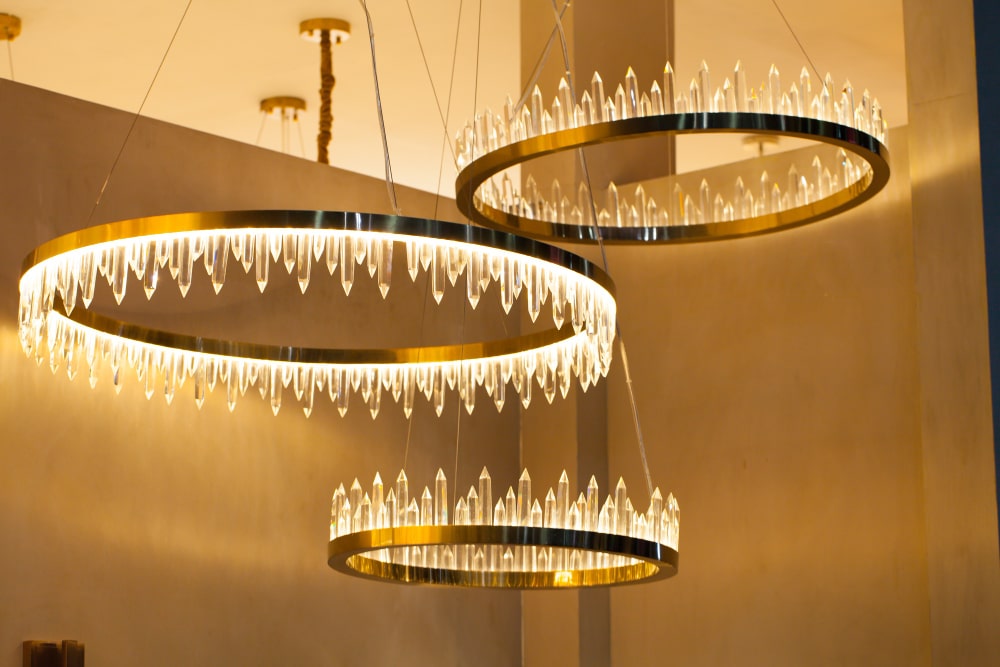 Sleek polished chrome and stainless steel are popular choices for the modern home. Their reflective surfaces brighten a space and create an airy, open feel. Geometric shapes like spheres, cubes and cones are common and eye-catching.
b- Sculptural Style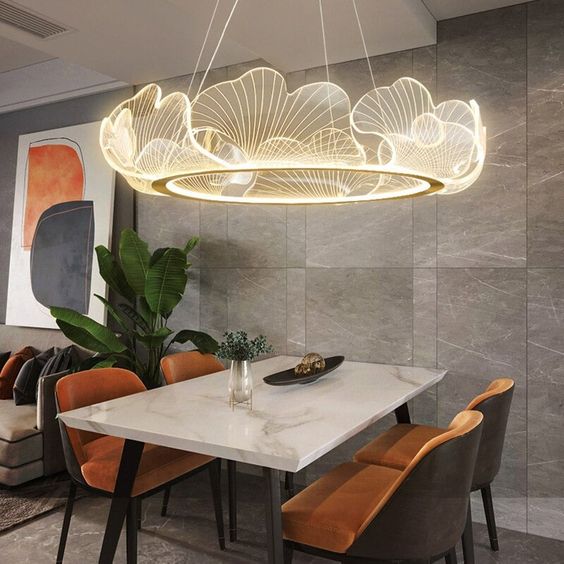 For an artful look, consider a sculptural chandelier with twisted branches or uneven, abstract shapes. Their artistic forms make a statement while still keeping a pared-down, contemporary vibe with a matte black or white finish.
Whether you opt for a sleek and polished piece or a sculptural stunner, a modern chandelier is sure to delight with its minimal, yet dramatic, style. Your loved one will appreciate such a thoughtful, on-trend wedding gift that brightens their space for years to come.
3- Vintage Charm: Victorian and Bohemian
For a touch of nostalgia, consider a Victorian or Bohemian-inspired chandelier. Their ornate details and whimsical designs evoke a sense of old-world charm that's perfect for vintage or eclectic decor.
a- Victorian Chandelier as Wedding Gift Ideas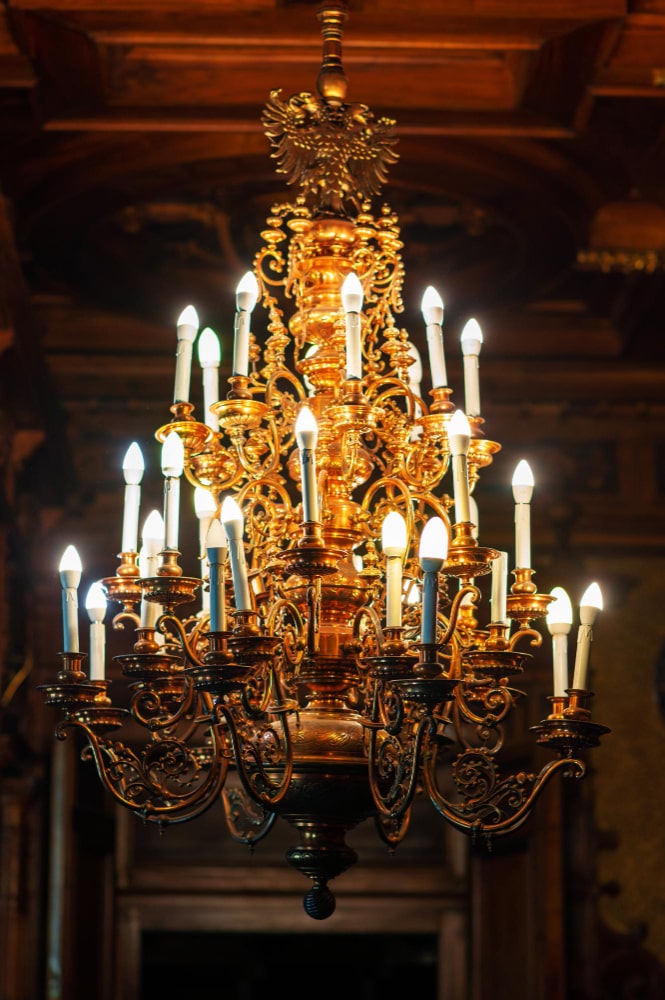 Victorian chandeliers feature decorative castings, prism drops that refract light, and globe or teardrop shaped shades. Their dark, metallic finishes like antique brass or oil-rubbed bronze complement the style.
b- Bohemian Chandelier as Wedding Gift Ideas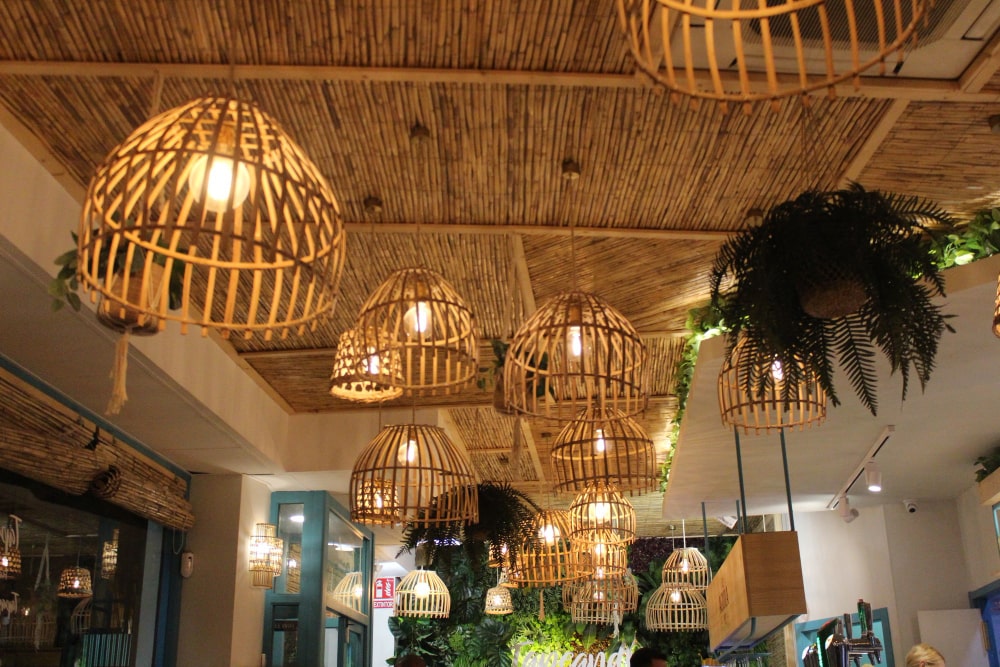 Bohemian designs incorporate colorful gemstones, stained glass, or beadwork for a free-spirited feel. Tassels, fringes and woven accents are also common.
These vintage-inspired chandeliers make a dramatic statement and highlight the beauty in imperfection. They're ideal for creating an intimate ambiance, especially when dimmed. For smaller spaces, a mini pendant or sconce in a similar style can achieve the same effect. Whatever you choose, a vintage chandelier is sure to be a cherished, one-of-a-kind piece.
4- Eco-Friendly Wedding Gift Ideas: Rope Chandelier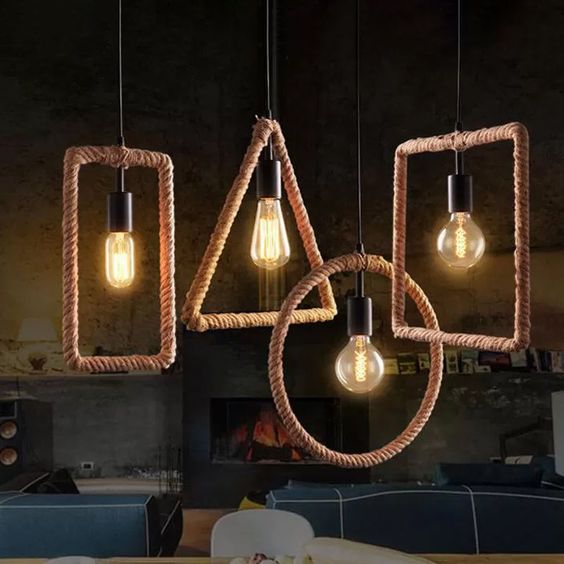 Nothing says eco-friendly quite like a rope chandelier. Made from natural materials like cotton or jute, these rustic light fixtures are sustainable and stylish.
a- Rope Chandelier
A rope chandelier is crafted using twisted strands of rope in place of a traditional metal frame. The rope is woven into a spherical or cylindrical shape and fitted with sockets to hold Edison-style LED or CFL bulbs. Some designs also incorporate wood or metal accents for an industrial-chic look.
Rope chandeliers provide ambient, diffused lighting perfect for dining rooms, living rooms and entryways. Their natural, textured material and artisanal quality give spaces a warm, cozy feel and it goes really well with solid wood furniture. As an sustainable alternative to metal fixtures, rope chandeliers are kind to the environment and your energy bill.
For the eco-conscious homeowners looking to make a rustic statement, a rope chandelier is the perfect wedding gift. With styles ranging from minimal to dramatic, there's an option to suit any decor. Best of all, you can feel good about the light it sheds on your home.
5- Budget-Friendly Wedding Gift Ideas: Affordable Chandelier Options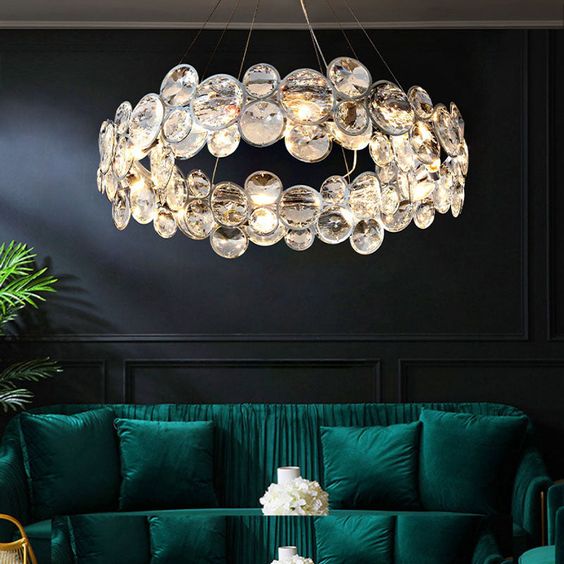 On a budget but still want to make a dazzling statement? Don't despair, there are gorgeous chandeliers that won't break the bank.
For under INR 5000, you can find an array of budget-friendly chandeliers in classic styles like wrought iron or rustic wood as well as more modern minimalist designs. Companies like Amazon, Flipkart and Home Centre offer a treasure trove of wallet-friendly chandeliers. Consider a sleek black metal orb chandelier or whimsical teardrop crystals. Rustic wood beams studded with Edison bulbs or a weathered oak wagon wheel make a rustic-chic statement.
With some hunting, you can uncover stylish yet affordable chandeliers as wedding gift ideas for your loved ones. Dazzle them with your thoughtfulness without dimming your bank account. Affordable illumination is within your grasp.
6- Rustic Look: Wagon Wheel Chandelier for Barn Look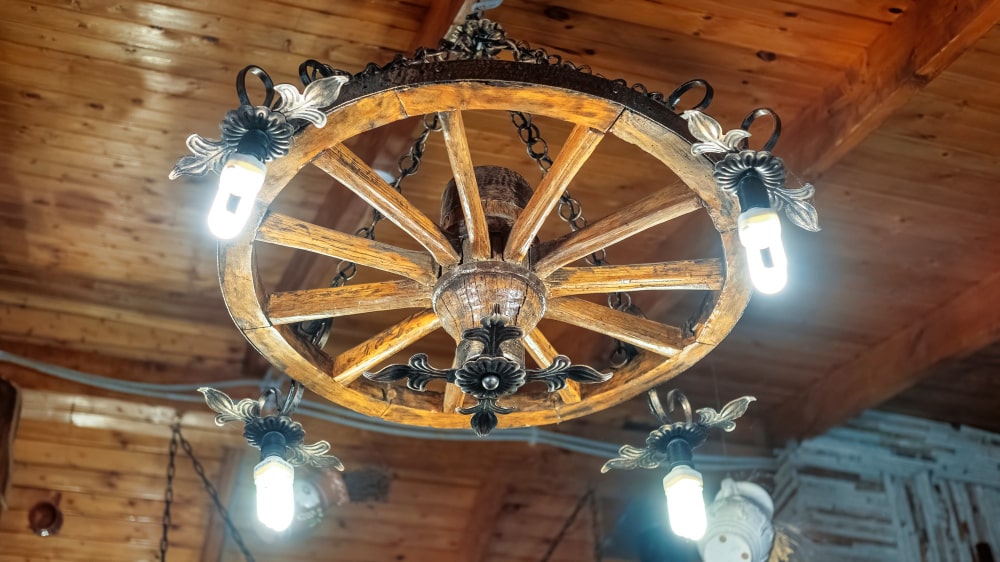 Want to add rustic flair to your dining room or entryway? A wagon wheel chandelier is a great way to achieve a rustic, barn-inspired look. These chandeliers feature real or faux wagon wheel accents, often made of wood or metal. The wheels are attached to the lighting fixture, with bulbs nestled within the spokes of the wheel.
a- Some Popular Designs as Wedding Gift Ideas
Some popular styles incorporate multiple wagon wheels stacked on top of each other, while others use a single large wheel as the focal point. These rustic chandeliers pair perfectly with wood beams, barn board walls, and distressed wood furniture. They provide an inviting glow that evokes memories of the countryside.
b- Choose a Design for An Authentic Rustic Feeling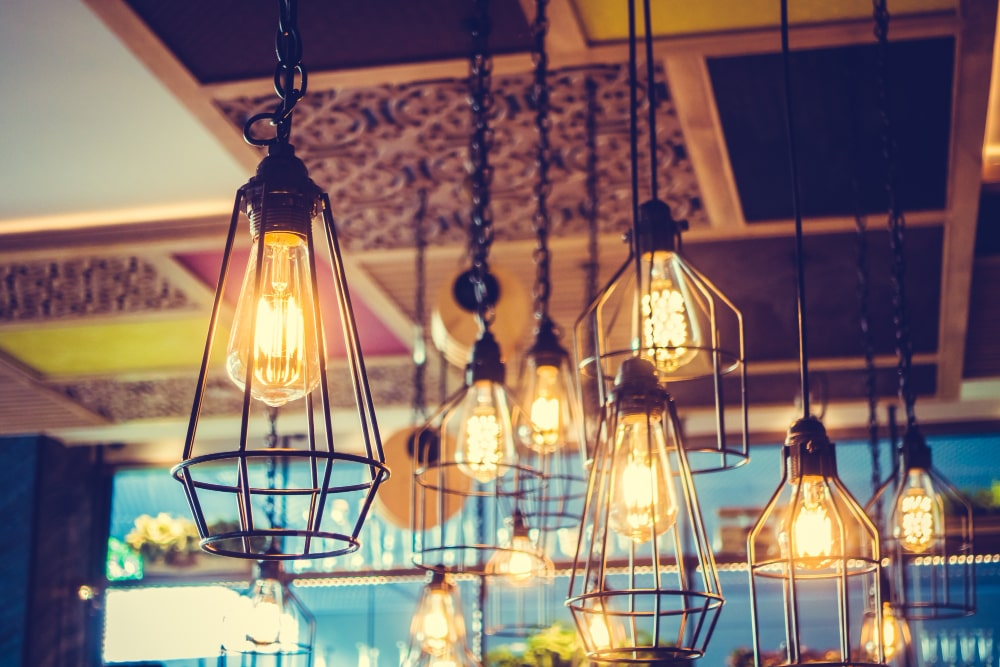 For an authentic rustic feel, choose a chandelier with distressed wood or aged metal wheels. The imperfections and patina add extra charm. You can also find more polished versions in darker wood stains like cherry or mahogany for a refined rustic style. A wagon wheel chandelier is ideal for anyone seeking to bring a touch of rural character and natural warmth into their home.
7- Metallic Chandelier Designs: Giving a Character to the Room
Metallic chandeliers bring warmth and visual interest to any space. Gold, silver, copper – choose a tone that matches your decor style. A metallic chandelier also allows you to embrace a variety of design styles. Prefer an industrial loft vibe? Opt for a copper piece with exposed bulbs. If glamor and sparkle are more your thing, a gold chandelier with crystal accents would be stunning.
a- Best Wedding Gift for Smaller Space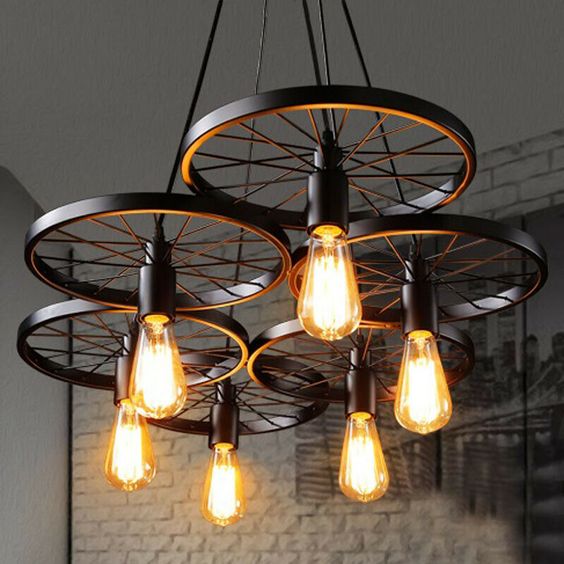 For smaller spaces like entryways or above a dining table, a mini metallic chandelier, around 15 to 20 inches in diameter, provides illumination without overwhelming the room. In open concept living rooms or master suites, make a dramatic statement with a large metallic chandelier, up to 32 inches across or more. They make a gorgeous centerpiece and really define the character of the space.
Whichever metal and size you choose, a metallic chandelier brings a touch of luxury and shine that brightens up any room. They are a gift of light that will delight for years to come.
Chandelier Gifting Guide: Budget-Friendly Wedding Gift Ideas
While looking for wedding gift ideas, keep your loved one's tastes and the room's style in mind. For budget-friendly elegance, consider:
a- Crystal or glass drops:
Adding crystal or glass drops to an existing fixture transforms it into an affordable chandelier. Search for "crystal chandelier drops" or "glass chandelier drops" to find strands you can drape over a basic light fixture for sparkle.
b- DIY kits:
DIY chandelier kits provide all the parts to assemble a custom fixture. Choose a design, order a kit, and follow instructions to construct a one-of-a-kind piece. DIY chandeliers make memorable, budget-friendly gifts.
c- Factory overstock:
Check sites like Wayfair, Overstock and Houzz for discounted "factory overstock" chandeliers. You'll find huge savings on high-quality fixtures that manufacturers couldn't sell at full price.
To choose a chandelier your loved one will adore, note the room's size and ceilings, their favorite decorating styles, and how much light they want. A thoughtful gift like a chandelier to brighten their space will make a lasting impression.
Take Away
So there you have it, a curated selection of the 7 best chandelier designs to delight your loved ones. Whether you're looking to splurge on an exquisite crystal masterpiece or want an eco-friendly choice that won't break the bank, you now have plenty of options to choose from. Any of these chandeliers would make a gorgeous gift and provide years of stylish illumination.
The hardest part will be deciding which breathtaking design to go with! But with the tips and tricks provided in the gifting guide, you'll be well equipped to find a chandelier that matches your loved one's unique style and brings a smile to their face each time they flick on the lights. Here's to spreading light and joy. Happy chandelier hunting!
Gift your loved ones a complete home furniture and home appliance rental package and help them start their new life in style without losing affordability.