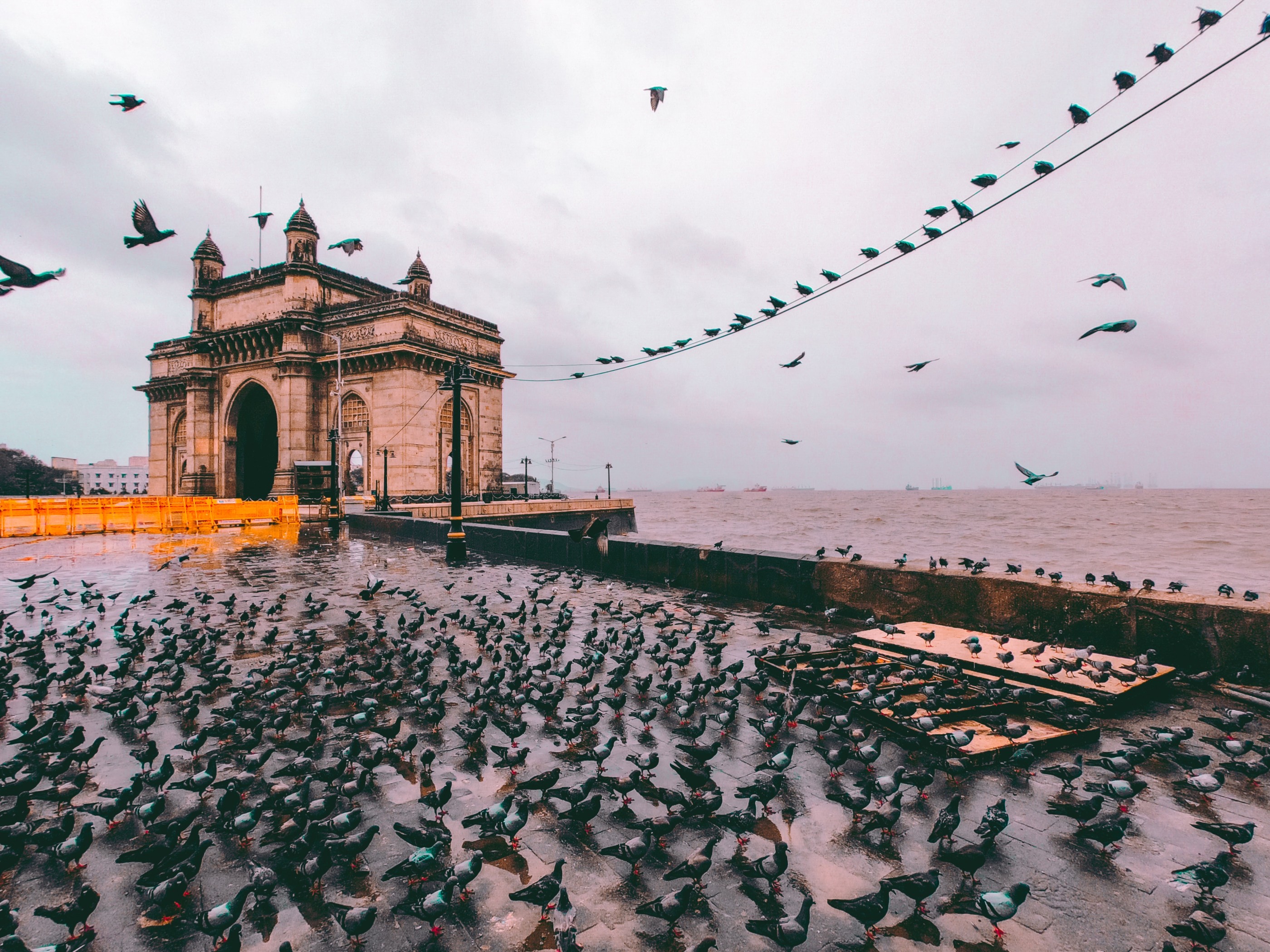 We all know that Mumbai city is a place where you can find thousands of amazing varieties in almost everything. Well, the same goes for the interesting facts of this city. This place has a never-ending list of amazement for you. If you will go out to explore its local areas then you will find many secrets and facts that are hidden in the lifestyle and history of this city. And, for that, you will need to look into the heart of this city. You will need to start exploring this city from scratch.
Also Read – How to Settle In Mumbai Like a Mumbaikar!
However, it is not always necessary to start from zero. If you are thinking of exploring Mumbai city a little bit then let's get started with 10 interesting facts of this city that you didn't know. These facts will give you a glimpse of how much you can explore in this city.
Here are 10 Interesting Facts About Mumbai That You Didn't Know:
1. Place of 7 Islands
Well, Mumbai was originally constructed as seven different islands. These islands were known as Bombay, Old Woman's Island or Little Colaba, Mahim, Parel, Mazagaon, and Worli. In approximately 5 centuries, all these islands got united and then Bombay was formed. This was the time when all individual islands were merged but we can still find their presence in the city. This is one of the most important geographical change occurrences in the history of this city and you can still see the traces of this structure if you will look closely at the roots.
2. First-Ever Indian Train
Mumbai was the place where the train was started. The first train was announced and opened for public in the year 1853 and it has become a major source of public transportation from that time. It is also the known fact that Mumbai Local Train is one of the busiest transportation systems in the world. People travel from one location to another for their work and other travel purposes almost every day.
3. First-Ever Indian Railway Line Construction By Women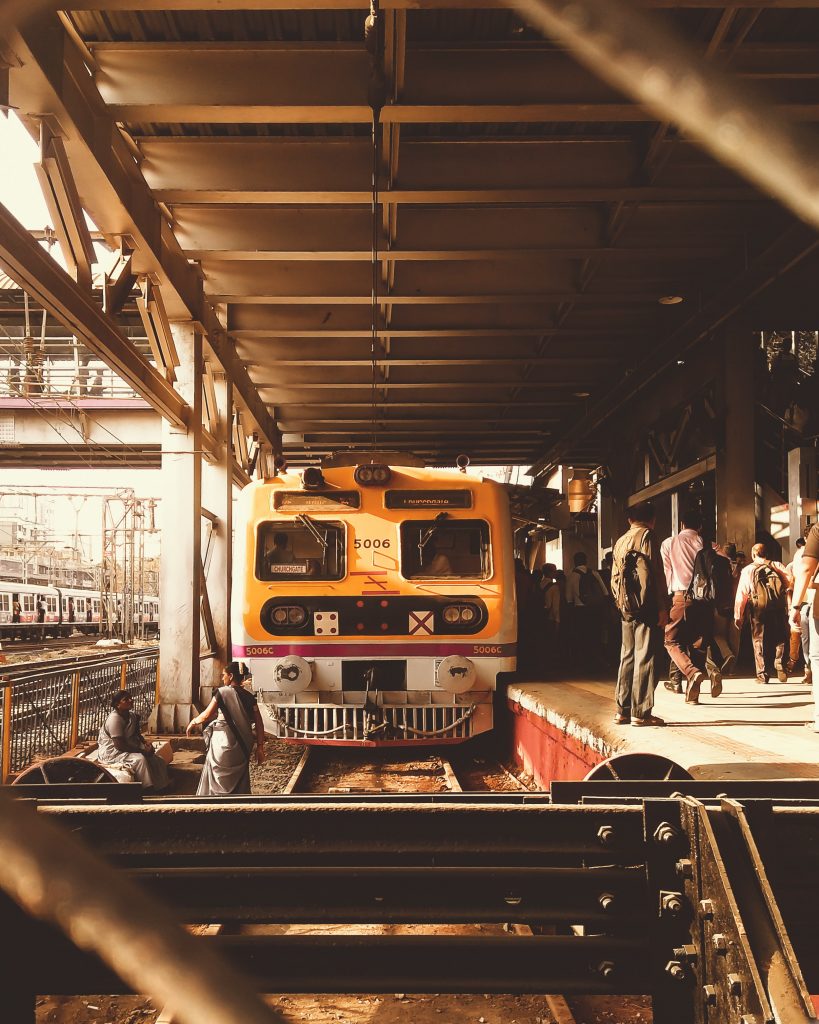 When the Mumbai-Pune railway line was constructed in the year 1863, the project of this construction was managed and completed by Alice Tredwell. Originally, she was a Photographer and English Railway Contractor. She was also known as the wife of English Railway Contractor Solomon Tredwell. She was the first woman to step into the railway construction line in India.
4. First-Ever Indian Bus
Transportation plays highly important role in the life of Mumbai's residents. So, for improvement of local public transportation, first bus or India was started in Mumbai in the year 1926. This was the time when transportation got flexibility in it so that the general people could avail its advantage without spending the high amount on it.The first route of the bus was started from Afghan Church and Crawford Market. From that time, bus has become a major source of public transportation on the Mumbai roads.
5. First-Ever Indian Aerodrome
If we talk about the aviation industry then Mumbai is ahead of all in this area as well. In the year 1928, this was a place where first Aerodrome was built. Mumbai-Juhu Aerodrome is popular for its historical value. Also, Chhatrapati Shivaji International Airport in Mumbai is ranked 3rd on the list of best international airports all around the world.
6. Birthplace of First-Ever Indian Car Owner
Mumbai is the place where Sir Jamshet ji Tata was born. He was the first person in India to own a car in the year 1901. And of course, he was also the founder of the huge Tata empire.He is also referred as a notable philanthropist and a connoisseur of art. His first car gave him the inspiration for making this transportation vehicle more suitable for Indian people.
7. Birthplace of The Jungle Book Author
We all know 'The Jungle Book' story. It is popular all around the world and everyone loves it. If you missed the book then you might know this story from the popular cartoon series, animation series or 3D film. This is a story that is hard to miss. Rudyard Kipling was the Nobel prize winner and he was the author of this book. And interestingly, he was born in Mumbai on 30 December 1865. Although the birthplace of the author is re-architected during the time, you can see the trace of his birth home in Mumbai's J J School of Art.
8. Bandra Worli Sea Link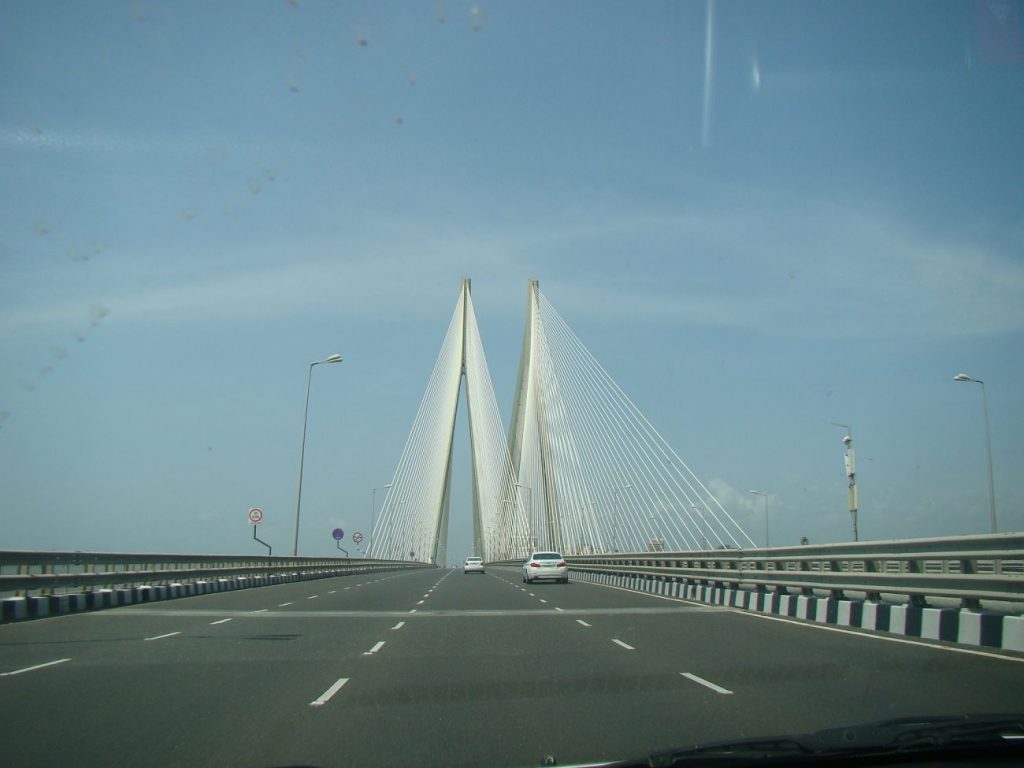 When we talk about wonders then how can we miss Bandra-Worli Sea Link. This is also known as Rajiv Gandhi Sea Link. This 5.6 kilometers long cable-stayed bridge was developed with extreme engineering and you can see this as India's one of the best engineering and architectural example as well. This bridge was developed and partially opened on 30 June 2009. The completion date of this bridge is 24 March 2010 and then it became available for public transportation. This bridge doesn't allow the transportation of two and three-wheeler vehicle which makes it more managed and suitable source of corporate goods transportation as well.
9. Bombay to Mumbai
Many people know that the original name of this city was Bombay but later it was renamed and now we know it as Mumbai. But, do you know the reason behind it? Well, when the Portuguese owned the islands of Mumbai, they named it 'Bom Bhaia'. This Portuguese stands for 'good bay'. It also reflects the fact that Mumbai was the beautiful bay area. Anyway, when Mumbai was owned by British empire, they renamed it, Bombay! However, in the year 1995, when Shiv Sena,regional political party, came into Maharashtra power, they decided to change its name from Bombay to Mumbai. The reason behind it was the fact that the name Bombay was a legacy or sign or British colonialism. In order to show the Maratha heritage in the city's name and to pay the tribute to the goddess Mumbadevi (local temple deity), the name of this city was finally changed to Mumbai.
10. Home of Migratory Flamingos
If you like birds then how can you not like beautiful and appealing Flamingos? These are beautiful birds that are found in Africa, Asia, and Europe. When you want to see these birds, you don't need to go that far. If you are a Mumbai resident, you can find them during their migration time. If you will go to the Sewri and Bhandup area during the October to March time, you can easily get a glimpse of this beautiful bird. Many photographers come to these areas to catch the perfect photograph of Flamingos in their camera.
As you can see, the list of wonders of Mumbai city is almost never-ending. If you will explore more deeply then you will find facts that will make you even more curious. So, have you decided to become a part of this city? Well, if yes then CityFurnish will help you with you.
After knowing these top ten facts about Mumbai, you will understand that Mumbai is a place of outnumbering secrets and there are a lot of things that are waiting to be explored. So, before we conclude this topic, let's see what is different about the people of this city.
Aamchi Mumbai: Resident of this city often refers it asAamchi Mumbai. This Marathi term means 'My Mumbai'. This work shows the unity and love of the residents of this city. In Hindi language, residents of Mumbai refer it as 'Mumbai Meri Jaan'.
Life at Food Stalls: Regardless of how many amazing hotels or restaurants you can find in Mumbai, local food stalls will always be the first thing to remember when you think about Mumbai. And when we are talking about local food then Vada Pav is the kind of all in Mumbai.
Mumbaikars: People who live in Mumbai sometimes refer themselves as Mumbaikars. This term means the people who live in Mumbai.
Helping Each Other: Mumbai is the place where a lot of tourists visit for the purpose of exploration and site seeing. Well, according to the survey about the local experience of those tourists, it was found that the people of this city mostly show a helpful attitude towards others. In fact, even in the time of emergency or terror attacks, this city has been one of the most appealing places from helping perspective.
Well, now do you think that Mumbai is a place where you can stay happily with your family? If yes then let us help you with it. Our furniture and home appliances on rent in Mumbai will help you to make your relocation plan complete.
You can make your decision of relocating to Mumbai without hesitation because we will handle all the important home furnishing tasks for you. And most importantly, you don't need to have an extremely big budget for this task either. At CityFurnish, we offer best price home furniture on rent in Mumbai. In fact, if you have no electronic appliances then you can consider us for electronic home appliances on rent in Mumbai as well.
We are here to help you with all your home furnishing needs. If you have an empty room with no furniture or appliances in it then you don't need to worry about the purchase. Just browse our website for home furniture on rent in Mumbai and electronic home appliances on rent in Mumbai. We can offer you the most competitive prices for your requirements. Most importantly, our prices and services are designed for the best customer experience. So, let's get started.