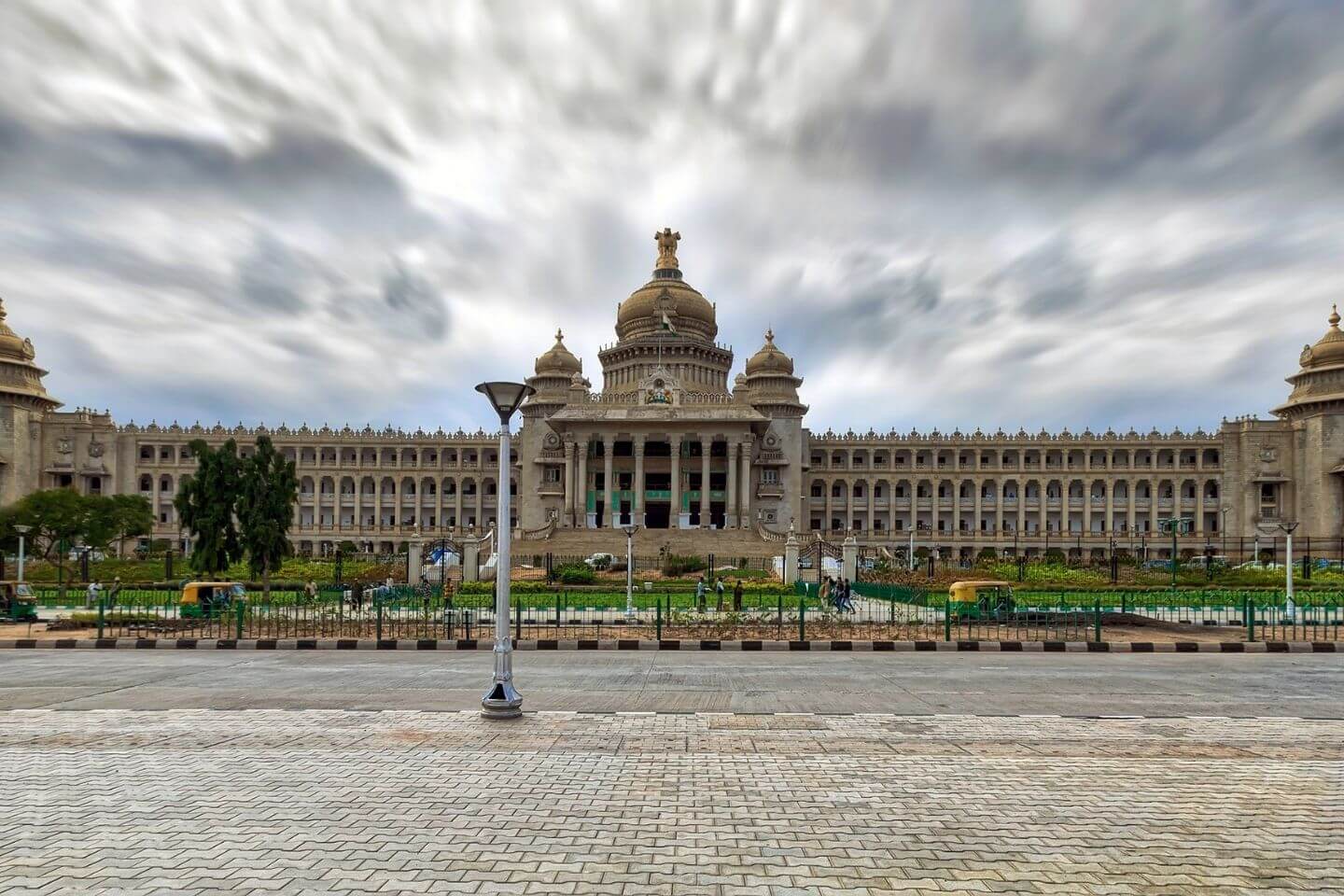 Introduction
You're heading to Bangalore? Sweet! Either you are a traveller, digital nomad or shifting to Bengaluru, this bustling southern city has lots to offer for everybody. From fantastic food to amazing sightseeing, there's something for everyone in Bangalore. Here are the top eleven things you don't want to miss.
Visit the Iconic Lal Bagh
Named after the red roses that grow here, Lal Bagh is one of Bengaluru's most iconic parks. With over 240 acres of gardens, lakes and pavilions, it's a great place to spend an afternoon. Highlights include the Glass House, the Lotus Pond and the Children's Play Area.
Tour the Historical Monuments at Vidhana Soudha
The Vidhana Soudha is a historical monument in Bengaluru that is a must-see for anyone visiting the city. It was constructed in the 1950s and is the seat of the state government of Karnataka.
The monument is made up of Indo-Saracenic architecture and is a beautiful sight to behold. It's definitely worth touring the building and learning more about its history.
Check Out the Cultural Events of Karnataka Chitrakala Parishath
There are several cultural events that take place in Karnataka Chitrakala Parishath. If you have the time, it's definitely worth checking out at least one of them while you're in town.
The events are always well-attended, and they provide a unique opportunity to see some of the best traditional artistry in the country. You can expect to see everything from dance and music performances to traditional puppet shows and plays.
Part of the fun is simply exploring the beautiful building where these events take place. It's an amazing piece of architecture, and it's definitely worth taking a few photos while you're there.
Shop for Your Favorite Things at Commercial Street
Ah, shopping! The words alone can bring a twinkle of excitement to the eyes of any traveler. And Commercial Street is one of those places you must visit when in Bengaluru. This is really a shopper's paradise. You can find almost anything here, from clothes and accessories to jewelry, home decor items and more.
Don't be fooled by the small shops – they hide some great bargains! You can get designer lehengas, traditional sarees and much more without burning a hole in your pocket. If you're looking for something unique, this is the place to find it.
You will also find street food here that you must try – from bhel puri to dosa and pani puri. Some eateries even offer regional delicacies that you won't find anywhere else in Bengaluru.
So take your time and explore Commercial Street. You will surely find some gems that you'll treasure forever!
Delight in the Colorful Settings of the Cubbon Park
If you're looking for a peaceful, lush, and colorful place to take in the scenic beauty of Bengaluru, then you must visit Cubbon Park. This public park situated in the heart of the city is sprawling with greenery and is a common spot for locals and tourists alike to enjoy a leisurely stroll or relax by the lake.
The area around the lake has a wonderful core area with beautiful lawns, stately trees, and colorful flower beds. You can also spot numerous species of birds here that make it even more lovely. Depending on what time of year you visit, you can experience the vibrant colors of summer blooms or witness serene snowfalls during the winter months. A trip to Cubbon Park is a must-do when in Bengaluru and should definitely be on your list of top things to do!
Enjoy a Bird's Eye View From Bengaluru Palace
Ready to take in the sights of Bengaluru from above? Then head over to Bengaluru Palace, where you can get a unique bird's eye view. This impressive palace was built in the 19th century and is one of the city's most popular attractions.
This magnificent structure is known for its breathtaking architecture, lush gardens, and intricate carvings. It's also the perfect place to get stunning views of the city skyline. Whether you're standing at the top of a tower or admiring the intricate murals and paintings from afar, it's definitely worth a visit.
And don't forget your camera! As many visitors will tell you, it's one of those places where you'll want to snap a few photos. That way you can remember your amazing experience for years to come.
Visit Tipu Sultan's Summer Palace
Are you a lover of history and culture? Then you'll love to visit Tipu Sultan's Summer Palace, located in the heart of Bengaluru. This palace was the summer retreat of Sultan Tipu, a Muslim King who ruled Mysore from 1782 to 1799. The palace is filled with beautiful Mughal-style architecture and exhibits that tell the story of Tipu Sultan's life. There are also gardens and courtyards that give visitors a glimpse into what life was like in the 18th century.
Tipu Sultan's palace is considered one of Bengaluru's most important landmarks, and it was even declared a UNESCO World Heritage Site in 2017. Visiting this majestic palace will be an incredibly rewarding experience, as it will give you an insight into Bengaluru's rich history and culture. Plus, you can take some stunning photos here!
Relax in the Sprawling Gardens of Lalbagh Botanical Garden
The sprawling gardens of Lalbagh Botanical Garden are a great place to take a break from the hustle and bustle of the city. Spanning over 240 acres, this beautiful garden is home to a variety of trees, shrubs, and plants from all over the world.
With its many pathways leading you through roses, fountains, and ponds, you can really soak in the beauty of nature here. The park also has pretty waterfalls and lakes that make it even more mesmerizing. Don't forget to visit the glasshouse for some amazing views!
This is a great spot for picnics as well as bird-watching—you can find some rare birds in Lalbagh Botanical Garden. The best time to visit is in August when the park is in full bloom!
Unwind at Ulsoor and Sankey Lakes
Bengaluru is home to two of the most beautiful lakes in the city. Ulsoor Lake and Sankey Lake are both popular spots for locals and tourists alike. Ulsoor Lake provides a perfect opportunity to slow down, relax and recharge after a long day of sightseeing. Pack a picnic and spend some time watching the sun setting over the lake.
Sankey Lake is another great spot for unwinding. Take a boat ride, rent a peddle-boat or go fishing. You can also take evening walks around the lake to take in the beautiful sights and sounds of nature. In the evenings, Sankey Lake hosts cultural events such as concerts and theater performances on boats, which are definitely worth checking out!
Dine Out in Some Eclectic Restaurants of Bengaluru
Bengaluru is known for its incredible variety of restaurants, ranging from the traditional to the quirky. From chic cafes to fine-dining restaurants and street-side food stalls, Bengaluru has it all.
If you're looking for something unique, then why not try dining at a tree house restaurant? For an immersive experience in nature, check out the Tree House Hideaway in Whitefield. It's located within the lush environs of a six-acre forest and offers mouth-watering multi-cuisine dishes cooked with some local specialities. If that wasn't enough, they also have their own organic farm!
And if you're craving something really special then head to Hebbal Lake Park. This is one of Bengaluru's largest green spaces and it's home to great eateries like Amaara Sky Lounge & Bar and The Bistro. Here you can experience a truly unique culinary journey amongst the natural beauty of Hebbal Lake Park.
Go Sightseeing in ISKCON Temple Bengaluru
The ISKCON Temple Bengaluru is a must-visit spot in the city. The temple, which has become a landmark of Bengaluru, is host to an array of activities and events throughout the year. History buffs would especially appreciate its rich cultural heritage, as the temple was built in 1997.
The towering building and grand complex stands out with its bright white walls and traditional architectures that adorn the temple. As one of the spiritual houses in India, devotees flock here to offer their prayers and seek good fortune.
Go on a guided tour to learn how the temple is dedicated to Lord Krishna and follow his teachings according to Bhagwad Gita (the ancient holy book). Gain an insight into Indian culture as you experience various rituals like pooja (rituals performed to honor gods) chants, havan (sacred fires), kirtan (meditative singing), meditation and yoga classes which are held daily at ISKCON Temple Bengaluru.
Conclusion
If you're looking for an amazing travel destination, look no further than Bengaluru! There's no shortage of things to do in this vibrant city, so make the most of your trip and enjoy every minute. Whether you're interested in history, culture, food, or nightlife, Bengaluru has something for everyone!