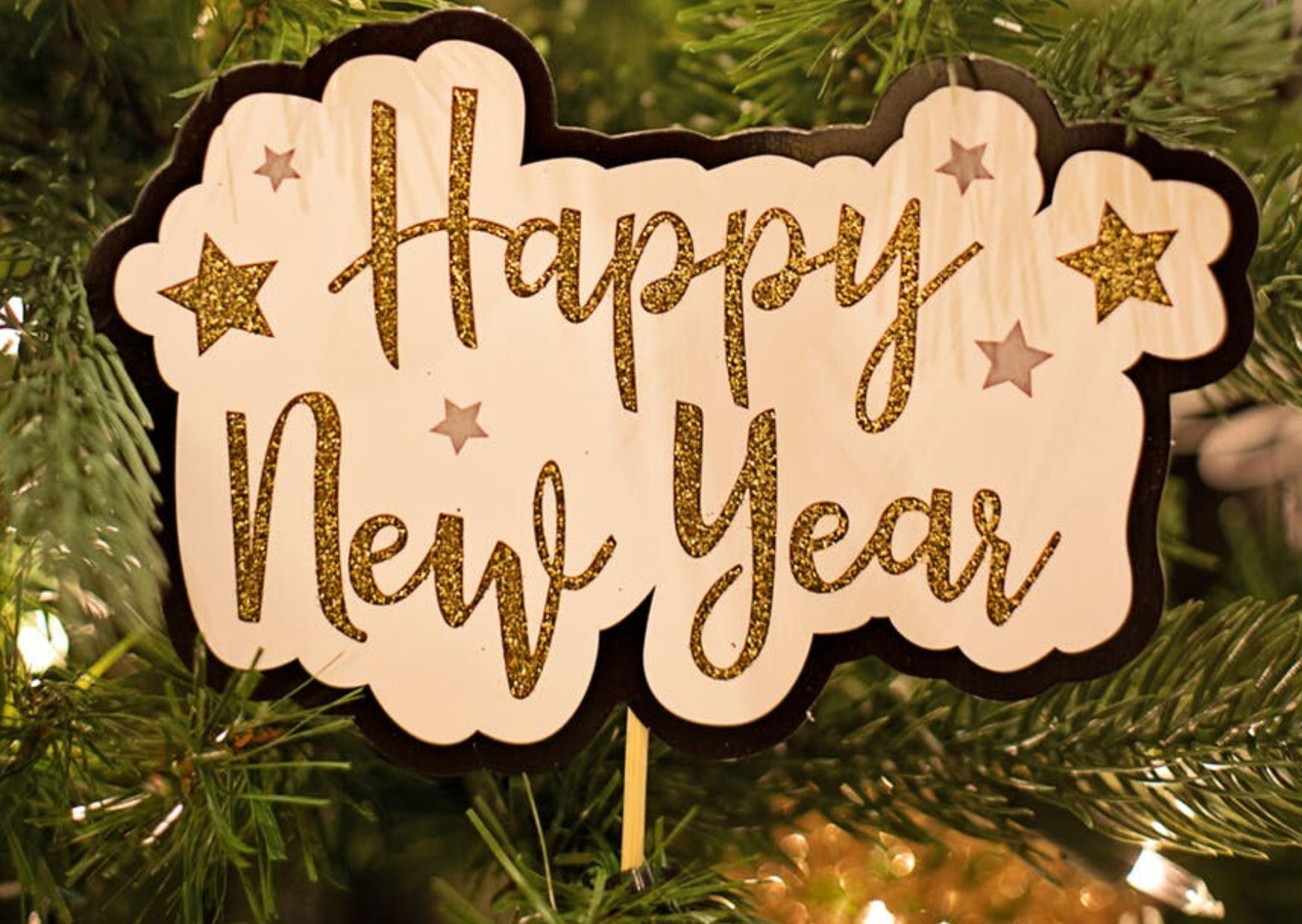 New Year is here! So, do you have any plans for traveling this year? If not yet then we can help you with that. New Year is the best time to explore the places that we have never been to before. This is the time of the year where you can find festivity in almost all parts of the world.
Also Read – How To Renovate Your Home For New Year Celebration
But, if you want to enjoy the festive party of the year rather than just festive feeling then why don't you visit the places where the new year celebration has its own new celebration scale? Well, let's explore some of these places where you can experience the feeling of festivity like you have never felt before.
1. Sunburn Festival, Goa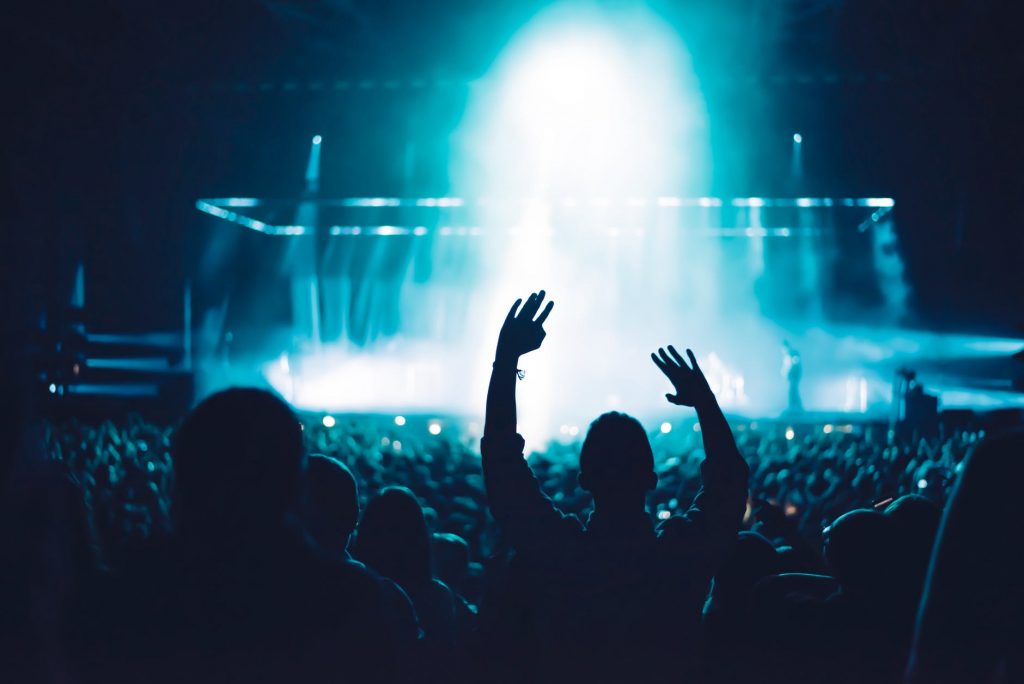 If you want to participate in the new year carnival then goa Sunburn Festival will be perfect for you. Most popular DJs in the country will be playing music for you and you can keep dancing or partying as much as you want. This is the place where the party will never stop!
Why Visit Goa
On the new years' time, this area becomes an open party under the sky. You will get free booze and cheap seafood.
Things To Do
There are many amazing beaches to explore and new sea foods to try in goa which can make your new year's eve even more interesting.
Events To Attend
Greek-style party at Kamaki bar, Sinq in Candolim Beach for Poolside party, Grand Hyatt at Panjim and Cavelossim Beach for Tito's Club party.
Best Places To Stay
Grand Hyatt Goa, The LaLiT Golf & Spa Resort Goa, Goa Marriott resort, Breakfast included Caravela Beach Resort, Citadel De Goa and Acron Waterfront Resort.
2. Jaisalmer Fort, Rajasthan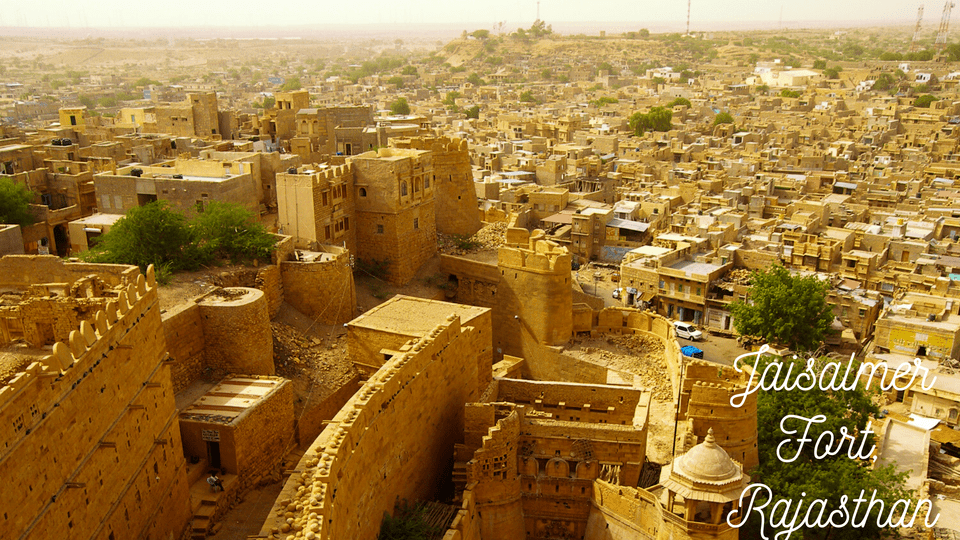 Jaisalmer Fort is a UNESCO World Heritage site and it is highly popular for The Thar – the huge desert of golden sand. This can be the perfect place for your unique and historic new year celebration.
Why Visit Jaisalmer
This Golden City will give you a historic experience of grand new year celebration with historical vibes. You can get calm and yet exciting feeling from this place.
Things To Do
If you like to feel the life of the desert then Camel safari will be an amazing choice for you. You can also enjoy camping, sightseeing and party in this area.
Events To Attend
Jaisalmer desert camps can be one of the biggest events that can help you make this year's memory everlasting in your mind. This camp will change your perspective of the party.
Best Places To Stay
Hotel Rang Mahal,Hotel Lalgarh Fort And Palace, Hotel Pleasant Haveli, Suryagarh, and Sonaar Haveli.
3. French Style New year, Pondicherry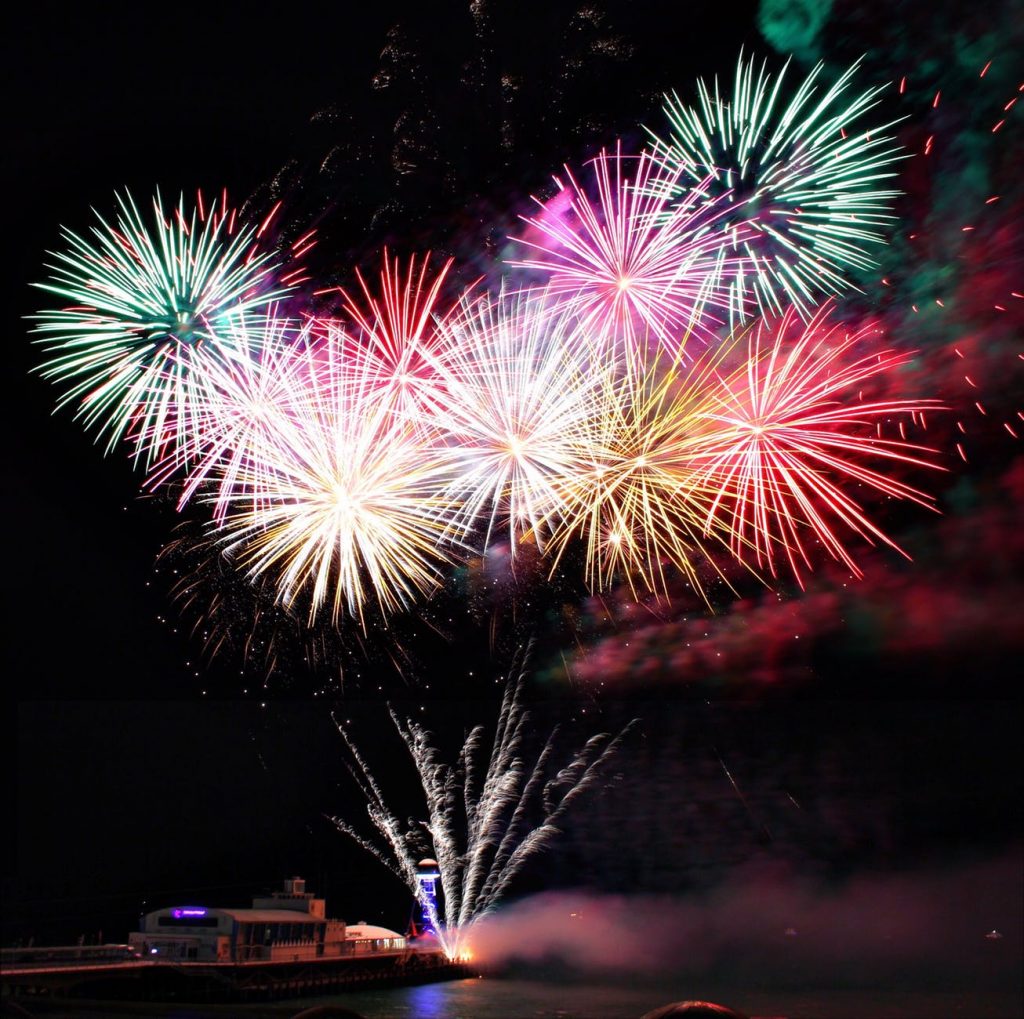 If you want to feel something different this year then this might be the right choice for you. It is similar to goa but here you will get all French style bars, cafe and lounge which will make you feel like you are living a different life of celebration.
Why Visit Pondicherry
This place is always live and shining with parties. So, when you will visit here, you will find glorious beaches with never ending list of late night parties.
Things To Do
Enjoy shopping at the late night markets and explore the amazing night beauty of the beaches that you may not realize in the morning time.
Events To Attend
You can find various choices for the new year's evening events. You can attend Anandha Inn new year event, Atithi New Year party, Aroma Gardens Auroville Xasty, night party of Seagulls Beach or Santa Soiree party this year.
Best Places To Stay
Anandha Inn Convention Centre and Suites, La Villa,Ocean Spray, The Promenade and Anantha Heritage Hotel
4. Manali, Himachal Pradesh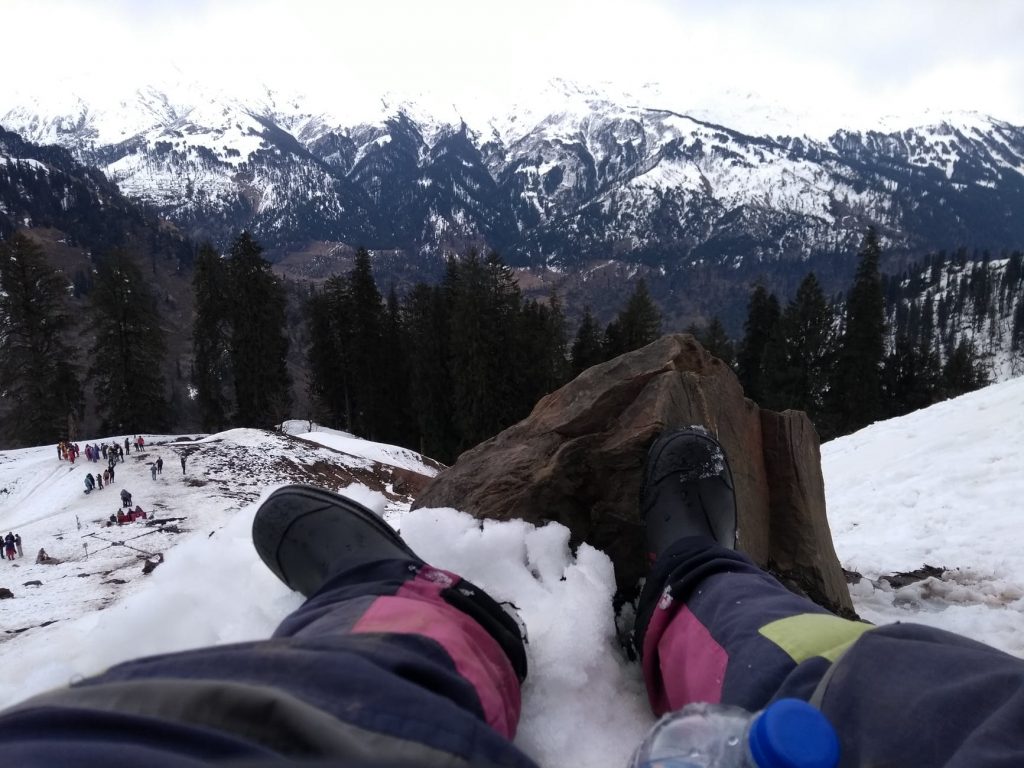 When you want to go to a place where you can party with other people without hesitation then this can be the ideal destination for you. You will see the amazing scenery of snow all around you. You can enjoy sports like skiing in Manali. And of course, this place is filled with many choices of exploration such as fruit orchards and open crazy parties.
Why Visit Manali
Manali is a perfect place for new year celebration. There are attractions like Solang Valley and Kufri which can make your trip even more exciting this new year.
Things To Do
On the snowy mountains, you can enjoy trekking with your family and friends. Or you can simply enjoy Snow all around you.And when you visit Manali, don't forget to try local food of this area.
Events To Attend
You can attend new year eve's party in Morpheus Valley Resort, Solang Valley and Rohtang Pass. These can be amazing new year celebration choices for you this year.
Best Places To Stay
Apple country resorts, Best Seller Holiday Heights Manali, ManuAllaya Resort Spa, Zostel Manali, Foghills Manali Cottages and FootlooseCamps Manali.
5. Andaman and Nicobar Islands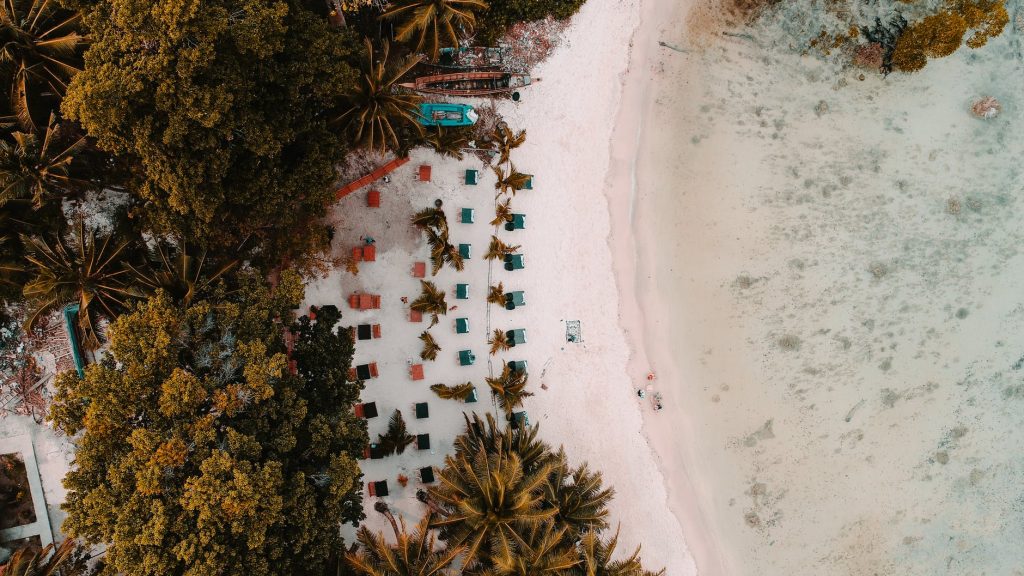 This is the perfect place for party lovers. You can enjoy the elegant, crowded and all the other kinds of party in this place. Basically, this is a place filled with luxury and beaches.
Why Visit Andaman and Nicobar Islands
If you want to enjoy stunning beach views and water activities this year then this can be the most suitable choice for you.
Things To Do
You can enjoy many water activities on the beautiful beaches of this area. Shopping and local food is also another most important highlight of these islands.
Events To Attend
This new year, you can make your celebration special with party at Sea Shell (Port Blair), Silver Sand Beach Resort, Peerless Resort, Sinclairs Bay View, and Sea Princess Beach Resort.
Best Places To Stay
Havelock Island Beach Resort, J Hotel, Symphony Palms Beach Resort, SeaShell Havelock and Sinclairs Bay View.
6. Fireworks & Party, New Delhi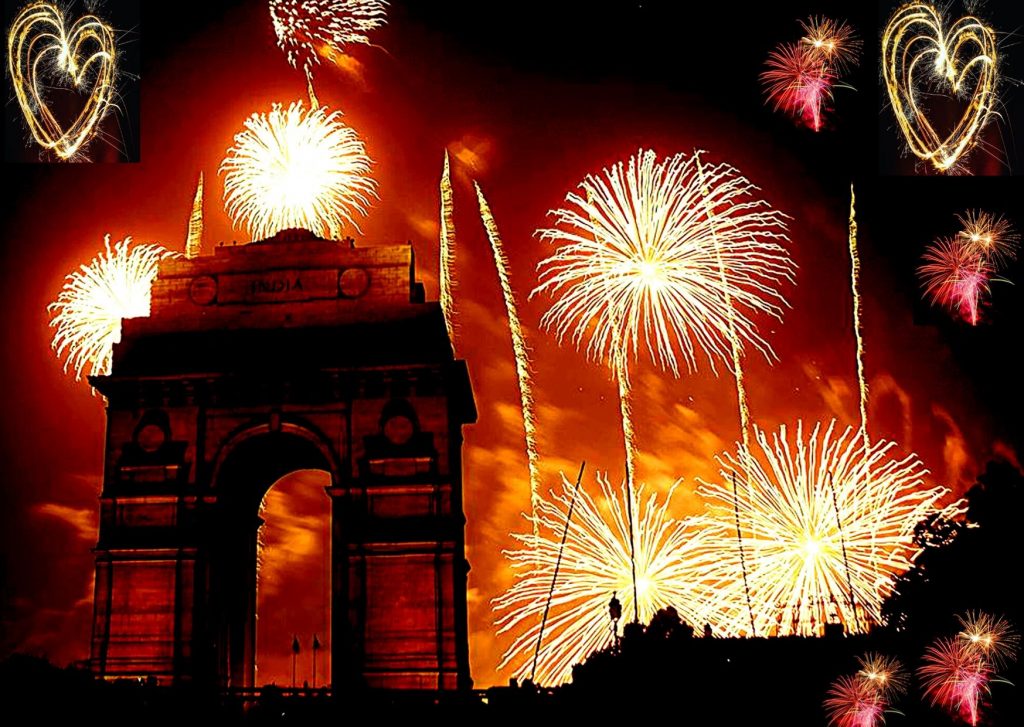 Delhi is the place of many grand parties and firework shows. The India Gate can be the biggest highlight on the new year evening because you can enjoy amazing fireworks of the year in this place. And there are many other activities, shows and concerts that can make your new year even more special.
Why Visit New Delhi
This is a perfect place for those who want to make their new year's eve special with celebrity performances and many amazing or electrifying parties.
Things To Do
Shopping and local food can be extremely interesting in new Delhi. And if you are looking for some historic exploration then you can visit Qutub Minar and Red Fort.
Events To Attend
You can attend New Year Eve's party of 7 Degrees Brauhaus, Underdoggs Sports Bar & Grill, or Revelry at Golf Bar – ITC Maurya. And you can also attend 3-Day Festival at Shiro – Hotel Samrat, Pub Nirvaan, and Over The Top.
Best Places To Stay
Radisson Blu Hotel Paschim Vihar, Bloomrooms,The Leela Palace,Hotel Amax Inn and The Lalit New Delhi.
7. All Night Party, Mumbai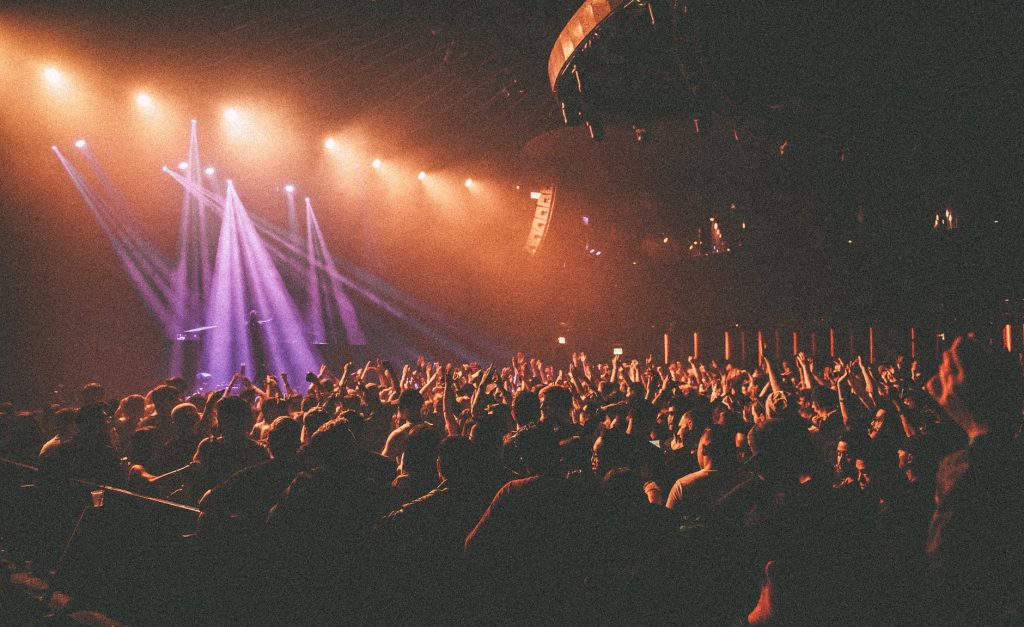 We all know that night long parties and celebrity performances are the major highlight of Mumbai. But, on the new year's eve, you can find this place more enthusiastic and energetic with numerous lights and cracker's shows.
Also Read – How to Settle In Mumbai Like a Mumbaikar!
Why Visit Mumbai
You can find celebrity performances and amazing parties to brighten your night life. You can also find several places that can give you an excellent experience of cracker's performance.
Things To Do
Shopping life can be exciting in Mumbai. You can enjoy the thrill of exploring The Gateway of India or you can simply relax at Girgaon Chowpatty.
Events To Attend
There are too many options of New Year's Eve Celebrations in this place which include Lotus Cafe – JW Marriott, Stax – Hyatt Regency, Amnesia at LIV and Canvas Lounge. You can also enjoy Hot Freeze at The Westin and The VVIP Experience at Ghost.
Best Places To Stay
Sahara Star Hotel, The Taj Mahal Palace, The Oberoi, The Lalit Mumbai and Taj Lands End.
8. Backwater Sceneries, Kerala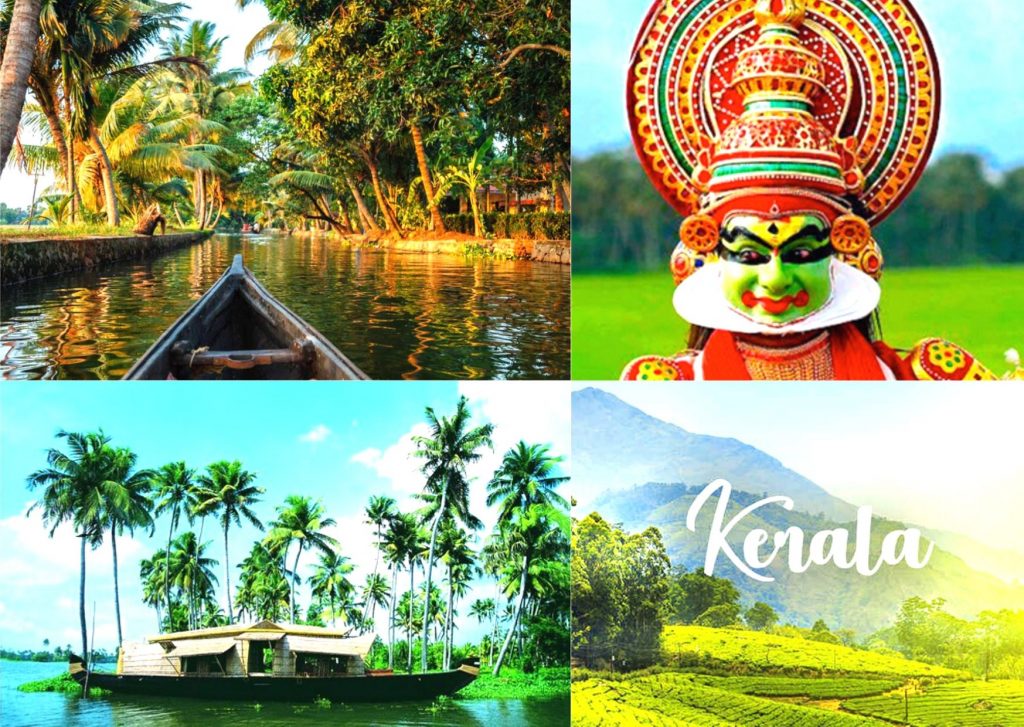 If you like to explore nature on this new year then this can be the ideal choice for your new year's eve celebration. This is the place of most exciting beach parties that can be the highlight of this place.
Why Visit Kerala
This place is perfect for Beach parties that stay vibrant all night and an amazing view of backwaters.
Things To Do
Exploring Munnar, Wayanad and Thekkady can be really very exciting. You can experience a houseboat stay and enjoy Shikara Rides.
Events To Attend
New Year party at Holiday Inn, New Year celebration Crowne Plaza, Welcome New Year at Ramada Resort Cochin, New Year's eve at Le Meridien, The Raviz New year party, New Year party at Windsor Castle.
Best Places To Stay
Courtyard by Marriott Kochi Airport,Gateway Varkala – IHCL SeleQtions, Radisson Blu, Niraamaya Retreats Backwaters & Beyond –Kumarakom, and Marari Beach Resort.
9. Purify Yourself, Varanasi
If you want to calm yourself and purify your soul then Varanasi – the city of worship will be the perfect choice for you. You can visit temples and worships areas that will be a completely unique and rejuvenating experience for you.
Why Visit Varanasi
This is one of the most popular tourist attractions all around the world. People come here to attain peace. And, there are always huge festivities of worship in this city that can make your new year even more interesting.
Things To Do
Explore 84 Ghats of Varanasi to enjoy the beauty of water and worship. And of course, you can find many grand new year party celebrations in this area as well.
Events To Attend
Worship (Aarti) of Varanasi which is popular internationally for its grandness.
Best Places To Stay
Radisson Hotel, Zostel Varanasi, The Amayaa, Brijrama Palace and Taj Nadesar Palace Varanasi
10. Music & Snowfall, Gulmarg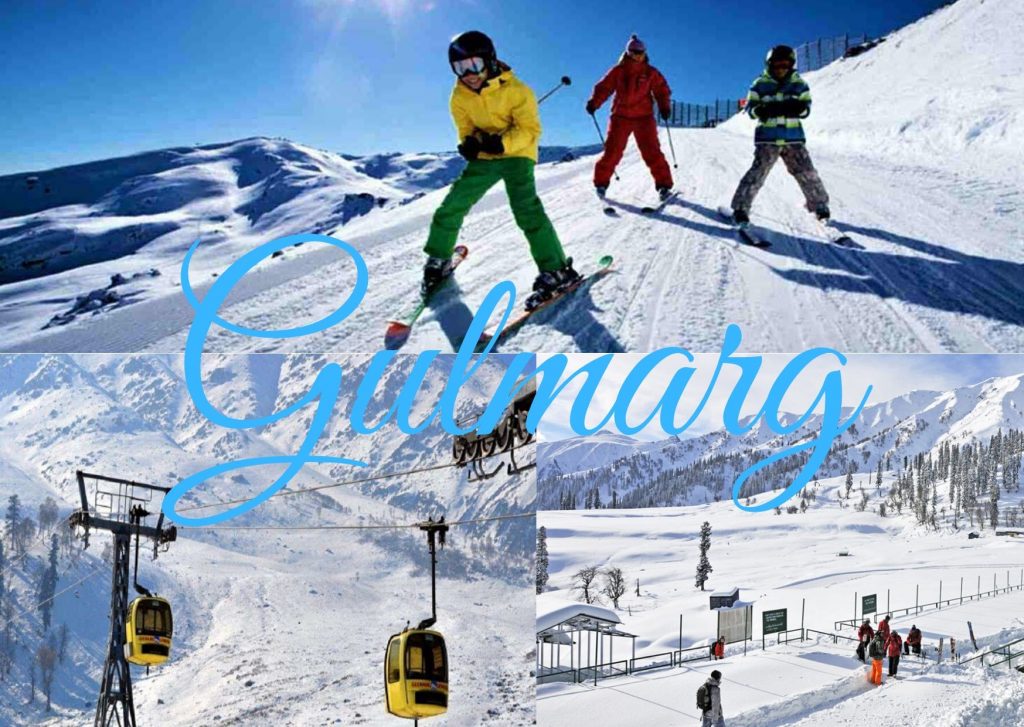 Life of Gulmarg starts with festivity. You can find festive vibes in almost all parts of this town. And of course, if you want to stay close to nature when you welcome this new year then there is no better choice than Gulmarg. This can be a romantic destination along with sporty, exciting and calming vibes.
Why Visit Gulmarg
This town is popular for its Loud music parties, crazy all night parties and amazing snowfall events. You can enjoy snow all around you which gives the feeling of festivity on its own.
Things To Do
Snowfall is always the major highlight of Gulmarg. However, you can also enjoy shopping and sports in this town.
Events To Attend
You can enjoy your new year's eve with the events like New Year's Bash at Heevan Retreat. You can also experience the pleasure of Outer Circle Walk Drive and Enjoy Gondola Ride.
Best Places To Stay
The Vintage Gulmarg, The Khyber Himalayan Resort & Spa,Rosewood Hut, The Rosewood, Heevan Retreat and Nedou's Hotel.